In this Issue
Contact us
Publications
Editor: Sandra Poletto
Email: ezine@aipc.net.au
Website: www.aipc.net.au
AIPC appreciates your feedback. Please email ezine@aipc.net.au with any comments, suggestions or editorial input for future editions of Institute Inbrief.
Support Centres
Brisbane 1800 353 643
Sydney 1800 677 697
Melbourne 1800 622 489
Adelaide 1800 246 324
Sunshine Coast 1800 359 565
Port Macquarie 1800 625 329

Singapore 800 1301 333
New Zealand 0011 64 9919 4500
Join us…
If you are not already on the mailing list for Institute Inbrief, please subscribe here.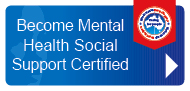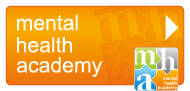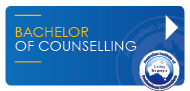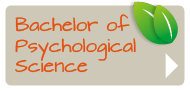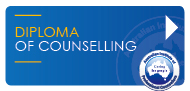 No part of this publication may be reproduced without permission. Opinions of contributors and advertisers are not necessarily those of the publisher. The publisher makes no representation or warranty that information contained in articles or advertisements is accurate, nor accepts liability or responsibility for any action arising out of information contained in this e-newsletter.
Copyright: 2012 Australian Institute of Professional Counsellors

Hello!
Welcome to Edition 140 of Institute Inbrief. Crisis intervention is the most widely applied form of brief treatment used by mental health practitioners. In this 2-part article series, we'll overview approaches of crisis intervention in counselling.
-
Previously Published Articles
-
Professional Development news
-
Blog and Twitter updates
If you would like to access daily articles & resources, and interact with over 3600 peers, make sure you join our Facebook community today: www.facebook.com/counsellors. It is a great way to stay in touch and share your knowledge in counselling.

Intothediploma
AIPC is Determined to Make Counselling an Attainable Career for You,
Just Like Over 55,000 Other Students in the Past 20 Years!
We have helped over 55,000 people from 27 countries pursue their dream of assisting others with a recognised Counselling qualification.
It's been a wonderful journey over the last 20 years (the Institute was first established in 1990). And it's been a pleasure to assist so many people realise their counselling aspirations in that time.
Why are so many people delighted with their studies? Our research over the years highlights three keys points...
1.
Our courses and personnel have just ONE specific focus... Excellence in Counselling Education. We live and breathe counselling education! Nothing else gets in the way.
2.
Exceptional value in your education investment
. Our courses are always (always) much less than other providers that deliver counselling education. Our unique focus on counselling education, the large number of students undertaking our programs, and the creative way we deliver our courses provide us with cost savings that we pass on to you.
3.
The flexibility to study where, when and how you want to. You can study Externally, In-Class, On-Line or any combination. And you can undertake your studies at a pace that suits you... 12 to 18 months or over 2, 3 even 4 years or more. You decide because you are in charge.
We understand that no two people have the same circumstances. You no doubt have issues affecting your life that are unique to you and affect the speed and manner you'd like to study. You may be working full or part-time, undertaking other studies, or may not have studied for a long time.
Let's face it, life is not predictable and in today's fast paced society it's important that your education is flexible enough to fit in with your other obligations. AIPC provides you with flexible course delivery modes so YOU set the rules for how and when you learn.

Intostudies
Bachelor of Counselling – 2011 mid-year intake NOW OPEN
The 2011 mid-year intake for AIPC's Bachelor of Counselling is now open. There are strictly limited places available, so we urge you to act quickly (2010 mid-year intake filled very quickly).
Here are a few unique benefits of our program:
-
Receive up to a FULL YEAR credit for prior studies (if eligible).
-
You can get started with NO MONEY DOWN with government Fee-Help.
-
You can study externally, making it one of the most flexible qualifications in the country.
-
You can save $15,700.00 on your qualification.
-
There are Residential Schools for practical elements and networking.
-
You're supported by a large team of academic professionals.
The Bachelor of Counselling is a careful blend of theory and practical application. Theory is learnt through user-friendly learning materials that have been carefully designed to make your studies as accessible and conducive to learning as possible.
Note - This is the last intake of the year, so if you miss this opportunity you'll have to wait until 2012.

Intonews
Have you explored our new website yet (www.aipc.net.au)? Our old site received a substantial face-lift to improve navigation and facilitate access to a range of resources. Here are some highlights:
-
Course information - www.aipc.net.au/enrolment.php. Learn more about AIPC's courses, including the Diploma, the Bachelor and the Vocational Courses.
-
Auditorium - www.aipc.net.au/auditorium.php. Hear what AIPC successful graduates and students have to about their study journeys and counselling careers.
-
The Professional Counsellor - www.aipc.net.au/journal.php. Download previous editions of AIPC's quarterly journal and enhance your learning.
If you have any suggestions and/or comments regarding our new design, please share them at via our Facebook page.

Intocounselling
Crisis Intervention in Counselling, Part 2
Crisis intervention is the most widely applied form of brief treatment used by mental health practitioners. All crisis intervention and trauma treatment specialists are in agreement that before intervening, a full assessment of the individual and the situation must take place.
In a
previous article
we introduced the concept of crisis intervention and looked at two approaches: Faberow & Gordon Model of Crisis Intervention and Critical Incident Stress Debriefing. In this article we explore Robert's Seven Stage Crisis Intervention Model and overview the role of counsellors in facilitating family and community adaptation.
Robert's Seven Stage Crisis Intervention Model
In conceptualising the process of crisis interventions, Robert's Seven Stages Crisis Intervention Model provides practitioners with a useful framework to apply. This model identifies 7 critical stages that are essential in the process of crisis intervention. These stages are listed and explained in more detail below:
-
Plan and Conduct Crisis and Biopsychosocial Assessment (Including lethality Measures)
-
Establish Rapport and Rapidly Establish the Relationship
-
Identify Dimensions of presenting problems
-
Explore feelings and emotions (Including active listening and validation)
-
Generate and Explore Alternatives (Untapped resources and coping skills)
-
Develop and formulate an action plan
-
Follow up plan and agreement
Stage 1 - Psychosocial and Lethality Assessment:
At this stage the practitioner must conduct a swift but thorough biopsychosocial assessment covering environmental supports and stressors, medical needs and medications, current use of drugs and alcohol and available internal and external coping methods and resources (Roberts & Ottens, 2005). Also included at this stage is a mental state assessment and suicide risk assessment.
Stage 2 - Establishing rapport:
Rapport is facilitated by the presence of the therapist's respect and acceptance of the client as well as their genuineness in authentically engaging with the client in an empathetically congruent and real way. This is also the stage in which the qualities of the therapist are naturally showcased through the authenticity of their presence in the relationship thus instil trust and confidence in the client's attitude towards the therapist and the therapeutic process.
Stage 3 - Identifying presenting problems:
At this stage the therapist aims to clarify what occurred specifically in the client's life that has them requiring help at the present time. It is at this stage, clarity is obtained over the crisis with a specific focus on what it is about the crisis that has it presenting as a problem from the client. Issues around the problem are prioritised and both the client and the therapist decide on which problems to work on first. The therapist must ensure they gain an understanding of those issues that make the problem a crisis for the client.
Stage 4 - Exploring feelings and emotions:
In this stage the therapist invites the client to share their crisis experience. The aim of sharing is to:
Explain their current crisis situation and what it is about the situation that makes it difficult to cope with,

Allow opportunity for the client to express their feelings evoked by the crisis,

To vent any frustrations, angst, disappointments or any other feelings they may have but may find difficult to express in a constructive way,

To be heard and validated.
Very cautiously the therapist is to work on giving challenging responses. Challenging responses can include, for example, giving information, reframing, and interpretations. When appropriately applied, challenging responses help to realign the client's maladaptive beliefs by encouraging them to consider the validity of other, more constructive options (Roberts & Ottens, 2005).
Stage 5 - Generating and exploring alternatives:
This stage is considered to be the most challenging because clients in crisis may not be readily open to alternatives. As a consequence, the timing of this stage is important. Generally, it is only after the crisis has been properly identified and explained with emotions expressed, listen to and validated the client will be in a better place to consider alternative ways of perceiving and dealing with the crisis.
If stage 4 has been successfully achieved, both the therapist and the client can begin to put options in place that will enable the client to return back to "normality" or more accurately return to a productive and fulfilling life post-crisis. Although alternatives are collaboratively generated between the client and the therapist, they are really only effective if they are "owned" by the client (Roberts & Ottens, 2005).
One way to bring out alternatives is through establishing how the client may have coped in similar crises or different crises that were similar in their impact. This process helps to identify effective coping mechanisms that may have been used in the past to be employed in the present crisis state. Sources of resilience in the client and their environment should also be identified (Walsh, 2007).
Stage 6 - Implementing an action:
This is a stage where those alternative paths of approach to the crisis agreed on in stage 5 become integrated into the treatment plan. The concrete plans executed at this stage are crucial for restoring the client's equilibrium and psychological balance. The client is also encouraged to work through the meaning of the crisis event. Working through the meaning of the event helps the client gain mastery over it by encouraging a shift in focus from what happened to, what they can do about it.
The therapist should continue to draw attention to the clients' strengths, for example raising their attention to attributes of courage, strength and perseverance when they are truly demonstrated (Roberts & Ottens, 2005; Walsh, 2007). The therapist can also encourage the client to ask and answer for themselves common questions. For example:
Why

did the crisis happen?

What does it mean?

What are the alternatives that could have been put in place to prevent the event?

Who was involved?

What responses to the crisis potentially exacerbated it(cognitively and behaviourally)?
Stage 7 - Follow Up:
Therapists working with crisis should plan to follow up with the client following the treatment to ascertain progress and evaluate the post crisis state of the client. Follow up can also include the scheduling of "booster" sessions about a month following the termination of the crisis intervention. In follow up, any positives as well as possible challenges around the treatment and its outcomes should be discussed. Post crisis follow up of the client could include:
Physical condition of the client (e.g., sleeping patterns, nutrition and hygiene).

Cognitive mastering of the precipitating event.

An assessment of overall functioning including social, spiritual and professional.

Satisfaction and progress with ongoing treatment.

Assessment on how the client is managing current stressors if present.

Investigate need for referral.
Facilitating Family and Community Adaptation
To foster recovery from major traumatic events, professionals can facilitate healing and resilience by encouraging individuals, families and communities to actively engage in the following processes:
Shared acknowledgement of the reality of the traumatic
event: Clarification of facts, circumstances and ambiguities.
Shared experience of loss and survivorship
: Active participation in memorial rituals, tributes; Shared meaning and emotional expression; Spirituality of connectedness and potential meaning.
Reorganisation of family and community
: Restabilisation to foster continuity and change; Realignment of relationships, relocation of roles and functions; Rebuilding of lives and homes.
Key families and social processes during traumatic loss:
Shattered assumptions, ambiguous or senseless loss.

Sense of failure/ fault, blame, shame or guilt.

Hopelessness and despair.

Powerless, helpless and overwhelmed.

Spiritual distress, sense of injustice, cultural/spiritual disconnection.
Key processes for resilience
Make meaning of traumatic loss experience by normalising/contextualising distress.
Positive outlook: instilling a sense of hope and encouragement.
Acceptance of what can't be changed.
Transcendence and spirituality through faith rituals (e.g. prayers).
Ambiguous information about traumatic experience.

Secrecy, distortion or denial of the event.

Blocked emotional sharing.

Blocked problem solving and decision making.

No future focus or planning.
Key processes for resilience
Clear, consistent information.

Messages clarifying traumatic experience and related ambiguity.

Open emotional expression with empathetic response.

Promote collaborative decision making and problem solving.

Encourage proactive planning and preparedness.
Adapted from: (Walsh, 2007)
Roberts, A.R. & Ottens, A.J. (2005). The seven stage crisis intervention model: A road map to goal attainment, problem solving and crisis resolution. Brief Treatment and Crisis Intervention, 5, 329-339.
Walsh, F. (2007). Traumatic loss and major disasters: Strengthening family and community resilience, Family Process, 46, 207-227.
Did you enjoy this article?
Then share the feeling and forward it to a friend! Quick reminder: Please send this eZine to all your family and friends so they too can enjoy the benefits. Thank you.

Intobookstore
The Institute has a list of recommended textbooks and DVDs which can add great value to your learning journey - and the good news is that you can purchase them very easily. The AIPC bookstore will give YOU:
This fortnight's feature is...
Name: Basic Personal Counselling, 6th edition
Author: Geldard D. & Geldard K.
AIPC Price: $47.65 (RRP $52.95)
A training manual for counsellors which is a comprehensive, easy-to-read introduction to personal counselling, written for professional and volunteer counsellors and those who train them.
To order this book, simply contact your nearest
Student Support Centre
or the AIPC Head Office (1800 657 667).

Intoarticles
Emotional Impact of a Sudden Job Loss
Unfortunately, 'organisational restructuring' and 'downsizing' are common events in today's workplace. For those individuals who suddenly lose their job, financial pressures can be overwhelming. Most support individuals receive focuses on helping them to plan financially. However even under the best conditions where someone has ample savings and decent job prospects, suddenly losing a job is an emotional ride.
The emotional stress that individuals and their families experience is the least discussed effect of unemployment. For many people work is a central component to their identity. When their employment status changes, so too can their self-concept or sense of identity. This, together with financial strain, can mark a very stressful and negative time.
The experience of sudden unemployment can propel an individual through the troughs of despair to the peaks of hopefulness and back again. The role of a counsellor, during this journey, is to recognise and effectively respond to the client's ever-shifting emotional undercurrent.
Psychological Treatment for Anxiety Disorders
Anxiety disorders are highly treatable with psychological therapies, medication, or both. Combination therapies are often used, for example a combination of anti-anxiety medication and cognitive behavioural therapy has been suggested to be more effective than either one alone; however the most effective treatment will depend on each individual person's needs and associated genetic and environmental factors (
www.emedicine.com
).
In this article we explore a range of psychological approaches to treating anxiety disorders.

Intodevelopment
Convenient Professional Development
Hundreds of counsellors, psychologists, social workers, mental health nurses and allied health professionals already access over 100 Hours of Professional Development online, for less than $1 a day. Now it's your turn.
Mental Health Academy (MHA) is the leading provider of professional development education for the mental health industry. MHA provides the largest variety of courses and videos workshops, all conveniently delivered via the internet.
With MHA, you no longer have to worry about high costs, proximity and availability, or fitting a workshop around your lifestyle!
You can access the huge range of PD, including courses and video workshops, whenever and from wherever you want.
Whether you are looking for courses on anxiety and depression, or a video workshop discussing the intricacies of relationship counselling - Mental Health Academy is your gateway to over 100 hours of professional development content.
Take a quick look at what Mental Health Academy offers:
-
Over 70 professionally developed courses.
-
On-demand, webstreamed video workshops.
-
Over 100 hours of professional development.
-
Extremely relevant topics.
-
New courses released every month.
-
Video supported training.
-
Online, 24/7 access to resources.
-
Endorsement by multiple Associations, including AASW, ACA and APS.
Begin your journey today
. Click on the link below to register for a monthly or annual unlimited membership. As an unlimited member, you can access all MHA courses for less than $1 per day, and receive discounts when purchasing any video workshops:

Intoconnection
Have you visited Counselling Connection, the Institute's Blog yet? We continually publish new and interesting posts including case studies, profiles, success stories and much more. Make sure you too get connected (and thank you for those who have already submitted comments and suggestions).
Most counselors don't specialize in addictions work, but that doesn't mean clients with addictions aren't coming to them for help
Julie Bates offers a sobering thought to anyone who assumes that certain individuals choose a life of addiction. Bates, a doctoral candidate in counselor education at Penn State University, worked for three years at a methadone clinic in Massachusetts. One of her clients, a 23-year-old woman who exhibited track marks running from her shoulder down to her knuckles, had already been addicted to heroin and cocaine for a decade.
How had she gotten so far off track by the tender age of 13? Because her mother had injected her.
Bates, a member of the American Counseling Association, says that story stays with her wherever she goes, reminding her very clearly that clients with addictions need empathy and help, not judgment. While in treatment with Bates, the woman's most difficult struggle involved rebuilding herself, redefining who she was after a decade of addiction and learning how to function as an adult without the addiction component.
In working with the woman for three years, Bates learned that addictions counseling is a long-term process. "Be patient," she advises. "It's not something that changes overnight or even over a couple months." Although her client was able to stop using heroine after only about two months, it took closer to 10 months before there was any decrease in her cocaine use.
Upcoming AIPC Seminars – June 2011
The following seminars will be conducted in June 2011. To access a full list of seminars and locations for 2011, please visit www.aipc.net.au/timetables.php. To register for a seminar, please contact your local Student Support Centre (please note pre-requisites apply for all seminars).
Communication Skills I – 03/06 (Melbourne)
Communication Skills I – 04/06 (South Australia)
Communication Skills I – 04/06 (Sunshine Coast)
Communication Skills I – 17/06 (Sydney)
Communication Skills I – 26/06 (Tasmania)
Communication Skills II – 05/06 (Sunshine Coast)
Communication Skills II – 05/06 (South Australia)
Communication Skills II – 10/06 (Melbourne)
Communication Skills II – 18/06 (Gold Coast)
Communication Skills II – 22/06 (Sydney)
Communication Skills II – 25/06 (Brisbane)

Intotwitter
Strategies for the Competent Integration of Spirituality Into Addictions Counseling Training and Supervision (PDF): https://bit.ly/ja8eBM
Having trouble with your teenage children? Download this guide (PDF) and learn how to parent a "problem" adolescent: https://bit.ly/lL131M
Access 500+ mental health journal articles via our free online journal library: https://t.co/F0bLOsI
Note that you need a Twitter profile to follow a list. If you do not have one yet, visit https://twitter.com to create a free profile today!

Intoquotes
"Only the curious will learn and only the resolute overcome the obstacles to learning. The quest quotient has always excited me more than the intelligence quotient."

Intoseminars