In this Issue
Contact us
Publications
Editor: Sandra Poletto
Email: ezine@aipc.net.au
Website: www.aipc.net.au
AIPC appreciates your feedback. Please email ezine@aipc.net.au with any comments, suggestions or editorial input for future editions of Institute Inbrief.
Support Centres
Brisbane 1800 353 643
Sydney 1800 677 697
Melbourne 1800 622 489
Adelaide 1800 246 324
Sunshine Coast 1800 359 565
Port Macquarie 1800 625 329

Singapore 800 1301 333
New Zealand 0011 64 9919 4500
Join us…
If you are not already on the mailing list for Institute Inbrief, please subscribe here.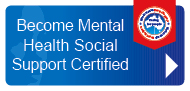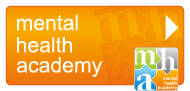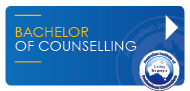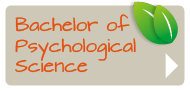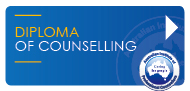 No part of this publication may be reproduced without permission. Opinions of contributors and advertisers are not necessarily those of the publisher. The publisher makes no representation or warranty that information contained in articles or advertisements is accurate, nor accepts liability or responsibility for any action arising out of information contained in this e-newsletter.
Copyright: 2012 Australian Institute of Professional Counsellors

Hello!
Welcome to Edition 178 of Institute Inbrief. In a three-part article series, we'll explore
how you (as a social supporter) can help families deal with transition by developing effective resilience skills. In the
previous edition
we looked at how you can help a family by s
upporting a positive self-concept. This edition explores how encouraging effective parenting plays a role in helping families progress.
Bachelor of Counselling and Psychological Science

MHSS Workshops – April & May

Articles and CPD updates

Blog and Twitter updates

Upcoming seminar dates

Intobachelor
Become A Counsellor or Expand On Your Qualifications
With Australia's Most Cost Effective & Flexible
Bachelor of Counselling
AIPC is Australia's largest and longest established educator of Counsellors. Over the past 22-years we've helped over 55,000 people from 27 countries pursue their dream of becoming a professional Counsellor.
The Bachelor of Counselling is a careful blend of theory and practical application. Theory is learnt through user-friendly learning materials that have been carefully designed to make your studies as accessible and conducive to learning as possible.
You can gain up to a full year's academic credit (and save up to $8,700.00 with RPL) with a Diploma qualification. And with Fee-Help you don't have to pay your subject fees upfront.
Here are some facts about the course:
Save up to $26,400.00

on your qualification.

Get started with NO MONEY DOWN using FEE-HELP.

Save up to $8,700.00 with RPL.

You will be supported by a large team of highly-qualified counselling professionals.

Study externally with individualised personal support.

Attend Residential Schools in Melbourne, Sydney and Brisbane to hone your practical skills and network with other students.
Earn-While-You-Learn With Australia's
Best Value-for-Money & Flexible
Bachelor of Psychological Science
Psychology is one of the most versatile undergraduate courses, leading to many different career opportunities. And now there's a truly flexible way to get your qualification – with internal or external study options. It means working while you study is a realistic alternative.
Cost of living pressures and lifestyle choices are evolving the way we learn and Australian Institute of Psychology (AIP) is paving the way through flexible, innovative learning models:
Save up to $35,800

on your qualification.

Get started with NO MONEY DOWN with FEE-HELP.

Earn while you learn with flexible external learning options.

Be supported by a large team of highly-qualified Psychology professionals.

Study internally or externally with individualised personal support.

Enjoy a flexible and supportive learning experience.

Benefit from less onerous course entry requirements.
AIP is a registered Higher Education Provider with the Department of Education, Employment and Workplace Relations, delivering a three-year Bachelor of Psychological Science. The Bachelor of Psychological Science is accredited by the Australian Psychology Accreditation Council (APAC), the body that sets the standards of training for Psychology education in Australasia.
APAC accreditation requirements are uniform across all universities and providers in the country, meaning that Australian Institute of Psychology, whilst a private Higher Education Provider, is required to meet exactly the same high quality standards of training, education and support as any university provider in the country.

Intothediploma
AIPC provides you with Flexible Course Delivery Modes
So YOU set the rules for how and when you learn...
AIPC's accredited and nationally recognised Diploma of Counselling is designed so that you determine the manner and pace you study. You study entirely at your own pace (except of course if you're receiving a government benefit such as Austudy) and you can start at any time, graduating in only 18-months.
Not only can you set the pace you study, you also determine the mode you want to study. You can study externally (at home with phone and email access to our counselling tutors); in-Class; online or any combination… all the time fully supported by our huge national team throughout our 8 Student Support Centres.
External learning
means you can complete your entire course from the comfort of your home (or office, or overseas, or virtually anywhere). Your course comes complete with fully self-contained, referenced and professionally presented learning materials including 18 individual workbooks and readings. It really is as simple as working through the material and contacting us for support along the way. If you live locally to one of our support centres you can also attend tutorials to provide you with face to face contact if you wish (this option is ideal if you enjoy working more independently or have a busy schedule).
In-Class learning
is a classroom forum where you learn with other students from a qualified lecturer. Classes are available in most main cities, at flexible times. In-Class is a great way for you to accelerate your learning, interact with other students and stay highly motivated. (This option is particularly suitable if you enjoy learning in the classroom environment with other students).
Online learning
allows you to complete your learning entirely via your PC. You still receive all the high quality hardcopy resources (so you don't miss out on anything!), but you'll access all your learning materials and complete assessments online.
Any Combination.
Of course you don't have to stick with one learning method throughout your studies. You're welcome to use whichever method suits your needs and desires at the time. You may choose to complete one workbook in-Class, another online, then externally. Whatever is most convenient!

Intomhss
Australia is suffering a Mental Health Crisis
Our suicide rate is now TWICE our road toll. Many suicides could possibly be averted, if only the people close to the victim were able to identify the early signs and appropriately intervene.
RIGHT NOW someone you care about – a family member, friend, or colleague – may be suffering in silence, and you don't know.
With the right training, you can help that family member, friend or colleague.
Save $100
when you book your seat in an upcoming MHSS Workshop.
Upcoming workshops in April and May:
Fortitude Valley, QLD: 20 & 21 April
Glandore, SA: 20 & 21 April
Gold Coast, QLD: 20 & 21 April
Launceston, TAS: 25 & 26 April
Ferny Grove (Brisbane), QLD: 27 & 28 April
Gold Coast, QLD: 4 & 5 May
Narre Warren, VIC: 9 & 10 May
Launceston, TAS: 9 & 10 May
Coffs Harbour, NSW: 15 & 16 May
East Doncaster, VIC: 18 & 25 May
Gold Coast, QLD: 18 & 19 May
Balnarring, VIC: 19 & 26 May
Canning Vale, WA: 23 & 24 May
Launceston, TAS: 23 & 24 May
Brisbane (CBD), QLD: 25 & 26 May
Your registration includes the 2-day facilitated workshop; a hardcopy of the MHSS Student Workbook; and access to an online dashboard where you can obtain your certificate, watch role-play videos, and much more.
Once you complete the MHSS Core program you can undertake the MHSS Specialty Programs:
PS Members of the ACA can accrue 28 OPD points by attending the MHSS Workshop.

Intocounselling
Helping Families Enhance Resilience (Part 2 of 3)
In this 3-article series we explore how you (as a person providing social support) can help families deal with transition by developing effective resilience skills.
In the previous edition we reviewed how supporting a positive self-concept can assist families. In this article we explore the focus area of encouraging effective parenting.
Encouraging effective parenting
As the pillars of a family of origin and the ones responsible for the creation of the rest of the family, parents are the prime "movers and shakers" of the family system and all of its dynamics. They know that they are tasked with the crucial function society gives to a family: that of educating and socialising its children. The effective performance of this function serves both the family and the wider society, as well-socialised young people grow into healthy, well-functioning adults who can make positive contributions to their world. As noted, one of the process factors of families that flourish is that they have a legitimate and clear source of authority: that is, a system with established rules and roles, with parents that are effective.
Unfortunately for the attainment of resilience, however, most people in the job of parent have not gone to school to learn how to do that job; rather, anything they have learned has been via serious "on the job" training. What this means is that, although most parents are deeply desirous of being effective, "good" parents, they will tend to parent – for better or for worse – in much the same way that they themselves were parented. Thus, parents may, in that moment of desperation, succumb to techniques that they despised their parents using on them when they were young.
While that reality can be frustrating, it often gives you as support person ample scope for offering assistance. You can help to expand parents' sense of discipline to make it educational, incorporating a respect for individual differences, for children's wisdom, and for the use of natural consequences. Parents can be shown how to avoid reactivity, focusing instead on what they want.
Discipline as education, not just punishment:
A crisis, by definition, is a time when events spiral out of control, so at times of family transition or crisis it is particularly tempting to want to regain that control by clamping down on the children of the family. The new widow, still mourning her late husband, does not wish for her sons to play too far from the home, or to take too many risks; she may be afraid that she will lose them, too. The father of a newly-formed stepfamily is anxious to show his bride that his children are well-mannered and cooperative, so he yells at them for minor infractions that would have escaped notice before. The popular conception of "discipline" equals it to "punishment", which it can be. And it is more.
The Merriam-Webster dictionary defines "discipline" as "punishment" (the first definition), but also as "instruction" (the second), or "training that corrects, moulds, or perfects the mental faculties or moral character" (the third definition) (2012). The origins of the word discipline are from the Latin term disciplina, for teaching or learning, and discipulus, which means pupil. Being true to these venerable roots, you as support person can suggest to stressed parents that their routines of discipline be regarded as potential avenues of education and socialisation for their children, as the children take on different roles and responsibilities in the family's transition to the new form. Parents, then, are not necessarily in the role of "the punisher", but may be seen to be instructing and strengthening. Cohesive, resilient families are likely to take this broader view. One of the ways they do this is by responding in a thoughtful, considered manner, rather than being reactive.
Responding not reacting:
Times of transition also bring out the desire in children to know what their limits are, partly as a way of knowing if their parents can handle them. So what do they do? They test the boundaries, with behaviour designed to see how far they can go before they experience the limit. Behaviours that "push the buttons" of the parent will only increase if parents become reactive, rather than choosing, with calm and foresight, how they will respond. The "knee-jerk" response of the parent confirms to the child that the child – who has managed to get a reaction – is in control, rather than the parent. Effective parenting sidesteps the power struggles that can otherwise occur, and allows children to experience both boundaries and respect on the one hand, and choice on the other.
An example of response, not reaction, may be found in the spouse of a FIFO employee who hears that her child has gotten in trouble at school for not completing required work. The reactionary parent may tell the child he is bad, ground him, and scream, "Just wait until your dad gets home from the mine!" While the child gets the message that falling behind in schoolwork is not a great thing to do, he also hears that Mum is not in charge (or else she would have applied some discipline), and that he, not his behaviour, is what is unacceptable. He feels disrespected and not held, as he has not experienced a genuine boundary; too much parenting like that will engender feelings of toxic shame, or inherent "badness".
A chosen response, conversely, might see the mother making special time to talk to the boy, ask what happened, and working with him to construct a discipline – as much in the sense of "instruction" as "punishment" – to ensure that works gets caught up and stays maintained. It may involve staying home for an hour after school to make sure the work is done before enjoying free time, or setting up special tutoring until the child is on track. When it is worked through with the child, he feels respected and safe, knowing that there are boundaries, there is discipline, but these are applied in a respectful, wise manner, with "punishment" that fits the crime. Parents that can do this are likely to be able to also apply the next two suggestions as well: respecting individual differences and using natural consequences to guide the parenting effort.
Observing individual differences:
As an observer of families, you may have seen it many times: Susie takes after her mum, who is great at things to do with academics and ideas, but she's not that athletic. Her brother, Steven, meanwhile, is like dad: the school "jock" who struggles to keep up with his maths class. Youngest sibling, Chris is like no one else in the family; he's the popular one, who knows just how to handle people, and has a real "gift of the gab". Children differ from each other from the womb through to the grave, and those differences – for best results – require some personalising of the treatment applied to them. It is tempting, for example, to tell all the kids in a new remarried family that their bedtime will be 8:30. That will surely suit some, but not all. Children have different needs according to age, gender, developmental level, energy level, and personal interests and capabilities. Thus, it goes without saying that the more those individual differences can be respected, the more successful and resilient the entire family unit can be.
Yet the capacity on the part of not only parents but siblings as well to cater for those differences may be one of the early victims of the crisis of transition. When parents are overwhelmed with changes – such as are newly-single parents, newly remarried parents, or parents struggling with domestic violence – there is little energy left over to respect individuality. In your role of support person to a challenged family, you may be one of the few able to observe the family from a disidentified (i.e., more objective) stance. If you can see, for example, that older children are at developmental stages requiring greater autonomy, but that Mum and Dad in their preoccupation with changes occurring are tightening the reins instead, it may be you who finds practical and easy ways to help introduce small changes to allow the respecting of those differences. You can point out to stressed parents that the advantage of incorporating such changes is that, when the units in the system (the children) are getting their needs met better, the whole system can function at a higher level.
One important way that this can happen is that realistic expectations are set from the outset. In a new remarried family, for example, the just-married-couple is in love with each other and wants all the kids to blend in and integrate into one big happy family. The reality is, even the more malleable, younger children will need years for this to happen, and for adolescents, it may not happen at all, as their developmental needs require them to go for greater autonomy, meaning that their reference points increasingly are peers and others rather than family (Kemp et al, 2012). You, the support person helping the family, may be the only one who recognises the significance of such differences.
Helping a child manage the "public relations" aspect of explaining his mother's new union with her lesbian friend is another example of where you may be able to support a family in finding ways to non-judgmentally acknowledge differences. Ditto the situation of being brought up from birth in a same-sex couple family. You can help with translating outside-of-the-norm individual situations to words that will be understood by the school and other institutions outside the family.
Utilising natural consequences:
It cannot be overemphasised how compelling is the urge for families – meaning, especially parents – to reduce complexity to a manageable level when in the middle of sweeping changes in a family. Doing so seems to be the easier route in managing children, yet in the long run it is harder if, for example, a preoccupied parent attempts to make a single means of discipline – say, being sent to a room for "time out" – fit all inappropriate behaviour. Families who flourish are more likely to go for discipline which makes use of logical, natural consequences; some may be surprised to hear that they do this with appropriate, desired behaviours as well as inappropriate ones.
For example, resilient parents may realise that calmly pulling over to the side of the road and stopping the car until the fighting in the back seat subsides is a more fitting "punishment" for distracting behaviour than turning around and yelling while continuing to drive. The children are "punished" for their distracting behaviour by the journey taking even longer. Similarly – but less commonly – parents of adolescents who have been getting home consistently on time may be rewarded with a little bit later curfew. Children who throw a tantrum or otherwise act in a manner that is immature for their developmental level may find that their bedtime has temporarily come forward, befitting the younger child like which they have been acting.
The situation of creating a stepfamily is particularly rife with opportunities for re-thinking discipline, as in this case the roles, responsibilities, and norms for appropriate behaviour may most greatly change. Because as support person you are not emotionally involved in the family's struggles, you may be instrumental in helping frazzled parents be able to laterally generate logical, natural consequences for both desired and undesirable behaviour. You will undoubtedly be more effective in doing this if you – and the parents – have taken into account what the children know.
Taking advantage of children's wisdom:
Flourishing families are ones that trust one another, and whose members are happy to give one another the benefit of the doubt. In such a climate, children are likely to act with greater maturity (it may be partially the self-fulfilling prophecy at work here!), and parents are reciprocally able to discern the wisdom in their children's views. At the very least, children generally seem to know when parents aren't being fair with them, or when rules and regulations are out of line with what their peers are subject to.
There is tunnel vision that can go along with a parent preoccupied with surviving a divorce, deciding whether to come "out" to heterosexual family members (for gays and lesbians), or caring for a suddenly sick spouse or child. When a parent is doggedly "hanging on" to some semblance of family stability and feeling pressured to respond to overwhelming challenges, it is easier to make decisions without consulting the child members of the family. It is easier, but it isn't as effective.
Observing children's wisdom means deeply listening to their complaints, taking on board their observations (which generally have a kernel of truth, even if some of what they suggest is not workable), and responding respectfully. As a support person, you may have both the listening skills and the available "bandwidth" (which the stressed parent does not) to hear the deep, if badly packaged, truth of what the younger members of a family are saying. Your role may be that of "translator", converting such observations to a more palatable form for the adult(s) to hear.
Additionally, you may be able to function as a facilitator of "brainstormed" proposals, where adults "piggyback" on (impractical) suggestions made by children, making them do-able. Particularly with new lone-parent and remarried families, it seems only fair to listen to children's concerns regarding contact with their non-custodial parent: a task which may seem arduous for a just-divorced or just-remarried custodial parent.
Focusing on what is wanted, not what isn't:
The authors of all those self-help books which advocate visualising what one wants until it becomes reality are onto something. "Normal" parenting tends to criticise family members – children and spouse alike – for that which is deemed to have gone wrong, but an alternative approach is to catch people doing something right, in the knowledge that what we focus on grows (Kehoe, 1988). It makes sense that, in times of transition, is as if the ground is moving under one's feet. The resultant sense of chaos and loss of control gives rise to the desire to control whatever possible, and the impulse is to do that by focusing on undesirable actions and attitudes.
While the opposite approach can be more difficult for the challenged parent, it has the advantage of focusing attention on values that the family wishes to inculcate in its members. A child who remembers, for example, to include and consider his newly wheelchair-bound sister while playing with the neighbourhood kids has demonstrated not only maturity, but also empathy and inclusiveness. The situation is similar with a child who goes out of his way to include a new similar-aged stepsibling in the neighbourhood play. Rewarding such behaviour by noticing it ensures that it grows until it becomes second nature.
Even where parents need to focus on making changes, it is wise not to make too many changes at once, as this tends to unsettle children (Kemp, et al, 2012). Again, your perspective as the uninvolved (well: emotionally uninvolved) outsider is invaluable. It may be you, the support person, who discerns signs and symptoms of "change fatigue" in family members, and can thereby urge slowing down the rate of change, focusing on that which is currently working well. One way in which insightful parents of remarried families can create a focus on the desirable after the marriage and coming-together is to make any changes to discipline before the marriage. In this way, children are able to adjust slowly to the new norms that will be in place later. This will flag any trouble spots, which can be worked through ahead of time, reducing potential resentment against the new "step" members of the family.
You're powerless, so own it:
If you are a typical helper, you genuinely desire to uplift the world and make it a better place, so along with inspiration, you hope to have the power to accomplish your vision for a better world. As a support person for challenged families, however, you may be paradoxically more powerful by owning your lack of power. This is true on several levels. At a basic, direct level, we helpers need to face it: what can we really do if people do not take up even the most valuable of suggestions we make? When families are struggling to survive, they are as a person in deep water, thrashing about for a lifeline. They may perceive that lifeline in you, and would be willing to drag you into the deep water with them by seeing your help as their only resource.
To do this, however, would mean that they unwisely disregarded their own wisdom and experience. Your mission is to not let that happen; rather, it is to foster their inherent knowing about what is best for them. Thus, you may be clear that you are right beside them, working with them, helping to generate solutions and offering tips but also you are a fallible human being who does not have all the answers. Taking this stance frees up both of you: you, because you really don't know all that they know about their own situation and therefore what is best for them; them, because they are free to evaluate your offerings sympathetically, but reserving the right to disagree with what you say. This stance reflects that of the resilient family who is a partially open system.
The other level at which it is true that you are more powerful when you own your lack of power is that of yourself as a model. We speak more on that below, but suffice it to say here that, if you can model feeling comfortable and competent as a guide without all the answers, challenge-tossed parents can emulate your behaviour, gaining respect and credibility from their children and stepchildren for being congruent and genuine.
Because teens and pre-teens are inclined to rebel against authority (particularly true for stepchildren who may not like or respect the new stepparent anyway), a stance of not claiming to know and being willing to negotiate is much more likely to be a win-win one in establishing norms and rules in a new family situation. As a support person, you can model calmness and confidence instead of terror at the prospect of guiding family members without being the ultimate repository of knowledge.
Modelling desired behaviour:
Finally, parenting, as we have noted, tends to be a "do what you've seen and not what they said to do" type of endeavour. So the more that parents in the throes of transition can observe someone modelling behaviours that would work in their situation, the more effective they can be. Let us examine this truth with respect to three areas: honouring commitments, communicating congruently, and respecting all family members.
Honouring commitments
.
A stable situation is, of course, one in which one can more easily attend scheduled appointments, keep promises, and bring plans to fruition. A new lone parent, through death, divorce, or suddenly having a FIFO spouse, is not in a stable situation; they are adjusting to a difficult change. So, too, is the situation for families with a newly disabled or sick member or families where violence has begun. In such cases, observing your willingness to honour commitments made serves as both a stabilising force and also a reminder about how one moves from the chaos of transition to the calmness of transition-achieved. Without overstating the case, you may be able to gently remind parents in cases where you observe that a commitment is about to be dishonoured that doing so jeopardises the trust members have been building with one another and undermines what stability there may be. You may be able to creatively generate means for keeping the commitment with the parent.
Communicating congruently
.
Do your verbal and non-verbal levels of communication match? When you say that you are happy, do you act happy? When you express disappointment or sadness, do you have an appropriate facial expression to register that? When you say that communication is important, do you follow that up with requests for clarification when you do not understand something?
You may say to a challenged family that listening is a Number One skill for those who would flourish; do you give your undivided attention to a family member to whom you are listening? If you can say yes to these questions, you are probably modelling the kind of communication skills that, if emulated by the family you are supporting, will move them significantly along the continuum towards resilience.
It is true; all of this is harder in the midst of changes, where high frustration, fear, anger, and sadness impel a style of communication that is raw and non-relational. Thus, the more that all family members – not just parents – can observe the skilful communication that you engage with them, the more they can do it with each other.
Respecting each person
.
Families that are resilient have as their foundational premise the assumption that each person has valueand deserves respect, even if the person's behaviour is out of line or their views are unpopular. All of the family situations which we have been discussing on these series are ripe for examination of what constitutes respect in circumstances of major transition, but one point is important with all of them: we may not always like people (and the parents you are supporting cannot insist that each of their members like all of the other members, especially in blended families), but we can still offer others our unconditional respect. We can be unfailingly polite. In doing so, we bring out the best in others and make room for genuine affection to grow.
As support person, you may very well find you do not like some of the family members with whom you must deal. Your unconditional respect is a priceless gift which helps to calm the swirling waters of change and conveys that you can handle whatever information the family might give to you. Modelling this shows people how they can similarly manage their own relationships, towards ever greater resilience. (Framework adapted from Becvar, 2007). They will do this more easily if they are functioning within a supportive environment. We look at that in the next edition.
In the next and final article of this series we explore how creating supportive contexts is key to meeting the emotional needs of family members – and support the resilient family nucleus.
This article was adapted from
the Mental Health Social Support (MHSS) Specialty Program "Supporting Challenged Families". For more information, visit
www.mhss.net.au
.

Intoteam
Dr Brona Nic Giolla Easpaig
Brona commenced as a new Lecturer at the Australian Institute of Psychology in January 2012 from Charles Sturt University, NSW. Brona is highly passionate about the issues that affect accessibility to higher education and is looking forward to applying this to her participation in the ongoing development of the Bachelor of Psychological Science degree at AIP.
Brona studied psychology at the University of Stirling, Scotland and was awarded Bachelor of Science in Psychology (Honours) first class in 2008. Brona moved to Australia in 2009 after being awarded an International Postgraduate Research Scholarship (IPRS) and Charles Sturt University Postgraduate Research Studentship (CSUPRS) to facilitate her undertaking of doctoral research at Charles Sturt University. Under the supervision of Prof. David Fryer, Dr. Rachael Fox and Prof. Ben Bradley; Brona submitted her PhD "Gazing Back: Collectively Resisting Gendered Power, Heteronormativity and Cisgenderism" in January 2012.
While studying at Charles Sturt University Brona taught on a range of psychology subjects including introductory psychology, the psychology of language and qualitative methodologies. In addition to this, Brona was also involved in examination and assessment, subject redevelopment and honours research supervision. Brona is very passionate about working collaboratively in the community and as such has worked in the areas of residential support, student counselling, advocacy and community event organization.
Brona's research has centred on the topics of gender, sexuality, violence and critical methodologies while working from poststructural feminist and community critical psychology approaches. Brona's honours research analysed gendered constructions in relation to texts on children's moral development. Brona's PhD work developed this theoretical framework, and involved a participatory research project in which community experts collectively engaged in uncovering and contesting gendered power, heterosexism and cisgenderism. Currently Brona is interested in developing a critical theorisation of qualitative methods and analysis as well as community psychology approaches to mental ill-health.

Intobookstore
The Institute has a list of recommended textbooks and DVDs that can add great value to your learning journey - and the good news is that you can purchase them very easily. The AIPC bookstore will give you discounted prices, an easy ordering method and quality guarantee!
This fortnight's feature is...
Name: Family Therapy: Concepts and Methods, 10th edition
Authors: Nichols, Michael
AIPC Price: $83.70 (RRP $99.95)
Real-life case material and a comprehensive look at all major schools and developments in family therapy make this the text of choice for family therapy courses across the country.

Intoarticles
A Case Using Equine-Assisted Therapy
Melody is a 45 year old professional woman who is divorced with no children. Over the last 2 years since her divorce she had been experiencing low levels of confidence along with feelings of dissatisfaction and lack of direction in her career and personal life. She also reports losing trust in others and has begun to avoid social activities. While working with Melody, the Professional Therapist, referred to as 'T', uses Equine-Assisted Therapy (EAT) to assist Melody with regaining confidence and trust and identifying goals for the future.
Psychological Interventions for Depression
Treatments (or interventions) for depression fall into one of three categories, and often several are recommended to be taken up at once. These main groupings are: medical interventions; psychological interventions and; lifestyle interventions
Beyondblue, the Australian organisation set up to tackle depression in Australia, has an excellent resource, A guide to what works for depression (Jorm et al, 2009), which outlines the various interventions and rates them according to how effective they are.

Intodevelopment
Mental Health Academy – First to Knowledge in Mental Health
Get UNLIMITED access to over 50 Hours ($3,160.00 value) of personal & professional development video workshops, and over 80 specialist courses, for just $39/month or $349/year.
We want you to experience unlimited, unrestricted access to the largest repository of personal and professional development programs available anywhere in the country.
When you join our new Premium Level membership, you'll get all-inclusive access to over 40 video workshops (presented by some of the world's leading mental health experts) valued at $3,160.00.
You'll also get access to over 80 professionally-developed courses exploring a huge range of topics, including counselling interventions, communications skills, conflict, child development, mental health disorders, stress and trauma, relationships, ethics, reflective practice, plus much more.
All courses and videos have been specially developed by psychologist and counsellor educators and are conveniently accessible online, 24/7. They're filled with content that'll help you understand your own life, and how to improve on your current condition.
Benefits of becoming a premium member:
Unlimited access to over 80 specialist courses

Unlimited access to over 40 videos ($3,160.00 value)

Videos presented by international experts

New programs released every month

Extremely relevant topics

Online, 24/7 access

Counsellors: Over 150 hours of ACA-approved OPD

Psychologists: Over 150 'active' CPD Hours
Recently released and upcoming programs:
Narcissism: The Basics

Treating Narcissism In and Around Your Clients

Case Studies in Narcissism

Fostering Resilience in Clients

Principles of Psychosynthesis

Working with Subpersonalities

Understanding Will (developed and releasing soon)

Working with Will in the Therapy Room (developed and releasing soon)

Overview of Principal Personality Tests (developed and releasing soon)

Understanding the MBTI (Myers-Briggs Type Inventory) (developed and releasing soon)

The Chakra Model of Development (developed and releasing soon)

Keegan's Developmental Sequence (coming soon)

Understanding and Recognising Shadow in the Therapy Room (coming soon)

Decoding transference (coming soon)

Basic Stress Management (coming soon)

Brief Counselling: The Basic Skills (coming soon)

Coaching and Microcounselling (coming soon)

Counselling Children: Brief Strategies (coming soon)

Group Microskills: Encountering Diversity (coming soon)

Neuroscience: The Cutting Edge of Counselling's Future (coming soon)

Play Therapy: Basics for Beginning Students (coming soon)

Intoconnection
Have you visited the Counselling Connection Blog yet? There are over 600 interesting posts including case studies, profiles, success stories, videos and much more. Make sure you too get connected (and thank you for those who have already submitted comments and suggestions).
Career Challenge Series, Part 1
One of the most common questions I have as a Career Coach and as and LCI workshop facilitator is, 'How do I go about finding my ideal career?'
Most people know what they don't want and that is usually where they are at right now. The first thing I say is: 'If you're unhappy in your career, find one you like or find something to like about the one you have'. Then as a coach we often undertake 5 steps in a process of discovery to assist them in working through what that may be. The steps are as follows.

Intotwitter
Note that you need a Twitter profile to follow a list. If you do not have one yet, visit https://twitter.com to create a free profile today!

Intoquotes
"Before you act, listen. Before you react, think. Before you spend, earn. Before you criticize, wait. Before you pray, forgive. Before you quit, try."

Intoseminars
Many students of the Diploma of Counselling attend seminars to complete the practical requirements of their course. Seminars provide an ideal opportunity to network with other students and liaise with qualified counselling professionals in conjunction with completing compulsory coursework.
Not sure if you need to attend Seminars?
Click here
for information on Practical Assessments.
Communication Skills I - 15/06
Communication Skills II - 23/03, 18/05
The Counselling Process - 27-28/04, 29-30/06
Counselling Therapies I - 22-23/06
Counselling Therapies II - 13-14/04
Case Management - 25-26/05
Advanced Counselling Techniques - 16/06
The Counselling Process - 27-28/04, 29-30/06
Communication Skills I - 15/06
Communication Skills II - 18/05
Counselling Therapies I - 22-23/06
Counselling Therapies II - 13-14/04
Legal & Ethical Frameworks - 02/06
Case Management - 25-26/05
Communication Skills I - 25/05
Communication Skills II - 26/05
The Counselling Process - 29-30/06
Counselling Therapies II - 18-19/05
Case Management - 15-16/06
Advanced Counselling Techniques - 20/04
The Counselling Process - 29-30/06
Communication Skills I - 25/05
Communication Skills II - 26/05
Counselling Therapies II - 18-19/05
Case Management - 15-16/06
Communication Skills I - 27/04, 18/05, 29/06
Communication Skills II - 28/04, 19/05, 30/06
The Counselling Process - 20-21/04, 25-26/05, 21-22/06
Counselling Therapies I - 13-14/04, 04-05/05, 22-23/06
Counselling Therapies II - 18-19/05, 08-09/06
Case Management - 13-14/04, 15-16/06
Advanced Counselling Techniques - 02/06
Counselling Applications - 12/05
The Counselling Process - 20-21/04, 25-26/05, 21-22/06
Communication Skills I - 27/04, 18/05, 29/06
Communication Skills II - 28/04, 19/05, 30/06
Counselling Therapies I - 13-14/04, 04-05/05, 22-23/06
Counselling Therapies II - 18-19/05, 08-09/06
Legal & Ethical Frameworks - 11/05
Case Management - 13-14/04, 15-16/06
Communication Skills I - 11/05
Communication Skills II - 01/06
The Counselling Process - 29-30-06
Counselling Therapies II - 20-21/04
Case Management - 15-16/06
Counselling Applications - 20/05
The Counselling Process - 29-30-06
Communication Skills I - 11/05
Communication Skills II - 01/06
Counselling Therapies II - 20-21/04
Counselling Applications - 20/05
Communication Skills I - 13/04, 29/06
Communication Skills II - 14/04, 30/06
The Counselling Process - 01-02/06
Counselling Therapies I - 15-16/06
Counselling Therapies II - 18-19/05
Case Management - 25-26/05
Advanced Counselling Techniques - 23/06
The Counselling Process - 01-02/06
Communication Skills I - 13/04, 29/06
Communication Skills II - 14/04, 30/06
Counselling Therapies I - 15-16/06
Counselling Therapies II - 18-19/05
Case Management - 25-26/05
Communication Skills I - 18/05
Communication Skills II - 22/06
The Counselling Process - 26-27/04
Counselling Therapies II - 24-25/05
The Counselling Process - 26-27/04
Communication Skills I - 18/05
Communication Skills II - 22/06
Counselling Therapies II - 24-25/05
Legal & Ethical Frameworks - 14/06
Communication Skills I - 19/04, 20/05, 22/06
Communication Skills II - 26/04, 21/05, 29/06
The Counselling Process - 29-30/04, 17-18/05, 20-21/06
Counselling Therapies I - 10-11/05, 19-20/06
Counselling Therapies II - 11-12/04, 24-25/06
Case Management - 03-04/05
The Counselling Process - 29-30/04, 17-18/05, 20-21/06
Communication Skills I - 19/04, 20/05, 22/06
Communication Skills II - 26/04, 21/05, 29/06
Counselling Therapies I - 10-11/05, 19-20/06
Counselling Therapies II - 11-12/04, 24-25/06
Case Management - 03-04/05
Communication Skills I - 05/05
Communication Skills II - 02/06
The Counselling Process - 29-30/06
Counselling Therapies I - 29-30/06
Counselling Therapies II - 20-21/04
Case Management - 15-16/06
Counselling Applications - 19/05
The Counselling Process - 29-30/06
Communication Skills I - 05/05
Communication Skills II - 02/06
Counselling Therapies I - 29-30/06
Counselling Therapies II - 20-21/04
Case Management - 15-16/06
Communication Skills I - 25/05, 22/06
Communication Skills II - 26/05, 23/06
The Counselling Process - 13-14/04, 11-12/05, 15-16/06
Counselling Therapies I - 08-09/06
Counselling Therapies II - 04-05/05
Case Management - 18-19/05
Advanced Counselling Techniques - 21/04
The Counselling Process - 13-14/04, 11-12/05, 15-16/06
Communication Skills I - 25/05, 22/06
Communication Skills II - 26/05, 23/06
Counselling Therapies I - 08-09/06
Counselling Therapies II - 04-05/05
Legal & Ethical Frameworks - 01/06
Case Management - 18-19/05
Important Note: Advertising of the dates above does not guarantee availability of places in the seminar. Please check availability with the respective Student Support Centre.