In this Issue
Contact us
Publications
Editor: Sandra Poletto
Email: ezine@aipc.net.au
Website: www.aipc.net.au
AIPC appreciates your feedback. Please email ezine@aipc.net.au with any comments, suggestions or editorial input for future editions of Institute Inbrief.
Support Centres
Brisbane 1800 353 643
Sydney 1800 677 697
Melbourne 1800 622 489
Adelaide 1800 246 324
Sunshine Coast 1800 359 565
Port Macquarie 1800 625 329

Singapore 800 1301 333
New Zealand 0011 64 9919 4500
Join us…
If you are not already on the mailing list for Institute Inbrief, please subscribe here.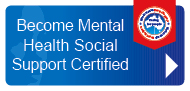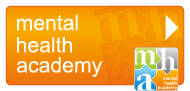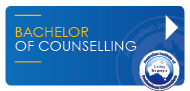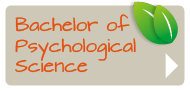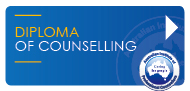 No part of this publication may be reproduced without permission. Opinions of contributors and advertisers are not necessarily those of the publisher. The publisher makes no representation or warranty that information contained in articles or advertisements is accurate, nor accepts liability or responsibility for any action arising out of information contained in this e-newsletter.
Copyright: 2012 Australian Institute of Professional Counsellors

Welcome

Innews
Congratulations!
A very sincere Congratulation to all AIPC graduates this year!

We are preparing record numbers of Diplomas for our students who are finishing their studies, and we wish you all the best in your Counselling career. Your effort and hard work has paid off and finishing your Diploma studies is something to be extremely proud of. We also enjoy hearing from our graduates and their study experience with the Institute, so feel free to drop us a line at ezine@aipc.net.au.

And we hope you continue your affiliation with the Institute through Graduate Membership of AIPC.

Intothediploma
If you are still deciding whether AIPC's Diploma of Professional Counselling is the course for you, consider the following:
The Diploma covers an array of useful and practical counselling skills and techniques including communication, micro-counselling skills, five therapies including the popular person-centred therapy and solution focussed therapy, ethics, stress management, families, relationships and group counselling.
Our uniquely designed course materials make it easy for you to learn and progress through your studies.

You can cover your course requirements through more traditional study modes such as home study or in-class, or undertake your studies online through our interactive Online Resources Centre on the AIPC website.
Because the Diploma is self-paced, you can structure your course to suit your lifestyle by fitting your studies around the other commitments in your life.
You have the opportunity to complement your counselling studies through our Advanced Study Major program.

Learn more about specialised counselling areas such as Relationship Counselling and Conflict Resolution, Child Development and Effective Parenting, Grief and Loss Counselling and Abuse Counselling.
We also have a number of avenues for our students to receive study support from access to our qualified Education Advisers on the Study Assistance Line (1300 139 239), small group and one-on-one tutorials, and online study support through the Online Education Adviser and Knowledge Base.
Take advantage of a choice of payment options including a substantial discount for upfront payment or benefit from a regular payment plan. The Diploma is also approved for Austudy, PES and Youth Allowance funding.
For more information about the Diploma of Professional Counselling, visit our website at www.aipc.net.au

Intostudysupport

Intomajors

Inquotes

Intoseminars