In this Issue
Contact us
Publications
Editor: Sandra Poletto
Email: ezine@aipc.net.au
Website: www.aipc.net.au
AIPC appreciates your feedback. Please email ezine@aipc.net.au with any comments, suggestions or editorial input for future editions of Institute Inbrief.
Support Centres
Brisbane 1800 353 643
Sydney 1800 677 697
Melbourne 1800 622 489
Adelaide 1800 246 324
Sunshine Coast 1800 359 565
Port Macquarie 1800 625 329

Singapore 800 1301 333
New Zealand 0011 64 9919 4500
Join us…
If you are not already on the mailing list for Institute Inbrief, please subscribe here.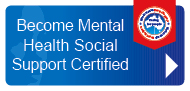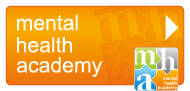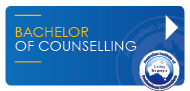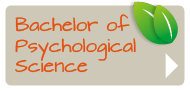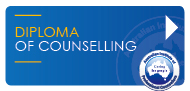 No part of this publication may be reproduced without permission. Opinions of contributors and advertisers are not necessarily those of the publisher. The publisher makes no representation or warranty that information contained in articles or advertisements is accurate, nor accepts liability or responsibility for any action arising out of information contained in this e-newsletter.
Copyright: 2012 Australian Institute of Professional Counsellors

Hello!
Welcome to Edition 193 of Institute Inbrief.
This edition's featured article is the second of our two-part series titled "A Brief Comparison of Psychologies". In Part 2 we explore
Humanistic approaches and Transpersonal modalities.
News: The birth of the neuro-counselor?

MHSS Workshops:

December

Articles and CPD updates

Blog and Twitter updates

Upcoming seminar dates

Intobachelor
Become A Counsellor or Expand On Your Qualifications
With Australia's Most Cost Effective & Flexible
Bachelor of Counselling
AIPC is Australia's largest and longest established educator of Counsellors. Over the past 22-years we've helped over 55,000 people from 27 countries pursue their dream of becoming a professional Counsellor.
The Bachelor of Counselling is a careful blend of theory and practical application. Theory is learnt through user-friendly learning materials that have been carefully designed to make your studies as accessible and conducive to learning as possible.
You can gain up to a full year's academic credit (and save up to $8,700.00 with RPL) with a Diploma qualification. And with Fee-Help you don't have to pay your subject fees upfront.
Here are some facts about the course:
Save up to $57,000.00

on your qualification.

Get started with NO MONEY DOWN using FEE-HELP.

Save up to $8,700.00 with RPL.

You will be supported by a large team of highly-qualified counselling professionals.

Study externally with individualised personal support.

Attend Residential Schools in Melbourne, Sydney and Brisbane to hone your practical skills and network with other students.
Earn-While-You-Learn With Australia's
Best Value-for-Money & Flexible
Bachelor of Psychological Science
Psychology is one of the most versatile undergraduate courses, leading to many different career opportunities. And now there's a truly flexible way to get your qualification – with internal or external study options. It means working while you study is a realistic alternative.
Cost of living pressures and lifestyle choices are evolving the way we learn and Australian Institute of Psychology (AIP) is paving the way through flexible, innovative learning models:
Save up to $34,800

on your qualification.

Get started with NO MONEY DOWN with FEE-HELP.

Earn while you learn with flexible external learning options.

Be supported by a large team of highly-qualified Psychology professionals.

Study internally or externally with individualised personal support.

Enjoy a flexible and supportive learning experience.

Benefit from less onerous course entry requirements.
AIP is a registered Higher Education Provider with the Department of Education, Employment and Workplace Relations, delivering a three-year Bachelor of Psychological Science. The Bachelor of Psychological Science is accredited by the Australian Psychology Accreditation Council (APAC), the body that sets the standards of training for Psychology education in Australasia.
APAC accreditation requirements are uniform across all universities and providers in the country, meaning that Australian Institute of Psychology, whilst a private Higher Education Provider, is required to meet exactly the same high quality standards of training, education and support as any university provider in the country.

Intothediploma
Imagine Being Passionate About Your Work
And Assisting People Every Day Lead Better Lives
It's rare these days to hear people talk about their work with true passion. You hear so many stories of people working to pay the bills; putting up with imperfect situations; and compromising on their true desires.
That's why it's always so refreshing to hear regular stories from graduates living their dream to be a Counsellor. They're always so full of energy, enthusiasm and passion. There's no doubt that counselling is one of the most personally rewarding and enriching professions.
Just imagine someone comes to you for assistance. They're emotionally paralysed by events in their life. They can't even see a future for themselves. They can only focus on their pain and grief. The despair is so acute it pervades their entire life. Their relationship is breaking down and heading towards a divorce. They can't focus on work and are getting in trouble with their boss. They feel they should be able to handle their problems alone, but know they can't. It makes them feel helpless, worthless. Their self-esteem has never been lower. They're caught in a cycle of destruction and pain.
Now imagine you have the knowledge and skills to help this person overcome their challenges. You assist to relieve their intense emotional pain. You give them hope for the future. You assist to rebuild their self-esteem and lead a satisfying, empowered life.
As a Counsellor you can experience these personal victories every day. And it's truly enriching. There is nothing more fulfilling than helping another person overcome seemingly impossible obstacles.
Learn more here:
www.aipc.net.au/lz

Intonews
The birth of the neuro-counselor?
Lori Russell-Chapin was a quarter of the way through her scheduled 40 sessions of therapy with a 22-year-old college graduate with Asperger's syndrome whose social shortcomings — understanding cues, relating with others — were hampering his relationship with his girlfriend and his parents.
As Russell-Chapin has done with hundreds of other clients the past four years, she put the young man into her neural feedback treatment program, which combines real-time brain-wave analysis with cognitive therapy. Ten sessions in, there was an astonishing breakthrough.

Intomhss
Australia is suffering a Mental Health Crisis
Our suicide rate is now TWICE our road toll. Many suicides could possibly be averted, if only the people close to the victim were able to identify the early signs and appropriately intervene.
RIGHT NOW someone you care about – a family member, friend, or colleague – may be suffering in silence, and you don't know.
With the right training, you can help that family member, friend or colleague.
Save $100
when you book your seat in an upcoming MHSS Workshop.
Upcoming workshops in
December
:
Gold Coast, QLD: 7 & 8 December

Launceston, TAS: 12 & 13 December

Glandore, SA: 14 & 15 December

Gold Coast, QLD: 14 & 15 December

Gold Coast, QLD: 21 & 22 December

Gold Coast, QLD: 28 & 29 December
Your registration includes the 2-day facilitated workshop; a hardcopy of the MHSS Student Workbook; and access to an online dashboard where you can obtain your certificate, watch role-play videos, and much more.
The Mental Health Social Support workshop is approved by several industry Associations for continuing professional development. Current endorsements include:
Australian Association of Social Workers: 14 CPD hours

Australian College of Mental Health Nurses: 14 CPE Points

Australian College of Midwives: 14 MidPLUS Points

Australian Community Workers Association: 5 CPE Points

Australian Counselling Association: 28 OPD Points

Australian Physiotherapy Association: 14 CPD Hours

Australian Practice Nurses Association: 14 CPD Hours

Royal College of Nursing, Australia: 12.5 CNE Points
Once you complete the MHSS Core program you can undertake the MHSS Specialty Programs:

Intocounselling
A Brief Comparison of Psychologies: Part 2
In this two-part special series we explore what different schools of psychology and counselling modalities tell us about how to help change happen. For the purpose of the series, we've divided the world of psychological therapies into 4 main classes: Cognitive and/or behavioural; Psychoanalysis/ psychodynamic/ analytical; Humanistic and; Transpersonal.
In Part 1 we explored Cognitive and/or behavioural and Psychoanalysis/ psychodynamic/ analytical approaches. In Part 2 we explore humanistic approaches and transpersonal modalities.
Humanistic/Person-centred/Existential/Transactional Analysis
Under the umbrella of humanistic modalities, we'll discuss:
Person-centred (Carl Rogers)

Existential (Rollo May; Irvin Yalom)

Transactional Analysis (Eric Berne)
What kind of a therapy might we as mental health professionals come up with if we believed that, not only do human beings all have an actualising tendency – a tendency to move toward realisation of full potential – but also, this actualising tendency is part of a formative tendency: the observable movement toward greater order, complexity, and interrelatedness that can be seen in stars, crystals, and microorganisms as well as in human beings?
In 1940 the answer to that question became Carl Rogers' development of person-centred (also called client-centred) therapy. Rather than feeling the need to direct clients in how to change their behaviour or language and rather than believing that they must dig up and process most significant material from their unconscious, the humanistic therapies began a revolution by positing that self-directed growth could and would occur if only the client were able to access a particular kind of relationship: one characterised by genuineness, non-judgmental caring, and empathy. Thus, rather than perfect their techniques, therapists who desired excellence needed to enhance their beingness, such that they could convey congruence, unconditional positive regard, and empathy.
Humanistic psychologies generally assume that the paternalistic, authoritarian attitude taken by psychoanalytical therapists has a negative influence on outcomes. In person-centred therapy, rather, the warm, accepting attitude of the therapist helps establish rapport, allowing the client to feel and be in control. Unlike in cognitive/behavioural and psychoanalytical approaches, the therapist is non-directive and only helps the client by listening and responding in a positive way, reflecting words and feelings, prompting responses when the client falters, and clarifying. Above all, the therapist is warmly there for the client.
The therapist's congruence, believed Rogers, allows the client to feel safe. If the rapport between therapist and client is essential for treatment, the passive stance of the therapist is the treatment.
Because person-centred therapy is mostly about being in a relationship, it is well-suited to issues of relationship improvement, skills development, self-understanding, self-awareness, and mind/body awareness and integration. Such therapy is designed to nurture the client's growth, resulting in personal empowerment and fulfilment of the client's potentials. While these positive outcomes would all contribute to a person's wholeness, even Rogers believed that, as a sole treatment, person-centred therapy was insufficient to allow the client to make permanent behaviour change without other, more directive therapies.
It is possible that another humanistic psychology, that associated with existentialists Rollo May and Irvin Yalom, would also not, in itself, achieve change. Existentialism arose in the 1940s and 1950s as a reaction to the then-current psychotherapies. People understood about Freudian drives, behavioural conditioning, and Jungian archetypes, but longed to know: where was the actual immediate person to whom these things were happening? Existential psychology thus developed, not as a specific technical approach with its own rules, but as a way of asking deep questions about the nature of the human being and the nature of anxiety, despair, grief, loneliness, isolation, and anomie.
Distinguishing between normal and neurotic anxiety and guilt, the existential model of personality was founded on a different view of inner conflict. It assumed that the basic conflict is not with suppressed instinctual drives or with significant adults in the person's early life. Rather, it is between the individual and the "givens" of existence: that is, the ultimate concerns of human beings, which it names as death, freedom, isolation, and meaninglessness. Confronting these constitutes the content of the individual's inner conflict from an existential frame of reference.
Existentialists also believe that individuals have deep, powerful beliefs in their own "specialness" (that is: personal inviolability and invulnerability) and in an ultimate rescuer. Where Freudians believed that people had drives which gave rise to anxiety and against which they formed defences, the existentialists saw that it was awareness of the ultimate concerns which gave rise to anxiety, against which defence mechanisms were created.
Another modality seen as humanistic is Transactional Analysis (TA), founded by Eric Berne. Seeing all people as born "OK", individual, and responsible, TA is more directive and more dynamic than Rogerian therapy. Linking intrapsychic dynamics with interpersonal behaviours within a humanistic framework, it is seen as an integrated approach drawing from various schools of psychoanalysis to enable an individual to effect change. TA tries to find a "fix" for maladaptive client behaviours by involving the client and the therapist in a contract to change the way the client is acting.
Some of the basic concepts revolve around the "ego states" that a client could have. The "Parent" is holding sway when the client is controlling, bossy, and nurturing. The "Adult" is the problem-solver and storer of information. And the "Child" is dominating when the client is either thinking, feeling, or behaving like the child we all once were. TA clients come to recognise where their attitudes originate, and how they are productive or destructive. By bringing to awareness unconscious "scripts" that they may have been enacting, clients can facilitate their own change.
While the humanistic modalities have led people to the edges of their body/mind/emotional growth – even showing the way to self-actualisation – they have stopped at the threshold of self-realisation. That is the job of the transpersonal therapies.
In this section we include discussion of:
Psychosynthesis (Roberto Assagioli)

Asian Psychotherapies such as yoga and meditation
(Just a note here: Jung may be fairly counted as a transpersonal therapist as well, but because of the analytical emphasis of his work, we have chosen to talk about Jungian thought in the context of psychoanalytical approaches).
In the early 20th century, Roberto Assagioli, similarly to Carl Jung and Melanie Klein, was a disciple of Freud. Like the others, Assagioli, broke away, critiquing the Freudian assumption that most, if not all, symptoms could be traced back to thwarted pleasure (libidinal) impulses and/or repressed material from the unconscious. Freudian psychology, to Assagioli, did not sufficiently acknowledge the spiritual dimension, altruistic motivation, and experiences of the sublime as integral to human being. Understanding that symptoms of some clients occurred not because they were dysfunctional but because they were seeking expression of greater wholeness, Assagioli founded Psychosynthesis in 1910. It did not, however, become popular until later in the century, when the rise of humanistic psychologies would validate a focus on healthy people – as opposed to pathology – in order to better understand human beings.
Psychosynthesis is a psychology of self-realisation, in which the basic understanding is that all people – whether they know it or not – seek to integrate, or synthesise, all parts of themselves into a whole, thus connecting with the Self, or soul. Beyond that, Assagioli claimed, self-realisation allowed connection to what Jung had called the collective unconscious, or what Assagioli called the superconscious, the transpersonal.
An early explorer of transpersonal psychology, Assagioli recognised spirituality as an essential foundation of psychological health and healing. Some of the signature concepts of Psychosynthesis were those of the will and subpersonalities. He explained that will is the function closest to the self (that is: closer than thinking, emotion, sensation, impulse/desire, imagination, and intuition), and that it is always present somewhere with a person. Tracking a client's will, therefore, could help the therapist to understand the deeper motivations and needs of a client.
Naturally, in many situations a client is conflicted, with part of their personality moving toward one goal and another part moving toward a different, often opposing, goal. To deal with this, Assagioli posited the concept of subpersonalities: "mini-selves" or parts of a person's self which constellated in order to help a client meet needs which had been chronically unmet, or which the client was defending against having met. Synthesising the various parts (subpersonalities) into the greater whole (thus achieving self-realisation) was the goal not only of therapy, said Assagioli, but all of life.
As we've noted throughout this series, psychotherapies address three major levels of health and development: pathological, existential, and transpersonal. Most mental health helpers would acknowledge how Western psychologists have devised sophisticated techniques for alleviating pathology. Most Westerners, however, readily concede that merely relieving pathology does not guarantee a happy, growth-oriented life. Even without pathology, there can be loss of meaning and purpose, a sense of isolation, and/or issues with freedom (for example). Existentialists often regard these issues as incapable of being resolved and suggest that we must just endure them with courage and authenticity.
Transpersonal psychologists would agree with the prescription for courage and authenticity, but would also claim that whole-of-life issues such as meaninglessness or lack of clarity of purpose are helped by a transformation of one's consciousness and sense of identity such as can occur through meditation. Techniques such as meditation were traditionally thought of as religious, but have come – through the rise in popularity of transpersonal study – to be understood for their psychological benefits.
The Asian psychotherapies, which we'll call yoga and meditation, focus primarily on existential and transpersonal levels rather than pathological ones. Their detailed maps of states of consciousness, developmental levels, and stages of enlightenment go far beyond traditional Western psychological maps.
When refer to "meditation" in this context, we are referring to a family of practices which trains attention in order to bring mental processes under greater voluntary control. The greater control gained is then used to cultivate specific mental qualities, such as awareness, concentration, joy, love, and compassion. The aim of such practices is to deepen insight into the nature of consciousness, and to be able to more greatly identify with optimal states of psychological wellbeing and consciousness. When we refer to "yoga", we refer to the family of practices with the same aims as meditation. However, yogas, such as Hatha Yoga, are disciplines encompassing ethics, lifestyle, body postures, breath control, and intellectual study in addition to meditation.
Whether it is called yoga, meditation, or something else, the aim of most Asian approaches (whether they get to be called "therapies" or not) is the ideal of ultimate health through enlightenment or liberation, rather than mere adjustment to life situations or psychodynamic factors. The means to attaining enlightenment includes the reduction of pathogenic factors of addiction, aversion, and ignorance. Additionally, the Asian mode defines mental health in positive terms.
One Buddhist model names seven factors leading to enlightenment. Attaining the first, mindfulness, assists the individual by helping him or her to create the Observer (known in Psychosynthesis as a disidentified stance) from which one can observe his or her "ego".
The remaining six factors divide into two groups: the arousing factors of effort (energy), investigation (exploration of experience), and rapture (delight in awareness); and the calming factors of concentration (ability to maintain attention on a specific object), calm (freedom from anxiety and agitation), and equanimity (capacity to experience stimuli without disturbance). Optimal health is said to occur when all seven factors are cultivated in a balanced manner.
We began this whirlwind tour of the main schools of psychology by pondering what it means to be a human being, because the answer to that has consequences for how that human being might be helped to achieve desired change. We explored some of the chief streams of thought in the behavioural/cognitive psychologies, the psychoanalytical/psychodynamic traditions, the humanistic approaches, and the transpersonal psychologies. And nowadays there are also many emergent psychologies, such as Acceptance and Commitment Therapy, which combine elements of several schools.
We've seen how behavioural/cognitive proponents understand that human beings do not tend to change their behaviour until they change the thinking patterns that motivate that behaviour. Thus, for them, a human being is an actor and a thinker. They gained popularity in reaction to the psychoanalysts who came before them, proclaiming that human beings are so because of unconscious drives, impulses, and archetypal tendencies. For psychodynamic therapists, helping people change involves making the unconscious conscious.
The advocates of person-centred and other humanistic psychologies, meanwhile, understand a human being as an aggregate of ultimate concerns that affect all human beings. Thus, to heal a person, we must – with congruence, authenticity, and empathy – meet the person: accepting him unconditionally where he is right now in the present, with all of his attendant anxieties and neuroses.
The transpersonal psychologies, finally, understand that a human being is a soul, and that, as such, he or she requires for optimal wellbeing a set of integrative understandings and practices (some of them spiritual) that will allow him or her to move from identification with the body, the mind, and the emotions, to connection with the superconscious Self, the sublime source of infinite potential and bliss.
Which psychology is "right"? Which has more potential benefits and greater capacity for wellbeing and ultimate happiness to offer us in our role as "consumers" or clients? Research has shown how all approaches have both served and limited those who use them. All schools have their proponents and practitioners, and also their detractors. Perhaps the wisest conclusion we can come to is that, as human beings in the most inclusive sense of the word, we have myriad levels of need and endless life lessons to absorb in the pursuit of wisdom and happiness. Thus, we may be grateful for the input of each psychology we meet along the road to fulfilment.
And as practitioners working within any of the frameworks, it is just possible that the greatest gift we offer our clients is not the techniques, nor even the understandings, of the framework within which we work. Indeed, eclecticism is enjoying a meteoric rise in popularity, so we increasingly need to know techniques from many schools. Rather, what may ultimately offer the greatest healing gift to our clients is our humble willingness to, as the saying goes, be the doctor who stands by while the patient heals himself – or translated to mental health helping – be the empathetically, authentically present being who opens to genuine meeting with another being.

Intobookstore
The Institute has a list of recommended textbooks and DVDs that can add great value to your learning journey - and the good news is that you can purchase them very easily. The AIPC bookstore will give you discounted prices, an easy ordering method and quality guarantee!
This fortnight's feature is...
Name: Family Therapy: Concepts and Methods, 10th edition
Authors: Nichols, Michael
AIPC Price: $83.70 (RRP $99.95)
Real-life case material and a comprehensive look at all major schools and developments in family therapy make this the text of choice for family therapy courses across the country.

Intoarticles
What is Acceptance and Commitment Therapy?
Acceptance and commitment therapy (usually pronounced as the word "act" rather than the initials "A-C-T") is a form of clinical behavioural analysis developed in 1986 by psychologists Steven Hayes, Kelly Wilson, and Kirk Strosahl. Originally called comprehensive distancing, it gets its current name from one of its core messages: the injunction to accept what is out of one's personal control and commit to action that improves and enriches one's life.
ACT aims to maximise human potential in order to create a rich and meaningful life, while accepting the pain that inevitably goes with it. It teaches those practicing it – let's say that's us – to accept things that are out of our control (this does not mean that we approve them) without evaluation or attempts to change them (unlike in Cognitive Behavioural Therapy), while committing to taking action that enriches our life. ACT therapy achieves this by...
A Case for Solutions When Working with the Elderly
The minute she arrived and displayed her beautifully lined and full of expression face on my eyes there was a bond. Immediately I had to check myself. This person in front of me is not my mother. She is the same age as my mother was when she died five years previously, she has the same coloured hair, permed and styled exactly the same; she is the same height and even has the same smile. An overwhelming feeling of love for my own mother swept over me; I missed her so much.
As I allowed Beryl Mackenzie to tell her story I challenged myself to keep track of my own feelings, no transference please. On the surface I knew that this poor lady of 86 years needed to tell her story to somebody who will attempt to appreciate her feelings. Somebody who will share an unconditional positive regard and project a deep empathic understanding. Unfortunately Beryl picked up on the subconscious feeling I was projecting and there in my room was a case of countertransference.

Intodevelopment
Mental Health Academy – First to Knowledge in Mental Health
Get unlimited access to over 50 hours of CPD video workshops and over 100 specialist courses, for just $39/month or $349/year. Plus FREE and EXCLUSIVE access to the 10-hour Psychological First Aid program ($595.00 value).
We want you to experience unlimited, unrestricted access to the largest repository of professional development programs available anywhere in the country.
When you join our Premium Level membership, you'll get all-inclusive access to over 50 hours of video workshops (presented by leading mental health experts) on-demand, 24/7.
You'll also get access to over 100 specialist courses exploring a huge range of topics, including counselling interventions, communications skills, conflict, child development, mental health disorders, stress and trauma, relationships, ethics, reflective practice, plus much more.
You'll also get FREE and EXCLUSIVE access to the Psychological First Aid course ($595.00 value). The PFA course a high quality 10-hour program developed by Mental Health Academy in partnership with the Australian Institute of Psychology and the Australian Institute of Professional Counsellors, and framed around the internationally accepted principals of the NCTSN Field Operations Guide.
Benefits of becoming a premium member:
FREE

and exclusive PFA course ($595.00 value)

Over 100 specialist courses to choose from

Over 50 hours of video learning on-demand

CPD endorsed by leading industry associations

Videos presented by international experts

New programs released every month

Huge range of topics and modalities

Online, 24/7 access
Treating Depression in the Older Client

A Constructive-Developmental Approach in Therapy: Case Studies

Sitting with Shadow: Case Studies

Acceptance and Commitment Therapy

Dialectical Behaviour Therapy

Emotionally Focused Therapy

Mindfulness-based Cognitive Therapy

Primary Issues in Counselling the Disabled

Drinking and Alcohol Related Harm among Adolescents and Young Adults

Windmill Therapy for Positive Mental, Physical and Spiritual Health

Counselling & Coaching: Compatible or Incompatible?

Diagnosis and Treatment of Obsessive-Compulsive Disorder

Neuroscience, Mirror neurons and Talking Therapies

Working Through Ethical Dilemmas

The 7 Habits of a Reasonably Helpful Counsellor

Intoconnection
Have you visited the Counselling Connection Blog yet? There are over 600 interesting posts including case studies, profiles, success stories, videos and much more. Make sure you too get connected (and thank you for those who have already submitted comments and suggestions).
Sleep is essential for health and well-being. But millions of people don't get enough, resulting in such problems as daytime sleepiness, poor decision-making, interference with learning and accidents. The American Psychological Association's page on "Sleep" includes a range of articles with scientific information on sleep-related issues, and tips on how to sleep better.

Intotwitter
Oldest human genome - from a 24,000-year-old Siberian boy - reveals roots of first Americans https://ow.ly/r1f9N
Note that you need a Twitter profile to follow us. If you do not have one yet, visit
https://twitter.com
to create a free profile today!

Intoquotes
"Improvement begins with I."

Intoseminars
Many students of the Diploma of Counselling attend seminars to complete the practical requirements of their course. Seminars provide an ideal opportunity to network with other students and liaise with qualified counselling professionals in conjunction with completing compulsory coursework.
Not sure if you need to attend Seminars?
Click here
for information on Practical Assessments.
Below are upcoming seminars available during the remainder of 2013.
Communication Skills I - 07/12
Counselling Therapies II - 14-15/12
Communication Skills I - 07/12
Counselling Therapies II - 14-15/12
Communication Skills II - 13/12
The Counselling Process - 07/12
The Counselling Process - 07/12
Communication Skills II - 13/12
Communication Skills I - 14/12
Communication Skills II - 15/12
The Counselling Process - 06-07/12
Counselling Therapies II - 07-08/12
Case Management - 14-15/12
The Counselling Process - 06-07/12
Communication Skills I - 14/12
Communication Skills II - 15/12
Counselling Therapies II - 07-08/12
Case Management - 14-15/12
The Counselling Process - 07-08/12
Counselling Therapies II - 14-15/12
The Counselling Process - 07-08/12
Counselling Therapies II - 14-15/12
Communication Skills I - 14/12
Communication Skills II - 15/12
Case Management - 07-08/12
Communication Skills I - 14/12
Communication Skills II - 15/12
Case Management - 07-08/12
No seminars scheduled for the remainder of 2013
No seminars scheduled for the remainder of 2013
Communication Skills I - 13/12
Communication Skills II - 16/12
The Counselling Process - 06-07/12
Counselling Therapies II - 09-10/12
Case Management - 17-18/12
The Counselling Process - 06-07/12
Communication Skills I - 13/12
Communication Skills II - 16/12
Counselling Therapies II - 09-10/12
Case Management - 17-18/12
The Counselling Process - 07-08/12
Counselling Therapies I - 07-08/12
Counselling Therapies II - 14-15/12
The Counselling Process - 07-08/12
Communication Skills II - 01/12
Counselling Therapies I - 07-08/12
Counselling Therapies II - 14-15/12
Communication Skills I - 07/12
Communication Skills II - 08/12
Counselling Therapies II - 14-15/12
Communication Skills I - 07/12
Communication Skills II - 08/12
Counselling Therapies II - 14-15/12
Important Note: Advertising of the dates above does not guarantee availability of places in the seminar. Please check availability with the respective Student Support Centre.