In this Issue
Contact us
Publications
Editor: Sandra Poletto
Email: ezine@aipc.net.au
Website: www.aipc.net.au
AIPC appreciates your feedback. Please email ezine@aipc.net.au with any comments, suggestions or editorial input for future editions of Institute Inbrief.
Support Centres
Brisbane 1800 353 643
Sydney 1800 677 697
Melbourne 1800 622 489
Adelaide 1800 246 324
Sunshine Coast 1800 359 565
Port Macquarie 1800 625 329

Singapore 800 1301 333
New Zealand 0011 64 9919 4500
Join us…
If you are not already on the mailing list for Institute Inbrief, please subscribe here.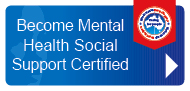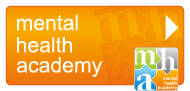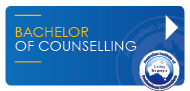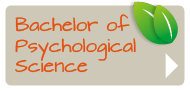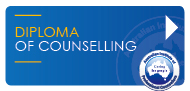 No part of this publication may be reproduced without permission. Opinions of contributors and advertisers are not necessarily those of the publisher. The publisher makes no representation or warranty that information contained in articles or advertisements is accurate, nor accepts liability or responsibility for any action arising out of information contained in this e-newsletter.
Copyright: 2012 Australian Institute of Professional Counsellors

Hello!
Welcome to Edition 192 of Institute Inbrief.
This edition's featured article is the first of our two-part series titled "A Brief Comparison of Psychologies". In Part 1 we explore Cognitive and/or behavioural and Psychoanalysis/ psychodynamic/ analytical approaches.
News:

Exposure therapy turns off fear neurons to treat anxiety

MHSS Workshops:

November/December

Articles and CPD updates

Blog and Twitter updates

Upcoming seminar dates

Intobachelor
Become A Counsellor or Expand On Your Qualifications
With Australia's Most Cost Effective & Flexible
Bachelor of Counselling
AIPC is Australia's largest and longest established educator of Counsellors. Over the past 22-years we've helped over 55,000 people from 27 countries pursue their dream of becoming a professional Counsellor.
The Bachelor of Counselling is a careful blend of theory and practical application. Theory is learnt through user-friendly learning materials that have been carefully designed to make your studies as accessible and conducive to learning as possible.
You can gain up to a full year's academic credit (and save up to $8,700.00 with RPL) with a Diploma qualification. And with Fee-Help you don't have to pay your subject fees upfront.
Here are some facts about the course:
Save up to $57,000.00

on your qualification.

Get started with NO MONEY DOWN using FEE-HELP.

Save up to $8,700.00 with RPL.

You will be supported by a large team of highly-qualified counselling professionals.

Study externally with individualised personal support.

Attend Residential Schools in Melbourne, Sydney and Brisbane to hone your practical skills and network with other students.
Earn-While-You-Learn With Australia's
Best Value-for-Money & Flexible
Bachelor of Psychological Science
Psychology is one of the most versatile undergraduate courses, leading to many different career opportunities. And now there's a truly flexible way to get your qualification – with internal or external study options. It means working while you study is a realistic alternative.
Cost of living pressures and lifestyle choices are evolving the way we learn and Australian Institute of Psychology (AIP) is paving the way through flexible, innovative learning models:
Save up to $34,800

on your qualification.

Get started with NO MONEY DOWN with FEE-HELP.

Earn while you learn with flexible external learning options.

Be supported by a large team of highly-qualified Psychology professionals.

Study internally or externally with individualised personal support.

Enjoy a flexible and supportive learning experience.

Benefit from less onerous course entry requirements.
AIP is a registered Higher Education Provider with the Department of Education, Employment and Workplace Relations, delivering a three-year Bachelor of Psychological Science. The Bachelor of Psychological Science is accredited by the Australian Psychology Accreditation Council (APAC), the body that sets the standards of training for Psychology education in Australasia.
APAC accreditation requirements are uniform across all universities and providers in the country, meaning that Australian Institute of Psychology, whilst a private Higher Education Provider, is required to meet exactly the same high quality standards of training, education and support as any university provider in the country.

Intothediploma
AIPC provides you with Flexible Course Delivery Modes
So YOU set the rules for how and when you learn...
AIPC's accredited and nationally recognised Diploma of Counselling is designed so that you determine the manner and pace you study. You study entirely at your own pace (except of course if you're receiving a government benefit such as Austudy) and you can start at any time, graduating in only 18-months.
Not only can you set the pace you study, you also determine the mode you want to study. You can study externally (at home with phone and email access to our counselling tutors); in-Class; online or any combination… all the time fully supported by our huge national team throughout our 8 Student Support Centres.
External learning
means you can complete your entire course from the comfort of your home (or office, or overseas, or virtually anywhere). Your course comes complete with fully self-contained, referenced and professionally presented learning materials including 18 individual workbooks and readings. It really is as simple as working through the material and contacting us for support along the way. If you live locally to one of our support centres you can also attend tutorials to provide you with face to face contact if you wish (this option is ideal if you enjoy working more independently or have a busy schedule).
In-Class learning
is a classroom forum where you learn with other students from a qualified lecturer. Classes are available in most main cities, at flexible times. In-Class is a great way for you to accelerate your learning, interact with other students and stay highly motivated. (This option is particularly suitable if you enjoy learning in the classroom environment with other students).
Online learning
allows you to complete your learning entirely via your PC. You still receive all the high quality hardcopy resources (so you don't miss out on anything!), but you'll access all your learning materials and complete assessments online.
Any combination.
Of course you don't have to stick with one learning method throughout your studies. You're welcome to use whichever method suits your needs and desires at the time. You may choose to complete one workbook in-Class, another online, then externally. Whatever is most convenient!

Intonews
Exposure therapy turns off fear neurons to treat anxiety
Exposure therapy is often used to treat anxiety disorders like post-traumatic stress disorder and phobias; despite its effectiveness, little is known of the biological processes underpinning the therapy.
A new study in mice, published in the journal Neuron, reports that exposure therapy remodels an inhibitory junction in the amygdala, a brain region important for fear in mice and humans.
The findings improve understanding of how exposure therapy suppresses fear responses and may aid in developing more effective treatments.

Intomhss
Australia is suffering a Mental Health Crisis
Our suicide rate is now TWICE our road toll. Many suicides could possibly be averted, if only the people close to the victim were able to identify the early signs and appropriately intervene.
RIGHT NOW someone you care about – a family member, friend, or colleague – may be suffering in silence, and you don't know.
With the right training, you can help that family member, friend or colleague.
Save $100
when you book your seat in an upcoming MHSS Workshop.
Upcoming workshops in
November/December
:
Launceston, TAS: 14 & 15 November

Glandore, SA: 16 & 17 November

Gold Coast, QLD: 16 & 17 November

Ferny Grove, QLD: 16 & 17 November

Lavington (Albury Wodonga), NSW: 18 & 19 November

Gold Coast, QLD: 23 & 24 November

East Doncaster, VIC: 28 & 29 November

Gold Coast, QLD: 30 November & 1 December

Gold Coast, QLD: 7 & 8 December

Launceston, TAS: 12 & 13 December

Glandore, SA: 14 & 15 December

Gold Coast, QLD: 14 & 15 December

Gold Coast, QLD: 21 & 22 December

Gold Coast, QLD: 28 & 29 December
Your registration includes the 2-day facilitated workshop; a hardcopy of the MHSS Student Workbook; and access to an online dashboard where you can obtain your certificate, watch role-play videos, and much more.
The Mental Health Social Support workshop is approved by several industry Associations for continuing professional development. Current endorsements include:
Australian Association of Social Workers: 14 CPD hours

Australian College of Mental Health Nurses: 14 CPE Points

Australian College of Midwives: 14 MidPLUS Points

Australian Community Workers Association: 5 CPE Points

Australian Counselling Association: 28 OPD Points

Australian Physiotherapy Association: 14 CPD Hours

Australian Practice Nurses Association: 14 CPD Hours

Royal College of Nursing, Australia: 12.5 CNE Points
Once you complete the MHSS Core program you can undertake the MHSS Specialty Programs:

Intocounselling
A Brief Comparison of Psychologies: Part 1
In this two-part special series we explore what different schools of psychology and counselling modalities tell us about how to help change happen. For the purpose of the series, we've divided the world of psychological therapies into 4 main classes: Cognitive and/or behavioural; Psychoanalysis/ psychodynamic/ analytical; Humanistic and; Transpersonal. In Part 1 we explore Cognitive and/or behavioural and Psychoanalysis/ psychodynamic/ analytical approaches.
Who or what is a human being? How we respond to that query has implications for almost everything we do, but in this two-part series, we examine what it means for us as counsellors and mental health practitioners helping clients to achieve desired changes in their lives. Specifically, given what we understand about the nature of human beings, what can the different schools of psychology and counselling modalities tell us about how to help change happen?
Are we human because we think? Descartes' famous statement, "cogito ergo sum" – I think, therefore I am – would suggest that, if thinking is what sets us apart as human beings, then the psychologies that most greatly help clients change would be those that look at the way they think.
Then again, what about our emotions? If we look at cognition but fail to take feelings into account, are we not missing some vital clues to what is happening for the client, and what might therefore effect change? Yet other counselling modalities believe that they "cut to the chase" by not even attempting to focus on thoughts or feelings. Rather, they say, by changing maladaptive behaviours of clients, the rest will fall into line.
And we cannot ignore those psychologies which insist that we human beings are our behaviour, our emotions, our thoughts, and more. If we don't look at who is choosing to act, feel, and think, such psychologies say, then we have failed to examine the most inclusive sense of human beingness, and our change efforts have missed the mark.
Not only that, but we must also take into account the capacity – and felt need – of human beings to change through connection to the "something more" or "something larger" than ourselves. That need has spawned the development of transpersonal psychologies which acknowledge that we will not truly understand ourselves until we comprehend our place in the universe: that is, among all other beings and with respect as well to a notion of the "spiritual" dimension.
So we set for ourselves an enormous task, but for the purpose of this two-part series, we'll look briefly at some of the main therapies of psychology. Specifically,
What is it about a counselling or psychotherapy process that makes people change? In other words: what are the mechanisms of therapy?

What does the paradigm supporting a given school of psychology assume about the nature of human beings and therefore how they can change?

What are the main concepts of a given psychology?

Who were famous proponents of the psychology?

With what kinds of client issues does a given psychology naturally sit well?
Whether you are a counsellor, psychotherapist, psychologist, psychiatrist, social worker, or simply a lay person with an interest in mental health issues, it is helpful to be clear on what different psychologies assume and what, therefore, they can offer the client and the therapist.
Mechanisms of the therapy
Psychologist Raymond Corsini and psychiatrist colleague Gina Rosenberg searched through 300 articles to identify the critical elements for helping people achieve desired change. They found 220 statements about change and performed a factor analysis on them, identifying nine factors, three each under the umbrella categories of cognitive, affective, and behavioural factors.
Cognitive factors:
Under the category of change by virtue of helping clients change how they think, there were the factors of:
Universalisation

. Clients improve when they realise that they are not alone, that others have similar problems, and that human suffering is universal.

Insight

. Growth occurs as clients increasingly come to understand themselves and others and gain different perspectives on their own motives and behaviour.

Modelling

. People benefit from watching other people. A client may model himself or herself on the therapist.
Acceptance

. This factor reflects the sense of getting unconditional positive regard, especially from the therapist.

Altruism

. Change can result from recognising that one is the recipient of the love and care of the therapist or other members of the group or from being the one who provides love and care to others, as well as feeling that he or she is helping others.

Transference

. This factor identifies the emotional bond that occurs between the therapist and the client or between clients in a group setting.
Reality testing

. Change becomes possible when clients experiment with new behaviours in the safety of the therapy session, receiving support and feedback from the therapist and other group members.

Ventilation

. This factor speaks to the value of "blowing off steam" through crying, shouting, or other catharsis in an environment in which the person can still feel accepted.

Interaction

. Clients improve when they are openly able to admit to the group that there is something wrong with themselves or their behaviour.
In the days when Corsini and Rosenberg did their study, transpersonal psychologies were not as popular as they now are, so they didn't even have a separate category or factor for those types of change statements. For the purpose of this series, we'll divide the world of psychological therapies – and there are over 400 known types – into four main classes:
Cognitive and/or behavioural

Psychoanalysis/psychodynamic/analytical

Humanistic

Transpersonal
In talking about the different schools, we'll state who the main proponents or developers are (or were), what some of the chief assumptions and concepts are, and what types of client issues tend to sit well with the modality. We'll move from relatively narrower paradigms to those which deal more in the fullness of the human being. Of course, not all psychologies fit nicely into these categories.
Cognitive and/or behavioural psychologies
In this group we can include the following:
Behaviourism (Ivan Pavlov, B. F. Skinner, and Albert Bandura)

Rational Emotive Behaviour Therapy, or REBT (Albert Ellis)

Cognitive therapy (Aaron Beck)

Cognitive Behaviour Therapy, or CBT (an offshoot of REBT and Cognitive therapy, by Beck and Ellis)

Reality therapy (William Glasser)
Counselling schools of the cognitive/behavioural sort tend to claim that how you behave and what you do can be determined by what you believe or the way you think. When clients think in negative, limited, or unhelpful ways, therefore, most of these modalities see it as the therapist's job to spot irrational language or behaviour and help the client to exchange it for thoughts which are more helpful, less constraining to the client's life, and more able to generate moderate emotions. Strict behaviourism works with conditioning through rewards and punishment to help the client increase helpful behaviours and beliefs and to extinguish maladaptive ones (through lack of reward).
Therapy using these psychologies is directive and structured. It usually is relatively short term and goal oriented. Tasks are often given to clients in the form of homework in order for them to effect changes in their behaviour which eventually become second nature to them. In the course of examining and changing negative thought patterns, beliefs, and behaviours, clients' attitudes undergo a re-education. The counsellor is thus an educator, working in collaboration with clients to help them adopt "straight thinking" strategies. The focus is on working with thinking and acting rather than on expressing feelings.
The founder of REBT (Ellis) and the founder of CBT (Beck) were both trained in the tradition of psychoanalysis, but sensed that something was missing in that therapy. Beck went on to notice that his depressed clients used a lot of negative self-talk in reference to their depression and their world view. Thus a client might believe without any evidence, for example, that a particular friend said no to an invitation because she did not like the client, who might then act standoffish or cool toward the friend.
The client would in this case be using assumptions not backed up by truth as a basis for behaviour, which could very well then attract the presumed reality: the friend might – in response to the client's behaviour – really come to have feelings of dislike. Ellis' writing has described how clients tend to hold irrational belief patterns that generate strong emotions. "Shoulds" and "musts" were often the basis for these, such as "People should treat me with respect" or "I must have approvals from ____ in order to feel ok about myself." Such irrational beliefs generally lead to disappointment because the world at large cannot live up to such expectations.
In a somewhat similar vein, reality therapy also seeks behavioural change, but here the reason for changing behaviour is to gain greater need satisfaction. Reality therapists assert that people enter counselling or therapy because something has gone wrong with their lives. They are not fulfilling their needs effectively and thus feel discomfort, anxiety, depression, guilt, fear, or shame. Reality therapy is based on control theory, a system of brain functioning, which states that the human brain functions like a thermostat in that it seeks to regulate its own behaviour (much like an air conditioner) in order to change the world around it.
Adapted to become useful in a clinical setting, reality therapy contends that all human behaviour is motivated by the fulfilment of the same four psychological needs: for belonging, power, fun (enjoyment), and freedom, as well as the physical need for survival. Effective satisfaction of the needs results in a sense of control referred to by other theories as self-actualisation or becoming a fully functioning person.
Reality therapy has been compared to REBT and CBT, and while there are significant differences, all three psychologies share the principle that outside forces do not cause stress, depression, anxiety or other disturbances. Rather, it is the reaction of people to events that causes strong emotion or distress. Too, the therapies overlap in their understanding that a focus on the client's current life is crucial, and that too much emphasis on the past is not useful.
Cognitive and behavioural therapies are probably the most commonly used therapies for depression, but are also useful when dealing with relationship improvement, skills development, personal empowerment, behaviour change and symptom relief, parent training, relationship counselling, drug and alcohol misuse, stress management and child abusers.
Psychoanalytical/psychodynamic/analytical psychologies
While the behavioural/cognitive traditions have emphasised current thoughts and behaviour patterns as the best option for achieving change, the psychodynamic traditions of Freud, Jung, and the object relations people such as Melanie Klein focus on the importance of two things in order to understand what is happening for a client:
Looking beneath the surface of the conscious mind;

Examining the client's early experiences in order to establish the relational template, or pattern, that the client then attempts to put into or onto most significant relationships as a way of healing.
In this stream of modalities, we include the chief psychodynamic therapies:
Psychoanalysis (Sigmund Freud)

Analytical psychotherapy (Carl Jung)

Object relations psychotherapy (Melanie Klein)
(We'll discuss Psychosynthesis, which is also psychodynamic, in Part Two of this series)
After much clinical observation of his "patients", Freud established his psychoanalytical/ psychodynamic theory at the end of the 19th century. Often referred to as the "talking cure", its initial method was cathartic hypnosis. Subsequent techniques included analysing transference, free association, establishing rapport, and dream analysis, through which the therapist hopes to effect change in the client's personality.
Freud was revolutionary in looking to the unconscious for repressed feelings that needed to surface. His constructs of the three main parts of the psyche: the id (unconscious, instinctual centre of being), the ego (arbitrator and balancer), and the superego (guardian of the conscience, imposing morality onto the process) are core psychology understandings, and all have a role in controlling client anxiety.
Among the Freudian concepts which have maintained a high profile, not only with mental health practitioners but also in lay circles, have been those of the phases of libidinal drives. Before he ever postulated a separate drive for aggression, Freud talked about the Oral, Anal, and Phallic phases. The Oral phase (extending from birth to 18 months) centers on gratification connected with the mouth, orienting people toward taking in what is pleasurable and expelling what is not. The main "danger" in the period is loss of the need-satisfying "object" (meaning: mum and her breast).
The Anal phase, between 18 months and 3 years of age, sees the main source of pleasure from retaining and passing faeces. Thus, an individual comes to learn what is valuable and to be retained, and what should be expelled. The main "danger" here is the loss of love from those who matter. After three years of age, the Phallic phase is in progress, where the main area of libidinal gratification is around the genitals. Penis envy and sexual wishes and fantasies come into being at Phallic, so the chief "danger" of this period is fear of punishment for forbidden sexual and aggressive wishes.
Jung, originally a disciple of Freud, broke away around 1913 to establish a different understanding of the unconscious: specifically, that the mass of unconscious material that humans can access is in the collective unconscious: the universal truths and beliefs that are often seen as archetypes. This material could be accessed via interpretation of dreams, which would allow the client to see his or her problem more clearly, thus leading to healing.
Because Jung believed that opposites were a "precondition" for psychological life, he sought to understand the opposites in a person's psyche which could only be transcended (and wholeness experienced) through increased awareness. This belief made it natural to posit the notion of psychological shadow – the hidden part of a person – that balanced the ego (the part of ourselves that we are aware of) in the personal consciousness. And there was a role for the persona, or public face of an individual in society. To accept that so much material lay in unconscious realms made it imperative to recognise the importance of transference and countertransference in the psychotherapeutic relationship. Finally, Jung believed that the process of free association (when the client just spoke whatever came into their mind) needed to be a cooperative procedure, with the analyst as well as the patient making interpretations.
Melanie Klein, another disciple of Freud who came to diverge from his thinking, developed what has been called object relations theory (not Klein's term), the "object" being another person with whom a child is in relationship. The theory suggests that a person's relationships – from childhood through to adult years – are shaped by family experiences during infancy. In Klein's theory "objects" are usually internalised images of a primary caregiver, such as mother or father, and may even be parts of a person (such as the breast of a mother, which may be termed a "part-object"). A person's conception of objects can be re-shaped by later experiences, but objects continue to exert a strong influence throughout life.
In fact, the infant-mother interactions are so intense that they form the focus of the infant's drives, sometimes provoking anger and frustration, and other times provoking dependence. The infant's reactions are powerful enough to overwhelm his or her individuality, said Klein, so the manner in which the conflicts are resolved is reflected in the adult's personality.
Psychoanalytical or psychodynamic work is both directive and long-term. Its slow pace can mean that clients see their therapist, sometimes several times a week, for years; thus it also expensive. Although long-term commitment on behalf of both therapist and client is required, this stream of therapy is good for healing and resolving past issues. Delving deep into one's unconscious can promote self-understanding and self-awareness, empowerment, and self-actualisation, and open the door to spiritual development.
The proponents of humanistic therapies say that their modalities can also do so – but without the psychoanalytical limitations. We explore humanistic approaches, as well as transpersonal modalities, in Part Two of this series (next edition).

Intobookstore
The Institute has a list of recommended textbooks and DVDs that can add great value to your learning journey - and the good news is that you can purchase them very easily. The AIPC bookstore will give you discounted prices, an easy ordering method and quality guarantee!
This fortnight's feature is...
Name: Current Psychotherapies, 9th Edition
Authors: Raymond J. Corsini, Danny Wedding
AIPC Price: $119.70 (RRP $142.95)
Current Psychotherapies provides students of counselling psychology and social work with an authoritative treatment of the major systems of psychotherapy. One of the most widely used textbooks in its field for more than twenty years.

Intoarticles
CD: A Half-century of Evolving Treatments
Obsessive-Compulsive Disorder (OCD) is said to affect 2% to 3% of the Australian population (that is: more than 500,000 Australians). OCD is classified as an anxiety disorder and is characterised by: Intrusive thoughts that engender uneasiness, apprehension, fear, or worry (that is: obsessions); Repetitive behaviours which the OCD individual undertakes in order to reduce the worry (compulsions); or A combination of obsessions and compulsions (Wikipedia, 2013a).
In this article we illustrate an example of obsessive-compulsive behaviour.
A Case Using Art Therapy Techniques
Jodie is a 40 year old woman who is married with three children and works full-time in a professional career. She has been experiencing low levels of energy for approximately 18 months along with feelings of stress and overwhelm. While working with Jodie, the Professional Therapist adopts the use of art therapy techniques to allow the client to look outside the box and find novel ways to increase self-awareness, reduce stress, and improve her physical, mental, and emotional well-being. For ease of writing, the Professional Therapist is abbreviated to "T".

Intodevelopment
Mental Health Academy – First to Knowledge in Mental Health
Get unlimited access to over 50 hours of CPD video workshops and over 100 specialist courses, for just $39/month or $349/year. Plus FREE and EXCLUSIVE access to the 10-hour Psychological First Aid program ($595.00 value).
We want you to experience unlimited, unrestricted access to the largest repository of professional development programs available anywhere in the country.
When you join our Premium Level membership, you'll get all-inclusive access to over 50 hours of video workshops (presented by leading mental health experts) on-demand, 24/7.
You'll also get access to over 100 specialist courses exploring a huge range of topics, including counselling interventions, communications skills, conflict, child development, mental health disorders, stress and trauma, relationships, ethics, reflective practice, plus much more.
You'll also get FREE and EXCLUSIVE access to the Psychological First Aid course ($595.00 value). The PFA course a high quality 10-hour program developed by Mental Health Academy in partnership with the Australian Institute of Psychology and the Australian Institute of Professional Counsellors, and framed around the internationally accepted principals of the NCTSN Field Operations Guide.
Benefits of becoming a premium member:
FREE

and exclusive PFA course ($595.00 value)

Over 100 specialist courses to choose from

Over 50 hours of video learning on-demand

CPD endorsed by leading industry associations

Videos presented by international experts

New programs released every month

Huge range of topics and modalities

Online, 24/7 access
Treating Depression in the Older Client

A Constructive-Developmental Approach in Therapy: Case Studies

Sitting with Shadow: Case Studies

Acceptance and Commitment Therapy

Dialectical Behaviour Therapy

Emotionally Focused Therapy

Mindfulness-based Cognitive Therapy

Primary Issues in Counselling the Disabled

Helping Clients Move beyond their Grief

Drinking and Alcohol Related Harm among Adolescents and Young Adults

MATES: 5 Simple, Empowering, Rapid Skills for Clients

Windmill Therapy for Positive Mental, Physical and Spiritual Health

Counselling & Coaching: Compatible or Incompatible?

Diagnosis and Treatment of Obsessive-Compulsive Disorder

Memory Reconsolidation

Neuroscience, Mirror neurons and Talking Therapies

Working Through Ethical Dilemmas

The 7 Habits of a Reasonably Helpful Counsellor

Intoconnection
Have you visited the Counselling Connection Blog yet? There are over 600 interesting posts including case studies, profiles, success stories, videos and much more. Make sure you too get connected (and thank you for those who have already submitted comments and suggestions).
Sleep is essential for health and well-being. But millions of people don't get enough, resulting in such problems as daytime sleepiness, poor decision-making, interference with learning and accidents. The American Psychological Association's page on "Sleep" includes a range of articles with scientific information on sleep-related issues, and tips on how to sleep better.
Healthy Weight Program for delivery by Counsellors
You are cordially invited to the official release of the Healthy Weight Program (HWP). The HWP is a modulised psycho-social and dietary program designed specifically for delivery by counsellors. The HWP represents an opportunity to counsellors to deliver a niche product to the $832 million weight loss industry.
As you are no doubt aware, poor diet and exercise habits are commonly driven by emotion. The HWP employs a unique and powerful approach in that it simultaneously addresses the core emotional issues that result in poor eating and exercise habits. The program is delivered over an eight week period under the guidance of a counsellor. Over the eight weeks the client applies, and is educated about, better dietary and exercise habits, whilst also dealing with their emotional barriers.

Intotwitter
Note that you need a Twitter profile to follow us. If you do not have one yet, visit https://twitter.com to create a free profile today!

Intoquotes
"For the past 33 years, I have looked in the mirror every morning and asked myself: 'If today were the last day of my life, would I want to do what I am about to do today?' And whenever the answer has been 'No' for too many days in a row, I know I need to change something."

Intoseminars
Many students of the Diploma of Counselling attend seminars to complete the practical requirements of their course. Seminars provide an ideal opportunity to network with other students and liaise with qualified counselling professionals in conjunction with completing compulsory coursework.
Not sure if you need to attend Seminars?
Click here
for information on Practical Assessments.
Below are upcoming seminars available during the remainder of 2013.
Communication Skills I - 07/12
Communication Skills II - 23/11
The Counselling Process - 30/11-01/12
Counselling Therapies I - 16-17/11
Counselling Therapies II - 14-15/12
The Counselling Process - 30/11-01/12
Communication Skills I - 07/12
Communication Skills II - 23/11
Counselling Therapies I - 16-17/11
Counselling Therapies II - 14-15/12
Legal & Ethical Frameworks - 24/11
Communication Skills I - 16/11
Communication Skills II - 13/12
The Counselling Process - 07/12
Counselling Therapies II - 22-23/11
The Counselling Process - 07/12
Communication Skills I - 16/11
Communication Skills II - 13/12
Counselling Therapies II - 22-23/11
Legal & Ethical Frameworks - 29/11
Communication Skills I - 23/11, 14/12
Communication Skills II - 24/11, 15/12
The Counselling Process - 16-17/11 06-07/12
Counselling Therapies I - 30/11-01/12
Counselling Therapies II - 07-08/12
Case Management - 14-15/12
The Counselling Process - 16-17/11 06-07/12
Communication Skills I - 23/11, 14/12
Communication Skills II - 24/11, 15/12
Counselling Therapies I - 30/11-01/12
Counselling Therapies II - 07-08/12
Case Management - 14-15/12
Communication Skills II - 30/11
The Counselling Process - 07-08/12
Counselling Therapies II - 14-15/12
Case Management - 23-24/11
The Counselling Process - 07-08/12
Communication Skills II - 30/11
Counselling Therapies II - 14-15/12
Communication Skills I - 14/12
Communication Skills II - 15/12
The Counselling Process - 30/11-01/12
Counselling Therapies II - 23-24/11
Case Management - 07-08/12
The Counselling Process - 30/11-01/12
Communication Skills I - 14/12
Communication Skills II - 15/12
Counselling Therapies II - 23-24/11
Case Management - 07-08/12
Communication Skills I - 16/11
Communication Skills II - 17/11
Communication Skills I - 16/11
Communication Skills II - 17/11
Communication Skills I - 13/12
Communication Skills II - 18/11, 16/12
The Counselling Process - 14-15/11, 06-07/12
Counselling Therapies I - 22-23/11
Counselling Therapies II - 09-10/12
Case Management - 17-18/12
Advanced Counselling Techniques - 25/11
Counselling Applications - 26/11
The Counselling Process - 14-15/11, 06-07/12
Communication Skills I - 13/12
Communication Skills II - 18/11, 16/12
Counselling Therapies I - 22-23/11
Counselling Therapies II - 09-10/12
Legal & Ethical Frameworks - 27/11
Case Management - 17-18/12
Communication Skills II - 01/12
The Counselling Process - 07-08/12
Counselling Therapies I - 07-08/12
Counselling Therapies II - 14-15/12
Case Management - 23-24/11
The Counselling Process - 07-08/12
Communication Skills II - 01/12
Counselling Therapies I - 07-08/12
Counselling Therapies II - 14-15/12
Case Management - 23-24/11
Communication Skills I - 07/12
Communication Skills II - 08/12
Counselling Therapies I - 23-24/11
Counselling Therapies II - 14-15/12
Counselling Applications - 16/11
Communication Skills I - 07/12
Communication Skills II - 08/12
Counselling Therapies I - 23-24/11
Counselling Therapies II - 14-15/12
Important Note: Advertising of the dates above does not guarantee availability of places in the seminar. Please check availability with the respective Student Support Centre.