In this Issue
Contact us
Publications
Editor: Sandra Poletto
Email: ezine@aipc.net.au
Website: www.aipc.net.au
AIPC appreciates your feedback. Please email ezine@aipc.net.au with any comments, suggestions or editorial input for future editions of Institute Inbrief.
Support Centres
Brisbane 1800 353 643
Sydney 1800 677 697
Melbourne 1800 622 489
Adelaide 1800 246 324
Sunshine Coast 1800 359 565
Port Macquarie 1800 625 329

Singapore 800 1301 333
New Zealand 0011 64 9919 4500
Join us…
If you are not already on the mailing list for Institute Inbrief, please subscribe here.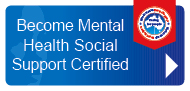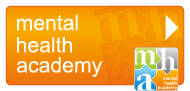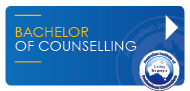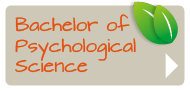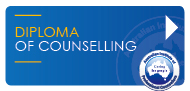 No part of this publication may be reproduced without permission. Opinions of contributors and advertisers are not necessarily those of the publisher. The publisher makes no representation or warranty that information contained in articles or advertisements is accurate, nor accepts liability or responsibility for any action arising out of information contained in this e-newsletter.
Copyright: 2012 Australian Institute of Professional Counsellors

Hello!
Welcome to Edition 179 of Institute Inbrief. In a three-part article series, we explore
how you (as a social supporter) can help families deal with transition by developing effective resilience skills.
In the
previous articles of this series

we reviewed at
how
supporting a positive self-concept and encouraging effective parenting play a role in helping families progress. This edition's article explores how creating supportive contexts is especially important to a resilient family during troubled times.
Bachelor of Counselling and Psychological Science

MHSS Workshops – April & May

New AIPC Online Article Library

Articles and CPD updates

Blog and Twitter updates

Upcoming seminar dates

Intobachelor
Become A Counsellor or Expand On Your Qualifications
With Australia's Most Cost Effective & Flexible
Bachelor of Counselling
AIPC is Australia's largest and longest established educator of Counsellors. Over the past 22-years we've helped over 55,000 people from 27 countries pursue their dream of becoming a professional Counsellor.
The Bachelor of Counselling is a careful blend of theory and practical application. Theory is learnt through user-friendly learning materials that have been carefully designed to make your studies as accessible and conducive to learning as possible.
You can gain up to a full year's academic credit (and save up to $8,700.00 with RPL) with a Diploma qualification. And with Fee-Help you don't have to pay your subject fees upfront.
Here are some facts about the course:
Save up to $26,400.00

on your qualification.

Get started with NO MONEY DOWN using FEE-HELP.

Save up to $8,700.00 with RPL.

You will be supported by a large team of highly-qualified counselling professionals.

Study externally with individualised personal support.

Attend Residential Schools in Melbourne, Sydney and Brisbane to hone your practical skills and network with other students.
Earn-While-You-Learn With Australia's
Best Value-for-Money & Flexible
Bachelor of Psychological Science
Psychology is one of the most versatile undergraduate courses, leading to many different career opportunities. And now there's a truly flexible way to get your qualification – with internal or external study options. It means working while you study is a realistic alternative.
Cost of living pressures and lifestyle choices are evolving the way we learn and Australian Institute of Psychology (AIP) is paving the way through flexible, innovative learning models:
Save up to $35,800

on your qualification.

Get started with NO MONEY DOWN with FEE-HELP.

Earn while you learn with flexible external learning options.

Be supported by a large team of highly-qualified Psychology professionals.

Study internally or externally with individualised personal support.

Enjoy a flexible and supportive learning experience.

Benefit from less onerous course entry requirements.
AIP is a registered Higher Education Provider, delivering a three-year Bachelor of Psychological Science. The Bachelor of Psychological Science is accredited by the Australian Psychology Accreditation Council (APAC), the body that sets the standards of training for Psychology education in Australasia.
APAC accreditation requirements are uniform across all universities and providers in the country, meaning that Australian Institute of Psychology, whilst a private Higher Education Provider, is required to meet exactly the same high quality standards of training, education and support as any university provider in the country.

Intothediploma
Imagine Being Passionate About Your Work
And Assisting People Every Day Lead Better Lives
It's rare these days to hear people talk about their work with true passion. You hear so many stories of people working to pay the bills; putting up with imperfect situations; and compromising on their true desires.
That's why it's always so refreshing to hear regular stories from graduates living their dream to be a Counsellor. They're always so full of energy, enthusiasm and passion. There's no doubt that counselling is one of the most personally rewarding and enriching professions.
Just imagine someone comes to you for assistance. They're emotionally paralysed by events in their life. They can't even see a future for themselves. They can only focus on their pain and grief. The despair is so acute it pervades their entire life. Their relationship is breaking down and heading towards a divorce. They can't focus on work and are getting in trouble with their boss. They feel they should be able to handle their problems alone, but know they can't. It makes them feel helpless, worthless. Their self-esteem has never been lower. They're caught in a cycle of destruction and pain.
Now imagine you have the knowledge and skills to help this person overcome their challenges. You assist to relieve their intense emotional pain. You give them hope for the future. You assist to rebuild their self-esteem and lead a satisfying, empowered life.
As a Counsellor you can experience these personal victories every day. And it's truly enriching. There is nothing more fulfilling than helping another person overcome seemingly impossible obstacles.
Learn more here:
www.aipc.net.au/lz

Intomhss
Australia is suffering a Mental Health Crisis
Our suicide rate is now TWICE our road toll. Many suicides could possibly be averted, if only the people close to the victim were able to identify the early signs and appropriately intervene.
RIGHT NOW someone you care about – a family member, friend, or colleague – may be suffering in silence, and you don't know.
With the right training, you can help that family member, friend or colleague.
Save $100
when you book your seat in an upcoming MHSS Workshop.
Upcoming workshops in April and May:
Ferny Grove (Brisbane), QLD: 27 & 28 April
Gold Coast, QLD: 4 & 5 May
Narre Warren, VIC: 9 & 10 May
Launceston, TAS: 9 & 10 May
Coffs Harbour, NSW: 15 & 16 May
East Doncaster, VIC: 18 & 25 May
Gold Coast, QLD: 18 & 19 May
Balnarring, VIC: 19 & 26 May
Canning Vale, WA: 23 & 24 May
Launceston, TAS: 23 & 24 May
Brisbane (CBD), QLD: 25 & 26 May
Your registration includes the 2-day facilitated workshop; a hardcopy of the MHSS Student Workbook; and access to an online dashboard where you can obtain your certificate, watch role-play videos, and much more.
Once you complete the MHSS Core program you can undertake the MHSS Specialty Programs:
PS Members of the ACA can accrue 28 OPD points by attending the MHSS Workshop.

Intonews
New AIPC Online Article Library
The AIPC Online Article Library (www.aipc.net.au/articles) has recently received a facelift – resulting in much improved layouts, functionality and navigation.
One of the key improvements has been the inclusion of five major article categories (case studies, communication, counselling theory & practice, mental health issues and life coping skills), each with specific sub-categories to facilitate navigation.
We also vastly improved our search mechanism. You can now search for articles based on keywords in just a few seconds. The library currently has over 200 articles, and is your fresh source of content in counselling, psychology, life coping skills and mental health.

Intocounselling
Helping Families Enhance Resilience (Part 3 of 3)
In this 3-article series we explore how you (as a person providing social support) can help families deal with transition by developing effective resilience skills.
In the previous edition we reviewed how encouraging effective parenting play a vital role in helping families progress.
This article explores how creating supportive contexts is especially important to a resilient family during troubled times.
Creating supportive contexts
While we have been advocating strategies which consolidate struggling families' security and shore up members' sense of belonging and self-esteem, there is another level. Remember Maslow's hierarchy of needs (1968)? Maslow noted that, once people met relatively basic needs, they involved themselves in meeting higher needs: ones that Maslow referred to as needs for self-actualisation. Flourishing families do this naturally. In such families, happy experiences are abundant, and they tend to spring from a home ambiance which not only protects and strengthens, but also nurtures and encourages its members.
Such an environment is especially important to a resilient family during troubled times. They develop and maintain it through celebrations and fun, allowing for private time and space, creating family time and enhanced relationships, learning to negotiate and compromise, practicing kindness, and attending to the need for meaning and purpose. Before we embark on those discussions, however, there is one standout point for you as support person: the issue of physical safety.
Ensuring safety, first and foremost: If you are supporting a family which appears to have been exposed to or victimised by domestic violence, none of the rest of the points below is relevant until you help the family get to safety. Remembering that one in three Australian women has experienced violence in her lifetime and that one in five has experienced violence from a current or previous partner (Australian Bureau of Statistics, 2006), we are talking about a tragically common event. If you review risk factors and warning signs of violence, are told that someone has experienced violence, or you even just suspect it, your first duty is to get that family to a place of physical safety. You may also be instrumental in helping a woman report the incident to police, or helping her obtain a restraining or protection order (issued by the police). Even if one is issued, however, it may not take effect for some time, during which time the family (usually the woman and her children) need somewhere safe to stay. You need to be vigilant on their behalf, because not all communities enforce protection orders. Safety is your first mission in creating a more positive environment.
Organising private time, private space: Transitions such as death, divorce, illness, remarriage, or coping with violence are big, life-defining events. They evoke considerable need to re-think who we are, and how we do life. They are also stressful. One way to deal with stressors is by having private space and time to contemplate, re-group, or just be with ourselves. Resilient families are ones who not only respect this truth; they also understand the paradox that, when family members (spouses as well as children) are given the option to withdraw for a period, experiencing rich intrapersonal time, they are far more likely to want to opt back into the family unit and enjoy contributing to it.
Some family changes make members particularly vulnerable to losing out on private time or space. The most obvious example is when a stepfamily (either heterosexual or gay/lesbian) forms, bringing children from previous unions with it. In this case, the same house may now contain many more people than before. "My bedroom" may need to become "our bedroom". Less obviously, a parent, newly-single due to divorce or possibly family violence, may need to move to a less spacious home for financial considerations, necessitating the sharing of space between children that formerly had their own rooms. In a family where a member suddenly becomes disabled or ill, their medical or health needs may mean that someone gives up a space so that new medical equipment (such as a hospital bed) can be accommodated. Yet despite these structural family changes, the need for privacy goes on. What, as a support person, can you do?
Simply helping parents understand the need is the first step. Then you may help to create, in conjunction with family members, a number of ways for individuals to get space sometimes. Members of a couple can (should!) have some separate activities which give them time and space away from one another. A burning-out caregiver may want nothing more than a quiet walk alone, with no demands on her, for an hour, so she needs respite care. Children who must share rooms can still create rules (enforced) to respect one another's belongings. There might even be ways to let one of the room occupants have private time in the room at times, with the other agreeing to stay out for a period. Ditto the use of communal space. If there is, for example, more than one lounge, members may agree to let an individual have the sole use of one space for an hour or two while the rest of the family piles into the other communal space for a movie or a game.
The essential point here is that flourishing families choose to support one another and to be together. They can make that choice more freely if they have been able to have some time/space apart to cater for their needs for aloneness (which is a pre-requisite for self-actualisation). Private time energises family members – and thus, the whole family – and gives people a deeper capacity for fun and genuine celebration when they do come together.
Celebrating and having fun: It's been confirmed. Upon realising that all work and no play had made him into a dull boy, Jack found a therapist who suggested that he lighten up a little: that he find some ways to celebrate life and have fun. The families you are supporting may not need to go to therapy. You could whisper into their collective ear that playfulness, creativity, and spontaneity will bring a sense of aliveness and richness that greatly aids coping. You might even be able to persuade the family that it is the child members who, because they aren't in the throes of managing a transition in the same way that the adults are, might be able to take on the responsibility of creating that sense of fun.
They could, for example, put up jokes around the house in unlikely places, plan an evening meal where everyone dresses up and talks like someone else while they are eating, or simply have an evening roasting marshmallows and then sleeping together by the fireplace. The kids could head a committee to come up with wacky ideas which would then be approved by the adults. Especially in new remarried families, this would be a way for children to begin bonding with their stepsiblings through their cooperation on "Project Fun". Definitely, encouraging humour will go a long way to move past current stresses and challenges and foster relatedness.
Celebratory occasions can be put together in much the same way. Handmade certificates, medals, or other honouring items can mark a member's achievement in a special in some way for an evening. Similarly, a round of appreciative affirmations by others at dinner for some job well done teaches that life can be enjoyable and positive, even while there are challenges happening. The capacity of children to grow into flexible, adaptable, joyful individuals is greatly enhanced by this sometimes unspoken stance that, "Yes, Kenny has been diagnosed with cancer, but right at this moment we can all enjoy some family fun" or "Yes, Daddy's not back from the mines, but we can still have this time to honour you winning the Spelling Bee now, and we can celebrate again when Dad comes back."
There is scope for family members to enlarge into the grandest possible vision of their lives that they can hold when they can manage the "both/and": that is, the ability to acknowledge an unpleasant reality on the one hand, and not let it keep them from experiencing more in-the-moment joy on the other. Holding the "both/and" may even be a requirement for achieving self-actualisation, because it frees someone to experience all of who they are (with all the inherent contradictions) in any given moment.
If, as support person, you see that a parent has missed or is about to miss an opportunity for honouring a family member or celebrating an important milestone, you can gently remind the parent about the importance of these with offers such as, "That's great that Allen was voted the soccer team's most valuable player. Would you like me to meet with him to help figure out how we could honour that in the family?" Similarly, you can help coach kids on how to help absent or non-custodial parents realise the importance of what they have just achieved, so that those parents can respond with greater emotional presence. The ability of families to do this supports their broader skills of enhancing relationships.
Enhancing relationships: Resilient families know that to be a highly functional whole, the parts must rub along nicely together. At times of transition, relationships tend to have a lower priority, as the family focus turns to dealing with the change. Beyond that, sometimes the relational changes are the transition. Thus for the members remaining in the household after, say, death, divorce, or a parent going away to work, it is particularly important for there to be one-on-one interactions between all of the members. You can figure on double the importance for biological parents with their own children when a stepfamily forms. Also necessary in this or any situation where there are two parents is couple time, as the couple is the basis for the other relationships. Even if all that can be managed is 15 minutes of quality time per day, it makes a huge difference to the relationship in question if the two members give one another their undivided attention, full listening capability, and a non-judgmental attitude towards what they may hear.
A crucial aspect of coming together for remarried families is to take pressure off the new relationships by limiting expectations from day one. In terms of members of the combined family coming together, it is essential that both the biological and the stepparent appreciate that it is a long and winding road to fabulous blended relationships, and there is little initial return on the investment of energy and time. Knowing this, however, can help stepparents from losing control and issuing the desperate, dead-end ultimatum, "It's either me or them!"
In your role of support person, you may need to be patient in educating your supported family about how individuals must nurture the family relationships if they wish for the family context (formed by the relationships) to nurture them. Family members will be grateful for your firm insistence on exclusion of television and phones from the quality time. You may even be able to provide, for example, a baby-sitting or caregiving service on occasion in order to allow, say, a single parent to get away for an hour or two of one-on-one time with a child who might be feeling somewhat neglected. However the family does it, such efforts pay big dividends towards helping to create supportive family time.
Creating time for family: Resilient families understand the importance of creating a sense of "we-ness", a mutuality of concern which helps to ground and strengthen individuals while nurturing their growth and development. Thus, such families take extra care to schedule in family time. This, though difficult to find in the modern world, is nevertheless invaluable to help members experience their roots and learn the larger system dynamic of which they are a part. We mentioned that resilient families tend to have clear authority structures; the creation of family time may be one instance in which members – especially internet-addicted children and teens – are given to understand that non-participation in the family time is mostly not an option (there may be some exceptions to this for adolescents, who need to individuate). Whether it is for a weekly movie, game, meal out, or just hanging out, all members need to understand that every single contribution is vital to creating a sense of belonging among the members, a sense that the family unit holds them in good times and bad.
Blended families can especially benefit from creating family time together, as in doing this they are creating the family! It is important for them to sometimes just experience "real life" together, as opposed to the parents feeling like every outing between the sets of children coming together needs to be an expensive theme park day or other "tourist mega-attraction" (Kemp et al, 2012).
As a supporter of a particular family, you may know about their habits, preferences, and obligations. You therefore may be in a position to kickstart their process of option-generation for family activities.
Learning compromise and negotiation: What are the processes for decision-making in the family that you are supporting? Is there one person making the decisions for everyone? Does that person consult first, or just decide? Resilient families can roll with the punches, achieving better interactions generally, because they understand that one of the hallmarks of a flourishing family is that all participate, at least to some degree, in major decisions and event planning.
That is, the parents of a household may still make the ultimate decision about where the family, say, goes for holiday, but all of the members may be allowed to give their input as to what they would prefer, with an attempt made to find a solution which contains elements of all the preferences. Child-members of a resilient family can become comfortable with the give-and-take of negotiation, knowing that whether they win or lose a particular case, they are winners because they have participated in a process which gives them a voice and values their perspective as having validity. They become empowered individuals, seeing most situations as negotiable.
Learning to negotiate and compromise can enhance the capacity of all family members to be direct and assertive in their communications. There is no more need for covert agendas, as family members build enough trust in one another and in their capacity for frank discussion that they can meet their needs in an atmosphere of basic fairness and respect. Empowering and growth-engendering, such a context for family life can do much to alleviate the sense of victimisation and powerlessness that sometimes accompanies major change.
Particularly in the case of a family coping with sudden illness or injury, there may be much more to do, and much less person-resource with which to do it. Pre-teens and teens may not agree that their normal life activities should be foregone as a result. Blended families have major negotiations and compromises to make, as do new lone-parent families. As support person, you may be able to model appropriate framing of issues such that all points of view are able to be heard. Your skill with helping people bring forward issues of concern and demonstrating how to generate multiple options may go a long way towards moving a struggling family onwards towards re-establishing a sense of "normal".
Practicing kindness: Families that meet the challenges of change with resilience are often notable by their willingness to create a supportive environment through spontaneous acts of kindness towards one another – even anonymously. Remember the injunction from the eighties to "Practice random acts of kindness and senseless acts of beauty"? What if a family were to create an atmosphere so caring and considerate that people regularly took out the trash, brought other members a cup of tea or breakfast in bed, or secretly put someone's favourite chocolates on their pillow at night – all without being asked? Such actions always contribute to resilience, but they particularly help families to flourish in the wake of a severe crisis or transition.
For example, right after a divorce, a newly single mother may feel particularly unattractive and possibly rejected. The children may be feeling insecure in their household, now missing a member. By emphasising the happiness that a benefactor may derive from doing an act of kindness, you may be able to help members move past their own grief or sense of loss to a sense of mastery, power, and satisfaction. Performance of kindness need not cost money, nor does it need to be unreasonably time-consuming. A children's drawing with "I love you" on it, a happy face and love note in a lunch pail, or a volunteered run with the vacuum cleaner all say the same thing: "you matter". They say it all the more strongly when the hard edge of change is cutting the family, as in the case of illness, death, or violence.
In a new remarried family, you can expect there to be less motivation for such acts, but kindness can be "downsized" accordingly. That is, a child may not feel drawn to writing "I love you" on a picture for a stepparent, but they might be willing to draw the picture. Appropriate gestures to stepsiblings may be on the order of a note saying, "Thank you for ____; I really appreciated that." Slowly, bridges of caring and kindness can be built. This is an easier task if people are able to get some clarity about their life meaning and purpose.
Finding meaning and purpose: We noted among the characteristics of resilience the importance of a strong sense of meaning and purpose, which tends to leave space for the transcendent. Mostly, that sense of meaning and purpose is derived from a connection with something that is larger than ourselves. It may be a cause, a belief in a supreme being, or simply a deep sense of the perfect organisation and symmetry of the universe. Benson (1996) has shown how connecting with transcendent experiences helps us to counter the physical and mental symptoms of stress, and work by Jones (1995) has demonstrated how a sense of meaning and purpose is a consummately important contributor to psychological health. Both studies and objective observations of healing from medical procedures have supported the notion that engaging the stillness activities such as contemplation, meditation, or prayer, ushers in the transcendent clarity about purpose which generates higher levels of functioning, and ushers in a sense of wellbeing and optimism (Miller, 1999). With meaning and purpose, we have hope.
Resilient families tend to have a strong sense of purpose; it colours their interactions with one another and likewise, their capacity for making meaning from the experiences with which life presents them. (Framework adapted from Becvar, 2007) Thus, the same-sex couple family, taunted and ridiculed for their sexual orientation, makes meaning of the exclusion by the wider society to set up a sense of "family" as they would prefer to have it, rather than be dictated to by biological givens. The resilient family facing terminal illness may use the time to draw close to one another. The single father, freshly widowed, vows to use his newfound bachelorhood to deepen his capacity for emotional self-reliance.
One of the caveats of social supporting is that we as helpers not make meaning for our supported people; "clients" and those we support need to be free to come to their own understandings, in their own way, in their own time. But where your support may be invaluable is in holding space for that meaning-making after crisis or transition. Your capacity to sit compassionately with various individuals from a family who has lost a member will be much appreciated.
Your willingness to be a sounding board for someone trying out new meanings in the wake of huge change is a gift of immeasurable value, one which may help a member of a family, or indeed the whole family, to reclaim a life permeated with hope. At least, you will have helped the family set up a wonderful resource: a supportive environment to better deal with their challenges.
Families that flourish are ones that use solid communication and interpersonal skills, respect for one another, and good problem-solving and conflict management skills to create a warm, accepting climate: an environment for thriving which not only protects members, but also nurtures them and encourages their growth. While such families enjoy the quality time that they spend together, creating a collective sense of "we-ness", they are also responsive to and involved in the larger society of which they are part. In fact, their orientation is often larger still, including a sense of meaning and purpose that incorporates acknowledgement of or belief in the spiritual realm.
Support people who would assist change-challenged families to get back to a high level of functionality have scope for intervening at multiple levels. The can improve members' self-esteem, enhance parenting skills, and assist the family in creating a supportive context for thriving. The way that a support person may most efficaciously do that varies according to the situation of the family in question. Newly remarried families trying to blend have very different needs than, say, families who have just begun to deal with a members' serious disability or a parent's absence for work. In all cases, however, your sensitivity as support person, your respect for the family's uniqueness and knowledge of its own needs, and your willingness to be a compassionate (but disidentified) helper will go a long way towards aiding them in navigating through the rough seas of change to the calmer waters that follow it.
This article was adapted from
the Mental Health Social Support (MHSS) Specialty Program "Supporting Challenged Families". Learn more:
www.mhss.net.au
.

Intobookstore
The Institute has a list of recommended textbooks and DVDs that can add great value to your learning journey - and the good news is that you can purchase them very easily. The AIPC bookstore will give you discounted prices, an easy ordering method and quality guarantee!
This fortnight's feature is...
Name: Issues and Ethics in the Helping Professions, 8th edition
Authors: Corey, Corey and Callanan
AIPC Price: $108.85 (RRP $129.95)
Up-to-date and comprehensive, the authors provide readers with the basis for discovering their own guidelines within the broad limits of professional codes of ethics and divergent theoretical positions.

Intoarticles
A Brief Introduction to Dissociation
There are few constructs in psychology that are as misunderstood as those relating to dissociation. There are times when many of us have experienced the sensation of being away from ourselves – so engaged in a book or movie that we lose track of time, or driving somewhere and having no memory of the journey.
This is a very basic understanding of the concept however does explain the basic element of removal from self that underlies an awareness of dissociation. In a therapeutic sense, dissociation is a common defence or reaction to a traumatic situation (Steinberg, 2008). It is a natural bodily response to life threatening situations or trauma.
If not the most important feature of professional counselling, "respect for the client" is definitely high up on the priority list. Geldard and Geldard (2005) explain that regardless of who the client is, and regardless of their behaviour, the client has come to the counsellor for assistance and deserves to be treated as a person of worth and value.
Many counsellors believe that there is good in each of us, and for the potential of that to surface, individuals need to feel appreciated and valued. Counsellors therefore have a responsibility to assist clients to feel good about themselves, and to increase the client's sense of self-worth.

Intodevelopment
Mental Health Academy – First to Knowledge in Mental Health
Get UNLIMITED access to over 50 Hours ($3,160.00 value) of personal & professional development video workshops, and over 80 specialist courses, for just $39/month or $349/year.
We want you to experience unlimited, unrestricted access to the largest repository of personal and professional development programs available anywhere in the country.
When you join our new Premium Level membership, you'll get all-inclusive access to over 40 video workshops (presented by some of the world's leading mental health experts) valued at $3,160.00.
You'll also get access to over 80 professionally-developed courses exploring a huge range of topics, including counselling interventions, communications skills, conflict, child development, mental health disorders, stress and trauma, relationships, ethics, reflective practice, plus much more.
All courses and videos have been specially developed by psychologist and counsellor educators and are conveniently accessible online, 24/7. They're filled with content that'll help you understand your own life, and how to improve on your current condition.
Benefits of becoming a premium member:
Unlimited access to over 80 specialist courses

Unlimited access to over 40 videos ($3,160.00 value)

Videos presented by international experts

New programs released every month

Extremely relevant topics

Online, 24/7 access

Counsellors: Over 150 hours of ACA-approved OPD

Psychologists: Over 150 'active' CPD Hours
Recently released and upcoming programs:
Narcissism: The Basics

Treating Narcissism In and Around Your Clients

Case Studies in Narcissism

Fostering Resilience in Clients

Principles of Psychosynthesis (just released)

Working with Subpersonalities (just released)

Play Therapy: Basics for Beginning Students (just released)

Understanding Will (coming soon)

Working with Will in the Therapy Room (coming soon)

Overview of Principal Personality Tests (coming soon)

Understanding the MBTI (Myers-Briggs Type Inventory) (coming soon)

The Chakra Model of Development (coming soon)

Keegan's Developmental Sequence (coming soon)

Understanding and Recognising Shadow in the Therapy Room (coming soon)

Decoding transference (coming soon)

Basic Stress Management (coming soon)

Brief Counselling: The Basic Skills (coming soon)

Coaching and Microcounselling (coming soon)

Counselling Children: Brief Strategies (coming soon)

Group Microskills: Encountering Diversity (coming soon)

Neuroscience: The Cutting Edge of Counselling's Future (coming soon)

Intoconnection
Have you visited the Counselling Connection Blog yet? There are over 600 interesting posts including case studies, profiles, success stories, videos and much more. Make sure you too get connected (and thank you for those who have already submitted comments and suggestions).
Career Challenge Series, Part 2
One of the most common questions I have as a Career Coach and as and LCI workshop facilitator is, 'How do I go about finding my ideal career?'
In this special post series we will sequentially cover each of these steps in more detail. In this post we cover step 2: figure out what you want.

Intotwitter
Note that you need a Twitter profile to follow a list. If you do not have one yet, visit https://twitter.com to create a free profile today!

Intoquotes
"The probability that we may fail in the struggle ought not to deter us from the support of a cause we believe to be just."

Intoseminars
Many students of the Diploma of Counselling attend seminars to complete the practical requirements of their course. Seminars provide an ideal opportunity to network with other students and liaise with qualified counselling professionals in conjunction with completing compulsory coursework.
Not sure if you need to attend Seminars?
Click here
for information on Practical Assessments.
Communication Skills I - 15/06
Communication Skills II - 18/05
The Counselling Process - 27-28/04, 29-30/06
Counselling Therapies I - 22-23/06
Case Management - 25-26/05
Advanced Counselling Techniques - 16/06
The Counselling Process - 27-28/04, 29-30/06
Communication Skills I - 15/06
Communication Skills II - 18/05
Counselling Therapies I - 22-23/06
Legal & Ethical Frameworks - 02/06
Case Management - 25-26/05
Communication Skills I - 25/05
Communication Skills II - 26/05
The Counselling Process - 29-30/06
Counselling Therapies II - 18-19/05
Case Management - 15-16/06
The Counselling Process - 29-30/06
Communication Skills I - 25/05
Communication Skills II - 26/05
Counselling Therapies II - 18-19/05
Case Management - 15-16/06
Communication Skills I - 27/04, 18/05, 29/06
Communication Skills II - 28/04, 19/05, 30/06
The Counselling Process - 25-26/05, 21-22/06
Counselling Therapies I - 04-05/05, 22-23/06
Counselling Therapies II - 18-19/05, 08-09/06
Case Management - 15-16/06
Advanced Counselling Techniques - 02/06
Counselling Applications - 12/05
The Counselling Process - 25-26/05, 21-22/06
Communication Skills I - 27/04, 18/05, 29/06
Communication Skills II - 28/04, 19/05, 30/06
Counselling Therapies I - 04-05/05, 22-23/06
Counselling Therapies II - 18-19/05, 08-09/06
Legal & Ethical Frameworks - 11/05
Case Management - 15-16/06
Communication Skills I - 11/05
Communication Skills II - 01/06
The Counselling Process - 29-30-06
Case Management - 15-16/06
Counselling Applications - 20/05
The Counselling Process - 29-30-06
Communication Skills I - 11/05
Communication Skills II - 01/06
Counselling Applications - 20/05
Communication Skills I - 29/06
Communication Skills II - 30/06
The Counselling Process - 01-02/06
Counselling Therapies I - 15-16/06
Counselling Therapies II - 18-19/05
Case Management - 25-26/05
Advanced Counselling Techniques - 23/06
The Counselling Process - 01-02/06
Communication Skills I - 29/06
Communication Skills II - 30/06
Counselling Therapies I - 15-16/06
Counselling Therapies II - 18-19/05
Case Management - 25-26/05
Communication Skills I - 18/05
Communication Skills II - 22/06
The Counselling Process - 26-27/04
Counselling Therapies II - 24-25/05
The Counselling Process - 26-27/04
Communication Skills I - 18/05
Communication Skills II - 22/06
Counselling Therapies II - 24-25/05
Legal & Ethical Frameworks - 14/06
Communication Skills I - 20/05, 22/06
Communication Skills II - 26/04, 21/05, 29/06
The Counselling Process - 29-30/04, 17-18/05, 20-21/06
Counselling Therapies I - 10-11/05, 19-20/06
Counselling Therapies II - 24-25/06
Case Management - 03-04/05
The Counselling Process - 29-30/04, 17-18/05, 20-21/06
Communication Skills I - 20/05, 22/06
Communication Skills II - 26/04, 21/05, 29/06
Counselling Therapies I - 10-11/05, 19-20/06
Counselling Therapies II - 24-25/06
Case Management - 03-04/05
Communication Skills I - 05/05
Communication Skills II - 02/06
The Counselling Process - 29-30/06
Counselling Therapies I - 29-30/06
Case Management - 15-16/06
Counselling Applications - 19/05
The Counselling Process - 29-30/06
Communication Skills I - 05/05
Communication Skills II - 02/06
Counselling Therapies I - 29-30/06
Case Management - 15-16/06
Communication Skills I - 25/05, 22/06
Communication Skills II - 26/05, 23/06
The Counselling Process - 11-12/05, 15-16/06
Counselling Therapies I - 08-09/06
Counselling Therapies II - 04-05/05
Case Management - 18-19/05
The Counselling Process - 11-12/05, 15-16/06
Communication Skills I - 25/05, 22/06
Communication Skills II - 26/05, 23/06
Counselling Therapies I - 08-09/06
Counselling Therapies II - 04-05/05
Legal & Ethical Frameworks - 01/06
Case Management - 18-19/05
Important Note: Advertising of the dates above does not guarantee availability of places in the seminar. Please check availability with the respective Student Support Centre.