In this Issue
Contact us
Publications
Editor: Sandra Poletto
Email: ezine@aipc.net.au
Website: www.aipc.net.au
AIPC appreciates your feedback. Please email ezine@aipc.net.au with any comments, suggestions or editorial input for future editions of Institute Inbrief.
Support Centres
Brisbane 1800 353 643
Sydney 1800 677 697
Melbourne 1800 622 489
Adelaide 1800 246 324
Sunshine Coast 1800 359 565
Port Macquarie 1800 625 329

Singapore 800 1301 333
New Zealand 0011 64 9919 4500
Join us…
If you are not already on the mailing list for Institute Inbrief, please subscribe here.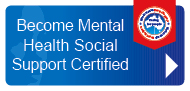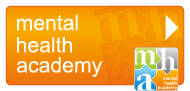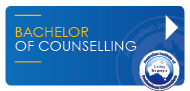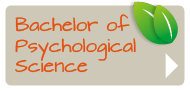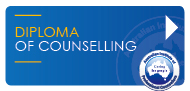 No part of this publication may be reproduced without permission. Opinions of contributors and advertisers are not necessarily those of the publisher. The publisher makes no representation or warranty that information contained in articles or advertisements is accurate, nor accepts liability or responsibility for any action arising out of information contained in this e-newsletter.
Copyright: 2012 Australian Institute of Professional Counsellors

Hello!
Welcome to Edition

171

of Institute Inbrief.
This edition's featured article is a case study where the counsellor uses Equine-Assisted Therapy (EAT) to assist Melody, a 45 year old professional woman who is divorced with no children, to regain confidence and trust and identify goals for the future.
Bachelor of Counselling and Psychological Science – Limited Places

MHSS Workshops

Previously Published Articles

Graduate story

Counselling dilemma

Blog and Twitter updates

Upcoming seminar dates
If you would like to access daily articles & resources, and interact with over 5300 peers, join our Facebook community today: www.facebook.com/counsellors. It is a great way to stay in touch and share your interest and knowledge in counselling.

Intobachelor
Bachelor of Counselling and Bachelor of Psychological Science
Limited Places for the Semester 1, 2013 Intake – Enrol Now
Just last week we opened up enrolments into the Bachelor of Counselling and Bachelor of Psychological Science, and already many of the available places have been filled.
But there are still places remaining.
Our unique learning model means you can earn-while-you-learn, so you don't have to give up work to fit in your studies.
Get started with NO MONEY DOWN with government Fee-Help.

Study externally from anywhere in Australia, even overseas.

Residential Schools in Melbourne*, Sydney* and Brisbane.

[Psych] Save up to $40,000 on your qualification.

[Couns] Save up to $26,400 on your qualification.

Start with just 1 subject.

Online learning portal with access to all study materials, readings and video lectures.

[Psych] Accredited by the Australian Psychology Accreditation Council (APAC).

No minimum HSC or OP results required to gain entry.

Learn in a friendly, small group environment.
If you're interested in pursuing a rewarding career in Counselling or Psychology, please submit your obligation free expression of interest.
We expect to hit capacity enrolments for Semester 1 2013 very soon. So if you're thinking about a career in psychology or counselling, please act now.
*Bachelor of Psychological Science - Residential Schools in Melbourne and Sydney are available for CORE subjects only.

Intothediploma
Diploma of Counselling - the HIGHEST standard of any accredited
Diploma in counselling available in Australia today!
AIPC's Diploma of Counselling is a qualification that's extremely well regarded in counselling circles across the country. Our graduates are highly sought after and earn the respect of their peers for their skills and problem solving abilities.
The Diploma is a Nationally Recognised Training Program under the Australian Qualifications Framework (the standards which all accredited qualifications are required to comply with). Upon graduation you'll be qualified to immediately register with Australia's leading member Association (Australian Counselling Association) as a registered and qualified counsellor.
The 18 Workbook course has been painstakingly developed and refined over 19 years in close consultation with industry leading professionals and employers of counsellors. Together with completing written workbooks, you also complete 11 practical days. This is where you'll demonstrate your skills and apply what you've learnt in 'real life' counselling scenarios. You'll find the experience extremely empowering and rewarding.
Of course, if you're studying externally and can't physically attend the practical days there are several alternate means to learn and apply these skills, including self-recording and web conferencing modes.

Intomhss
Australia is suffering a Mental Health Crisis
Our suicide rate is now TWICE our road toll. Many suicides could possibly be averted, if only the people close to the victim were able to identify the early signs and appropriately intervene.
RIGHT NOW someone you care about – a family member, friend, or colleague – may be suffering in silence, and you don't know.
With the right training, you can help that family member, friend or colleague.
Save $100
when you book your seat in an upcoming MHSS Workshop:
Your registration includes the 2-day facilitated workshop; a hardcopy of the MHSS Student Workbook; and access to an online dashboard where you can obtain your certificate, watch role-play videos, and much more.
Once you complete the MHSS Core program you can undertake the MHSS Specialty Programs:
PS Members of the ACA can accrue 28 OPD points by attending the MHSS Workshop.

Intocounselling
A Case Using Equine-Assisted Therapy
Melody is a 45 year old professional woman who is divorced with no children. Over the last 2 years since her divorce she had been experiencing low levels of confidence along with feelings of dissatisfaction and lack of direction in her career and personal life. She also reports losing trust in others and has begun to avoid social activities. While working with Melody, the Professional Therapist, referred to as 'T', uses Equine-Assisted Therapy (EAT) to assist Melody with regaining confidence and trust and identifying goals for the future.
EAT is an emerging field in which horses are used as a tool for personal growth and learning. Clients learn about themselves and how they relate to others by participating in interactive sessions with horses. These activities are undertaken primarily on the ground as EAT involves little or no riding. At the end of the session the client is invited to reflect on their experience through discussion with a therapist and via journaling. The therapist assists with identifying themes and patterns in line with the client's therapeutic goals.
Horses are regarded as members of the therapy team, facilitating awareness of unfinished business through the use of metaphor and increased self-efficacy. Research has shown that EAT clients experience significant amounts of therapeutic change, especially in the areas of assertiveness, creative thinking and problem-solving, leadership, teamwork and confidence (Klontz, Bivens, Leinart, & Klontz, 2007).
Horses are social animals that live by herd rules. Effective communication and cooperation is important within the herd because each member relies on other members for safety and survival. Therapy horses will hold a client accountable for their feelings and behaviour in response to the horse during each session. When creating a positive interaction with a horse, a client must pay attention to their nonverbal communication, and the degree of awareness a client has will determine the success of the horse-human interaction. Studies have demonstrated that a positive interaction increases a client's ability to regulate cognitive, behavioural and emotional states, enabling transfer of these skills to other areas of life (McCormick & McCormick, 1997).
Session 1 - Overcoming Self-Doubt
At the initial session T suggested she and Melody stand in the arena and focus on entering a state of relaxation while they waited to see how the horses would respond to Melody's presence. As she relaxed Melody noticed Star, a large white Lippizaner mare, starting to inch closer to her from the other end of the arena. Slowly, as Melody and T waited quietly, Star came to stand within arm's reach of them.
T then asked Melody to see if she could find a way to connect with Star so she would consent to follow Melody around the yard without being physically led. T demonstrated this first, holding the lead rope loosely as Star walked beside her, stopping when T stopped. However when Melody stood beside Star and began to move forward, Star remained where she was.
T explained that horses tune into our true nature, or 'core self'. Because they are prey animals, they will notice instantly when something is out of balance. As such they are very sensitive to human emotions, and they are also experts at non-verbal communication. If a client shows incongruence, for example acting in a confident manner but inwardly doubting themselves, a horse will find their energy confusing and will not want to connect.
Keeping this in mind, Melody tried again, this time tuning deeply into how she was really feeling instead of listening to the chatter in her head. As she maintained this awareness, Star responded immediately, willingly agreeing to walk with Melody around the arena. Following this, T showed Melody how to ask Star to lift up her feet. Taking her attention down the length of Star's body and then lightly touching a hind leg, T silently focused on Star lifting her left rear hoof which she did. Melody repeated this, struggling at first but eventually being able to focus clearly enough that Star lifted all four feet for her in turn.
Afterwards T asked Melody about her experience of the session. Melody explained that she had noticed a running battle in her head, with thoughts like 'I won't be able to do that' and 'what if this doesn't work?' stopping her from connecting with Star initially. After she dropped these thoughts and focused beyond them, she was able to be 'in the moment' and stay present to what was actually happening. She realised the truth was she could do it and it did work. This was a huge boost to her confidence levels, and T asked Melody to reflect over the following week on any other areas of her life where her thoughts about herself may not be reflecting the truth.
Session 2 - Gaining Respect
The next session was conducted with Firefly, a small mare a little larger than a pony but the matriarch of the herd. Much larger horses defer to Firefly regardless of her size because she commands their respect.
T asked Melody to spend some time grooming Firefly in the centre of the arena. Firefly had a lead rope attached but it was not tied to anything. Melody's task was to ask Firefly to stand still while she finished grooming her. At first this was easy – Firefly was very content to stay while she had her coat brushed, her mane and tail combed, and her hooves cleaned out.
However halfway through this process, T began feeding the other horses and Melody found herself struggling to keep Firefly in the arena with her. "She's walking all over you" noted T, as Firefly kept wandering off towards the feeding area, at one point standing briefly on Melody's foot. Melody realised she would have to be firm and find the determination within herself to convince Firefly to stay until they were finished. At first Melody needed to use the lead rope to physically remind Firefly to stand still, but as Melody became more focused, she found she only needed to concentrate on what she wanted in order for Firefly to remain still.
At the end of the session, Melody decided to remove the halter and lead rope altogether to see if Firefly would walk with her in the same way Star had previously. Firefly responded immediately. When discussing the session afterwards, Melody reported that she had to work hard to keep Firefly's attention, and Firefly had literally walked over her (stepping on her foot). T explained that horses are only willing to accept leadership from us if we embody the traits of a good leader, such as respect, clear communication and confidence, a role Firefly herself performs within the herd.
Initially Melody struggled because she felt guilty that she was keeping Firefly from being fed with the other horses. This scattered Melody's focus and Firefly's attention wandered. However once Melody decided there would be plenty of food left for Firefly (in fact she also received an apple, her favourite treat) and that what they were doing was more important, Firefly responded to her.
Melody related this to her interactions with people in her workplace whom she felt did not listen to her. She was able to see that if she was firmer and more determined with her communication she might gain the respect she was seeking. T praised Melody for being able to gain Firefly's respect and suggested that she draw on this experience the next time she was in the workplace.
Session 3 - Becoming Empowered
Whiskey was the next equine therapist to work with Melody. Whiskey is a powerful member of the herd and knows how to use his strength wisely. In order to learn from him in this area, Melody needed to match her energy levels to his, which she found difficult. Melody had experienced a loss of motivation and drive over the last two years and she no longer felt in control of her life. This resulted in low energy levels and she described feeling almost invisible at times. T felt this large confident horse would have something to teach her in this area.
T suggested Melody ask Whiskey to walk with her as Star and Firefly had done previously, which he did. Then T suggested Melody engage further with Whiskey and ask him to trot beside her. T demonstrated this by jogging around the arena with Whiskey trotting alongside her. However as Melody took over, Whiskey refused to do anything but wander slowly behind her. She tried a number of times but Whiskey continued to trail behind.
T asked Melody if Whiskey's behaviour brought anything to mind for her. Melody realised that it represented the pace at which she had been moving through her life, using little energy and feeling as though she was not getting anywhere. She felt that Whiskey was demonstrating this for her to see. She also believed she did not have access to the higher level of energy she would require to get Whiskey moving faster.
T sensed that while the session had provided Melody with a level of insight, it was still unfinished. She asked if Melody would try once again to get Whiskey moving but this time to focus only on going a few steps. Breaking the original goal down into a smaller one allowed Melody to feel less overwhelmed. This time as she began to run, Whiskey finally trotted beside her for a few steps. Exhausted but with new understanding, Melody and T both agreed that the session was complete. Melody was now aware of what she needed to work on in order to start feeling in control of her life again.
Session 4 - Regaining Trust
Melody's final session was with Treasure. As a foal, Treasure had been abandoned and had to fend for herself for several months before she was rescued. T wondered if this correlated with Melody's experience of her recent divorce and her subsequent loss of trust in herself and others.
Melody discovered that asking Treasure to stand still while being groomed or to walk beside her was not as easy as it had been with Firefly.
Treasure has learned to prioritise her own well-being and has a high degree of self-reliance. To gain Treasure's cooperation, Melody realised she would have to learn to value herself more. Melody explained to T that she was used to being nice to everyone, often at her own expense, because she was worried that if she did not do this she would be perceived as selfish or aggressive.
T suggested that Treasure represented the part of Melody that 'spits and bites' and that it was important to accept this part of herself along with her more palatable side. Melody agreed that accepting her own imperfections would allow her to tolerate the shortcomings of others as well, and she acknowledged that her wellbeing was ultimately her own responsibility.
Through Treasure, Melody learned that asking firmly and respectfully for her own needs to be met was more effective than the apologetic approach she had been taking in both her personal and professional interactions. When Melody was able to respect her own needs, Treasure responded willingly to her requests. Melody told T she now recognised that it was her trust in her own judgment, rather than trust in others, which had been missing.
In summary, Melody's EAT sessions focused on a number of issues:
Regaining trust in others by learning to trust herself and her own judgment,

Recognising the need to increase the level of energy she was putting into her life in order to regain her motivation and begin to feel in control of her life once more,

Learning how to gain the respect of others through the use of clear communication, confidence and determination and,

Learning to believe in herself by challenging the self-talk and unhelpful beliefs which often stopped her from seeing what she was truly capable of.
EAT helped Melody recognise and resolve these areas during four weekly sessions with the horses. Due to the experiential nature of the treatment, Melody was able to see very quickly what was happening in her life that wasn't working for her, and how she was contributing to it. Her interactive experiences with the horses gave her new reference points to draw on in other areas of her life, and gave her a broader range of responses to choose from in situations which would normally cause her to withdraw into self-doubt and depression.
Melody stated that people in her workplace had begun to notice positive changes in her during the four weeks she attended sessions, such as making greater contributions during meetings and discussions. Melody was happy she was being noticed at all as she had previously stated she was feeling invisible. She reported being a little sceptical when she first began the EAT sessions but quickly saw how effective the approach was and the increased insight it gave her in a short period of time. Now whenever she felt reluctant to give her opinion or began to feel resentful about being overlooked by others, she found she only had to picture Star, Firefly, Whiskey or Treasure to feel her confidence rise and to regain a sense of control.
At the end of the four sessions Melody reported she was having more input at work and engaging with people socially again. She recognised how much control she had over the way she experienced the world and she was especially grateful for Treasure's lesson about not always needing to be 'nice' and put the needs of others ahead of her own.
EAT allowed Melody to experience life differently than she had even before her divorce. Self-respect was now an important value for her and the insight she gained from her experience with the horses gave her the courage to change the habits of lifetime.
Leanne Chapman graduated with a Bachelor Degree in Psychology and a Postgraduate Diploma of Professional Psychology. She also holds a Diploma of Life Coaching. She worked as a registered psychologist for 15 years before making the decision to combine creative expression with personal growth. She then set about completing training in the expressive therapies field, including Art Therapy and Equine-Assisted Therapy.
Leanne has written articles on creativity for numerous magazines and facilitated several courses at the Relaxation Centre of Queensland based on Julia Cameron's bestselling book 'The Artists' Way'. Through her own healing journey, she has discovered creative processes which she now shares through individual sessions, group work, and online classes.
Klontz, B.T., Bivens, A., Leinart, D. & Klontz, T. (2007). The effectiveness of equine-assisted experiential therapy: Results of an open clinical trial. Society and Animals, 15 (2007), 257-267.
McCormick, A. & McCormick, M. (1997). Horse Sense and the Human Heart: What Horses Can Teach Us About Trust, Bonding, Creativity and Spirituality. Deerfield Beach, Florida: Health Communications, Inc.

Intostories
I started the Diploma of Counselling not long after the birth of my second child. I have always been interested in Counselling and the AIPC Diploma seemed right for me. Being able to study via correspondence was perfect for me whilst raising my two young children. I remember opening my first workbook and thinking "there is no way that I'll ever finish this book!"
However the more I studied the more I enjoyed it, and along the way I have learnt so much about myself which has been instrumental in raising my children. I completed the course in 15 months and graduated in October 2011. During that period of study I have also made some lifelong friends and some lifetime changes! The AIPC course has given me the start to a new career.
I am currently furthering my studies in the AOD sector and the AIPC course has given me 7 credits off my 17 topics! Since completing the course I have successfully set up my own private practice at home and work completely around my children's kinder and school times, so there's no need for me to miss out on anything!

Intocommunity
"Be Alert... The World Needs More Lerts"
Lert is a national organisation of members – everyday folk – that are collectively interested in supporting our communities understand and overcome the issues of mental health.
Lerts are not necessarily mental health professionals. Anyone can be a Lert. Lerts are ordinary folk with an extraordinary vision of dramatically reducing the onset of mental illness through early intervention, education and community engagement.
Lerts share a willingness to help their communities and workplaces address the systemic problem of mental illness. They're involved in educating their communities and workplaces about mental illness, breaking down stigma's, implementing early intervention models, promoting support structures and much more.
Are sensitive to the mental health wellbeing of their family, friends and community.

Provide a social support through provision of education and awareness.

Can deliver mental health related training.

Can act as Lert Officers in their workplace.

Can be trained in Mental Health Social Support to act as a conduit of support and referral.

Can join and operate local Chapters to influence mental health services and education in their community.

Engage with local 'centres of influence' such as workplaces, community centres, schools, Medicare Locals, GP's and primary health centres, and more.

Network with health professionals and support structures.

Undertake awareness programs.

Plus much more.

Intobookstore
The Institute has a list of recommended textbooks and DVDs that can add great value to your learning journey - and the good news is that you can purchase them very easily. The AIPC bookstore will give you discounted prices, an easy ordering method and quality guarantee!
This fortnight's feature is...
Name: Family Therapy: Concepts and Methods, 9th edition
Authors: Nichols, Michael
AIPC Price: $100.60 (RRP $118.80)
Real-life case material and a comprehensive look at all major schools and developments in family therapy make this the text of choice for family therapy courses across the country.

Intoarticles
The Neuroscience of Facial Recognition
When we look at a face, it is not just a special object amongst objects. The face is uniquely perceived and interpreted. The brain has even evolved a dedicated area in the neural landscape, the fusiform face area or FFA (Kanwisher et al, 1997), to specialise in facial recognition. This is part of a complex visual system that can determine a surprising number of things about another person.
The information that is found in a face, before a word is uttered or an action taken, lays the foundation for any ensuing interaction. From the safety of distance we are able to determine gender, mood, similarities and differences to the usual, focus of attention (direction of gaze), general state of health and, to some extent, interpersonal intentions (Steeves et al., 2006). All of this just from a face and a system of specially evolved neural hardware and specially developed neural connections.
Different Modes of Clinical Supervision
In the context of ongoing professional development after original training, clinical supervision is a key factor in aiding psychotherapists to function in complex work environments (Lambie & Sias, 2009). Supervision is a process that allows ongoing observation and intervention to a supervisee while they are putting into practice skills they have learned.
It is the process of supervision that promotes; the supervisee's development, the refinement of the supervisee's counselling skills, the monitoring and enhancing of the therapeutic relationship and the client's welfare (Tromski-Klingshirn & Davis, 2007).

Intodilemma
You work as a counsellor for an organisation that offers counselling services to the general public. The free service is aimed at community members whom cannot afford counselling services otherwise. You start counselling a young man who made an appointment with the service when he saw the advertisement in the local community newspaper. In your initial session you learn that he is 16 years old and sought counselling on his own without the knowledge of his parents.
He tells you confidentiality is very important to him and he doesn't want his parents to know he is in counselling. He tells you that he is afraid his parents might ridicule him for this if they find out since they have ridiculed him about other things in the past. He says he struggles with motivation, getting out of bed in the morning and has low self-esteem. He also says he doesn't even feel like seeing his friends anymore. He wants to address these issues with you in counselling.
What do you do in this case? What are the ethical issues you need to consider?
Kaye Adams B. Arts (Psych & Couns.)
There are several issues here that you may need to explore. When it comes to the ethical provisions of the law you need to explore at what age and situation does a child / young adult require parental intervention. For example, in some states a child can leave home on their own accord without parental consent at the age of 15. Although the age of 18 is used to differentiate a child from an adult, there are also some significant 'grey areas' that blur this distinction for those aged under 18. It would be important to find out about state laws pertaining to this and also the guidelines of your counselling services. If in doubt you can also check with your governing body (e.g. ACA) and child welfare.
Ethical considerations for the client also need to be reviewed. It is important to register that the main issue here is that your young client is reaching out to gain help. If you as a counsellor do not feel well equipped to deal with issues at this age group or your organisation does not provide counselling for those under 18 without parental consent, it would be important to consider some good referral options.
There are often free services provided to young people that specialise in areas of youth counselling including face-to-face, online and telephone counselling services that are confidential. Also there may be some other avenues for your client to use with school counsellors, church or youth groups he is already involved in. Importantly though, it is essential to ensure that the client would want to use another service before you head him on his way and it may be best to help him book appointments whilst he is there. This visit to you may be the only call for help he has instigated thus far so your response will be significant as to how confident he is in his decision to seek help.
His presenting issues of struggling to get out of bed, low self-esteem and not finding joy in his usual activities (such as seeing friends) are potential symptoms with indicating depression. It would be essential to explore with him whether he has had or is having thoughts of self harm and to ask about his current mental state (e.g. his perspectives of life and his abilities to cope). It may be due to his general low depressive feelings he is experiencing that he feels that approaching his parents would be met by a negative response; however this should be explored more for potential emotional and physical abuse before you begin to discuss options of him speaking to his parents about his mental health.
Other support persons he has in his life can also be explored, and if he feels there is nobody it would be important to provide him with a 24/7 counselling service that he can call on (e.g. Kids Helpline, lifeline, suicide hotline) before he leaves his appointment.
Heather Ford B.Th., PG Voc Grad Dip (Past. Couns.); PG Voc Grad Dip (Couns.)
I have called this boy Ben. Whatever the age group, it is my responsibility to balance Ben's right to autonomy with my obligation to do him only good, avoid harming him, keeping my promises to him, and to do him justice.
Legal obligations: Ben is a minor and while there are no clear legal guidelines as to counselling minors, both Ben and I are more vulnerable because of this. Depending on the State, the attitude of the Law regarding 'the rights of minors', varies. What is my organisation's policy regarding counselling minors? What protection do they offer me should Ben later claim that some aspect of the counselling was inappropriate?
Is there is a private area outside in the garden, for example, where we could be seen but not heard? This would be an ideal place for Ben and I to talk. Explaining the reason for this will help him understand the implications of protecting both our rights. To closet myself behind closed doors with Ben is to leave me without a reasonable defence were there to be a complaint from Ben, his parents, or anyone else.
Follow normal procedure of contract, emphasising the limits of confidentiality, and the consequences regarding exceptional circumstances. It is important that Ben understand that counselling is not about my colluding with his secrets, but about my respecting his experiences. Should I come to believe that he is a danger to himself, or to another, or as demanded by a court of law, I am obliged to break confidentiality. I will advise him of my intention to do so, in advance, if at all possible.
Early on, as soon as Ben discloses his presenting concerns , I let him know that while he is free to make the decisions about his own life, counseling includes referring people to other services if that might be helpful (like to a doctor). Ben's developmental work (according to Erikson's model) at this stage is in "Identity vs Role confusion" where he will be experimenting with differentiation. We might talk about how to go about applying for his own Medicare Card so that if he wanted to access a Doctor, he could do so independently.
His isolation is a significant factor and it is important to allow Ben to tell and explore his own story, and to give him plenty of feedback. It takes courage and intention for a 16 year old male to come to counselling. He is a minor, caught in that social phenomena called "adolescence", where he is neither fully child nor fully adult. He is in a stage of 'becoming'. I want Ben's experience in utilising community resources to be a positive one.
Ben's cognitive capacity at this stage will be, most likely, superior to his moral capacity (i.e. ability to understand the consequences of his choices). I need to be very concrete and realistic in any information I give him, double check we have understood each other at all times, and assist him visualising consequences. At the end of the first session I will give Ben a range of supplementary resources (e.g. Kids Helpline), fully document the session, and access supervision as soon as possible.
Got something in mind?
Send your comments to
pedro@aipc.net.au
and we'll consider it for publication in an upcoming edition of our newsletter. Comments can vary from 300-800 words and should include your name, qualifications and contact details.

Intodevelopment
75+ Courses for less than $1/ Day
Hundreds of counsellors, psychologists and social workers already access over 150 hours of personal and professional development, for less than $1 a day. Now it's your turn.
Mental Health Academy programs have been specially developed by psychologist and counsellor educators. These high quality educational programs can provide you with insight into how you got to this point in your life, how to heal, and how best to move forward. They cover a range of key areas that can assist you – or those you love – throughout your life journey.
Conflict & Mediation

Relationships

Grief & Loss

Children & Adolescents

Communication Skills

Addictions

Bullying

Mental Health Disorders

Incident & Trauma

And much more.
Theories of Motivation in Sport

Narcissism: The Basics

Treating Narcissism In and Around Your Clients

Case Studies in Narcissism

Principles of Psychosynthesis (coming soon)
Helping clients to integrate subpersonalities (coming soon)
Understanding Will (coming soon)
Working with will in the therapy room (coming soon)

Intoconnection
Have you visited theCounselling Connection Blog yet? There are over 600 interesting posts including case studies, profiles, success stories, videos and much more. Make sure you too get connected (and thank you for those who have already submitted comments and suggestions).
New Vocational Graduate Diploma
Our new Vocational Graduate Diploma of Counselling has recently been released. Perfectly suited to Counsellors with Diploma or Bachelor degrees whom are looking to extend their skills, the Vocational Graduate Diploma of Counselling offers specialisations in Addictions, Family Therapy and Grief and Loss.
One of the new improvements is that graduates of the Vocational Graduate Diploma of Counselling satisfy educational entry requirements for membership of ACA's Professional Colleges.

Intotwitter
Note that you need a Twitter profile to follow a list. If you do not have one yet, visit https://twitter.com to create a free profile today!

Intoquotes
"Forgiveness is the fragrance that the violet sheds on the heel that has crushed it."

Intoseminars
Many students of the Diploma of Counselling attend seminars to complete the practical requirements of their course. Seminars provide an ideal opportunity to network with other students and liaise with qualified counselling professionals in conjunction with completing compulsory coursework.
Not sure if you need to attend Seminars?
Click here
for information on Practical Assessments.
Below are the remainder seminars dates and locations for 2012. Full seminar dates (including dates for 2013) and seminar pre-requisites are available here:
www.aipc.net.au/timetables.php
.
Communication Skills I - 01/12
The Counselling Process - 24/11
Counselling Therapies I - 08-09/12
Counselling Applications - 16/12
Communication Skills I - 01/12
The Counselling Process - 24/11
Counselling Therapies I - 8-9/12
Legal & Ethical Frameworks - 17/11
Communication Skills I - 17/11
Communication Skills II - 15/12
The Counselling Process - 01/12
Counselling Therapies II - 23-24/11
The Counselling Process - 01/12
Communication Skills I - 17/11
Communication Skills II - 15/12
Counselling Therapies II - 23-24/11
Communication Skills I - 01/12
Communication Skills II - 02/12
The Counselling Process - 23/11, 14/12
Counselling Therapies I - 8-9/12
Counselling Therapies II - 17-18/11, 15-16/12
Case Management - 24-25/11
The Counselling Process - 23/11, 14/12
Communication Skills I - 01/12
Communication Skills II - 02/12
Counselling Therapies I - 8-9/12
Counselling Therapies II - 17-18/11, 15-16/12
Case Management - 24-25/11
Communication Skills I - 01/12
Communication Skills II - 08/12
Counselling Therapies I - 17-18/11
Counselling Therapies II - 15-16/12
Case Management - 24-25/11
Communication Skills I - 01/12
Communication Skills II - 08/12
Counselling Therapies I - 17-18/11
Counselling Therapies II - 15-16/12
Case Management - 24-25/11
The Counselling Process - 09/12
Counselling Therapies I - 24-25/11
The Counselling Process - 09/12
Counselling Therapies I - 24-25/11
Legal & Ethical Frameworks - 08/12
Communication Skills II - 30/11
The Counselling Process - 26/11, 13/12
Counselling Therapies I - 23-24/11
Counselling Therapies II - 14-15/12
Case Management - 06-07/12
Advanced Counselling Techniques - 17/12
Counselling Applications - 18/12
The Counselling Process - 26/11, 13/12
Communication Skills II - 30/11
Counselling Therapies I - 23-24/11
Counselling Therapies II - 14-15/12
Legal & Ethical Frameworks - 19/11
Case Management - 06-07/12
Communication Skills I - 16/12
The Counselling Process - 25/11
Counselling Therapies I - 17-18/11
Counselling Therapies II - 01-02/12
Communication Skills I - 16/12
The Counselling Process - 25/11
Counselling Therapies I - 17-18/11
Counselling Therapies II - 01-02/12
Legal & Ethical Frameworks - 09/12
Communication Skills I - 08/12
Communication Skills II - 09/12
The Counselling Process - 01/12
Counselling Therapies I - 24-25/11
Counselling Therapies II - 15-16/12
The Counselling Process - 01/12
Communication Skills I - 08/12
Communication Skills II - 09/12
Counselling Therapies I - 24-25/11
Counselling Therapies II - 15-16/12
Important Note: Advertising of the dates above does not guarantee availability of places in the seminar. Please check availability with the respective Student Support Centre.