In this Issue
Contact us
Publications
Editor: Sandra Poletto
Email: ezine@aipc.net.au
Website: www.aipc.net.au
AIPC appreciates your feedback. Please email ezine@aipc.net.au with any comments, suggestions or editorial input for future editions of Institute Inbrief.
Support Centres
Brisbane 1800 353 643
Sydney 1800 677 697
Melbourne 1800 622 489
Adelaide 1800 246 324
Sunshine Coast 1800 359 565
Port Macquarie 1800 625 329

Singapore 800 1301 333
New Zealand 0011 64 9919 4500
Join us…
If you are not already on the mailing list for Institute Inbrief, please subscribe here.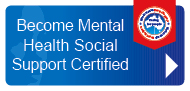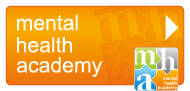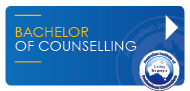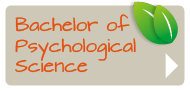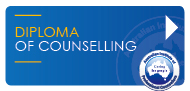 No part of this publication may be reproduced without permission. Opinions of contributors and advertisers are not necessarily those of the publisher. The publisher makes no representation or warranty that information contained in articles or advertisements is accurate, nor accepts liability or responsibility for any action arising out of information contained in this e-newsletter.
Copyright: 2012 Australian Institute of Professional Counsellors

Hello!
Welcome to Edition

159

of Institute Inbrief.
This edition's featured article is a case study exploring the use of art therapy techniques to help a client. The client is Jodie,
a 40 year old woman who is married with three children, works full-time in a professional career and has been experiencing low levels of energy for approximately 18 months along with feelings of stress and overwhelm.
News and Events

Training opportunities

Previously Published Articles

Professional Development news

Blog and Twitter updates

Upcoming seminar dates
If you would like to access daily articles & resources, and interact with over 4700 peers, make sure you join our Facebook community today: www.facebook.com/counsellors. It is a great way to stay in touch and share your interest and knowledge in counselling.

Intothediploma
AIPC provides you with Flexible Course Delivery Modes
So YOU set the rules for how and when you learn...
AIPC's accredited and nationally recognised Diploma of Counselling is designed so that you determine the manner and pace you study. You study entirely at your own pace (except of course if you're receiving a government benefit such as Austudy) and you can start at any time, graduating in only 18-months.
Not only can you set the pace you study, you also determine the mode you want to study. You can study Externally (at home with phone and email access to our counselling tutors), In-Class, Online or any combination… all the time fully supported by our huge national team throughout our 8 Student Support Centres.
External learning
means you can complete your entire course from the comfort of your home (or office, or overseas, or virtually anywhere!). Your course comes complete with fully self-contained, referenced and professionally presented learning materials including 18 individual workbooks and readings. It really is as simple as working through the material and contacting us for support along the way. If you live locally to one of our support centres you can also attend tutorials to provide you with face to face contact if you wish (this option is ideal if you enjoy working more independently or have a busy schedule).
In-Class learning
is a classroom forum where you learn with other students from a qualified lecturer. Classes are available in most main cities, at flexible times. In-Class is a great way for you to accelerate your learning, interact with other students and stay highly motivated. (This option is particularly suitable if you enjoy learning in the classroom environment with other students).
Online learning
allows you to complete your learning entirely via your PC. You still receive all the high quality hardcopy resources (so you don't miss out on anything!), but you'll access all your learning materials and complete assessments online.
Any Combination.
Of course you don't have to stick with one learning method throughout your studies. You're welcome to use whichever method suits your needs and desires at the time. You may choose to complete one workbook In-Class, another Online, then Externally. Whatever is most convenient!

Intoeducation
Learn How You Can Gain Specialty Expertise and a Graduate Qualification with a Vocational Graduate Certificate or Vocational Graduate Diploma in Counselling...
...In Only 6 to 12 Months
More and more Counsellors are gaining advanced specialist skills with a Vocational Graduate qualification. Vocational Graduate qualifications provide a higher level, vocational alternative to traditional Post Graduate courses offered by Universities.
It's time and cost effective, meaning you can gain a formal graduate qualification in 6 to 12 months in your specialist area. Here's how a graduate qualification can advance your career:
Develop a deeper understanding of your area of interest and achieve more optimal outcomes with your clients.

A graduate qualification will assist you move up the corporate ladder from practitioner to manager/ supervisor.

Make the shift from being a generalist practitioner to a specialist.

Gain greater professional recognition from your peers.

Increase client referrals from allied health professionals.

Maximise job opportunities in your preferred specialty area.

Formalise years of specialist experience with a respected qualification.
Save Over $6,000 (67% Discount to Market)
A Vocational Graduate Diploma at a university costs between $10,000 and $38,000. BUT, you don't have to pay these exorbitant amounts for an equally high quality qualification. You can do your qualification with the Institute and save a massive $6,000+ on the cost of doing a similar course at university.
To learn more, please visit
www.aipc.net.au/vgd
. Alternatively, call your nearest Institute branch on the FreeCall numbers shown below.
Regional NSW: 1800 625 329
Regional QLD: 1800 359 565
NT/Tasmania: 1800 353 643

Intomhss
Mental Health Social Support Workshops
The mental health of Australians is deteriorating. And that's putting your family, friends and colleagues at increasing risk of depression, anxiety, alcohol and drug use, and suicide.
The suicide rate is now around double the road toll. And the World Health Organization (WHO) estimates that by 2020, depression will be the second leading disability causing disease in the world; labelling the dramatic increase a "global depression pandemic".
If you're not appropriately equipped, mental illness could hit someone you love with devastating consequences.
This is why we believe the ability to identify early onset mental illness, appropriately intervene and provide support is the most crucial life skill you can have. These are Mental Health Social Support (MHSS) skills.
You can acquire these critical life skills in our upcoming 2-Day MHSS Workshops. Places are strictly limited due to the interactive nature of the program. You can reserve your spot here now:
It's very important you book now to avoid missing out.
If you prefer to undertake your training entirely online, visit
www.mhss.net.au/lz
to learn more and register for the MHSS eCourse.
Click here for information on CPD endorsement for counsellors, nurses and other professionals.

Intocounselling
A Case Using Art Therapy Techniques
Jodie is a 40 year old woman who is married with three children and works full-time in a professional career. She has been experiencing low levels of energy for approximately 18 months along with feelings of stress and overwhelm. While working with Jodie, the Professional Therapist adopts the use of art therapy techniques to allow the client to look outside the box and find novel ways to increase self-awareness, reduce stress, and improve her physical, mental, and emotional well-being. For ease of writing, the Professional Therapist is abbreviated to "T".
Jodie is the younger of two girls and is close to her family, although she reports she and her sister are totally different and don't have much in common. She describes herself as an overachiever who not only did well at school but excelled in a number of extra-curricular activities at the same time, including the debating team, violin lessons, and representing her school in both hockey and track and field.
After leaving school she married at age 23 and she and her husband moved away from their families due to her husband's work. Jodie applied to the local university to study law and was accepted, but could only study part-time due to the need to support her husband's income while they saved for a house deposit. Jodie spent many years studying part-time while working, and during this time she and her husband took on a large mortgage and had two children.
After her graduation and returning to the city where their families lived, Jodie had another child and continued to work part-time. She says her husband suggested she stop work while the children were young but she did not feel she would be able to stay at home full-time as she had always worked. She says they did have a lot of support with the children from both families.
Jodie's youngest child Isabel, who is now 12, has always displayed high levels of anxiety and struggles with change of any kind. This has made her relationship with the older children difficult as they have limited patience with her. Isabel has recently been diagnosed with a learning disorder and is receiving treatment for this.
At the same time Jodie says her husband has been experiencing bouts of depression because he is unhappy with his work and feels stuck. This has put a strain on their relationship and she feels overwhelmed and helpless at times when she thinks about her husband and daughter's difficulties.
A therapist's initial role is to develop an understanding of the client and assess the issues of concern that have brought them to counselling so that together the counsellor and client can develop goals and strategies for reaching these goals, and identify any barriers that might hinder the process. In this role, T conducted an assessment of Jodie's environment, beliefs, support network and needs to identify the following issues:
Career indecision
– although Jodie enjoys working in the legal industry, she is not happy with the work she is currently doing, but needs to continue in her current position for at least another 8 months to complete her probation.
High levels of stress and fatigue
– Jodie has become increasingly fatigued over the last 18 months and although she can see light at the end of the tunnel, she is concerned her health will begin to suffer.
Lack of enjoyable activities
– Jodie has no activities or hobbies she does either by herself or with friends and family that give her something to look forward to, as she does not believe she has time for this with the demands of her work and home life.
Concern about family members
– Jodie is concerned about the difficulties her husband and youngest daughter are experiencing and the impact this is having on the whole family, and she reports feeling somewhat guilty about not being able to fix these situations.
Following the initial assessment of her concerns, Jodie was presented with the option of using art therapy as a means of exploring the above issues. The structure and format of this process was explained clearly to her so she had a good understanding of what would be involved. Jodie was happy to agree to this and explained she had tried 'talk' therapy before and while she had found it helpful she also felt the results had been limited.
Art therapy is based on the belief that the way in which the creative process allows for self-expression also helps the client to resolve conflicts, develop self-awareness and achieve insight.
T started the second session by stating: "To start us off, we're going to get very clear on what you want these sessions to be about. We might focus on health, relationships, career, finances, or all of the above – any area where you want to experience a change. We're going to start by looking at where you are right now and then work out where you'd like to go by setting an intention which will be like a map for your journey."
Jodie was then asked a series of questions in order to identify her 'intention'. This step aims to identify what the client wants to change and, in particular, to capture the feeling the client wants to experience as a result of going through this change. T asked Jodie the following questions:
How would you describe your current life experience?
What is working and what isn't working for you right now?
What would you like to be different in your life?
What kind of space or environment supports your wellbeing?
If you had unlimited money, time and energy, what would your ideal life be like?
Where would you like to receive insight and clarity in your life?
What would you like to focus on now?
What do you want to experience through the counselling process?
How would you know if you had experienced this?
Jodie's answers revealed that if she had unlimited resources, she would spend more time with her family doing activities they could enjoy together. At the moment she felt she didn't get to see her family often enough and when she did, she was too tired to feel anything but irritated with them. She also stated she would like to have more adventure in her life, such as overseas travel and getting her motorbike licence. Jodie described her current experience of life vas restrictive and draining, and wanted to focus on opening up to more fun and family time.
An intention is worded as an "I am" statement in order to give the client a here and now sense of the change they want to experience and how they will feel when this is reached. Jodie worded her intention in the following way: "I am experiencing optimal balance between work and family responsibilities, while living a full life with abundant energy".
During the third session, T introduced 'body mapping', an innovative process created by Laura Hollick which can be used as a tool to access and understand the client's inner world. Jodie identified two parts of her body to trace onto a large sheet of paper, one part she liked and another part that she either disliked or that was causing her discomfort. Jodie chose to trace her eyes and thighs.
At this point we put away Jodie's intention so that she could let go of any attachment to the outcome of the body mapping process. At the start of this session, T gave Jodie the following guidelines:
"To enter the creative process of art therapy, try to let go of the outcome and any expectations of what you think things should look like. This will allow your inner wisdom and intuition to lead the process. Whatever happens, your role is to simply notice how you feel and enjoy the activity. Don't worry about whether you're doing it 'right', just do what you can during the time we have."
To trace Jodie's eyes, she decided she would lie down on her side and T would trace the profile of her face. Then she sat down on the paper and traced the tops of her legs so they were touching the earlier tracing of her eyes. T asked Jodie to note down any feelings that came up for her during this process and write these directly on to her body map, without editing herself. Jodie wrote a series of words such as 'heavy', 'tired', 'can't see' and 'stuck'.
T then introduced a 'creativity door' to start the art making process, asking Jodie to pull out three cards from a deck of Journey cards and place them on her body map side by side. From this Jodie interpreted the story she felt they were telling her and used this as a foundation for creating a collage on her body map. She felt the cards told a tale of someone following starting out on a journey without knowing where it would lead. She cut a number of images from magazines that she felt represented this story visually and pasted them on to her tracing so it became completely covered. This process took approximately 45 minutes.
At this point T asked Jodie to stand back from her body map and to share her impressions of what she had created. She felt her collage looked like a mountain. T asked her where she felt she was on the mountain and Jodie indicated the bottom. At the end of the session, T gave Jodie her body map to take home together with a list of questions to consider, answering the first four questions as if she were the collage:
How would describe yourself?
What is important to you?
How do you feel about your creator (Jodie)?
What do you want your creator to be aware of?
T also asked Jodie to consider the following series of questions prior to the next session:
When you look at your collage, what do you notice?
What do you like about it?
What don't you like about it?
What does it remind you of?
What comes up for you when you look at it?
What do you think your collage is trying to say to you?
What question do you have for your collage?
What is your collage's response?
Do you have another question for your collage?
What is your collage's response to your question?
During the fourth session, T began to go over Jodie's responses to the above questions with her. In order to decode the art and receive any insights relating to the intention, T needed to refrain from providing interpretations and instead asked Jodie to elaborate on her impressions to obtain her interpretation of her artwork.
Jodie explained that at first she had the same old feeling of overwhelm when she first looked at her body map – feeling that she was facing a mountain that she was too tired to climb. However she discovered as she went through each question that the mountain she had constructed contained many interesting things along the way that she wanted to stop and explore.
When Jodie asked her collage what it wanted her to know, the insight she received was that she needed to slow down and enjoy the journey rather than just focusing on reaching the summit. Within her collaged mountain were many enjoyable activities such as camping, motorbike riding, swimming and visiting a holiday retreat.
There were also two images of fire which Jodie felt represented her burning ambition. When she asked her collage for more information about this, she understood the response to be that while it was ok to have ambition, it should only represent part of her life, not take over completely.
T then asked Jodie to look at her intention again and asked her how the insights she had gathered from her body map related to her original intention for the art therapy process: "I am experiencing optimal balance between work and family responsibilities, while living a full life with abundant energy".
Jodie said she felt the mountain she had created out of her body map represented a rich and exciting life containing many aspects that she was missing out on because she was focused only on the end goal. She felt her collage had shown her that climbing the mountain was in itself as important to the journey as reaching the top was.
T told Jodie she had wondered if Jodie's history of excelling at many things at once had become a habit that did not allow her the opportunity to stop and enjoy her life along the way to reaching her goals. Jodie agreed with this and stated that she had never looked at it this way before, but was grateful for the realisation that she could now give herself permission to allow the needs of herself and her family equal priority to her other achievements and goals.
To make the journey complete, T needs to ensure the client makes a physical action that results from the insight to anchor it in the real world, rather than having it remain as simply an idea. T asked Jodie the following question: "What is the most powerful action you can take to honor your insight?"
Jodie decided the action she would take to make her insight tangible would be to obtain her learner's permit to ride a motorcycle. In order to stress the importance of this step, T asked Jodie to be as clear and specific as possible, asking her what exactly she would do to achieve this and when. Jodie contracted to go to the Department of Transport the following Tuesday morning to obtain her permit, and agreed to a follow-up call from T in a week's time to hold her accountable or to offer support with this action if needed.
Jodie concluded from the art therapy process that although she had a mountain to climb, she did not need to climb it all at once. She was able to see that she could take small steps towards reaching her goals that would not result in her feeling overwhelmed and fatigued. She particularly saw that she could take time to enjoy the process of climbing the mountain, while noticing her tendency to want to do many things at once. When she noticed this, she was now aware enough to ask herself if it was in her best interests.
In taking time to schedule pleasurable activities into her busy routine, both by herself and with family and friends, she was able to feel some enjoyment in life again which boosted her energy levels. It also meant some of the tasks she had been doing no longer seemed so important and she was able to create a more effective work/life balance.
Art therapy allowed Jodie to take a new perspective when looking at her issues of concern and deepen her self-awareness to develop an understanding of what she could do differently to change her current situation.
Leanne Chapman graduated with a Bachelor Degree in Psychology from James Cook University and a Postgraduate Diploma of Professional Psychology from Bond University. She also holds a Diploma of Life Coaching. She worked as a registered psychologist for 15 years before making the decision to combine creative expression with personal growth. She then set about completing training in the expressive therapies field, including Art Therapy, Equine-Assisted Therapy, Therapeutic Journalling, and Symbol Work.
Leanne has written articles on creativity for numerous magazines and facilitated several courses at the Relaxation Centre of Queensland based on Julia Cameron's bestselling book 'The Artists' Way'. Through her own healing journey, she experienced creative processes which she is now sharing through individual sessions, group work, and online classes.

Intobookstore
The Institute has a list of recommended textbooks and DVDs which can add great value to your learning journey - and the good news is that you can purchase them very easily. The AIPC bookstore will give YOU:
Discounted prices!

Easy ordering method!

Quality guarantee!
This fortnight's feature is...
Name: The Art of Integrative Counseling, 2nd Edition
AIPC Price: $44.96 (RRP $49.95)
This book is designed to help readers conceptualize the various dimensions of an integrative perspective.
To order this book, simply contact your nearest
Student Support Centre
or the AIPC Head Office (1800 657 667).

Intoarticles
Six Anger Management Strategies for Clients
"Kassinove and Sukhodolsky (1995) defined anger as a felt emotional state. This private state varies in intensity and duration, as well as frequency, and is associated with cognitive distortions, verbal and motor behaviours, and patterns of physical arousal. Although anger may emerge spontaneously, another person is typically seen as the cause of anger. And it usually includes a perception of blameworthiness.
Anger is not a form of aggression, and most often does not lead to aggression! Rather it is a felt experience that typically follows unwanted, aversive interactions with close friends, colleagues, and family members. Although anger is common, and sometimes useful, it can become an independent problem with many negative consequences, requiring treatment in the context of individuals, couples, or family therapy in private practice or institutional settings." (Kassinove & Tafrate, 2002, p.12)
How to Build Rapport with Parents
Parents can play the key role in initiating and generating behaviour change in their children. Parents have the potential to inspire their children directly (by applying reinforcers and other behaviour modification strategies) and indirectly (by providing a safe, supportive and encouraging environment). As counsellors, working with parents can enhance our potential to promote successful outcomes for our child clients.
Respect for the client (parent and child) is essential for encouraging positive relationships. Experienced counsellors will include parents (as appropriate) in child focused counselling so that the parents' skills and experience can be incorporated into interventions, and counselling strategies can be smoothly transferred to the home environment.

Intodevelopment
Convenient Professional Development
Hundreds of counsellors, psychologists, social workers, mental health nurses and allied health professionals already access over 100 Hours of Professional Development online, for less than $1 a day. Now it's your turn.
Mental Health Academy (MHA) is the leading provider of professional development education for the mental health industry. MHA provides the largest variety of courses and videos workshops, all conveniently delivered via the internet.
With MHA, you no longer have to worry about high costs, proximity and availability, or fitting a workshop around your lifestyle!
You can access the huge range of PD, including courses and video workshops, whenever and from wherever you want.
Whether you are looking for courses on anxiety and depression, or a video workshop discussing the intricacies of relationship counselling - Mental Health Academy is your gateway to over 100 hours of professional development content.
Take a quick look at what Mental Health Academy offers:
Over 70 professionally developed courses.

On-demand, webstreamed video workshops.

Over 100 hours of professional development.

Extremely relevant topics.

New courses released every month.

Video supported training.

Online, 24/7 access to resources.

Endorsement by multiple Associations, including AASW, ACA and APS.
Begin your journey today
. Click on the link below to register for a monthly or annual unlimited membership. As an unlimited member, you can access all MHA courses for less than $1 per day, and receive discounts when purchasing any video workshops:

Intoconnection
Have you visited theCounselling Connection Blog yet? There are over 550 interesting posts including case studies, profiles, success stories, videos and much more. Make sure you too get connected (and thank you for those who have already submitted comments and suggestions).
FPQC 2012 Trauma Conference
Click on the links below for further information on the upcoming 2012 Trauma Conference, hosted by the Federation of Psychotherapists & Counsellors of Queensland Inc. The conference will be held in Brisbane, QLD, Australia on 28-30 June 2012.
Helping kids battle obesity begins with the family, and counselors are well-positioned to play an integral role.
According to the Centers for Disease Control and Prevention, obesity now affects 17 percent of U.S. children and adolescents, which adds up to roughly 12.5 million kids. Since 1980, obesity prevalence among this group has almost tripled. Among children and adolescents ages 2 to 19, being overweight translates to a body-mass index (BMI) at or above the 85th percentile and lower than the 95th percentile for children of the same age and sex, while obesity signifies a BMI at or above the 95th percentile.

Intotwitter
Brilliant compendium of resources - Preventing Child Maltreatment and Promoting Well-Being: https://1.usa.gov/I9gE4U
Helping mentally ill fathers for the sake of their children - a post from Dr Richard Fletcher: https://bit.ly/Ilr8UR
Note that you need a Twitter profile to follow a list. If you do not have one yet, visit https://twitter.com to create a free profile today!

Intoquotes
"To fear love is to fear life, and those who fear life are already three parts dead."

Intoseminars
Many students of the Diploma of Counselling attend seminars to complete the practical requirements of their course. Seminars provide an ideal opportunity to network with other students and liaise with qualified counselling professionals in conjunction with completing compulsory coursework.
Not sure if you need to attend Seminars?
Click here
for information on Practical Assessments.
Below are the remaining seminars dates for the first semester of 2012. To register for a seminar, please contact your
Student Support Centre
.
Communication Skills I - 26/05
Communication Skills II - 23/06
Counselling Therapies I - 16-17/06
Case Management - 14-15/06
Advanced Counselling Techniques - 09/06
Communication Skills I - 26/05
Communication Skills II - 23/06
Counselling Therapies I - 16-17/06
Legal & Ethical Frameworks - 12/05
Case Management - 14-15/06
Communication Skills I - 19/05
Communication Skills II - 16/06
Counselling Therapies II - 25-26/05
Communication Skills I - 19/05
Communication Skills II - 16/06
Counselling Therapies II - 25-26/05
Communication Skills I - 03/06
Communication Skills II - 12/05, 09/06
The Counselling Process - 05/05, 02/06
Counselling Therapies I - 19-20/05, 16-17/06
Counselling Therapies II - 26-27/05, 23-24/06
Case Management - 30/06-01/07
Advanced Counselling Techniques - 13/05
The Counselling Process - 02/06
Communication Skills I - 03/06
Communication Skills II - 12/05, 09/06
Counselling Therapies I - 19-20/05, 16-17/06
Counselling Therapies II - 26-27/05, 23-24/06
Legal & Ethical Frameworks - 13/05
Case Management - 30/06-01/07
Advanced Counselling Techniques - 09/06
Counselling Applications - 12/05
Communication Skills II - 23/07
Legal & Ethical Frameworks - 16/06
Communication Skills I - 19/05
Communication Skills II - 20/05
The Counselling Process - 02/06
Counselling Therapies II - 23-24/06
Counselling Applications - 16/06
The Counselling Process - 02/06
Communication Skills I - 19/05
Communication Skills II - 20/05
Counselling Therapies II - 23-24/06
Legal & Ethical Frameworks - 06/05
Communication Skills I - 19/05
Communication Skills II - 20/05
The Counselling Process - 30/06
Counselling Therapies II - 26-27/05
Case Management - 23-24/06
The Counselling Process - 30/06
Communication Skills I - 19/05
Communication Skills II - 20/05
Counselling Therapies II - 26-27/05
Case Management - 23-24/06
Communication Skills I - 05/06
Communication Skills II - 18/06
The Counselling Process - 12/05, 04/06, 21/06
Counselling Therapies I - 15-16/06
Counselling Therapies II - 17-18/05, 29-30/06
Case Management - 22-23/06
The Counselling Process - 12/05, 04/06, 21/06
Communication Skills I - 05/06
Communication Skills II - 18/06
Counselling Therapies I - 15-16/06
Counselling Therapies II - 17-18/05, 29-30/06
Legal & Ethical Frameworks - 26/05
Case Management - 22-23/06
Communication Skills I - 24/06
The Counselling Process - 20/05
Advanced Counselling Techniques - 17/06
Communication Skills I - 24/06
The Counselling Process - 20/05
Legal & Ethical Frameworks - 27/05
Communication Skills I - 26/05, 07/06
Communication Skills II - 27/05
The Counselling Process - 12/05
Counselling Therapies I - 09-10/06
Case Management - 19-20/05
Advanced Counselling Techniques - 16/06
The Counselling Process - 12/05
Communication Skills I - 26/05, 07/06
Communication Skills II - 27/05
Counselling Therapies I - 09-10/06
Legal & Ethical Frameworks - 02/06
Case Management - 19-20/05
Important Note: Advertising of the dates above does not guarantee availability of places in the seminar. Please check availability with the respective Student Support Centre.
Help those around you suffering mental illness in silence: www.mhss.net.au/lz