In this Issue
Contact us
Publications
Editor: Sandra Poletto
Email: ezine@aipc.net.au
Website: www.aipc.net.au
AIPC appreciates your feedback. Please email ezine@aipc.net.au with any comments, suggestions or editorial input for future editions of Institute Inbrief.
Support Centres
Brisbane 1800 353 643
Sydney 1800 677 697
Melbourne 1800 622 489
Adelaide 1800 246 324
Sunshine Coast 1800 359 565
Port Macquarie 1800 625 329

Singapore 800 1301 333
New Zealand 0011 64 9919 4500
Join us…
If you are not already on the mailing list for Institute Inbrief, please subscribe here.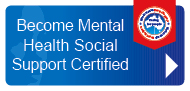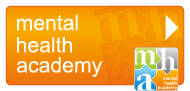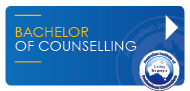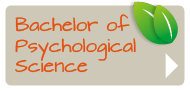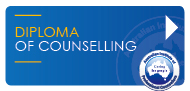 No part of this publication may be reproduced without permission. Opinions of contributors and advertisers are not necessarily those of the publisher. The publisher makes no representation or warranty that information contained in articles or advertisements is accurate, nor accepts liability or responsibility for any action arising out of information contained in this e-newsletter.
Copyright: 2012 Australian Institute of Professional Counsellors

Hello!
Welcome to Edition 148 of Institute Inbrief. Clinical supervision can occur in a variety of settings, but generally there are four primary modes of supervision delivery: Individual, Dyadic, Group and Live. In this edition's featured article, we explore each of these different modes of supervision.
-
Previously Published Articles
-
Professional Development news
-
Blog and Twitter updates
If you would like to access daily articles & resources, and interact with over 4000 peers, make sure you join our Facebook community today: www.facebook.com/counsellors. It is a great way to stay in touch and share your interest and knowledge in counselling.

Intothediploma
AIPC is Determined to Make Counselling an Attainable Career for You,
Just Like Over 55,000 Other Students in the Past 20 Years!
We have helped over 55,000 people from 27 countries pursue their dream of assisting others with a recognised Counselling qualification.
It's been a wonderful journey over the last 20 years (the Institute was first established in 1990). And it's been a pleasure to assist so many people realise their counselling aspirations in that time.
Why are so many people delighted with their studies? Our research over the years highlights three keys points...
1.
Our courses and personnel have just ONE specific focus... Excellence in Counselling Education. We live and breathe counselling education! Nothing else gets in the way.
2.
Exceptional value in your education investment
. Our courses are always (always) much less than other providers that deliver counselling education. Our unique focus on counselling education, the large number of students undertaking our programs, and the creative way we deliver our courses provide us with cost savings that we pass on to you.
3.
The flexibility to study where, when and how you want to. You can study Externally, In-Class, On-Line or any combination. And you can undertake your studies at a pace that suits you... 12 to 18 months or over 2, 3 even 4 years or more. You decide because you are in charge.
We understand that no two people have the same circumstances. You no doubt have issues affecting your life that are unique to you and affect the speed and manner you'd like to study. You may be working full or part-time, undertaking other studies, or may not have studied for a long time.
Let's face it, life is not predictable and in today's fast paced society it's important that your education is flexible enough to fit in with your other obligations. AIPC provides you with flexible course delivery modes so YOU set the rules for how and when you learn.

Intonews
Upcoming Conference – ACA Conference 2011
The Australian Counselling Association (ACA) will be hosting their annual conference at the Hilton on the Park in Melbourne's CBD. This year's conference is one of the best yet, with dozens of workshops and leading presenters.
The event kicks-off on Friday 11 November with a pre-conference all-day workshop presented by world-renowned Drs Allen and Mary Ivey. In this workshop, the Ivey's discuss the positive wellness approach from Developmental Counselling and Therapy (DCT).
Further workshops and papers will be presented during Saturday 12 and Sunday 13 and will include industry leading presenters such as Richard Hill, Lyndall Briggs, Richard Cook, Steve Thaxton, Dr Clive Jones, Dr Richard Hicks, Dr Nadine Pelling, Dr Edward Chan, Dr Ann Moir-Bussy, and many more!
Don't miss out – follow the link below to find out more information and register. Also, the
Mental Health Academy
will be video recording many workshops during the ACA Conference, which will later become available for purchase via their website.
The Australian Institute of Psychology and Bond University's School of Psychology are conducting a major national study that aims to gain further insight in to the effectiveness of psychotherapeutic practice within Australia. It is a broad sweeping national study that AIPC has agreed to collaborate on.
To clarify the relevance of this project, there has never been a more important time to establish a large scale investigation into the effectiveness of psychotherapeutic practice. This is because the field of mental health within Australia is currently under a lot of scrutiny and there are a lot of questions in need of clear answers.
For example, who is the best type of psychotherapist? Is it someone trained through a psychology stream, social work stream or counselling stream? Or does each form of training offer something of value to mental health treatment and care? How long should training be to ensure best outcomes in practice? Who is best equipped to work with the most intense of mental health issues? Should this be left to clinical psychologists and psychiatrists? Or do other forms of training and approaches in mental health treatment and care offer promise as well? What are the key qualities of a psychotherapist to ensure effectiveness in treatment?
These are just some examples of the types of questions in need of clear answers. It is for this reason we ask for your involvement in the project. Participation is voluntary and confidential. It will require you to complete one set of questionnaires at the beginning of the study and a smaller set of questionnaires after completing treatment with your clients.
It will also require you to ask for volunteers from your clientele base. Client involvement will be completely anonymous. Clients will be required to complete one set of questionnaires at the beginning of treatment and another small set of questionnaires at the completion of treatment.
As a participant, you will of course receive a copy of the findings from the research.
If you need anything clarified please do not hesitate to email the research project coordinator Dr Clive Jones at
clive@aipc.net.au
.
Note
: We really cannot emphasise enough the importance of this research to the counselling industry. If you're in practice and willing to participate.
Eligibility
: You must be a practicing mental health professional based in Australia to participate on this research.

Intocounselling
Different Modes of Clinical Supervision
In the context of ongoing professional development after original training, clinical supervision is a key factor in aiding psychotherapists to function in complex work environments (Lambie & Sias, 2009). Supervision is a process that allows ongoing observation and intervention to a supervisee while they are putting into practice skills they have learned.
It is the process of supervision that promotes; the supervisee's development, the refinement of the supervisee's counselling skills, the monitoring and enhancing of the therapeutic relationship and the client's welfare (Tromski-Klingshirn & Davis, 2007).
Clinical supervision has been defined as "an intervention provided by a more senior member of a profession to a junior member or members of the same profession. The purpose is to enhance the professional functioning of the more junior professionals (Getz, 1999). In this article, we explore a range of different modes of supervision.
Clinical supervision can occur in a variety of settings. Generally there are four primary modes of supervision delivery. These are listed below.
1. Individual:
As the name implies, individual supervision is conducted on a one-on-one basis between the supervisor and supervisee. Typically, the supervisee is prepared to discuss counselling sessions that have occurred. Discussion centres on the sessions conducted by the supervisee as a context for supervisee learning and development.
2. Dyadic:
Dyadic supervision is generally conducted in the same way as individual supervision, but the supervisor works with two supervisees at the same time.
3. Group:
In group supervision, a designated supervisor works with a group of counsellors. The unique aspect of group supervision is that members are not only influenced by the supervisor, they also are influenced by (and influence) others in the group. Interventions are incorporated to capitalise on, and account for, this interrelatedness.
4. Live:
Live supervision occurs as the supervisee is acting as counsellor. Supervisors interact with the supervisee "in the moment" and therefore directly affect the counselling process.
Supervision Interventions
There are a variety of supervision interventions that can be incorporated into the supervision process. Borders and Leddick (1987) listed six reasons for choosing different supervision methods:
-
the supervisee's learning goals
-
the supervisee's experience level and developmental issues
-
the supervisee's learning style
-
the supervisor's goals for the supervisee
-
the supervisor's theoretical orientation
-
the supervisor's own learning goals for themselves in the supervisory experience
Each mode of supervision lends itself to a variety of interventions. Some of the more popular interventions are presented below.
Individual & Dyadic Supervision
1. Self-Report:
Self report is one of the widely used supervisory methods. This entails the supervisee reporting to the supervisor on the process of counselling that has taken. This approach has the supervisor relying on the supervisee to report pertinent information and experiences encountered in their counselling sessions with clients.
Thus, the effectiveness of this method is only as good as the observational and conceptual abilities of the supervisee and the insightfulness of the supervisor to be able to pick up accurately on what might be occurring in the counselling sessions. Because of this, self-reporting is not the method of choice for beginning counsellors-in-training.
2. Process Notes:
This entails the supervisee writing case notes following interactions with clients and then submitting them to the supervisor. This is not a literal account of what occurred in therapy, rather an introspective reflective description of the experience from the supervisee's perspective. The use of progress notes can provide a means of controlling the type of information offered in supervision.
This allows the supervisor to track the progress of the supervisee. The discussion of these notes in supervision can create a productive and meaningful supervisory environment. However, like other self-report methods, it is dependent on the supervisee's ability to accurately observe internal and external occurrences.
3. Audiotape:
Through this supervisory process the supervisee audio records their sessions (with the client's or guardian's permission). Audiotapes can be incorporated into supervision in a variety of ways. In some instances, tapes can be submitted to the supervisor prior to the scheduled supervision meeting. In other instances, supervisees can pre-cue tapes to particular sections and then play those key aspects of the tape for the supervisor in the supervisions session.
Often in training programs, tape scripts and written analysis of the audiotape are submitted by the supervisee in addition to the actual tapes. In regard to taped sessions, it is important to note that there can be resistant reactions from both supervisees and clients to the notion of taping the session. Therefore, resistance to taping must be acknowledged and respected and must be addressed with clients and the supervisee in a sensitive and ethical manner.
It is important that supervisors and supervisees work together in addressing the process of introducing audio taping into client sessions, because generally, the more comfortable the supervisee is with taping, the more comfortable the client will tend to be. Although supervisees are often hesitant to embark on what seems like a very disclosing process, with practice, it can become a valuable tool for both supervisees and supervisors.
4. Videotape:
Videotape has become the technology of choice in supervision. Many of the processes used with audiotapes are used with video. Obviously, videotape provides the opportunity of "viewing" the counselling session thus being able to observe the interaction between client and supervisee counsellor. While there are many advantages to videotaping sessions, there are also cautions.
For example, there can be a tendency for trainees to "perform" while being videotaped or both the client and supervisee can become too self-conscious, thus limiting the authenticity of their interactions. Supervisees and clients need to be given the time and opportunity to become comfortable in the process of being videotaped.
5. Live Observation:
In live observation, supervisors watch (commonly through a one-way mirror or in the room) the supervisee conduct the counselling sessions. When observing live the supervisor does not typically interfere with the counselling session (exceptions would include crisis situations). Both live observation and live supervision provide a more complete picture of the supervisee's skills than audio or videotape, while also allowing the supervisor to intervene in the case of an emergency.
Group supervision is a situation involving two or more clinicians in a clinical supervision process. Supervisors of group supervision must attend to a variety of group dynamics. These dynamics include the relationship between the supervisor and each supervisee, the relationship between group members and the individual clinical needs of each supervisee's case.
As such, group supervision activities tend to focus on dyadic presentation, case conferencing, individual conferencing and group development. Case presentation is a typical group supervision intervention. This is where the supervisee brings their professional experiences to the group for discussion. Both the group members and the supervisor can provide feedback (Smith, Mead & Kinsella, 1998; Government of WA, 2005; Bransford, 2009).
Live supervision is increasingly becoming a very common mode of supervision. It is distinct from individual, dyadic and group supervision because live supervision is conducted by the supervisor during the supervisee's session with the client (Corey, Corey & Callanan, 2007).
The paradigmatic shift with live supervision consists of two components: 1) the distinction between therapy and supervision seems less pronounced than in traditional supervision and 2) the role of the supervisor is significantly changed to include both coaching and co-therapist dimensions. Ultimately what this means is that the supervisor interacts with the supervisee in some form while the supervisee is conducting the counselling sessions.
Because live supervision requires a co-ordinated response from the supervisee and the supervisor, all the methods used to produce live supervision require pre-session planning and post-session debriefing. It is also essential that the supervisor is sensitive to the supervisee's anxiety and vulnerability that can be evoked through this of this form of supervision, particularly in the context of the supervisee's counselling sessions being interrupted, shared or co-facilitated by the supervisor in some form.
Processes of live supervision do increase the practical demands of supervision in time, cost of facilities, and organising appointment schedules. Thus such things need to be considered if choosing to adopt live supervision strategies.
Five examples of live supervision strategies are listed below.
1. Bug-in-the-ear:
This entails supervisees wearing a wireless earphone, through which the supervisor can be heard. Therefore the supervisor can coach the supervisee throughout the session with the client while they observe through double sided glass or listen through an audio device. The benefit of this is that there is no interference with the flow of the therapy session. An obvious disadvantage is that it can be distracting to the supervisee if overused (Smith, Mead & Kinsella, 1998).
2. In Vivo:
The supervisor is in the room with the supervisee and client. The supervisor does not engage in direct therapy, but instead the supervisee consults with the supervisor in the presence of the client.
3. The Walk-In:
The supervisor enters the room at some deliberate time and interacts with the supervisee and the client and then leaves.
4. Phone-ins and Consultation breaks:
As the name implies, the supervisor either phones in information, feedback or instruction to the supervisee counsellor or knocks on the supervisee door and the supervisee steps out of the room to talk with the supervisor. In these instances, the client is not aware of what is being discussed between the supervisee and the supervisor.
5. Computer assisted live supervision:
This entails the supervisee receiving information through a computerised medium such as email, instant messaging and video conferencing. This provides an instant contact between the supervisor and the supervisee. The computer assisted methods have the distinct advantage of proving an immediate and direct feedback that can reinforce appropriate therapeutic behaviour (Smith, Mead & Kinsella, 1998).
Live supervision has not been without critics. This is because, if not handled effectively by the supervisor, it can actually decrease the supervisee's initiative and creativity and impact negatively on the therapeutic relationship due to untimely intrusions from the supervisor.
Specifically, the four main concerns over live supervision include the following; 1) it can encourage supervisee dependence, passivity or a mechanical approach to therapy; 2) it can be invasive of the sessions privacy and disrupt the timing and overall flow of process in the session; 3) it can evoke negative reactions from the client to the call-ins or the therapist stepping out; 4) Boundary blurring between the supervisees and supervisors responsibilities (Smith, Mead & Kinsella, 1998).
In consideration of all these concerns, when managed correctly live supervision can provide a profound learning experience for supervisees and a protective environment for clients.
Bransford, C.L. (2009). Process centred group supervision. Clinical and Social Work Journal, 37, 119-127.
Corey, G., Corey, M.S. & Callanan, P. (2007). Issues and Ethics in the Helping Process (7th ed.). Belmont, CA: Thompson Brooks/ Coyle.
Getz, H.G. (1999). Assessment of clinical supervisor competencies. Journal of Counselling and Development, 77, 491-497.
Government of Western Australia (2005). Clinical Supervision framework for Western Australia health services and clinics. Perth: Department of Health, Government of Western Australia.
Lambie, G.W. & Sias, Shari, M. (2009). An integrative psychological developmental model of supervision for professional school counsellors in training. Journal of Counselling and Development, 87, 349-356.
Smith, R.C., Mead, D.E. & Kinsella, J.A. (1998). Direct supervision: Adding computer assisted feedback and data capture to live supervision. Journal of Marital and Family Therapy, 24, 113-125.
Tromski-Klingshrim, D.M. & Davis, T.E. (2007). Supervision: Supervisees perceptions of their clinical supervision: A study of the dual role of clinical and administrative supervisor. Counsellor Education and Supervision, 46, 294-304.
Did you enjoy this article?
Then share the feeling and forward it to a friend! Quick reminder: Please send this eZine to all your family and friends so they too can enjoy the benefits. Thank you.

Intoqualifications
Learn How You Can Gain Specialty Expertise and a Graduate Qualification with a Vocational Graduate Certificate or Vocational Graduate Diploma in Counselling...
...In Only 6 to 12 Months
More and more Counsellors are gaining advanced specialist skills with a Vocational Graduate qualification. Vocational Graduate qualifications provide a higher level, vocational alternative to traditional Post Graduate courses offered by Universities.
It's time and cost effective, meaning you can gain a formal graduate qualification in 6 to 12 months in your specialist area. Here's how a graduate qualification can advance your career:
-
Develop a deeper understanding of your area of interest and achieve more optimal outcomes with your clients.
-
A graduate qualification will assist you move up the corporate ladder from practitioner to manager/ supervisor.
-
Make the shift from being a generalist practitioner to a specialist.
-
Gain greater professional recognition from your peers.
-
Increase client referrals from allied health professionals.
-
Maximise job opportunities in your preferred specialty area.
-
Formalise years of specialist experience with a respected qualification.
Save Over $6,000 (67% Discount to Market)
A Vocational Graduate Diploma at a university costs between $10,000 and $38,000. BUT, you don't have to pay these exorbitant amounts for an equally high quality qualification. You can do your qualification with the Institute and save a massive $6,000+ on the cost of doing a similar course at university.
To learn more, please visit
www.aipc.net.au/vgd
. Alternatively, call your nearest Institute branch on the FreeCall numbers shown below.
Regional NSW: 1800 625 329
Regional QLD: 1800 359 565
NT/Tasmania: 1800 353 643

Intobookstore
The Institute has a list of recommended textbooks and DVDs which can add great value to your learning journey - and the good news is that you can purchase them very easily. The AIPC bookstore will give YOU:
This fortnight's feature is...
Name: Psychology: The Science of Behaviour, 7th edition
AIPC Price: $112.46 (RRP $124.95)
This edition continues to treat the discipline as an experimental and natural science, combining a scholarly survey of research with applications of research results to problems that confront us today. Emphasizes psychology as a science.
To order this book, simply contact your nearest
Student Support Centre
or the AIPC Head Office (1800 657 667).

Intoarticles
Five Counselling Microskills
Simone's Employment Support Worker has arranged for her to receive counselling, with her consent, Counselling Microskills are specific skills a counsellor can use to enhance their communication with clients. These skills enable a counsellor to effectively build a working alliance and engage clients in discussion that is both helpful and meaningful.
In this article, you will briefly consider five of these core skills of counselling which alone or together can help a client to access their deepest thoughts or clarify their future dreams.
An Insight into the Solution
This case history details a significant time in the life of the Smith-Curtis* family. This family did not come to counselling voluntarily, but were referred by the Department of Families after substantiated allegations of abuse and neglect of their two children. The counselling agency, (a non-government service provider), is experienced in working with involuntary clients who make up two thirds of the total agency caseload. The agency clearly articulates that its services are provided using a Solution Focused framework.
The Smith-Curtis family consists of Lisa Smith, aged 23, and her partner Jason Curtis aged 25. They have been together for two years.
Lisa has a daughter from a previous relationship who was born when Lisa was 14 years old. This child, Trudy, now aged 9, lives in foster care and Lisa has not seen her for three years. Lisa writes to Trudy and sends her a present on her birthday and at Christmas, but has not received any correspondence from Trudy in the last eighteen months. Jason has never met Trudy.

Intodevelopment
Convenient Professional Development
Hundreds of counsellors, psychologists, social workers, mental health nurses and allied health professionals already access over 100 Hours of Professional Development online, for less than $1 a day. Now it's your turn.
Mental Health Academy (MHA) is the leading provider of professional development education for the mental health industry. MHA provides the largest variety of courses and videos workshops, all conveniently delivered via the internet.
With MHA, you no longer have to worry about high costs, proximity and availability, or fitting a workshop around your lifestyle!
You can access the huge range of PD, including courses and video workshops, whenever and from wherever you want.
Whether you are looking for courses on anxiety and depression, or a video workshop discussing the intricacies of relationship counselling - Mental Health Academy is your gateway to over 100 hours of professional development content.
Take a quick look at what Mental Health Academy offers:
-
Over 70 professionally developed courses.
-
On-demand, webstreamed video workshops.
-
Over 100 hours of professional development.
-
Extremely relevant topics.
-
New courses released every month.
-
Video supported training.
-
Online, 24/7 access to resources.
-
Endorsement by multiple Associations, including AASW, ACA and APS.
Begin your journey today
. Click on the link below to register for a monthly or annual unlimited membership. As an unlimited member, you can access all MHA courses for less than $1 per day, and receive discounts when purchasing any video workshops:

Intoconnection
Have you visited the new Counselling Connection Blog yet? There are over 500 interesting posts including case studies, profiles, success stories, videos and much more. Make sure you too get connected (and thank you for those who have already submitted comments and suggestions).
Gestalt Therapy (Role Play Video)
Gestalt Therapy was developed in the 1940′s by Fritz and Laura Perls and further influenced by the likes of Kurt Lewin and Kurt Goldstein (Corsini & Wedding, 2000). It was developed as a revision to psychoanalysis and focuses on an experiential and humanistic approach rather than analysis of the unconscious which was one of the main therapeutic tools at the time Gestalt Therapy was employed.
Graduate Story – Herb Koenitz
After 35 years in Corporate Life as a senior executive, I retired at age 55. After doing all the usual things such as traveling overseas and downsizing, I embarked on a period of study. I chose to do a Diploma course in Professional Counselling with the Australian Institute of Professional Counsellors.
Having been a General Manager of Human Resources, I felt it was an area that i would enjoy, and be comfortable with. This proved to be true. I enjoyed the Course and the interaction with the other students immensely.

Intotwitter
Developmental counseling and therapy: an effective approach to understanding and counseling children: https://bit.ly/qXdp58
Note that you need a Twitter profile to follow a list. If you do not have one yet, visit https://twitter.com to create a free profile today!

Intoquotes
"Attempt easy tasks as if they were difficult, and difficult as if they were easy; in the one case that confidence may not fall asleep, in the other that it may not be dismayed."

Intoseminars