In this Issue
Contact us
Publications
Editor: Sandra Poletto
Email: ezine@aipc.net.au
Website: www.aipc.net.au
AIPC appreciates your feedback. Please email ezine@aipc.net.au with any comments, suggestions or editorial input for future editions of Institute Inbrief.
Support Centres
Brisbane 1800 353 643
Sydney 1800 677 697
Melbourne 1800 622 489
Adelaide 1800 246 324
Sunshine Coast 1800 359 565
Port Macquarie 1800 625 329

Singapore 800 1301 333
New Zealand 0011 64 9919 4500
Join us…
If you are not already on the mailing list for Institute Inbrief, please subscribe here.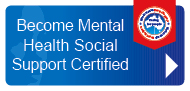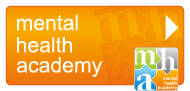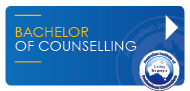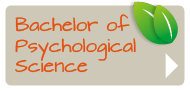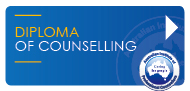 No part of this publication may be reproduced without permission. Opinions of contributors and advertisers are not necessarily those of the publisher. The publisher makes no representation or warranty that information contained in articles or advertisements is accurate, nor accepts liability or responsibility for any action arising out of information contained in this e-newsletter.
Copyright: 2012 Australian Institute of Professional Counsellors

Hello!
Welcome to Edition 146 of Institute Inbrief. The premise of positive psychology is to promote factors that allow individuals to thrive and flourish by encouraging a change of focus in psychology from a preoccupation with repairing the worst things to a greater emphasis on discovering and building upon positive qualities. In this edition we explore the definition of happiness within the context of positive psychology.
-
Previously Published Articles
-
Professional Development news
-
Blog and Twitter updates
If you would like to access daily articles & resources, and interact with over 3900 peers, make sure you join our Facebook community today: www.facebook.com/counsellors. It is a great way to stay in touch and share your knowledge in counselling.

Intothediploma
AIPC is Determined to Make Counselling an Attainable Career for You,
Just Like Over 55,000 Other Students in the Past 20 Years!
We have helped over 55,000 people from 27 countries pursue their dream of assisting others with a recognised Counselling qualification.
It's been a wonderful journey over the last 20 years (the Institute was first established in 1990). And it's been a pleasure to assist so many people realise their counselling aspirations in that time.
Why are so many people delighted with their studies? Our research over the years highlights three keys points...
1.
Our courses and personnel have just ONE specific focus... Excellence in Counselling Education. We live and breathe counselling education! Nothing else gets in the way.
2.
Exceptional value in your education investment
. Our courses are always (always) much less than other providers that deliver counselling education. Our unique focus on counselling education, the large number of students undertaking our programs, and the creative way we deliver our courses provide us with cost savings that we pass on to you.
3.
The flexibility to study where, when and how you want to. You can study Externally, In-Class, On-Line or any combination. And you can undertake your studies at a pace that suits you... 12 to 18 months or over 2, 3 even 4 years or more. You decide because you are in charge.
We understand that no two people have the same circumstances. You no doubt have issues affecting your life that are unique to you and affect the speed and manner you'd like to study. You may be working full or part-time, undertaking other studies, or may not have studied for a long time.
Let's face it, life is not predictable and in today's fast paced society it's important that your education is flexible enough to fit in with your other obligations. AIPC provides you with flexible course delivery modes so YOU set the rules for how and when you learn.

Intocounselling
Happiness and Positive Psychology
Positive Psychology's primary focus is on what people do right to obtain and maintain optimum happiness (Compton, 2005), by striving to understand and help people develop qualities that lead to greater personal fulfilment.
The premise of positive psychology is to promote factors that allow individuals to thrive and flourish by encouraging a change of focus in psychology from a preoccupation with repairing the worst things to a greater emphasis on discovering and building upon positive qualities.
Understanding Positive Psychology
As a science, positive psychology is the scientific study of positive experiences and positive individual traits. It is a field concerned with wellbeing and optimal functioning, and aims to broaden the focus of clinical psychology beyond suffering. Positive psychology denotes that troubled people want more satisfaction, contentment and joy not just less sadness and worry. The belief is that those who suffer want to build the strengths and not just correct their weaknesses (Duckworth, Steen & Seligman, 2005). The term Positive Psychology was coined by Martin Seligman, a past president of the American Psychological Association (APA), in 1998.
Positive Psychology is focused on the following:
1.
It takes interest in subjective experiences such as subjective wellbeing/happiness, flow, joy, optimism and hope.
2.
It has an interest in the thriving individual, paying particular attention to character strengths and virtues such as courage, perseverance, open-mindedness and wisdom.
3.
It aims to identify, study and enhance those qualities that improve on the positive subjective experiences and adaptive personality traits of individuals (Robbins, 2008).
Positive psychology is firmly based on humanistic theory. The premise of this discipline, like the humanistic approach, focuses on enhancing human potential. Positive psychology recognises that people can and do adapt and adjust to life in highly creative ways allowing them to feel good about life. In this context positive psychology has a keen interest in finding out what works and what is right with individuals and the way they choose to live their life, work and relate (Joseph & Linley, 2006).
At the individual level, positive psychology is about positive individual traits: the capacity for love and vocation, courage, interpersonal skills, aesthetic sensibility, perseverance, forgiveness, originality, future mindedness, spirituality, high talent and wisdom. At the group level it is about virtues and the institutions that move individuals towards better citizenship, responsibility, nurturance, altruism, civility, moderation, tolerance and work ethic (Joseph & Linley, 2006).
Assumptions of Positive Psychology
The most basic assumption of positive psychology is that human goodness and excellence are as authentic as disorders and distress and therefore deserve equal attention from mental health practitioners. The discipline of positive psychology is primarily focused on the promotion of the good life. The good life refers to those factors that contribute most predominately to a well lived life. Qualities that define the good life are those that enrich our lives, make life worth living and foster strong character (Compton, 2005).
Seligman (2002) defines good life as a combination of three elements: Positive connection to others or positive subjective experience; Positive individual traits and; Life regulation qualities.
Positive connection refers to aspects of our behaviour that contribute to positive connectedness to others. It is the positive subjective experiences that includes the ability to love, forgive, and the presence of spiritual connections, happiness and life satisfaction that combine to help and create a sense of deeper meaning and purpose in life. Positive individual traits may include such things as a sense of integrity, the ability to be creative, and the presence of virtues such as courage and humility.
Life regulation qualities are those qualities that allow us to regulate our day to day behaviour in such a way that we can accomplish our goals. Some of these qualities include a sense of individuality or autonomy, a high degree of a healthy self-control and wisdom to guide behaviour. According to positive psychology, the good life must also include the relationship with other people and the society as a whole (Park & Peterson, 2008; Duckworth, Steen & Seligman, 2005).
A primary goal of what could be termed as the positive psychology movement is to be a catalyst for change in the focus of psychology from a preoccupation with repairing the worst things in life to also building positive qualities (Joseph & Linley, 2006). This is especially relevant to the therapeutic context, since positive psychologists would argue that the role of the therapist is not to simply alleviate distress and leave the person free from symptomatology, but also to facilitate wellbeing and fulfilment which is not only a worthwhile goal in its own right, it also serves as a preventive function that buffers against future psychopathology and even recovery from illness (Joseph & Linley, 2006).
Contributions to Happiness
The concept of happiness is the corner stone of the assumptions of positive psychology. Happiness is characterised by the experience of more frequent positive affective states than negative ones as well as a perception that one is progressing toward important life goals (Tkach & Lyubomirsky, 2006). Identifying factors that contribute to happiness has proven to be challenging. Interestingly though, one thing that does stand out in the research to date is that the attainment and pursuit of pleasure may not always lead to happiness.
Certain kinds of environmental factors or conditions have been found to be associated with happiness and include such things as; individual income, labour market status, health, family, social relationships, moral values and many others (Carr, 2004; Selim, 2008; Diener, Oishi & Lucas, 2003). Ultimately, in the pursuit of understanding happiness, there are two main theoretical perspectives which focus on addressing the question of what makes people feel good and happy. These are the hedonic and eudaimonic approaches to happiness (Keyes, Shmotkin, & Ryff, 2002).
Hedonic well-being
is based on the notion that increased pleasure and decreased pain leads to happiness. Hedonic concepts are based on the notion of subjective well-being. Subjective well-being is a scientific term that is commonly used to denote the 'happy or good life'. It comprises of an affective component (high positive affect and low negative affect) and a cognitive component (satisfaction with life). It is proposed that an individual experiences happiness when positive affect and satisfaction with life are both high (Carruthers & Hood, 2004).
Eudaimonic well-being
, on the other hand, is strongly reliant on Maslow's ideas of self-actualisation and Roger's concept of the fully functioning person and their subjective wellbeing. Eudaimonic happiness is therefore based on the premise that people feel happy if they experience life purpose, challenges and growth.
This approach adopts Self-Determination Theory to conceptualise happiness (Keyes et al., 2002; Deci & Ryan, 2000). Self-determination theory suggests that happiness is related to fulfilment in the areas of autonomy and competence. From this perspective, by engaging in eudaimonic pursuits, subjective wellbeing (happiness) will occur as a by-product.
Thus, life purpose and higher order meaning are believed to produce happiness. It appears that the general consensus is that happiness does not result from the pursuit of pleasure but from the development of individual strengths and virtues which ties in with the concept of positive psychology (Vella-Brodrick, Park & Peterson, 2009). The differences between eudaimonic and hedonic happiness are listed below (adapted from: Carruthers, C.P., & Hood, C.D., 2004).
Hedonic (Subjective Wellbeing)
: Presence of positive mood Absence of negative mood; Satisfaction with various domains of life (e.g. work, leisure); Global life satisfaction.
Eudaimonic (Psychological Wellbeing)
: Sense of control or autonomy; Feeling of meaning and purpose; Personal expressiveness; Feelings of belongingness; Social contribution; Competence
Personal growth; Self-acceptance.
Positive Psychology views happiness from both the hedonistic and eudaimonic view in which they define happiness in terms of the pleasant life, the good life and the meaningful life (Norrish & Vella-Brodrick, 2008). Peterson et al. identified three pathways to happiness from the positive psychological view:
Pleasure is the process of maximising positive emotion
and minimising negative emotion and is referred to as the pleasant life which involves enjoyable and positive experiences. Engagement is the process of being immersed and absorbed in the task at hand and is referred to as the good life which involves being actively involved in life and all that it requires and demands. Thus the good life is considered to result from the individual cultivating and investing their signature strengths and virtues into their relationships, work and leisure (Seligman, 2002) thus applying the best of self during challenging activities that results in growth and a feeling of competence and satisfaction that brings about happiness.
Meaning is the process of having a higher purpose in life than ourselves
and is referred to as the meaningful life which involves using our strengths and personal qualities to serve this higher purpose. The meaningful life, like the good life, involves the individual applying their signature strengths in activities, but the difference is that these activities are perceived to contribute to the greater good in the meaningful life.
Ultimately, it is a combination of each of these three elements described above that positive psychology suggests would constitute authentic and stable happiness (Vella-Brodrick, Park & Peterson, 2009; Carruthers & Hood, 2004).
Another key contribution positive psychology has made to our understanding of the qualities and attributes of well-being is in the concept of flow. Flow is defined as an optimal state of engagement, happiness and peak experience that occurs when an individual is absorbed in an intrinsically motivating challenge (Norrish & Vella-Brodrick, 2008). Flow is typically characterised by being immersed in a specific activity that incorporates the following elements:
1.
Concentration toward the task at hand that appears effortless and is not associated with mental strain or aggressive efforts to repress or control thinking (Vella-Brodrick, Park & Peterson, 2009),
2.
Involvement in the task to the point where there is no need to think about what needs to be done before it is done (Vella-Brodrick, Park & Peterson, 2009), and
3.
Enjoyment through being involved in and doing the specific activity (Vella-Brodrick, Park & Peterson, 2009).
The state of flow has been implicated in the pathways to happiness and thus expands further the concept of happiness beyond the pleasure state. To conclude on the influence of flow Csikszentmihalyi (1990) suggests that happiness is brought on by the experience of flow that allows people to enjoy life and function better in a number of different contexts.
Personality Traits and Happiness
Personality studies indicate that happy and unhappy people have distinctive personality profiles. For example, happy people tend to be more extraverted, optimistic and usually have high self-esteem. Happiness is also considered to be an emotion produced by positive and negative events and experiences (Selim, 2008). Interestingly, a number of reports have shown that extraverted individuals are happier than introverted individuals in the context of a broad range of life experiences (Carr, 2004; Tkach & Lyubomirsky, 2006; Furnham & Christoforou, 2007).
This has been attributed to the idea that extraverts react more strongly to positive stimuli designed to induce positive emotions when compared to introverts. Extraverts are also reported to have a better fit with their social environment that may trigger positive emotions of happiness. As such, extraverts are more likely to experience happiness than introverts who may not thrive in similar social settings (Furnham & Christoforou, 2007; Carr, 2004). Happiness has also shown to be associated with easy sociability that involves natural, pleasant interaction with other people, another attribute typical of the extravert. Happiness of extraverts can be partially explained by their choice of enjoyable situations while those that are socially unskilled (e.g. introverts) may avoid such situations.
In contrast, unhappy people tend to have high levels of neuroticism. Neuroticism is the tendency to be vulnerable to feelings of anxiety and depression when faced with potentially stressful situations. Thus unhappy people are believed to be more reactive to unpleasant emotional stimuli compared to happier counterparts under the same conditions (Diener, Oishi & Lucas, 2003). Hofer, Busch and Kiessling (2008) support this point of view in stating that neuroticism is negatively associated with subjective wellbeing (happiness) while openness to experience, agreeableness, extraversion and conscientiousness are positively related to subjective wellbeing (happiness).
This view purports that Individuals are born with the genetic makeup to be either "very" happy, reasonably content, or chronically dissatisfied. Positive emotions have been shown to coincide with higher levels of activity on the left side of the brain's prefrontal lobes. A key player seems to be the neurotransmitter dopamine, which carries "feel good" messages between brain cells.
High levels of dopamine have been implicated in feelings of happiness while low levels may result in feelings of depression. Lykken and Tellegen (1996) concluded from their study of twins that most people have an average level of happiness or a "set point" that is innate in them and therefore independent of environmental factors.
They suggest that after we adjust to the effects of temporary highs and lows in emotionality (for example, happiness and sadness) we return to our biological "set point". While it is understood that very intense feelings of joy or sadness may keep people off their "set point" for somewhat longer periods, it is believed that eventually every one returns to their baseline level of wellbeing that is believed to be set by genetics (Compton, 2005).
From the biological perspective, depending on an individual's genes, some people may have a natural enthusiasm for life, deriving pleasure from ordinary activities, or may require unusual adventures. But regardless of what makes us happy, a quiet walk or a jungle safari, after the initial high, we return to our happiness set-point regulated by our level of dopamine. For some people it is suggested that their set point may lean towards positive emotionality (high level of dopamine) whereby they will tend to be cheerful most of the time. Those with a set point directed more towards negative emotionality (low dopamine) will tend to gravitate toward varying degrees of pessimism and anxiety. It is also proposed that the biologically-programmed set-point isn't really a point, it's a range.
In this context we can influence this rage thus being able to alter our "set point" by creating an environment that is more conducive to feelings of happiness. That is why factors such as family environment, education level, and cultural factors all have an impact on an individual's sense of happiness and wellbeing (Compton, 2005). Thus, rather than being a carte blanche on the individual's state of happiness, the biological view still considers environmental factors to be an influence on the more enduring trait of happiness but only within the confines of a set-point range.
When it comes to happiness, culture is considered to play a significant role. Researchers have concluded that most people across the globe do desire some form and degree of happiness. But that pursuit of happiness varies greatly depending on one's culture and circumstances (Carr, 2004). For example, very poor nations and those in dramatic political change invariably report the lowest levels of subjective well-being.
Conversely, many of the wealthy and democratic Scandinavian countries consistently report the highest levels of happiness. But a culture can also be poor in resources and rich in happiness as well. Latin American nations, for example, appear to have a more positive orientation and value happiness more than other countries (Maddux, 2004). At the other end of the scale, East Asian and African nations often place other values ahead of happiness, such as mastery and pleasing one's family or group (Carr, 2004).
Thus, how we individually define and experience happiness has as much to do with our cultural influences as it does with our personality, biological dispositions, personal goals and other individual factors. What this means is that while most people in practically every society will likely desire some form of well-being (both psychologically and physically), what they value will greatly determine what shape that pursuit of happiness is and what it will look like once acquired.
Because of such cultural variance in what factors contribute to high levels of happiness and well-being, it must be concluded that there are more determinants to happiness beyond the scope of what positive psychology currently understands. What is perhaps important to understand is that each culture finds its own sources of well-being and maximises these by building from their own cultural resources to pursue their own individual happiness.
Positive psychology uses the term authentic happiness to describe the combination of behaviours that constitutes happiness and a good life. Authenticity in this context refers to both the ability to recognise and take responsibility for one's own psychological experiences and the ability to act in ways that are consistent with those experiences. Authentic happiness is thought to derive from the identification and cultivation of signature strengths and virtues (Robbins, 2009).
Thus, authentic happiness suggests that we all have signature strengths that we use in challenging times to bring about change. The idea is that individuals should focus on their strengths and not their weaknesses in order to attain authentic happiness. The focus is on drawing on those strengths and using them as tools to maximise meaningful life. Greater authenticity was also linked to less depression and less perceived stress and fewer complaints of physical problems, creating a conducive climate for happiness (Compton, 2005).
Seligman (2002) differentiates between strengths and talents as they are often confused in the identification of individual signature strengths. It is suggested that strengths are moral traits while talents are innate. Talents are said to be relatively automatic whereas strengths are more voluntary. Although talent does not involve a choice about possessing it, there is a choice of whether to burnish it and where to deploy it.
Strength on the other hand involves choices about when to use it and whether to keep building it (Seligman, 2002). It is argued that signature strengths are built from the discovery and ownership of the strengths that an individual already possess. Seligman and his colleagues have identified 24 signature strengths and 6 virtues that are believed to be necessary for one to attain the authentic happiness.
Carr, A. (2004). Positive psychology: The Science of Happiness and Human Strength. New York, NY: Routledge.
Deiener, E., Pishi, S., & Lucus, R.E. (2003). Personality, culture, and subjective wellbeing: Emotional and cognitive evaluations of life. Annual Review of Psychology, 54, 403-425.
Duckworth, A.L., Steen, T.A. & Seligman, E. P. (2005). Positive psychology in clinical practice. Annual Review of Clinical Psychology, 1, 629-651.
Furnham, A., & Christoforou, I. (2007). Personality traits: Emotional intelligence and Multiple Happiness. North American Journal of Psychology, 9, 439-462.
Hofer, J., Busch, H., & Kiessling, F. (2008). Individual Pathways to life satisfaction: The significance of traits and motives. Journal of Happiness Studies, 9, 503-520.
Norrish, J.M., & Vella-Brodrick, D. (2008). Is the study of happiness a worthy scientific pursuit. Social Indicators Research, 87:393-407.
Park, N., & Peterson, C. (2008). Positive psychology and character strengths: Application to strengths based school counseling. ASCA, 12, 85-92.
Reiss, S. (2001). Secrets of happiness. Psychology Today, 34, 50-56.
Robbins, B.D. (2008). What is the good life? Positive psychology and renaissance of humanistic psychology. The Humanistic Psychologist, 36, 96-112.
Robert, S., & Linley, P.A. (2006). Positive Therapy: A Meta Theory for Positive Psychological Practice. New York, NY: Routledge.
Seligman, M.E.P., Parks, A., Steen, T. (2004). A Balanced psychology and full life. The Royal Society, 359, 1379-1381.
Seligman, M.E.P. (2002). Authentic Happiness: Using the new positive psychology to realize your potential for lasting fulfilment. Sydney: Random House Australia.
Selim, S. (2008). Life satisfaction and happiness in Turkey. Social Indicators Research, 88, 531-562.
Tkach, C., & Lyubomirsky, S. (2006). How do people pursue happiness? Relating personality, happiness-increasing strategies and wellbeing. Journal of Happiness Studies, 7, 183-225.
Did you enjoy this article?
Then share the feeling and forward it to a friend! Quick reminder: Please send this eZine to all your family and friends so they too can enjoy the benefits. Thank you.

Intoqualifications
Learn How You Can Gain Specialty Expertise and a Graduate Qualification with a Vocational Graduate Certificate or Vocational Graduate Diploma in Counselling...
...In Only 6 to 12 Months
More and more Counsellors are gaining advanced specialist skills with a Vocational Graduate qualification. Vocational Graduate qualifications provide a higher level, vocational alternative to traditional Post Graduate courses offered by Universities.
It's time and cost effective, meaning you can gain a formal graduate qualification in 6 to 12 months in your specialist area. Here's how a graduate qualification can advance your career:
-
Develop a deeper understanding of your area of interest and achieve more optimal outcomes with your clients.
-
A graduate qualification will assist you move up the corporate ladder from practitioner to manager/ supervisor.
-
Make the shift from being a generalist practitioner to a specialist.
-
Gain greater professional recognition from your peers.
-
Increase client referrals from allied health professionals.
-
Maximise job opportunities in your preferred specialty area.
-
Formalise years of specialist experience with a respected qualification.
Save Over $6,000 (67% Discount to Market)
A Vocational Graduate Diploma at a university costs between $10,000 and $38,000. BUT, you don't have to pay these exorbitant amounts for an equally high quality qualification. You can do your qualification with the Institute and save a massive $6,000+ on the cost of doing a similar course at university.
To learn more, please visit
www.aipc.net.au/vgd
. Alternatively, call your nearest Institute branch on the FreeCall numbers shown below.
Regional NSW: 1800 625 329
Regional QLD: 1800 359 565
NT/Tasmania: 1800 353 643

Intobookstore
The Institute has a list of recommended textbooks and DVDs which can add great value to your learning journey - and the good news is that you can purchase them very easily. The AIPC bookstore will give YOU:
This fortnight's feature is...
Name: The Resilient Practitioner
AIPC Price: $65.65 (RRP $72.95)
Skovholt gives clear explanations of practitioner stress and provides remedies that can be implemented. Caring professionals will find this book to be a rich resource of encouragement for professional development.
To order this book, simply contact your nearest
Student Support Centre
or the AIPC Head Office (1800 657 667).

Intoarticles
General Adaptation Syndrome
General adaptation syndrome describes the body's short-term and long-term reaction to stress. Originally described by Hans De Solye in the 1920s, the general adaptation syndrome describes a three stage reaction to stress covering our initial reaction to the stressor, our resistance and adaptation to coping with the stressor and our eventual exhaustion after dealing with the stress whereby in normal circumstances we will recover from that exhaustion and live to deal with stressors another day.
During the alarm reaction phase, a stressor disturbs homeostasis. Homeostasis is a point of balance or internal biological equilibrium. The brain subconsciously perceives the stressor and prepares the body either to fight or to run away, a response sometimes called the fight or flight response. When the mind perceives a stressor, the cerebral cortex, is called to attention. If the cerebral cortex consciously or unconsciously perceives a threat, it triggers an autonomic nervous system response that prepares the body for action.
The Art of Now: Six Steps to Living in the Moment
We live in the age of distraction. Yet one of life's sharpest paradoxes is that your brightest future hinges on your ability to pay attention to the present.
A friend was walking in the desert when he found the telephone to God. The setting was Burning Man, an electronic arts and music festival for which 50,000 people descend on Black Rock City, Nevada, for eight days of "radical self-expression"—dancing, socializing, meditating, and debauchery.
A phone booth in the middle of the desert with a sign that said "Talk to God" was a surreal sight even at Burning Man. The idea was that you picked up the phone, and God—or someone claiming to be God—would be at the other end to ease your pain.
So when God came on the line asking how he could help, my friend was ready. "How can I live more in the moment?" he asked. Too often, he felt, the beautiful moments of his life were drowned out by a cacophony of self-consciousness and anxiety. What could he do to hush the buzzing of his mind?
"Breathe," replied a soothing male voice.

Intodevelopment
Convenient Professional Development
Hundreds of counsellors, psychologists, social workers, mental health nurses and allied health professionals already access over 100 Hours of Professional Development online, for less than $1 a day. Now it's your turn.
Mental Health Academy (MHA) is the leading provider of professional development education for the mental health industry. MHA provides the largest variety of courses and videos workshops, all conveniently delivered via the internet.
With MHA, you no longer have to worry about high costs, proximity and availability, or fitting a workshop around your lifestyle!
You can access the huge range of PD, including courses and video workshops, whenever and from wherever you want.
Whether you are looking for courses on anxiety and depression, or a video workshop discussing the intricacies of relationship counselling - Mental Health Academy is your gateway to over 100 hours of professional development content.
Take a quick look at what Mental Health Academy offers:
-
Over 70 professionally developed courses.
-
On-demand, webstreamed video workshops.
-
Over 100 hours of professional development.
-
Extremely relevant topics.
-
New courses released every month.
-
Video supported training.
-
Online, 24/7 access to resources.
-
Endorsement by multiple Associations, including AASW, ACA and APS.
Begin your journey today
. Click on the link below to register for a monthly or annual unlimited membership. As an unlimited member, you can access all MHA courses for less than $1 per day, and receive discounts when purchasing any video workshops:

Intoconnection
Have you visited Counselling Connection, the Institute's Blog yet? We continually publish new and interesting posts including case studies, profiles, success stories and much more. Make sure you too get connected (and thank you for those who have already submitted comments and suggestions).
From elementary school through college, today's students face an ever-expanding list of pressures, both inside and outside the classroom.
It's a good thing Jodi Mullen didn't become a counselor exclusively for the compliments. Mullen, an associate professor and coordinator of the mental health counseling program at the State University of New York at Oswego, recalls working with a 12-year-old European American girl from a middle-class family whose presenting problem, according to the girl's intake form, was "promiscuity."
"Promiscuity is one of those words that means different things to different people," says Mullen, who co-authored the book Counseling Children: A Core Issues Approach with Richard Halstead and Dale-Elizabeth Pehrsson, published earlier this year by the American Counseling Association. "In this case, her mother indicated she meant that her daughter had had intercourse with at least four boys in the last two months, and those were [just] the ones she knew about.
There were actually three more, my client later disclosed, all within the last two months. My first thought was, 'Yikes!' I was very worried about this girl, and I wasn't sure I could really help her. I knew I could lecture her about her behavior, but I also knew that would not be helpful [because] I am sure others had already done enough lecturing."

Intotwitter
The latest podcast is online and includes items on meditation and the inheritance of intelligence: https://ow.ly/6lTkJ
Even mild cognitive impairment appears to substantially increase risk for death, study suggests https://t.co/NDZ5azo
An Introduction to Pre-Marriage Counselling, including three usual styles of approach: https://bit.ly/9mhHNQ
The emotional brain in youth: Research suggests how to diagnose and treat mood disorders in children and adolescents https://ow.ly/1ey2fc
Note that you need a Twitter profile to follow a list. If you do not have one yet, visit https://twitter.com to create a free profile today!

Intoquotes
"Most folks are about as happy as they make up their minds to be."

Intoseminars