In this Issue
Contact us
Publications
Editor: Sandra Poletto
Email: ezine@aipc.net.au
Website: www.aipc.net.au
AIPC appreciates your feedback. Please email ezine@aipc.net.au with any comments, suggestions or editorial input for future editions of Institute Inbrief.
Support Centres
Brisbane 1800 353 643
Sydney 1800 677 697
Melbourne 1800 622 489
Adelaide 1800 246 324
Sunshine Coast 1800 359 565
Port Macquarie 1800 625 329

Singapore 800 1301 333
New Zealand 0011 64 9919 4500
Join us…
If you are not already on the mailing list for Institute Inbrief, please subscribe here.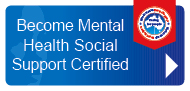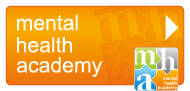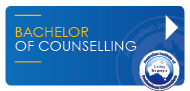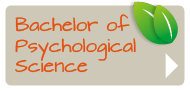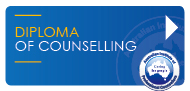 No part of this publication may be reproduced without permission. Opinions of contributors and advertisers are not necessarily those of the publisher. The publisher makes no representation or warranty that information contained in articles or advertisements is accurate, nor accepts liability or responsibility for any action arising out of information contained in this e-newsletter.
Copyright: 2012 Australian Institute of Professional Counsellors

Hello!
Welcome to Edition 141 of Institute Inbrief. In this edition's featured article we showcase a case study demonstrating the use of Person Centred Therapy within a school counselling environment.
-
Previously Published Articles
-
Professional Development news
-
Blog and Twitter updates
If you would like to access daily articles & resources, and interact with over 3700 peers, make sure you join our Facebook community today:
www.facebook.com/counsellors
. It is a great way to stay in touch and share your knowledge in counselling.

Intodegree
FINAL DAYS: Bachelor of Counselling 2011 intake
The mid-year intake for our Bachelor of Counselling closes this week. There are only a handful of places remaining. So, if you're interested in studying the Bachelor of Counselling you must submit your interest immediately.
Here are a few unique benefits of our program:
-
Receive up to a FULL YEAR credit for prior studies (if eligible).
-
You can get started with NO MONEY DOWN with government Fee-Help.
-
You can study externally, making it one of the most flexible qualifications in the country.
-
You can save $15,700.00 on your qualification.
-
There are Residential Schools for practical elements and networking.
-
You're supported by a large team of academic professionals.
Note - This is the last intake of the year, so if you miss this opportunity you'll have to wait until 2012.

Intothediploma
The Institute's Diploma of Counselling is an Industry Recognised Qualification, Allowing You to Practice as a Qualified Counsellor.
The nationally recognised Diploma of Counselling is recognised by the Australian Counselling Association (ACA), Australia's largest Member Association for Counsellors.
As part of its charter, ACA recognises courses that meet its training standards. These standards cover a broad range of areas, encompassing core organisational, staffing and educational competencies, as well as ensuring AIPC as a training body maintains an exceptionally high professional standard.
When you graduate, you are automatically eligible to become a Qualified Member of the Australian Counselling Association. You will be able to get professional indemnity insurance (preferred rates), and your qualification and Membership will be accepted and regarded in the industry.
And while you're studying with the Institute...
Simply put, AIPC sets the benchmark in education support. Even if you decide to study entirely at home or online, you'll never be alone in your studies. We have specialised in external education for over 19 years and have the most highly qualified, professional support team in the industry. Help is only ever a phone call or email away. Our enormous pool of educational resources means you have access to:
-
An Education team of over 65 degree qualified counselling professionals, all with extensive industry experience and teaching and assessing qualifications.
-
You'll have access 24 hours a day, 7 days a week to the online Knowledge Base that contains over 4,000 specific questions and answers relating to your course.
-
You'll have unlimited FREE access 9am to 5pm (EST) to the 1300 Study Assistance Line where you can discuss any study questions you may have with qualified team members.
-
You'll have unlimited email support. Send a question any time and have your enquiry replied to within 12 hours.
-
And you'll have the support of your local Student Support Centre who will link you into a local student support network (if you wish to stay in touch with other students); help you prepare for your practical assessments; co-ordinate your In-Class or tutorial activities; and set you up in a number of volunteer opportunities if you wish to practice your skills in the field.

Intonews
Our Thoughts are with Zahava
Many of our students and graduates will know Zahava Starak. Zahava has been a Senior Education Adviser, Marker, Private Assessor and Seminar Presenter with AIPC for almost 11 years.
Unfortunately, a couple of weeks ago, Zahava suffered a severe stroke and was admitted to Royal Brisbane Hospital. Since then, she has been in intensive care, undergone many tests and medical procedures, and has recently moved to the stroke ward. It is difficult at this stage for the medical professionals to determine the level of her recovery, they just have to wait and see.
We ask that you keep Zahava and her family in your thoughts and prayers. Zahava is a most genuine, kind and compassionate person and we hope her strength will pull her through. If anyone can do it, Zahava can!

Intocounselling
A Case Demonstrating Person Centred Therapy
Michael has made an appointment to see his School Counsellor. He is due to finish school this year and is undecided about what direction he should take once he leaves school. Michael is a high achiever and his parents want him to make the most of his opportunity to enter University and study Law or Medicine.
Whilst Michael is interested in Medicine, he feels that his interests at the moment are directed towards working and travelling abroad. He wants to discuss his preferences with the School Counsellor and to talk about the pressure he has been experiencing.
For ease of writing, the Professional Counsellor is abbreviated to "C".
Essential Case Information
"C" has known Michael for the last 18 months and has developed a rapport with him. Michael and his parents have visited "C" a few times to discuss Michael's career options and the subjects that would benefit him the most. From these meetings, "C" has ascertained the following information.
Michael's parents would like him to achieve a high OP score and are encouraging him to pursue science and maths subjects to allow him access to University to study Law or Medicine. Michael's father is a Barrister and would like to see his son follow on in his professional footsteps. Michael's mother wishes for Michael to have a professional career, but she has also encouraged his interest in arts, history and travel.
Both parents have contributed considerable time and energy into Michael's education and Michael is very grateful for their support. As he has a very close relationship with his parents, Michael feels a great deal of pressure to follow the goals that they have set for him. Whilst he would like to follow a career in Medicine, he is not sure that he has the life experience to make such an important decision.
After the last meeting, Michael confided to "C" that he did not want to go into university straight after school. If he could have his own way, he would prefer to take some time off from study and travel for a while. He has a close group of friends who are interested in welfare work. Together they have plans to travel and work voluntarily. These dreams with his friends seem exciting and challenging to him and would allow him some time to come to a decision about his career.
Michael has talked to his parents about travelling, particularly to his mother. She is understanding of his need to see the world and to experience a different side to life, however she is also concerned that he is still very young and inexperienced. She would prefer to see him enter University first and travel when he gets a little older.
Michael's father is also concerned about Michael's preferred directions. He fears that if Michael doesn't undertake University at this age, he may spend his life wandering around the world, without any substantial training to fall back on. Michael's older sister (Theresa) has dropped out of her studies and has spent the last 5 years travelling. Michael's father does not want to see his son follow the same direction as his sister. He has offered to finance his son's further education if he enters university directly after school.
"C" has previously administered a Personality Need Type Profile for Michael, and has found him to have moderate type C/D needs. After some discussion with Michael, "C" believes that he has fairly high need gratification through his school work and home life, however the disagreement with his parents has been causing him some discomfort, particularly because of his security needs.
"C" has decided to use a person-centred approach with Michael. "C" believes that Michael has the resources to come to his own decision about his life. Because of the rapport that already exists between "C" and Michael, "C" suspects that Michael may look to him to acknowledge his right to choose his own path. Because of "C's" respect for both Michael and his parents, "C" believes that a person centred approach would be of benefit, to ensure that the responsibility for the decision remains with Michael.
When Michael arrives, "C" begins the session by making him comfortable and asking some questions about his sports interests. Both "C" and Michael are interested in touch football, and it is a topic that they have discussed in some detail in the past. As this conversation draws to a close, "C" asks Michael about his reasons for making the appointment.
As Michael explains the difficult decision he has to make, "C" pays close attention to Michael's body language and his description of feelings. "C" attempts to make Michael feel listened to by making eye contact with him and by sitting forwards, in a more active listening position.
"As you know, Mum and Dad are really keen for me to go to University next year, but I really don't like the idea. I'm not looking forward to more years of study yet," Michael explained. "I'm getting to the point where I don't want to do any more study after this year, I'd rather hang out with Paul and Mica. Their parents don't put the same pressures on them to study and they don't mind if they travel after leaving school. Compared to them, I feel like I'm wrapped up in cotton wool."
"C" paraphrased Michael's comments, focussing on his feelings, "so your feeling that you haven't got as much freedom as your friends do." "Well, yeah," replied Michael, "I've always gone along with what Mum and Dad wanted, and so I've never had any reason to really disagree with them, and I've always kinda wanted what they wanted anyway. But now I don't. Sure it will be great to go to University one day, it's not like I'm going to be like my sister and never come home, but Dad is really paranoid about it."
"C" responded, "It sounds like you've got some plans of your own, that are different to your sister's and your fathers, is that right?"
"Definitely," Michael said with emphasis. "Definitely," "C" replied, "you said that with a lot of conviction!" "Yeah," Michael replied, "you know, I've got some really good ideas of where I want to go and what I could do with my life." "That's great," responded "C", "I'd really like to hear about them."
As Michael describes his plans for the future, "C" listened carefully and felt proud of the goals Michael was setting himself. "C" appreciated the strength of character that Michael demonstrated, for someone of such a young age. "C" felt that Michael had both the conviction and determination to create meaningful goals for himself and to carry them through.
Michael felt excited and elated to talk about his plans so candidly with someone. He felt that "C" had a deep appreciation of his needs, which inspired confidence in himself and the goals that he dreamed about. Michael was surprised and heartened by the depth of his convictions and the strength of his belief in his goals. Having someone listen to him so intently made him feel special and worthwhile. He genuinely felt that his world was an exciting and challenging place to be.
"C" expressed some of his thoughts to Michael, so as to further convey his genuine concern for Michael. "You certainly seem to have some very clear goals for yourself. From what I know of you, you're a very determined young man and you've achieved very well at the subjects that you've taken on. I am sure that you can achieve all of your goals if you keep your determination. It takes a lot of maturity, and a certain type of person to be able to identify your goals so clearly. I can imagine that it must be frustrating to experience some obstacles to reaching your dreams."
"Yes…I'm not sure what to do about that," replied Michael. "I know that my parents mean well and are worried for me, but, I think that I want them to support me in other ways now." "How is their support of value to you," inquired "C".
"Probably more valuable than what I realise! You know, they've done a lot for me. I've always been into a lot of things and they seemed to have sensed that and tried to give me lots of opportunities. In some ways we're a well suited family, you know? They want a son who achieves well, and I just want to achieve. Up until this point, we've mostly agreed about what I achieve at. My sister is different though, she is happier to just accept life as it comes along and she never used to like Dad pressuring her to do stuff. They used to argue a lot and sometimes I think she saw going overseas as a way to escape and be herself."
"Dad was pretty upset when she went, I think he took it personally. I know he would just go crazy if he thought that I was going to do the same thing. I just wonder if I can ever get him to see that the decisions Theresa made and the ones I want to make have got nothing to do with him. I really don't want him to think that I'm ungrateful or doing it to spite him."
"C" reflected, "it sounds like your pretty grateful to your father and that you respect him. It also sounds like you are trying to find some ways to tell him about your plans, whilst still respecting him."
"Yeah, though I'm still afraid that he won't agree to my plans," replied Michael.
"C" responded, focussing on his feelings, "can you tell me more about your fears?" "Well," Michael replied, "I don't know, I guess I fear that he'll back off and not offer me any more chances to go to University."
"How would you feel if that happened," inquired "C". "Really let down, and angry too. I mean, he's got to let me make my own life now. I'm not just a kid anymore," Michael responded, frowning.
"C" reflected Michael's meaning back to him. "You're feeling angry about your lack of freedom and you want your father not to treat you like a kid any more. You want to go to University someday, but you'd like to have a break from study and travel with your friends. You're afraid that your father will not accept your decisions and you will lose respect for each other. Does this sound right to you?"
Yeah, Michael sighed, "so what am I supposed to do? Why won't Dad give me some credit for my own sense? Does he think that I'm going to be a kid for the rest of my life? I deserve to make my own plans," complained Michael.
"C" nodded and responded, "they're all important questions Michael, what do you think some of the answers might be?" "I don't know," replied Michael, "I thought that you could help me out there." "Hmm," said "C", "that's a tough one. I can see why you're having such difficulty in making a decision. On the one hand, you've got some very exciting plans of your own that you want to fulfil. On the other hand, your trying to consider the plans that your parents are offering you, to get a tertiary education. I'm also wondering how you'll make a decision."
"Ultimately, I'd like to do both," said Michael. "C" nodded and remained silent for a period. Michael also sat silently, thinking to himself. After a period, Michael replied, "I think I need to think about it some more. I need to talk to my parents some more too. I've been a bit afraid to talk about it directly, in case they definitely say 'no'. I was thinking that I have to put in my selection for university soon, so perhaps I could apply for Medicine, but then defer for a year. It might be easier for Dad to accept, if I did this. What do you think about that?"
"C" replied, "discussing some of your options with your parents is a good idea. Perhaps you might think about how you would approach them. How might you feel if they still did not accept your proposals?"
"I'd feel let down and angry. I think I'd want to leave home if that happened. I wouldn't want to make a scene, but I do want to live my own life. I think that I would have to leave."
"C" replied, "that is a serious move, leaving home. Your goals must be very important to you indeed."
"They are!" Michael exclaimed.
"C" probed further into Michael's feelings about the choices he wanted to make. In particular he asked Michael about approaching his parents to discuss his goals. "C" focussed in on what Michael would say to his parents to let them know the seriousness of his intentions. "C" also asked Michael to consider how his parents might react to his news. From this, Michael developed some strategies for himself to use when telling his parents of his intentions.
In summary, "C" expressed his appreciation of Michael's world and experiences. "C" validated Michael's feelings and goals and complemented Michael on his mature strategies to explain his goals to his parents. Michael's decisions included setting a time with his parents to discuss his goals, to suit everyone. He thought that they might go out for dinner one evening, to mark it as an important event. Michael would ask his parents to think about their goals for him and discuss these over dinner. In this way Michael would be allowing for his parents to contribute to his plans and hopefully influence them to listen to and respect his own ideas.
As a finishing point "C" asked Michael how he had felt about the session in general. Michael had appreciated the opportunity to talk about his issues and goals so completely to someone. He said he felt clearer about the direction he wanted to take in his life and was beginning to consider how to explain his goals to his parents. He thought that "C" had really appreciated him for who he was and it made him feel more mature in himself. He had hoped that "C" would have offered him some more direct advice about what to do, but understood that it was his own responsibility to decide.
Some points to consider with Person Centred Therapy are as follows:
This therapy focuses on the quality of the client / counsellor relationship. It assumes that clients are basically trustworthy and have the inner resources to find solutions to their own problems. It is a less directive therapy on the counsellor's behalf, meaning that clients are free to set their own goals and create the conditions that will allow themselves to explore their needs and behaviours.
Therapists themselves contribute to the client's growth by providing a warm, positive, trusting, and open relationship with the client. The three important qualities the counsellor should possess are congruence (genuineness), unconditional positive regard (acceptance and caring) and accurate empathetic understanding (ability to deeply grasp the world of another person).
There are no fixed techniques that apply to Person Centred Therapy, rather there are a set of principles for counsellors to be guided by. Some of these are as follows:
-
The client is experiencing a discrepancy between the way they perceive themselves, the ideal picture of themselves and the reality of their situation. They may feel helpless and unable to make a decision, or direct their own life.
-
Whilst the client may look to the counsellor for direction, the emphasis will be upon the client to take responsibility for their own decisions and to learn to use the therapeutic relationship to increase their self-understanding.
-
The therapist should attempt to understand the client's world through listening, empathising, respecting and accepting them; and in doing so, the counsellor will be integrating themself into the relationship with the client.
-
The therapist should try to experience genuine care and acceptance of their client, otherwise, the client may feel that the counsellor is feigning interest and will not fully disclose their feelings.
-
As clients experience the therapist listening to them and accepting them, they learn how to accept themselves. As they find the counsellor caring for them, they start to experience themselves as worthwhile and valuable. When they experience realness from the counsellor, the client is encouraged to shed their pretences with themselves and others.
Did you enjoy this article?
Then share the feeling and forward it to a friend! Quick reminder: Please send this eZine to all your family and friends so they too can enjoy the benefits. Thank you.

Intobookstore
The Institute has a list of recommended textbooks and DVDs which can add great value to your learning journey - and the good news is that you can purchase them very easily. The AIPC bookstore will give YOU:
This fortnight's feature is...
Name: Theories and Strategies in Counselling and Psychotherapy, 5th Ed.
AIPC Price: $131.35 (RRP $145.95)
This is text that operates in "real time". It puts the student directly into psychotherapy as it is being practised today through the latest theoretical research and delivery systems.

Intoarticles
Skills and Role of the Group Therapist
Group therapy provides a unique and important way for clients to learn about themselves and their relationships, to gain confidence, develop new skills and abilities, and to give and receive support and feedback from others. For many types of problems, group therapy is the treatment of choice. In this article we overview skills and role of the group therapist.
Group therapist's skills are displayed in different ways and at various stages during the life of the therapy group. Group therapists must be well versed in knowing which skills are at the core of leading an effective group while also ensuring any skills employed are done in a timely and appropriate manner.
Dealing with Aggressive Children
Children with aggressive behaviour constitute one of the most common and difficult challenges for parents, particularly for young parents. To work on this issue it is crucial that parents have developed a relationship (with the child) based on solid communication and trust.
Parents must be willing to take a step back from the situation and view their child's behaviour in context. What is unacceptable behaviour to a parent may seem logical and appropriate to a child. The key to helping a child manage their own behaviour is to teach them realistic, constructive alternatives to the behaviour habits they have already developed.
A child with consistently aggressive behaviour may be taught how to identify when they are feeling angry and then learn strategies to apply in such situations. Children, for example, may be taught to count-to-ten, take deep breaths, run around the oval or visualise a peaceful scene. Children should not be discouraged from feeling angry but rather taught how to deal appropriately with anger when it arises.
In this article, we will take a look at some practical examples of aggressive children and provide tips to deal with this challenge.

Intodevelopment
Convenient Professional Development
Hundreds of counsellors, psychologists, social workers, mental health nurses and allied health professionals already access over 100 Hours of Professional Development online, for less than $1 a day. Now it's your turn.
Mental Health Academy (MHA) is the leading provider of professional development education for the mental health industry. MHA provides the largest variety of courses and videos workshops, all conveniently delivered via the internet.
With MHA, you no longer have to worry about high costs, proximity and availability, or fitting a workshop around your lifestyle!
You can access the huge range of PD, including courses and video workshops, whenever and from wherever you want.
Whether you are looking for courses on anxiety and depression, or a video workshop discussing the intricacies of relationship counselling - Mental Health Academy is your gateway to over 100 hours of professional development content.
Take a quick look at what Mental Health Academy offers:
-
Over 70 professionally developed courses.
-
On-demand, webstreamed video workshops.
-
Over 100 hours of professional development.
-
Extremely relevant topics.
-
New courses released every month.
-
Video supported training.
-
Online, 24/7 access to resources.
-
Endorsement by multiple Associations, including AASW, ACA and APS.
Begin your journey today
. Click on the link below to register for a monthly or annual unlimited membership. As an unlimited member, you can access all MHA courses for less than $1 per day, and receive discounts when purchasing any video workshops:

Intoconnection
Have you visited Counselling Connection, the Institute's Blog yet? We continually publish new and interesting posts including case studies, profiles, success stories and much more. Make sure you too get connected (and thank you for those who have already submitted comments and suggestions).
Bullying – Quick Facts and Information
There is no universal accepted definition of bullying. Olweus (1993) defines bullying as repeated, aggressive behaviour involving a power imbalance between the bully (perpetrator) and the intended bully victim (Olweus and Limber, 2010). Rigby (2010) defines bullying as a systematic and repeated abuse of power and identifies three aspects to bullying: 1) a desire to hurt/dominate; 2) an imbalance of power involving unfair action favouring the perpetrator and 3) the target of the action lacks appropriate defence therefore feeling oppressed and humiliated.
Does behaviour have to be repeated behaviour to be considered bullying?
Generally bullying does consist of repeated encounters between the targeted person and the bully. However, this is not always the case. From the targeted person's perspective, the effect from a single event can be just as damaging.

Intotwitter
As military referrals to civilian counselors increase, understanding the military culture and how couples thrive...
https://t.co/KNStBCx
From miraculous machine to mystifying mass, join UC researchers as they uncover the mysteries of the human brain.
https://fb.me/DsDb6wCW
Note that you need a Twitter profile to follow a list. If you do not have one yet, visit
https://twitter.com
to create a free profile today!

Intoquotes
"Clarity of mind means clarity of passion, too; this is why a great and clear mind loves ardently and sees distinctly what it loves."

Intoseminars