In this Issue
Contact us
Publications
Editor: Sandra Poletto
Email: ezine@aipc.net.au
Website: www.aipc.net.au
AIPC appreciates your feedback. Please email ezine@aipc.net.au with any comments, suggestions or editorial input for future editions of Institute Inbrief.
Support Centres
Brisbane 1800 353 643
Sydney 1800 677 697
Melbourne 1800 622 489
Adelaide 1800 246 324
Sunshine Coast 1800 359 565
Port Macquarie 1800 625 329

Singapore 800 1301 333
New Zealand 0011 64 9919 4500
Join us…
If you are not already on the mailing list for Institute Inbrief, please subscribe here.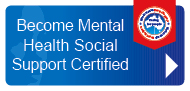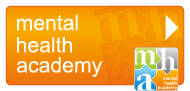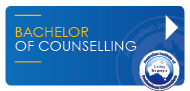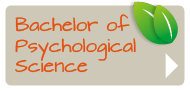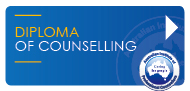 No part of this publication may be reproduced without permission. Opinions of contributors and advertisers are not necessarily those of the publisher. The publisher makes no representation or warranty that information contained in articles or advertisements is accurate, nor accepts liability or responsibility for any action arising out of information contained in this e-newsletter.
Copyright: 2012 Australian Institute of Professional Counsellors

Hello!
Welcome to Edition 139 of Institute Inbrief. Crisis intervention is the most widely applied form of brief treatment used by mental health practitioners. In this 2-part article series, we'll overview approaches of crisis intervention in counselling.
-
Previously Published Articles
-
Professional Development news
-
Blog and Twitter updates
If you would like to access daily articles & resources, and interact with over 3500 peers, make sure you join our Facebook community today: www.facebook.com/counsellors. It is a great way to stay in touch and share your knowledge in counselling.

Intothediploma
The Institute's Diploma of Counselling is an Industry Recognised Qualification, Allowing You to Practice as a Qualified Counsellor.
The nationally recognised Diploma of Counselling is recognised by the Australian Counselling Association (ACA), Australia's largest Member Association for Counsellors.
As part of its charter, ACA recognises courses that meet its training standards. These standards cover a broad range of areas, encompassing core organisational, staffing and educational competencies, as well as ensuring AIPC as a training body maintains an exceptionally high professional standard.
When you graduate, you are automatically eligible to become a Qualified Member of the Australian Counselling Association. You will be able to get professional indemnity insurance (preferred rates), and your qualification and Membership will be accepted and regarded in the industry.
And while you're studying with the Institute...
Simply put, AIPC sets the benchmark in education support. Even if you decide to study entirely at home or online, you'll never be alone in your studies. We have specialised in external education for over 19 years and have the most highly qualified, professional support team in the industry. Help is only ever a phone call or email away. Our enormous pool of educational resources means you have access to:
-
An Education team of over 65 degree qualified counselling professionals, all with extensive industry experience and teaching and assessing qualifications.
-
You'll have access 24 hours a day, 7 days a week to the online Knowledge Base that contains over 4,000 specific questions and answers relating to your course.
-
You'll have unlimited FREE access 9am to 5pm (EST) to the 1300 Study Assistance Line where you can discuss any study questions you may have with qualified team members.
-
You'll have unlimited email support. Send a question any time and have your enquiry replied to within 12 hours.
-
And you'll have the support of your local Student Support Centre who will link you into a local student support network (if you wish to stay in touch with other students); help you prepare for your practical assessments; co-ordinate your In-Class or tutorial activities; and set you up in a number of volunteer opportunities if you wish to practice your skills in the field.

Intostudies
Learn How You Can Gain Specialty Expertise And A Graduate Qualification With A Vocational Graduate Certificate Or Vocational Graduate Diploma In Counselling...
...In Only 6 to 12 Months.
More and more Counsellors are gaining advanced specialist skills with a Vocational Graduate qualification. Vocational Graduate qualifications provide a higher level, vocational alternative to traditional Post Graduate courses offered by Universities.
It's time and cost effective, meaning you can gain a formal graduate qualification in 6 to 12 months in your specialist area. Here's how a graduate qualification can advance your career:
-
Develop a deeper understanding of your area of interest and achieve more optimal outcomes with your clients.
-
A graduate qualification will assist you move up the corporate ladder from practitioner to manager/supervisor.
-
Make the shift from being a generalist practitioner to a specialist.
-
Gain greater professional recognition from your peers.
-
Increase client referrals from allied health professionals.
-
Maximise job opportunities in your preferred specialty area.
-
Formalise years of specialist experience with a respected qualification.
Save Over $6,000 (67% Discount to Market)
A Vocational Graduate Diploma at a university costs between $10,000 and $38,000. BUT, you don't have to pay these exorbitant amounts for an equally high quality qualification. You can do your qualification with the Institute and save a massive $6,000+ on the cost of doing a similar course at university.
To learn more, please visit
www.aipc.net.au/vgd
. Alternatively, call your nearest Institute branch on the FreeCall numbers shown below:
Regional NSW: 1800 625 329
Regional QLD: 1800 359 565

Intonews
AIPC Journals join Online Library
Our subscribers, students and graduates often ask us where they can find high quality reference material online. It can be time consuming sifting through the vast amount of material online to find what you need.
It was stated perfectly by Anthony Robbins:
"We live in an age where we're drowning in information and starving for wisdom."
Well, we've done something about it. AIPC Journals are now available via the Mental Health Academy Journal Library. The MHA Library showcases hundreds of quality Australian and International journals and articles, all available to you at absolutely no cost.
Right now, you can
download 21 editions
of AIPC's "The Professional Counsellor" – as well as 600+ journal articles from a range of leading industry publishers. To access the Library, simply visit the following page:
And while you're there, make sure you subscribe to Mental Health Academy's free newsletter. The newsletter is jam-packed with great articles and professional development resources, and keeps you in the loop when new journals are released.

Intocounselling
Crisis Intervention in Counselling, Part 1
Crisis intervention is the most widely applied form of brief treatment used by mental health practitioners. All crisis intervention and trauma treatment specialists are in agreement that before intervening, a full assessment of the individual and the situation must take place.
Early intervention may prevent acute traumatic stress reactions from becoming chronic stress disorders. Crisis intervention attempts to help individuals take advantage of opportunities to develop from within the context of the crisis encountered and minimise risks of getting stuck in the memory of the crisis whereby the incident dominates the person's life well after it has ended.
Crisis therapists support the process of assisting clients to fully comprehend the situation, apply effective decision-making, and to move on in the present day of life and relationships. Crisis interventions generally aim to encourage the person in crisis to observe the problem from a more remote and objective vantage point, to consider other points of view, and to understand the range of options available in understanding and in coping with the crisis. A primary goal of crisis intervention is to support development by assisting the process of decision-making, without which growth is obstructed.
Ideally, crisis intervention is a brief intervention with prompt but precise diagnosis and rapid commencement of brief, focused and structured therapy. Those skilled and efficient in crisis intervention will complete their diagnosis in the first encounter and swiftly begin other therapeutic tasks. Through such an approach, it is believed that when a crisis is focused on specifically and resolved, the person may be able to go on independently, without further assistance.
Other pathologies, which may be found, are not focused on or dealt with until the completion of the crisis intervention. From this context, crisis intervention is regarded as a structured therapy that is focused on the central issues surrounding the crisis that is to be completed within a limited time (France, 1990).
It is time limited because the mere passage of time beyond 6 weeks is seen to determine more chronic psychopathology. Thus it is generally viewed that such therapy must attain successful termination within this period, otherwise other forms of treatment modalities should be employed or appropriate referral made. Therapists or clinics that offer crisis intervention are more likely to be sympathetic to and prepared for this kind of focused, brief work.
Crisis intervention does not attempt to provide the client with solutions, but rather, it assists the process of independent decision-making. Empowerment of the client is an essential constituent of crisis intervention even in children (van-Oruum & Mordock, 1983). Identifying and utilizing the client's own resources and relating to him/her as the agent of change in their own life, is crucial (France, 1990).
The primary goals of crisis interventions are listed below:
-
Stabilising symptoms of distress
-
Mitigating symptoms of distress
-
Restoring functional capabilities
-
Assisting in decision making
Faberow & Gordon Model of Crisis Intervention
The timing of when to implement crisis intervention is based upon the psychological readiness of the individual rather than on a specific time. A useful model for understanding crisis intervention is by Faberow and Gordon (1981). This model proposes a four phase response to disaster that offers an explanation of how individuals progress through such crises. These four phases are listed below.
Heroic Phase:
This phase occurs immediately upon the onset of a disaster and may even begin in anticipation of the event itself. It consists of efforts to protect life and property.
Honeymoon phase:
This phase is characterised by optimism and gratefulness. Appreciation and realisation of survival brings a sigh of relief to individuals.
Disillusionment phase:
This phase may begin as early as 3 to 4 weeks post-disaster and is characterised by a realisation that something disastrous has really taken place. It is during this phase that feelings of anger and frustration and blaming and questioning become eminent. The question "why did this have to happen to me" is often posed. It is at this phase mourning begins.
The growth and development of the individual and the community is arrested in the context of mourning, thus stagnation becomes evident. This phase may last for weeks, months or even years. Crisis intervention is considered crucial at this stage to facilitate the transition from disillusionment to the final phase of reconstruction.
Reconstruction Phase:
This is a phase where restoration occurs and normal functioning is achieved and the growth of the individual and the community continues.
Critical Incident Stress Debriefing
Debriefing is a psychological treatment intended to reduce the psychological morbidity that arises after exposure to trauma (Hodgkinson & Stewart, cited in Rose, 1999). Its origins can be traced to efforts aimed at maintaining group morale and reducing psychiatric distress amongst soldiers immediately after combat. It became prominent in the 1980s. More recently a more comprehensive approach to pre and post incident care termed Critical Incident Stress Management has been developed (Mitchell, 1997; Huckshorn, 2003).
In Critical Incident Stress Management, Critical Incident Stress Debriefing (CISD) is described as the fourth component in a seven phase, structured group discussion, usually provided 1 to 10 days post crisis, and is designed to mitigate acute symptoms, assess the need for follow-up and, if possible, provide a sense of post-crisis psychological closure.
Debriefing has been routinely offered in a number of settings on an international scale, including for victims of mass disasters, or individuals involved in traumatic incidents in the workplace such as police officers. It is founded on the belief that promptly talking through traumatic experiences will aid people in recovering from potential psychological damage.
It is usually offered on a voluntary basis, but there are groups, for whom it is compulsory following trauma, including bank employees in both the UK and Australia and some UK police forces (Rose, Bisson, Churchil & Wessly, 2009). The assumption is that debriefing can prevent the onset of PTSD and that such a policy of compulsory debriefing may reduce the threat of litigation by employees over subsequent development of PTSD after a critically traumatic incident (Butterfield, Borgen, Maglio & Amundson, 2009; Carlier, Voerman & Gersons, 2000; Roberts & Everly, 2006).
A typical debriefing process takes place in a session 2 to 3 days after the trauma. Although initially designed to be used in groups, debriefing has also been used on individuals, couples and families (Carlier, Voerman & Gersons, 2000; Rose, Bisson, Churchill & Wessly, 2009). According to Mitchel (1997), debriefing occurs in seven stages:
1.
Introducing clients to the process
2.
Relaying facts about the incident
3.
Relaying thoughts and impressions about the incident
4.
Relaying emotional reactions to the incident
5.
Normalisation of facts, impressions and reactions to the incident
6.
Planning for the future
In the next edition...
we will explore Robert's Seven Stage Crisis Intervention Model and look at how counsellors can facilitate family and community adaptation and communicate effectively during crisis.
-
Butterfield, L.D., Borgen, W.A., Maglio, A.T., & Amundson, N.E. (2009). Using enhanced critical incident technique in counselling psychology research. Canadian Journal of Counselling, 43, 265-282.
-
Carlier, I.V.E., Voerman, A.E. & Gersons, B.P.R. (2000). The influence of occupational debriefing on post traumatic stress symptomatology in traumatised police officers. The Journal of Medical Psychology, 73, 87-98.
-
France, K., (1990). Crisis Intervention: A Handbook of Immediate Person-to- Person Help. (2nd Ed.). Springfield, Ill.: Charles Thomas Pub.
-
Mitchell , J.T., Everly, G.S. (1997). The scientific evidence for critical incident stress management. Journal of Emergency Medical Service, 22, 86–93.
-
Roberts, A. R. & Everly, G.S. (2006). A meta analysis of 36 crisis intervention studies. Brief Treatment and Crisis Intervention, 6, 10-21.
-
Rose, S.C., Bisson, J., Churchill, R. & Wessly, S. (2009). Psychological debriefing for preventing post traumatic stress disorder. The Cochrane Collaboration: Wiley Publishers.
-
Van-Oruum, W. & Mordock, JB. (1983). Crisis Counselling with children and Adolescents: A Guide for Non Professionals Counsellors. New York: Continuum.
Did you enjoy this article?
Then share the feeling and forward it to a friend! Quick reminder: Please send this eZine to all your family and friends so they too can enjoy the benefits. Thank you.

Intobookstore
The Institute has a list of recommended textbooks and DVDs which can add great value to your learning journey - and the good news is that you can purchase them very easily. The AIPC bookstore will give YOU:
This fortnight's feature is...
Name: Psychology, Themes and Variations, 8th edition
AIPC Price: $98.95 (RRP $109.95)
Filled with exciting, current research and practical ways that you can apply psychology to your everyday life. With the "featured studies" found throughout this book, you'll get a birds-eye view of real psychology research in action.

Intoarticles
Crisis Assessment in Critical Incident Counselling
Over time, the distinction between the three terms, stress, traumatic stress, and crisis, have become blurred, thus numerous professionals started using these terms synonymously. Some authors specifically indicate that they deal with both stress and developmental crisis, but do not make distinctions between these terms/concepts.
Others define their work as dealing with crisis, but take cases from stress (Cornell & Sheras, 1998). Only a few authors have been consistent with the more traditional definition of stress and thus use the term crisis in terms of its proposed meaning of developmental crisis (France, 1990). In order to alleviate this confusion stress and crisis have been defined below.
Addiction is a plague that affects individuals and society in an adverse manner. It is a very costly illness that has worldwide prevalence. A study conducted in Australia found that $437m was lost in 2001 due to alcohol related absenteeism (Pidd, Berry & Roche, 2006). In the United Kingdom, a study conducted in 2001 found that alcohol related work absenteeism had an economic cost of an average £1.5bn per year (Institute of Alcohol Studies, 2009).
There are many forms of addiction. The most commonly recognised addictions include alcoholism, cigarette smoking, marijuana smoking and illicit drug use. Research has shown that other forms of addictions have become problematic including gambling, workaholism, exercise, viewing pornography and other sexual behaviours. These are commonly referred to as behavioural addictions (Martin, Weinberg & Bealer, 2007; DiClemente, 2006).

Intodevelopment
Convenient Professional Development
Hundreds of counsellors, psychologists, social workers, mental health nurses and allied health professionals already access over 100 Hours of Professional Development online, for less than $1 a day. Now it's your turn.
Mental Health Academy (MHA) is the leading provider of professional development education for the mental health industry. MHA provides the largest variety of courses and videos workshops, all conveniently delivered via the internet.
With MHA, you no longer have to worry about high costs, proximity and availability, or fitting a workshop around your lifestyle!
You can access the huge range of PD, including courses and video workshops, whenever and from wherever you want.
Whether you are looking for courses on anxiety and depression, or a video workshop discussing the intricacies of relationship counselling - Mental Health Academy is your gateway to over 100 hours of professional development content.
Take a quick look at what Mental Health Academy offers:
-
Over 70 professionally developed courses.
-
On-demand, webstreamed video workshops.
-
Over 100 hours of professional development.
-
Extremely relevant topics.
-
New courses released every month.
-
Video supported training.
-
Online, 24/7 access to resources.
-
Endorsement by multiple Associations, including AASW, ACA and APS.
Begin your journey today
. Click on the link below to register for a monthly or annual unlimited membership. As an unlimited member, you can access all MHA courses for less than $1 per day, and receive discounts when purchasing any video workshops:
2nd Asia Pacific Rim International Counselling Conference
Provider: Asia Pacific Rim Counselling
The 2nd Asia Pacific Rim International Counselling Conference 2011 will be jointly hosted by the Asia Pacific Rim Confederation of Counsellors, the Asian Professional Counselling Association and the Australian Counselling Association.
The theme "Indigenization and Multiculturalism" is most relevant to the ongoing discovery and development of alternative paradigms of counselling that bring together both East and West, advancing the cooperation between neighbours in the Asia Pacific region.

Intoconnection
Have you visited Counselling Connection, the Institute's Blog yet? We continually publish new and interesting posts including case studies, profiles, success stories and much more. Make sure you too get connected (and thank you for those who have already submitted comments and suggestions).
Graduate Story – Jodi-Anne Smith
My name is Jodi-Anne. I am a 2009 graduate of the AIPC Diploma of Professional Counselling. It took me a lot longer to complete the Diploma than normal as I stopped and started my study several times. I followed my intuition and read in greater depth in the areas that I really loved like person centred and gestalt approaches. I really appreciated the self-paced learning style and the support available.
I completed the abuse major back in 2005 knowing that this is the field I wanted to work in. I have spent most of my life healing from an abusive childhood – full of parental neglect, alcoholism, emotional and sexual abuse. I have undertaken a lot of healing through self-analysis, being a client of a counsellor specialising in art therapy and doing sessions with a wide range of alternative therapists. I thrived on learning about the healing process. I did the Diploma principally to help myself, but I knew that once I'd reached a certain point in my own healing I would share my story and support others on their healing journeys.

Intotwitter
Building Effective Components of a Campus Suicide Prevention Program Website: A Focus Group Approach (PDF): https://bit.ly/mFU1gx
The Rise and Rise of Depression in a Competitive Winner/Loser World - free video from Mental Health Academy: https://t.co/P609C8P
Note that you need a Twitter profile to follow a list. If you do not have one yet, visit https://twitter.com to create a free profile today!

Intoquotes
"You live and learn. At any rate, you live."

Intoseminars