In this Issue
Contact us
Publications
Editor: Sandra Poletto
Email: ezine@aipc.net.au
Website: www.aipc.net.au
AIPC appreciates your feedback. Please email ezine@aipc.net.au with any comments, suggestions or editorial input for future editions of Institute Inbrief.
Support Centres
Brisbane 1800 353 643
Sydney 1800 677 697
Melbourne 1800 622 489
Adelaide 1800 246 324
Sunshine Coast 1800 359 565
Port Macquarie 1800 625 329

Singapore 800 1301 333
New Zealand 0011 64 9919 4500
Join us…
If you are not already on the mailing list for Institute Inbrief, please subscribe here.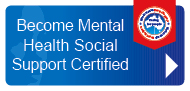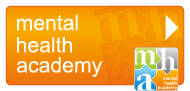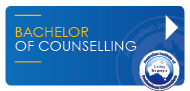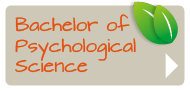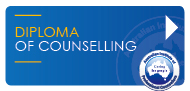 No part of this publication may be reproduced without permission. Opinions of contributors and advertisers are not necessarily those of the publisher. The publisher makes no representation or warranty that information contained in articles or advertisements is accurate, nor accepts liability or responsibility for any action arising out of information contained in this e-newsletter.
Copyright: 2012 Australian Institute of Professional Counsellors

Hello!
Welcome to Edition 138 of Institute Inbrief. Addiction affects the whole family. Because of this, it is understandable why some would suggest that treatment should involve the whole family. Our main article explores how family therapy can be employed to assist clients with addictions.
-
Previously Published Articles
-
Professional Development news
-
Blog and Twitter updates
If you would like to access daily articles & resources, and interact with over 3500 peers, make sure you join our Facebook community today:
www.facebook.com/counsellors
. It is a great way to stay in touch and share your knowledge in counselling.

Intothediploma
AIPC is Determined to Make Counselling an Attainable Career for You,
Just Like Over 55,000 Other Students in the Past 20 Years!
We have helped over 55,000 people from 27 countries pursue their dream of assisting others with a recognised Counselling qualification.
It's been a wonderful journey over the last 20 years (the Institute was first established in 1990). And it's been a pleasure to assist so many people realise their counselling aspirations in that time.
Why are so many people delighted with their studies? Our research over the years highlights three keys points...
1.
Our courses and personnel have just ONE specific focus... Excellence in Counselling Education. We live and breathe counselling education! Nothing else gets in the way.
2.
Exceptional value in your education investment
. Our courses are always (always) much less than other providers that deliver counselling education. Our unique focus on counselling education, the large number of students undertaking our programs, and the creative way we deliver our courses provide us with cost savings that we pass on to you.
3.
The flexibility to study where, when and how you want to. You can study Externally, In-Class, On-Line or any combination. And you can undertake your studies at a pace that suits you... 12 to 18 months or over 2, 3 even 4 years or more. You decide because you are in charge.
We understand that no two people have the same circumstances. You no doubt have issues affecting your life that are unique to you and affect the speed and manner you'd like to study. You may be working full or part-time, undertaking other studies, or may not have studied for a long time.
Let's face it, life is not predictable and in today's fast paced society it's important that your education is flexible enough to fit in with your other obligations. AIPC provides you with flexible course delivery modes so YOU set the rules for how and when you learn.

Intostudies
Learn How You Can Gain Specialty Expertise And A Graduate Qualification With A Vocational Graduate Certificate Or Vocational Graduate Diploma In Counselling...
...In Only 6 to 12 Months.
More and more Counsellors are gaining advanced specialist skills with a Vocational Graduate qualification. Vocational Graduate qualifications provide a higher level, vocational alternative to traditional Post Graduate courses offered by Universities.
It's time and cost effective, meaning you can gain a formal graduate qualification in 6 to 12 months in your specialist area. Here's how a graduate qualification can advance your career:
-
Develop a deeper understanding of your area of interest and achieve more optimal outcomes with your clients.
-
A graduate qualification will assist you move up the corporate ladder from practitioner to manager/supervisor.
-
Make the shift from being a generalist practitioner to a specialist.
-
Gain greater professional recognition from your peers.
-
Increase client referrals from allied health professionals.
-
Maximise job opportunities in your preferred specialty area.
-
Formalise years of specialist experience with a respected qualification.
Save Over $6,000 (67% Discount to Market)
A Vocational Graduate Diploma at a university costs between $10,000 and $38,000. BUT, you don't have to pay these exorbitant amounts for an equally high quality qualification. You can do your qualification with the Institute and save a massive $6,000+ on the cost of doing a similar course at university.
To learn more, please visit
www.aipc.net.au/vgd
. Alternatively, call your nearest Institute branch on the FreeCall numbers shown below:
Regional NSW: 1800 625 329
Regional QLD: 1800 359 565

Intojobs
Vocational Training Manager
Counselling, Life Coaching and Community Services courses
The Vocational Training Manager is responsible for coordinating AIPC's vocational training division and is part of the Institute's management team.
Based in Fortitude Valley Brisbane, and reporting to the CEO, you will be responsible for overseeing all facets of our vocational training courses involving the day-to-day delivery of educational services, course accreditation processes, course development, and compliance with educational requirements in the AQTF.
Duties and responsibilities include:
-
Coordinating and supervising the Education Team in the performance of their daily duties
-
Accrediting Institute vocational programs and ensuring compliant delivery of nationally recognised qualifications
-
Overseeing training and assessment processes to ensure compliance with AQTF requirements
-
Managing the course development team
-
Ensuring development of course materials in accordance with syllabus requirements
-
Liaising with students and staff
To perform suitably in the role, you will have:
-
A Masters-level or post graduate qualification in Counselling, Psychology or a related area (essential)
-
Experience in working in the vocational training industry with a good knowledge of the AQTF (desired)
-
Experience in developing, delivering and assessing vocational programs (desired)
-
Effective staff supervision and motivational skills
-
Excellent negotiation, liaison, communication and writing skills
-
Well-developed time management and organisational skills
Salary: $60 - $70K pa + 9% super + 17.5% annual leave loading
Note: Applicants must have the right to work in Australia
Applications for this position will be assessed on a first-in basis so please apply as soon as possible by emailing your application to Sandra Poletto, CEO, AIPC at sandra@aipc.net.au.
Please provide a current CV and application letter addressing the position requirements. Further information about either position can also be obtained from Sandra Poletto via email.

Intonews
There's no better way to learn or fine tune your skills than watching a professional perform the skills in front of your eyes. Right now you can visit our Facebook page to see first-hand how counselling professionals apply 5 leading counselling therapies in a live environment:
2.
Click the 'Video' link on the left-side menu (under the AIPC Logo);
3.
Then click the video thumbnails to explore each video.
And while you're there, make sure you click the LIKE button at the top of our page so you can receive updates each time we upload new videos and other resources! If you have any friends or colleagues who'd also be interested in these videos, use the "share" buttons to let them know about it.

Intocounselling
Family Therapy with Addictions
Addiction affects the whole family. Because of this, it is understandable why some would suggest that treatment should involve the whole family. It is often the case that addicted individuals seek treatment in response to a form of external pressure exerted by family members.
Many therapists adopting family therapy to treat substance abuse today have broadened what constitutes family to include other members of the substance user's social networks including employers, friends and concerned others in the intervention (Fals-Stewart, O' Farrell & Birchler; 2006). The level of involvement with the family in treatment is regulated by the therapist ranging from family members offering support, to them being full partners in the treatment process with the user and the therapist.
Treatment can be provided separately or jointly with family members. However, it is structured a major emphasis of treatment is to educate family members about co-dependence. Co-dependency is an unconscious addiction to another person's abnormal behaviour (Wekesser, 1994). Specifically, co-dependent members of the family often forget about their own needs and desires as they devote their lives to control and cure the substance abuser (Parsons, 2003).
Each member of the family may be affected by substance dependence/abuse differently. Parental substance abuse/dependence may have severe effects on normal children of alcoholics. Children of the substance dependent/abuser may hold themselves responsible for their parents' dependency and may think they may have caused it.
Feelings of guilt, depression, loneliness and fears of abandonment are common with children of substance dependants/abusers. Such children may also have problems in school and have their school performance affected (Parsons, 2003). Crime, violence, incest and battering are common in substance abuse families. Relationship issues such as loss of intimacy have also been associated with substance dependence/abuse.
Partners of substance dependants/abusers are also affected negatively by the addiction. Feelings of self-pity, hatred, avoidance of social contacts and embarrassment have been said to be common in such relationships (Berger, 1993). The role of the therapist is to gain understanding of these functions of substance use in the broader family system in order to explain to the family the development of the behaviour and the function it serves.
Problem solving skills, coping skills, positive interactions and communication skills training are some of the interventions provided (Fals-Stewart, O' Farrell & Birchler; 2006).
Family Therapy with Alcohol Addiction
Family intervention is considered to be an effective treatment for alcohol use disorders (Fals-Stewart, O' Farrell & Birchler, 2006). The level of involvement of the family in treatment is regulated by the therapist ranging from offering support to being a full partner in treatment. The focus is to offer the support of the user's entry into treatment. The three main approaches of family therapy are:
1. Family disease approach
that view alcohol use as an illness suffered not only by the alcohol user but by the whole family
. The emphasis of treatment is to educate family members about co-dependency behaviour that enables the user to continue with the behaviour. The family members are made aware that their acts of "love" and "caring" may only serve to enable the substance user to continue with their alcohol abuse or dependence.
-
A wife who drives to the bar to go pick up her drunk husband at night as an effort to insure his safety enables him to continue the use of alcohol;
-
A child assumes the parent role and makes dinner because mum is too intoxicated to prepare dinner;
-
A wife covers up for her husband for not going to work because he was too drunk.
Family members are encouraged to emotionally separate themselves from the substance by detaching themselves from the problem to minimise distress and maximise coping skills.
With this style of therapy, the family members are taught that there is nothing that they can do to stop their loved one from using the substance other than to stop enabling them through doing things that actually help the family member keep the alcohol abuse or dependency active. It is important for the therapist to conduct separate treatment for the family members and the alcohol user (Fals-Stewart, O' Farrell & Birchler; 2006).
2. The family systems approach
assumes that there is a reciprocal relationship that exists between the family functioning and the alcohol use. The approach believes that the development of substance use occurs when an individual member of the family is having challenges managing important developmental issues within the context of their family environment (Fals-Stewart, O' Farrell & Birchler, 2006).
It is important for the therapist to gain understanding of the function of alcohol use in order to explain to the family the development of the behaviour and the function it serves. Techniques that are used to achieve this include joining to promote rapport with the family by making a connection with each member of the family and increase reception to therapy by promoting areas of strength in the family.
A family of four; mum, dad, Sophia and Tia have presented for treatment because dad is an alcohol abuser.
The therapist may facilitate joining in the following:
Therapist
: "Mum thank you for being here today. It is important that we all take part in this treatment. And you Sophia, your father must be proud of you for being such a good girl. Tia, your mum has told me that you help her a lot around the house. That is wonderful. Dad, you have such a great family"
Restructuring
involves modification of the family's dynamics such as bonding and power positions within family members. For example:
Therapist
: "So Tia should you be the one to make sure Sophia is in bed on time? Or is that something mum and dad should do? What do you think mum and dad?"
Contracting
refers to an agreement between the family, the alcohol abuser and the therapist to work together on agreed issues. For example:
The alcohol abuser can make a promise that he will not use alcohol in the day of the interview and the wife and children make a promise to support the substance abuser to stay sober and also not to use enabling behaviours
.
Reframing
involves the therapist helping the family understand their interconnectedness and how the alcohol use serves an important function in their family. For example:
"Do you think that your drinking interferes with your marriage and stops you from being the father that you would like to be?"
Marking boundaries
means limits between the individual, the alcohol use and the family are defined (Fals-Stewart, O' Farrell & Birchler, 2006).
For example: The alcohol abuser is prohibited to have contact with his drinking friends for all the duration of the treatment.
3. The behavioural approach
follows operant and social learning principles. The approach assumes that substance use is a behaviour that is learnt in the context of social interactions. The treatment emphasis is on; rewarding sobriety (for example: praise and recognition when a partner goes a day without drinking), reducing negative reinforcement of drinking alcohol (for example, encouraging your spouse to drink water after heavy drinking to prevent hangover) and increasing desirable behaviours that are unrelated to drinking (for example planning a family activity like going to art exhibition instead of attending a party).
The therapist's focus is to increase problem solving skills including problem identification coping skills, positive interactions and communication skills (Fals-Stewart, O' Farrell & Birchler, 2006).
-
Fals-Stewart, W., O'Farrell, T.J., & Birchler, G.R. (2006) Family therapies techniques in Rodgers, F., Morgenstern, J., & Walters, S.T. (2006). Treating Substance Abuse: Theory and Technique (2nd ed.). NY, NY: The Guilford Press.
-
Parsons, T (2003). Alcoholism and its effects on the family. All Psych Journal retrieved from World Wide Web
https://allpsych.com
on the 5th of October 2009.
Did you enjoy this article?
Then share the feeling and forward it to a friend! Quick reminder: Please send this eZine to all your family and friends so they too can enjoy the benefits. Thank you.

Intobookstore
The Institute has a list of recommended textbooks and DVDs which can add great value to your learning journey - and the good news is that you can purchase them very easily. The AIPC bookstore will give YOU:
This fortnight's feature is...
Name: Theories of Psychotherapy and Counselling – Concepts and Cases (4th Ed)
AIPC Price: $89.95 (RRP $99.95)
This book gives you an in-depth understanding of the major theories in counselling & psychotherapy and how they are effectively applied. You'll find interesting case summaries and therapist-client dialogues that enrich your understanding of each theory's practical importance to the therapists' work with clients.
To order this book, simply contact your nearest
Student Support Centre
or the AIPC Head Office (1800 657 667).

Intoarticles
Skills and Role of the Group Therapist
Group therapy provides a unique and important way for clients to learn about themselves and their relationships, to gain confidence, develop new skills and abilities, and to give and receive support and feedback from others. For many types of problems, group therapy is the treatment of choice. In this article we overview skills and role of the group therapist.
Group therapist's skills are displayed in different ways and at various stages during the life of the therapy group. Group therapists must be well versed in knowing which skills are at the core of leading an effective group while also ensuring any skills employed are done in a timely and appropriate manner.
Interestingly, in the group environment while some of the skills are primarily the responsibility of the therapist, other skills may depend more on the cooperative efforts of group members in conjunction with the group therapist (Gladding, 2003). Some of the specific therapist skills include but not limited to the following...
Motivational Interviewing
Motivational Interviewing (MI) is a directive client-centred counselling style for eliciting behaviour change by helping clients to explore and resolve ambivalence (Rollnick, William and Miller, 1995). Motivational Interviewing is a relatively new cognitive-behavioural therapy, which uses simple, transparent and supportive discussion with the aim of helping the client to:
1.
understand his or her thought processes related to the problem
2.
identify and measure the emotional reactions to the problem
3.
identify how thoughts and feelings interact to produce the patterns of behaviour
4.
challenge his or her thought patterns and implement alternative behaviours

Intodevelopment
Convenient Professional Development
Hundreds of counsellors, psychologists, social workers, mental health nurses and allied health professionals already access over 100 Hours of Professional Development online, for less than $1 a day. Now it's your turn.
Mental Health Academy (MHA) is the leading provider of professional development education for the mental health industry. MHA provides the largest variety of courses and videos workshops, all conveniently delivered via the internet.
With MHA, you no longer have to worry about high costs, proximity and availability, or fitting a workshop around your lifestyle!
You can access the huge range of PD, including courses and video workshops, whenever and from wherever you want.
Whether you are looking for courses on anxiety and depression, or a video workshop discussing the intricacies of relationship counselling - Mental Health Academy is your gateway to over 100 hours of professional development content.
Take a quick look at what Mental Health Academy offers:
-
Over 70 professionally developed courses.
-
On-demand, webstreamed video workshops.
-
Over 100 hours of professional development.
-
Extremely relevant topics.
-
New courses released every month.
-
Video supported training.
-
Online, 24/7 access to resources.
-
Endorsement by multiple Associations, including AASW, ACA and APS.
Begin your journey today
. Click on the link below to register for a monthly or annual unlimited membership. As an unlimited member, you can access all MHA courses for less than $1 per day, and receive discounts when purchasing any video workshops:

Intoconnection
Have you visited Counselling Connection, the Institute's Blog yet? We continually publish new and interesting posts including case studies, profiles, success stories and much more. Make sure you too get connected (and thank you for those who have already submitted comments and suggestions).
Worried partner writes…
"My partner and I are both hard workers and have decided to save our money to buy a house before having children. However every time I check our savings there are more withdrawals and our nest egg is slowly vanishing. My partner readily concedes that they are the source of these withdrawals, as they sometimes "borrow" a little money whenever they go shopping.
They defend them self by pointing out that they do not shop that often and are not a chronic spender, but are only occasionally subject to spending binges which may blow the budget. They easily rationalise every purchase as being valid and purposeful. Admittedly they are not an every day, 'mad' spender, but if these binges don't stop we may never be able to purchase our home, and I don't know how I would feel about that!"

Intotwitter
Boyfriends, Girlfriends: What Parents Need to Know about Teenage Dating | AboutOurKids.org:
https://t.co/0hApdIY
Therapies Based on Positive Emotions May Not Work for All Cultures, Psychologists Warn - new study
https://ow.ly/4IvE5
Note that you need a Twitter profile to follow a list. If you do not have one yet, visit
https://twitter.com
to create a free profile today!

Intoquotes
"Forgiveness is like faith. You have to keep reviving it."

Intoseminars