In this Issue
Contact us
Publications
Editor: Sandra Poletto
Email: ezine@aipc.net.au
Website: www.aipc.net.au
AIPC appreciates your feedback. Please email ezine@aipc.net.au with any comments, suggestions or editorial input for future editions of Institute Inbrief.
Support Centres
Brisbane 1800 353 643
Sydney 1800 677 697
Melbourne 1800 622 489
Adelaide 1800 246 324
Sunshine Coast 1800 359 565
Port Macquarie 1800 625 329

Singapore 800 1301 333
New Zealand 0011 64 9919 4500
Join us…
If you are not already on the mailing list for Institute Inbrief, please subscribe here.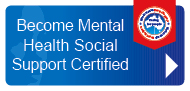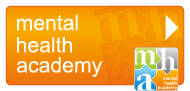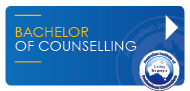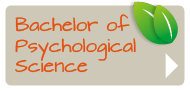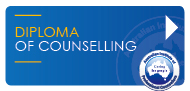 No part of this publication may be reproduced without permission. Opinions of contributors and advertisers are not necessarily those of the publisher. The publisher makes no representation or warranty that information contained in articles or advertisements is accurate, nor accepts liability or responsibility for any action arising out of information contained in this e-newsletter.
Copyright: 2012 Australian Institute of Professional Counsellors

Hello!
Welcome to Edition 137 of Institute Inbrief. Group therapy provides a unique and important way for clients to learn about themselves and their relationships, to gain confidence, develop new skills and abilities, and to give and receive support and feedback from others. In this article we overview the skills and role of the group therapist.
-
Previously Published Articles
-
Professional Development news
-
Blog and Twitter updates
Opportunity for WA residents:
TheAustralian Institute of Community Services has fully funded training places available under the Productivity Places Program, an initiative jointly funded by the Commonwealth Government and the Government of Western Australia to provide training for in-demand professions. For more information, refer to our Intonews section.
If you would like to access daily articles & resources, and interact with over 3400 peers, make sure you join our Facebook community today:
www.facebook.com/counsellors
. It is a great way to stay in touch and share your knowledge in counselling.

Intothediploma
The Institute's Diploma of Counselling is an Industry Recognised Qualification, Allowing You to Practice as a Qualified Counsellor.
The nationally recognised Diploma of Counselling is recognised by the Australian Counselling Association (ACA), Australia's largest Member Association for Counsellors.
As part of its charter, ACA recognises courses that meet its training standards. These standards cover a broad range of areas, encompassing core organisational, staffing and educational competencies, as well as ensuring AIPC as a training body maintains an exceptionally high professional standard.
When you graduate, you are automatically eligible to become a Qualified Member of the Australian Counselling Association. You will be able to get professional indemnity insurance (preferred rates), and your qualification and Membership will be accepted and regarded in the industry.
And while you're studying with the Institute...
Simply put, AIPC sets the benchmark in education support. Even if you decide to study entirely at home or online, you'll never be alone in your studies. We have specialised in external education for over 19 years and have the most highly qualified, professional support team in the industry. Help is only ever a phone call or email away. Our enormous pool of educational resources means you have access to:
-
An Education team of over 65 degree qualified counselling professionals, all with extensive industry experience and teaching and assessing qualifications.
-
You'll have access 24 hours a day, 7 days a week to the online Knowledge Base that contains over 4,000 specific questions and answers relating to your course.
-
You'll have unlimited FREE access 9am to 5pm (EST) to the 1300 Study Assistance Line where you can discuss any study questions you may have with qualified team members.
-
You'll have unlimited email support. Send a question any time and have your enquiry replied to within 12 hours.
-
And you'll have the support of your local Student Support Centre who will link you into a local student support network (if you wish to stay in touch with other students); help you prepare for your practical assessments; co-ordinate your In-Class or tutorial activities; and set you up in a number of volunteer opportunities if you wish to practice your skills in the field.

Intostudies
Learn How You Can Gain Specialty Expertise And A Graduate Qualification With A Vocational Graduate Certificate Or Vocational Graduate Diploma In Counselling...
...In Only 6 to 12 Months.
More and more Counsellors are gaining advanced specialist skills with a Vocational Graduate qualification. Vocational Graduate qualifications provide a higher level, vocational alternative to traditional Post Graduate courses offered by Universities.
It's time and cost effective, meaning you can gain a formal graduate qualification in 6 to 12 months in your specialist area. Here's how a graduate qualification can advance your career:
-
Develop a deeper understanding of your area of interest and achieve more optimal outcomes with your clients.
-
A graduate qualification will assist you move up the corporate ladder from practitioner to manager/supervisor.
-
Make the shift from being a generalist practitioner to a specialist.
-
Gain greater professional recognition from your peers.
-
Increase client referrals from allied health professionals.
-
Maximise job opportunities in your preferred specialty area.
-
Formalise years of specialist experience with a respected qualification.
Save Over $6,000 (67% Discount to Market)
A Vocational Graduate Diploma at a university costs between $10,000 and $38,000. BUT, you don't have to pay these exorbitant amounts for an equally high quality qualification. You can do your qualification with the Institute and save a massive $6,000+ on the cost of doing a similar course at university.
To learn more, please visit
www.aipc.net.au/vgd
. Alternatively, call your nearest Institute branch on the FreeCall numbers shown below:
Regional NSW: 1800 625 329
Regional QLD: 1800 359 565

Intonews
30 Fully Funded Community Services Courses, AVAILABLE NOW...
Australian Institute of Community Services has fully funded training places available under the Productivity Places Program, an initiative jointly funded by the Commonwealth Government and the Government of Western Australia to provide training for in-demand professions.
Now is the ideal time for you to gain a nationally recognised qualification in community welfare work, home and community care, and community services work!
-
Your course fees are funded under the Productivity Places Program. You have no out of pocket expenses!
-
Learn externally from home at your own pace with high quality workbooks and course materials.
-
Extensive support during your course from experienced, qualified educators.
-
Progressive practical sessions and work placement to assist with transitioning your skills into the workplace.
Don't miss this limited opportunity to fast track your rewarding career in Community Services!
APPLY NOW
- FreeCall your Perth Student Support Centre on 1800 637 236 today!
Limited Places Available In:
-
Certificate III in Community Services Work*
-
Certificate III in Home and Community Care*
-
Diploma of Community Welfare Work*
*Subject to eligibility requirements being met.
AIPC Journals join Online Library
AIPC Journals are now available via the Mental Health Academy Journal Library. The MHA Library showcases hundreds of quality Australian and International journals and articles, all available to you at absolutely no cost.
Right now, you can download 21 editions of AIPC's "The Professional Counsellor" – as well as 600+ journal articles from 9 leading industry publishers. To access the Library, simply visit the following page:
And while you're there, make sure you subscribe to Mental Health Academy's free newsletter. The newsletter is jam-packed with great articles and professional development resources, and keeps you in the loop when new journals are released.

Intocounselling
Skills and Role of the Group Therapist
Group therapy provides a unique and important way for clients to learn about themselves and their relationships, to gain confidence, develop new skills and abilities, and to give and receive support and feedback from others. For many types of problems, group therapy is the treatment of choice.
In this article we overview skills and role of the group therapist.
Group therapist's skills are displayed in different ways and at various stages during the life of the therapy group. Group therapists must be well versed in knowing which skills are at the core of leading an effective group while also ensuring any skills employed are done in a timely and appropriate manner.
Interestingly, in the group environment while some of the skills are primarily the responsibility of the therapist, other skills may depend more on the cooperative efforts of group members in conjunction with the group therapist (Gladding, 2003). Some of the specific therapist skills include but not limited to the following:
-
Facilitating
: In groups, the therapist facilitates or ensures the smooth and effective progression of group process, interaction between group members and group dynamics.
-
Protecting
: This involves safe guarding group members from unnecessary attacks by others in the group. This is a vital skill in group therapy especially at the beginning stages where members are more likely to be combative between one another.
-
Blocking
: In blocking the therapist intervenes to stop counterproductive behaviour either verbally or nonverbally.
-
Linking
: In linking the therapist points out group members that share the same concerns, and encourages them to work together.
-
Diagnosing
: In the group work setting, diagnosis is when the group therapist identifies certain behaviours and categories in which a group member may fit. This is based more on the therapist's observations and therefore doesn't necessarily include psychological instruments. For example, a group therapist may notice that the group has a tendency to blame rather than develop constructive ideas.
-
Delegating
: In delegating, the group therapist assigns a task to the group or one or more of its members. The idea behind delegation is to share the responsibility group development with the group members.
-
Creativity
: because group work is very creative, group therapists need to be skilled in divergent ways of thinking and behaving. With a heightened capacity for creativity group therapists can help themselves and the group to become more productive through innovative ideas and methods of approach in times of crisis and when forming a sense of community within the group.
-
Encourage participation of all group members
-
Observe and identify group process events
-
Attend to and acknowledge group member behaviour
-
Clarify and summarise group member statements
-
Open and close group sessions
-
Impart information in the group where necessary
-
Model effective group leader behaviour
-
Ask open ended questions in the group
-
Empathise with group members
-
Confront group member's behaviour
-
Help group members attribute meaning to the experience
-
Help group members integrate and apply what they learn
-
Demonstrate ethical and professional standards of group practice
-
Keep the group on task and accomplishing shared and individual goals.
The group therapist is the primary orchestrator of change within the group. While group members also exert an influence, it is the group therapist that creates the therapeutic climate and is responsible for focusing the group on to relevant tasks. The therapist should actively structure group discussion in a way that encourages the members to stay on topic and on task in order to achieve desired outcomes.
The therapist's roles include:
-
Decision to establish a group
-
Determine setting and size of the group
-
Choose frequency and length of the group sessions
-
Decide on open vs. closed groups
-
Select a co-therapist for the group
-
Formulate policy on the group therapy with other therapeutic modalities
-
Creating a therapy group
-
Formulate appropriate group
-
Select clients who can perform the group task
-
Prepare clients t for group therapy
-
Construction and maintenance of the therapeutic environment
-
Build the culture of the group explicitly and implicitly
-
Identify and resolve common problems (e.g., membership turn over, sub-grouping, conflict)
-
Being aware of individual group members
-
Directing the focus of the group.
Tasks for the Therapist at the Beginning of the Group
Group therapists have various tasks to accomplish during the initial sessions of a group. They include: 1/ Dealing with apprehension; 2/Reviewing member's goals and contracts; 3/ Specifying group rules; 4/ Setting limits and; 5/ Promoting a positive interchange among members.
Dealing with Apprehension
: Apprehension is synonymous with anxiety. Too much or too little inhibits the performance of the group and its members. A moderate amount of apprehension at the beginning of the group is appropriate as it helps members focus on what they are experiencing in the group while also helping them focus on the task at hand.
It is also helpful and sometimes necessary after each session for the group therapist to deal with misunderstandings that may arise due to anxiety due to apprehension. For example, if a client is berating themselves in front of the group for being defensive about their sexuality then the therapist may address this by saying "I hear you are concerned about the question that Tom asked regarding your sexuality. I wonder what feelings got in the way of your handling of Tom's question". Such an observation and invitation will give the client a chance to deal with their emotions, especially their apprehension about opening up in front of the group.
Reviewing Goals and Contracts
: Goals are specific objectives that both the individual and the group strive to achieve. The therapist as group leader should make the group goals clear to all group members at the commencement of the group therapy. As well as group goals, the therapist should clarify individual goals of every group member and ascertain if these goals are in line with the group goals. This is normally done at the screening stage.
A thorough way of clarifying group and individual goals is to have the group therapist restate the purpose of the group at the beginning of each session and have each member elaborate on their goals. Some group therapists choose to ask their members to formulate a contract indicating an agreement between the group members and the therapist of what will be done, when and by whom. A written contract, while not done by all group therapists, can help members to specify how and when they aim to make the necessary changes in relation to their goals (Gladding, 2003).
Specifying Group Rules
: Rules serve as guidelines for how the group will run and are established both before and during the group therapy process. It is beneficial to involve group members in the formation and establishment of group rules as it helps to promote group cohesion and compliance to the rules formulated. It is important to ensure there is a logical and accepted rationale behind each rule rather than having rules set and enforced in an arbitrary manner.
Rules should also be stated in a positive rather than negative way. For example, "no physical violence" is better expressed as "members will respect the physical and psychological space of others at all times". One rule that is usually agreed upon but at the same time can also be difficult to enforce is confidentiality.
Confidentiality
in the group context is an explicit agreement between each group member and the group therapist to ensure that what is said in the group will remain between the group members and group therapist and not be discussed by any group member with anyone outside the group. It is to be noted that confidentiality is the cornerstone of ethical practice of psychotherapy (Gladding, 2003).
Confidentiality is sometimes violated either intentionally or unintentionally. To avoid this, the therapist should at the beginning of the group therapy process, encourage a discussion to identify ways that confidentiality could be violated and then clarify how such instances can be avoided. The group should agree at the beginning of the group therapy process on possible consequences for breaking confidentiality.
Group therapists have additional responsibilities regarding confidentiality for example protecting group members' files, or computer records. When breaches of confidentiality occur, they will disrupt the functioning of the group through promoting distrust among group members (Gladding, 2003). Therefore it is crucial that the group rules or procedures be in place to deal with such things if/when they occur.
Setting Limits
: Limits are the boundaries the group sets around behaviours of group members. They determine what will be accepted and what will not be accepted in the group. Such limits are set both explicitly and implicitly in group settings. Explicitly, these limits take the form of rules regarding acceptable behaviours and procedures.
When group members violate the limits, the group corrects them. Implicit limits are more subtle and involve such actions as attention of the leader to a particular member or the verbal reinforcement or discouragement of certain content topics. Skilled group therapists use their power of facilitating and setting limits in both direct and indirect ways. The leader can use non-verbal cues such as eye contact to encourage or suppress dialogue in areas where they want to set a limit (Gladding, 2003).
Promoting a Positive Interchange among Members
: Promoting positive interchange among members of a group is initially the task of the group therapist. If positive interchanges among group members can be facilitated, the group atmosphere will be enhanced and the group members will begin to share openly with one another. If a positive tone is not created, the group members may drop out, close up, or attack one another. The group therapist can establish a positive tone by the following:
-
Holding discussion on topics that are relevant to group members
-
Shifting the focus when the topics are irrelevant or interesting to only a couple of members
-
Cutting off, redirecting and/or resolving any hostile or negative interactions
Another way to promote a positive interchange within the group is to use interactive journal writing. In this process, members keep logs on their thoughts, feelings, impressions and behaviours within the group and exchange them. This type of process can help facilitate group cohesiveness, trust, altruism, catharsis, hope and self-understanding (Gladding, 2003).
-
Gladding. G.T. (2003) Group Work: A Counselling Speciality (4th ed.).New Jersey: Prentice Hall.
Did you enjoy this article?
Then share the feeling and forward it to a friend! Quick reminder: Please send this eZine to all your family and friends so they too can enjoy the benefits. Thank you.

Intobookstore
The Institute has a list of recommended textbooks and DVDs which can add great value to your learning journey - and the good news is that you can purchase them very easily. The AIPC bookstore will give YOU:
This fortnight's feature is...
Name: Intentional Interviewing & Counselling, 7th edition
AIPC Price: $83.65 (RRP $92.95)
This book is a modern and comprehensive resource that teaches aspiring and beginning helpers how to conduct effective interviews. The authors' user-friendly microskills approach has shown students and professionals throughout the world how to develop competence in helping skills.
To order this book, simply contact your nearest
Student Support Centre
or the AIPC Head Office (1800 657 667).

Intoarticles
Theories and Models of Supervision
Ultimately, clinical supervision is a process of individualised learning for supervisees working with clients. The systematic manner in which this individualised learning or supervision is applied is usually contained and presented in the form of a "model." Knowledge of supervision models is considered fundamental to ethical supervision practice. There are three primary models of supervision that are presented below. These are: (1) developmental models, (2) integrated models, and (3) orientation-specific models
The underlying premise of developmental models of supervision is the notion that individuals are continuously growing. In combining our experience with hereditary predispositions we develop strengths and growth areas. The objective of supervision from this perspective is to maximise and identify growth needed for the future. Thus, it is typical to be continuously identifying new areas of growth in a life-long learning process as a clinical practitioner.
A Case for Solutions When Working with the Elderly
The minute she arrived and displayed her beautifully lined and full of expression face on my eyes there was a bond. Immediately I had to check myself. This person in front of me is not my mother. She is the same age as my mother was when she died five years previously, she has the same coloured hair, permed and styled exactly the same; she is the same height and even has the same smile. An overwhelming feeling of love for my own mother swept over me; I missed her so much.
As I allowed Beryl Mackenzie to tell her story I challenged myself to keep track of my own feelings, no transference please. On the surface I knew that this poor lady of 86 years needed to tell her story to somebody who will attempt to appreciate her feelings. Somebody who will share an unconditional positive regard and project a deep empathic understanding. Unfortunately Beryl picked up on the subconscious feeling I was projecting and there in my room was a case of countertransference.

Intodevelopment
Convenient Professional Development
Hundreds of counsellors, psychologists, social workers, mental health nurses and allied health professionals already access over 100 Hours of Professional Development online, for less than $1 a day. Now it's your turn.
Mental Health Academy (MHA) is the leading provider of professional development education for the mental health industry. MHA provides the largest variety of courses and videos workshops, all conveniently delivered via the internet.
With MHA, you no longer have to worry about high costs, proximity and availability, or fitting a workshop around your lifestyle!
You can access the huge range of PD, including courses and video workshops, whenever and from wherever you want.
Whether you are looking for courses on anxiety and depression, or a video workshop discussing the intricacies of relationship counselling - Mental Health Academy is your gateway to over 100 hours of professional development content.
Take a quick look at what Mental Health Academy offers:
-
Over 70 professionally developed courses.
-
On-demand, webstreamed video workshops.
-
Over 100 hours of professional development.
-
Extremely relevant topics.
-
New courses released every month.
-
Video supported training.
-
Online, 24/7 access to resources.
-
Endorsement by multiple Associations, including AASW, ACA and APS.
Begin your journey today
. Click on the link below to register for a monthly or annual unlimited membership. As an unlimited member, you can access all MHA courses for less than $1 per day, and receive discounts when purchasing any video workshops:

Intoconnection
Have you visited Counselling Connection, the Institute's Blog yet? We continually publish new and interesting posts including case studies, profiles, success stories and much more. Make sure you too get connected (and thank you for those who have already submitted comments and suggestions).
Graduate Story – Angela Malone
Here's a very inspiring story from an AIPC Graduate...
One of my childhood dreams was to become a counsellor. I was young when I started a family and did not work until my children were of school age. I found myself always helping people. I felt that I was obtaining copious amounts of experience, but something was missing. I realised that the something that was missing was formal education and therefore started looking for the education that would best suit my needs. My jobs were demanding and my passion and hunger to learn more, was increasing.
After comparing the different organisations, I found myself drawn to a booklet which was sent to me through one of my enquiries. This booklet was a course prospectus from AIPC. It's title: "The ideal way for you to become a counsellor". The booklet was impressive. It had structure and I could follow what the Institute had to offer. It was basically what I was looking for. The booklet covered and answered a lot of my questions.
For example: Can I study and still work? Can it help me improve my performance in my current job? Can this fit into my lifestyle? Is there flexibility? Am I going to be able to access tutorial assistance because I want to study by correspondence? Is this course cost effective? Is this going to help me establish my own private practice? All of these questions and many more were answered with a yes.

Intotwitter
Risk assessment in child protection - a resource sheet published by the Australian Institute of Family Studies:
https://bit.ly/fGeGi4
Engage the Brain: Using Writings, Movement, and Creativity to Increase Effectiveness:
https://bit.ly/e7TK5b
In the counseling profession, ethical decisions boil down to maximizing benefit to the client:
https://bit.ly/i1N3kQ
The knowledge that our effort is tied to our abilities puts us at risk for self-sabotage.
https://ow.ly/1cbLht
Note that you need a Twitter profile to follow a list. If you do not have one yet, visit
https://twitter.com
to create a free profile today!

Intoquotes
"Trust only movement. Life happens at the level of events, not of words. Trust movement."

Intoseminars