In this Issue
Contact us
Publications
Editor: Sandra Poletto
Email: ezine@aipc.net.au
Website: www.aipc.net.au
AIPC appreciates your feedback. Please email ezine@aipc.net.au with any comments, suggestions or editorial input for future editions of Institute Inbrief.
Support Centres
Brisbane 1800 353 643
Sydney 1800 677 697
Melbourne 1800 622 489
Adelaide 1800 246 324
Sunshine Coast 1800 359 565
Port Macquarie 1800 625 329

Singapore 800 1301 333
New Zealand 0011 64 9919 4500
Join us…
If you are not already on the mailing list for Institute Inbrief, please subscribe here.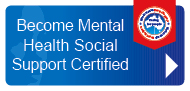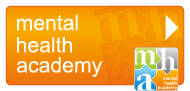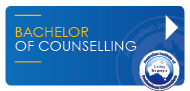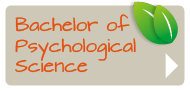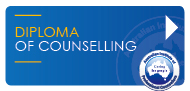 No part of this publication may be reproduced without permission. Opinions of contributors and advertisers are not necessarily those of the publisher. The publisher makes no representation or warranty that information contained in articles or advertisements is accurate, nor accepts liability or responsibility for any action arising out of information contained in this e-newsletter.
Copyright: 2012 Australian Institute of Professional Counsellors

Hello!
Welcome to Edition 134 of Institute Inbrief. In this edition we'll overview a case study exploring solutions when working with the elderly.
-
How to Build Rapport with Parents
-
7 Common Relationship Challenges
-
Professional Development news
-
Blog and Twitter updates
If you would like to access daily articles & resources, and interact with over 3200 peers, make sure you join our Facebook community today: www.facebook.com/counsellors. It is a great way to stay in touch and share your knowledge in counselling.

Intothediploma
AIPC is Determined to Make Counselling an Attainable Career for You,
Just Like Over 55,000 Other Students in the Past 20 Years!
We have helped over 55,000 people from 27 countries pursue their dream of assisting others with a recognised Counselling qualification.
It's been a wonderful journey over the last 20 years (the Institute was first established in 1990). And it's been a pleasure to assist so many people realise their counselling aspirations in that time.
Why are so many people delighted with their studies? Our research over the years highlights three keys points...
1.
Our courses and personnel have just ONE specific focus... Excellence in Counselling Education. We live and breathe counselling education! Nothing else gets in the way.
2.
Exceptional value in your education investment
. Our courses are always (always) much less than other providers that deliver counselling education. Our unique focus on counselling education, the large number of students undertaking our programs, and the creative way we deliver our courses provide us with cost savings that we pass on to you.
3.
The flexibility to study where, when and how you want to. You can study Externally, In-Class, On-Line or any combination. And you can undertake your studies at a pace that suits you... 12 to 18 months or over 2, 3 even 4 years or more. You decide because you are in charge.
We understand that no two people have the same circumstances. You no doubt have issues affecting your life that are unique to you and affect the speed and manner you'd like to study. You may be working full or part-time, undertaking other studies, or may not have studied for a long time.
Let's face it, life is not predictable and in today's fast paced society it's important that your education is flexible enough to fit in with your other obligations. AIPC provides you with flexible course delivery modes so YOU set the rules for how and when you learn.

Intostudies
Learn How You Can Gain Specialty Expertise And A Graduate Qualification With A Vocational Graduate Certificate Or Vocational Graduate Diploma In Counselling...
...In Only 6 to 12 Months.
More and more Counsellors are gaining advanced specialist skills with a Vocational Graduate qualification. Vocational Graduate qualifications provide a higher level, vocational alternative to traditional Post Graduate courses offered by Universities.
It's time and cost effective, meaning you can gain a formal graduate qualification in 6 to 12 months in your specialist area. Here's how a graduate qualification can advance your career:
-
Develop a deeper understanding of your area of interest and achieve more optimal outcomes with your clients.
-
A graduate qualification will assist you move up the corporate ladder from practitioner to manager/supervisor.
-
Make the shift from being a generalist practitioner to a specialist.
-
Gain greater professional recognition from your peers.
-
Increase client referrals from allied health professionals.
-
Maximise job opportunities in your preferred specialty area.
-
Formalise years of specialist experience with a respected qualification.
Save Over $6,000 (67% Discount to Market)
A Vocational Graduate Diploma at a university costs between $10,000 and $38,000. BUT, you don't have to pay these exorbitant amounts for an equally high quality qualification. You can do your qualification with the Institute and save a massive $6,000+ on the cost of doing a similar course at university.
To learn more, please visit
www.aipc.net.au/vgd
. Alternatively, call your nearest Institute branch on the FreeCall numbers shown below:
Regional NSW: 1800 625 329
Regional QLD: 1800 359 565

Intocounselling
A Case for Solutions When Working with the Elderly
The minute she arrived and displayed her beautifully lined and full of expression face on my eyes there was a bond. Immediately I had to check myself. This person in front of me is not my mother. She is the same age as my mother was when she died five years previously, she has the same coloured hair, permed and styled exactly the same; she is the same height and even has the same smile. An overwhelming feeling of love for my own mother swept over me; I missed her so much.
As I allowed Beryl Mackenzie to tell her story I challenged myself to keep track of my own feelings, no transference please. On the surface I knew that this poor lady of 86 years needed to tell her story to somebody who will attempt to appreciate her feelings. Somebody who will share an unconditional positive regard and project a deep empathic understanding. Unfortunately Beryl picked up on the subconscious feeling I was projecting and there in my room was a case of countertransference.
She stated "My dear you are just like the daughter I wished I had – I always imagined she would be just like you. I did however have three incredible sons and they're all married with children. Actually some of their children have had children of their own. So I am a great grandmother and very very proud of this."
Mrs Mackenzie (I was compelled to use her formal title because of the values I had inherited from my own mother instilling in me as a child regarding respect of my elders) then launched into the most amazing story of her life which gathered momentum each time I attempted to keep her on track. She said she felt very 'at ease' with me and really wanted to tell me everything.
I, as the counsellor, felt quite out of control of this situation. Consideration of the age factor, plus the fact Beryl reminded me of my mother and respect for somebody who has come to counselling to tell her story; all events paid their toll on me. I couldn't stop her. So I just let her expand on everything that came to her, hoping she would exhaust herself in about 15 minutes.
First she spoke about the loss of her husband twelve months prior and still caught in the process of extreme deep-seated grief, however she did not wish to pause on the emotion of that time, she had so much more she wanted to say. She immediately relayed each son's story and what their lives were like up to the time of their marriages.
Unfortunately after twenty minutes I had to stop Beryl; I noticed she was becoming quite fatigued. Her voice was weakening and her shoulders appeared more slumped than when she first arrived. I did ask her about her general health and she stated she was on five different medications prescribed through her family doctor and who had also referred her for counselling. She said her doctor told her he didn't really have too much time to talk with her, that he had a lot of sick people waiting in his surgery.
I decided the best way to pause Beryl would be to suggest a break in our session where I would be able to gather my thoughts on how to continue the session with some control over the outcome and help Beryl reach some goals of which I had no idea at this stage. After I made Beryl a cup of tea and she settled in ready to proceed, I complimented her on her alertness and attitude in recognition of her years to which she made reference quite a few times, how well she is going for her age and her ability to stay healthy.
"We give compliments about things the clients have done that have significance to them in the achievement of their goals." (Turnell & Hopwood 1994)
I enquired about the types of medication she was on. She said two years prior she suffered a very mild heart attack and was on blood pressure tablets. Her doctor had also prescribed tablets to help her with her anxiety and she did have the first stage of osteoporosis. One of her sons was a Naturopath and wanted to know exactly what she was taking at all times and challenged her with her 'drugs', as she stated he called them.
The procedure of the counselling session continues.
Counselling Session - Transcript
(With 'C' being Counsellor and 'B' being Beryl Mackenzie)
C: Mrs Mackenzie, I am going to interrupt you and I hope you don't mind. I realise that you have an entire lifetime to tell me about, however, time permitting we will address some of that and more importantly explore the reasons why you have felt the need to come and see me here in my counselling room. I suppose what I'm asking is which area would you like to work on first.
B: Well my dear, when my dear husband of 50 years died I just didn't know what to do with myself. Dear Wally did everything for me. He drove me to the shops. I never drove a car in my life. My youngest son tried to teach me once, but Wally got so upset in case I had an accident. He loved me so much, did Wally. I never had to work either. Wally always looked after me. He paid all the bills and now when I get something in the mail I send it down to Ben, my eldest son and he takes care of everything for me regarding bills and things.
C: So do all of your sons live away from you Mrs. Mackenzie?
B: Oh yes, they all live down south and this is the problem. They want me to go down there and live near them. I just don't want to move, I'm scared of travel, I just never go anywhere especially without Wally.
And then B starts to cry. B is offered a tissue at this point which is declined and a small lace handkerchief is gathered out of her purse she is clutching in her frail, yet very worn looking, hands. They are deeply lined and marked with years of work and twisted with arthritis.
My chest tightens and I feel fluttering sensations inside my neck. My own mother used to crochet the edges of handkerchiefs just like this one Beryl had and I had to stay on track with the session. Control of emotions is imperative when working with clients. It would be unfair to our clients to be less than professional.
Respectfully I allow her a few minutes to contain her tears and my emotional stability is challenged. I am wondering if I should refer her, however it would be, I felt, irresponsible of me at this stage to suggest this considering Beryl is able to open up to the first person who has taken the time to really listen to her; as she stated previously.
C: Mrs Mackenzie, have you had a meeting with all of your sons and their wives together so they understand how you feel about travelling and moving to another State?
B: Shakes her head and looks into her lap and slumps.
C: Do you know what their plans are for you when you do move down there to live, has that been worked out yet?
B: You know dear, they all talk too fast, they live fast and I think sometimes I just get in their way. They don't really want me there; I think they just feel obligated because I'm their mother. I did hear them mention a Retirement Village at one stage but that really frightens me. I've been living in my own home for fifty years now and I know the neighbourhood and how to get to the shops and I can walk up to the Church every Sunday and they have a craft group there on Wednesdays. I like my life but I do miss my boys now that Wally has gone and I know he's not coming back. Beryl starts to cry again.
C: Now Mrs Mackenzie just because your boys talk fast and live fast doesn't mean you have to. Do you talk with them on the phone? Your sons may know your fears about travelling.
Beryl then proceeded to start to tell me how often she spoke with them on the phone, the content of the conversations and I could feel myself losing control of the session again because I was respectfully allowing her to continue into multiple tangents of her sons' lives.
"It follows from the person-centred view of psychological disturbance that such disturbance will be continued and reinforced if an individual remains dependent to a large extent on the positive judgement of others for a sense of self-worth" (Mearns & Thorne 1991)
Even though the session started with Person Centred Therapy according to the needs of my elderly client, I decided to adopt the Solution Focused Therapy components of promoting the exception questions with Beryl. 'The Client is the Expert' and will finally decide on what she wants through the skills required of a Solution Focused therapist.
'The counsellor needs to communicate with the client in clear and comprehensible terms. In order to achieve clarity the counsellor matches the client's language and imagery, provided that the language chosen does not trap the client in her problem situation' according to O'Connell (1998) 'the counsellor needs patience, tenacity, warmth, tact and curiosity in order to enter the client's frame of reference in a respectful, non-intrusive manner.'
C: Mrs Mackenzie, was there ever a time when you felt like you could just hop on a plane and make that flight down to the next State to be with your boys?
B: Oh my dear, yes. I feel sometimes as if I'm twenty and so fit and active and I can do whatever I want to do and then I remember, good grief, I'm 86, you old fool, you can't do that. I wish I could just fly down there and live with them all together just how it was when they were little and I was their Mum and they followed me because I was so bright and cheery and smart and active and all the things that I'm not now. Oh, I'm so sorry, listen to me. Maybe I'm just losing my marbles, what do you think, dear?
C: Smiling - Imagine if I waved a magic wand and miraculously you were twenty again. What would you see yourself doing Beryl. Is it ok if I call you Beryl?
B: Of course my dear, I realise those days are long gone with titles. Sometimes it is nice to have a little dream. I'd see myself being in more control of my life. I would probably organise a flight down to see my boys once a month or something and have the ability to get myself to the airport. I suppose I see myself as being fit and healthy and without a care in the world. Oh dear, I think inside of my body I am still that twenty year old; except my body reminds me that I'm not.
C: So what would frighten you the most about going and living interstate Beryl?
B: I don't know, I just don't know. I think I'm scared of not knowing. Lately I'm scared about everything. This is old age; you know my dear, I think I'm even scared of dying. We can't live forever I know, can we. I suppose I should be spending more time with my boys. I can't expect them to always be flying up here to see me. Oh gosh, look at the time, I could sit here forever and talk with you except I've got to get home to watch my serials. Can I come and have a talk with you again tomorrow?
C: Well Mrs. Mackenzie, the whole idea of our time together is to help you decide what it is you are going to do with your life now that your sons have suggested a big move. We can work together on some different ideas so that you can come to a decision of what suits you best. Please take into consideration our time here today and you will need to think about these things we have talked about. Then next week when we get together again, we will talk some more about what you would like to do and then we can go from there. How does that sound to you?
As a parting gesture for my client, I offered her a quote from a book:
In Friedan (1993) cited by Hecht (1998) excerpt she urges older people to stop the quest for youth and to embark on a new venture, effectively to redefine (more positively) who they are:
"The problem is not how we can stay young forever, personally... the problem is, first of all, how to break through the cocoon of our illusory youth and risk a new stage of life, where there are no prescribed role models to follow, no guideposts, no rigid rules of visible rewards, to step out into the true existential unknown of these new years of life now open to us, and to find our own terms for living it. (p.33)
As Beryl Mackenzie left my room, a feeling of huge relief swept over me and I realised I had a lot to learn about myself and the containment of my own emotions. Because my own mother had died five years prior, emotional feelings of grief remained with me.
Elderly clients are a reminder of our own destinies. I pondered my own mortality as I reached for the phone to make an immediate appointment with my Supervisor.
Supervision sustains me fortnightly because of the numbers of clients I see; however I have to admit that Beryl Mackenzie has been the most emotionally challenging so far. Her fragility and vulnerability, which were both purely my perceptions, with complete trust in the proceedings left me in a space of similar feelings which only added to the challenge of counselling the elderly.
'Observational research has documented older people not only accommodating or accepting ageism but also as unwitting co-conspirators in its realisation' (Hecht 1998)
Author: Kathleen Casagrande Dip.Prof.Couns., Cert.IV Work. Assess
-
Hecht (Ed.), Michael L., (1998). Communication Prejudice. Sage Publications, U.S.A
.
-
O'Connell, Bill (1998). Solution-Focused Therapy. Sage Publications, London
.
-
Mearns, Dave & Thorne, Brian (1991). Person-Centred Counselling in Action. Sage Publications, London
.
-
Turnell, Andrew & Hopwood, Larry (1994, 8 (2), A "Map" for Doing Solution-Focused Brief Therapy, Case Studies in Brief and Family Therapy
.
Did you enjoy this article?
Then share the feeling and forward it to a friend! Quick reminder: Please send this eZine to all your family and friends so they too can enjoy the benefits. Thank you.

Intobookstore
The Institute has a list of recommended textbooks and DVDs which can add great value to your learning journey - and the good news is that you can purchase them very easily. The AIPC bookstore will give YOU:
This fortnight's feature is...
Name: Theory & Practice of Counseling and Psychotherapy, 8th edition
AIPC Price: $98.95 (RRP $109.95)
Corey's current conscientious and student-friendly book shows you how to put eleven key counselling theories into practice and helps you develop the counselling method that's right for you.
To order this book, simply contact your nearest
Student Support Centre
or the AIPC Head Office (1800 657 667).

Intoarticles
How to Build Rapport with Parents
Parents can play the key role in initiating and generating behaviour change in their children. Parents have the potential to inspire their children directly (by applying reinforcers and other behaviour modification strategies) and indirectly (by providing a safe, supportive and encouraging environment). As counsellors, working with parents can enhance our potential to promote successful outcomes for our child clients.
Respect for the client (parent and child) is essential for encouraging positive relationships. Experienced counsellors will include parents (as appropriate) in child focused counselling so that the parents' skills and experience can be incorporated into interventions, and counselling strategies can be smoothly transferred to the home environment.
7 Common Relationship Challenges
Like most interpersonal relationships, most romantic couples experience some challenge at some point in their relationship. Some of these common challenges may include infidelity, loss of intimacy, communication difficulties, coping with stress challenges, financial pressures, boundary violations, difficulty balancing individual and couple expectations, divorce, separation and breaking up. Whatever the challenge, it is important to note that all dyadic relationships will experience some kind of distress at some point. We will examine some of the more common romantic relationship challenges below.

Intodevelopment
Convenient Professional Development
Hundreds of counsellors, psychologists, social workers, mental health nurses and allied health professionals already access over 100 Hours of Professional Development online, for less than $1 a day. Now it's your turn.
Mental Health Academy (MHA) is the leading provider of professional development education for the mental health industry. MHA provides the largest variety of courses and videos workshops, all conveniently delivered via the internet.
With MHA, you no longer have to worry about high costs, proximity and availability, or fitting a workshop around your lifestyle!
You can access the huge range of PD, including courses and video workshops, whenever and from wherever you want.
Whether you are looking for courses on anxiety and depression, or a video workshop discussing the intricacies of relationship counselling - Mental Health Academy is your gateway to over 100 hours of professional development content.
Take a quick look at what Mental Health Academy offers:
-
Over 70 professionally developed courses.
-
On-demand, webstreamed video workshops.
-
Over 100 hours of professional development.
-
Extremely relevant topics.
-
New courses released every month.
-
Video supported training.
-
Online, 24/7 access to resources.
-
Endorsement by multiple Associations, including AASW, ACA and APS.
Begin your journey today
. Click on the link below to register for a monthly or annual unlimited membership. As an unlimited member, you can access all MHA courses for less than $1 per day, and receive discounts when purchasing any video workshops:

Intoconnection
Have you visited Counselling Connection, the Institute's Blog yet? We continually publish new and interesting posts including case studies, profiles, success stories and much more. Make sure you too get connected (and thank you for those who have already submitted comments and suggestions).
A Dilemma with Supervision
You are a counsellor and approved supervisor working in your own private practice. One of your supervisees, Mary, who has been with you for over twelve months, has told you that her sister is going through a lengthy and difficult relationship breakdown.
Mary has previously suggested to her sister that she seek counselling but her sister has rejected the idea outright. Recently, however, when they met for coffee, her sister said that she would attend counselling but only if it could be with you, as she felt that she would be comfortable with you from what Mary had told her. Mary intends to continue to work with you as her supervisor.
What would you do in this situation; what issues does it raise?
A simple e-mail makes all the hard work worthwhile for Susan Branco Alvarado. "I may not show it all the time," an adopted teenage client wrote to Alvarado, "but I really appreciate everything you have done for me. Thanks to you, my relationship with my mom has gotten a thousand times better and my life has also changed for the better. So thank you!"
Alvarado, who runs a private practice in Falls Church, Va., that specializes in adoption issues, had begun working with the client and her mother after individual therapy for the daughter failed to yield improvements in her mood or her connection with her adoptive mother. "Initially, the sessions were not smooth with the family because years of disconnectedness and resentment had built a wall between them," says Alvarado, a member of the American Counseling Association. "This wall was especially evident in session when the teen would pile several pillows between her and her frustrated mom."

Intotwitter
Intimacy is a journey – it is not a tangible thing. It takes place over time, is ever-changing and is not stagnant:
https://bit.ly/e1l2D2
The uncomfortable emotions that come with regret can help you make better choices in the future.
https://ow.ly/1bBs1z
Popular psychology theories on self-esteem not backed up by serious research, study finds
https://ow.ly/1bzwn8
Note that you need a Twitter profile to follow a list. If you do not have one yet, visit
https://twitter.com
to create a free profile today!

Intoquotes
"
To be happy in this world, especially when youth is past, it is necessary to feel oneself not merely an isolated individual whose day will soon be over, but part of the stream of life flowing on from the first germ to the remote and unknown future."

Intoseminars