In this Issue
Contact us
Publications
Editor: Sandra Poletto
Email: ezine@aipc.net.au
Website: www.aipc.net.au
AIPC appreciates your feedback. Please email ezine@aipc.net.au with any comments, suggestions or editorial input for future editions of Institute Inbrief.
Support Centres
Brisbane 1800 353 643
Sydney 1800 677 697
Melbourne 1800 622 489
Adelaide 1800 246 324
Sunshine Coast 1800 359 565
Port Macquarie 1800 625 329

Singapore 800 1301 333
New Zealand 0011 64 9919 4500
Join us…
If you are not already on the mailing list for Institute Inbrief, please subscribe here.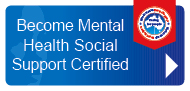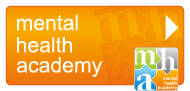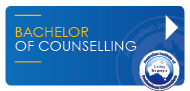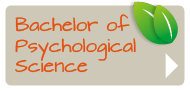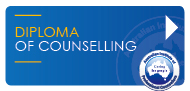 No part of this publication may be reproduced without permission. Opinions of contributors and advertisers are not necessarily those of the publisher. The publisher makes no representation or warranty that information contained in articles or advertisements is accurate, nor accepts liability or responsibility for any action arising out of information contained in this e-newsletter.
Copyright: 2012 Australian Institute of Professional Counsellors

Hello!
Welcome to Edition 132 of Institute Inbrief. In this edition we review the principles of motivational interviewing, and explore the applications of motivational enhancement with addictions.
-
7 Common Relationship Challenges
-
Staff Profile – Daniele Aglio
-
Professional Development news
-
Blog and Twitter updates
If you would like to access daily articles & resources, and interact with over 3000 peers, make sure you join our Facebook community today: www.facebook.com/counsellors. It is a great way to stay in touch and share your knowledge in counselling.

Intothediploma
AIPC is Determined to Make Counselling an Attainable Career for You,
Just Like Over 55,000 Other Students in the Past 20 Years!
We have helped over 55,000 people from 27 countries pursue their dream of assisting others with a recognised Counselling qualification.
It's been a wonderful journey over the last 20 years (the Institute was first established in 1990). And it's been a pleasure to assist so many people realise their counselling aspirations in that time.
Why are so many people delighted with their studies? Our research over the years highlights three keys points...
1.
Our courses and personnel have just ONE specific focus... Excellence in Counselling Education. We live and breathe counselling education! Nothing else gets in the way.
2.
Exceptional value in your education investment
. Our courses are always (always) much less than other providers that deliver counselling education. Our unique focus on counselling education, the large number of students undertaking our programs, and the creative way we deliver our courses provide us with cost savings that we pass on to you.
3.
The flexibility to study where, when and how you want to. You can study Externally, In-Class, On-Line or any combination. And you can undertake your studies at a pace that suits you... 12 to 18 months or over 2, 3 even 4 years or more. You decide because you are in charge.
We understand that no two people have the same circumstances. You no doubt have issues affecting your life that are unique to you and affect the speed and manner you'd like to study. You may be working full or part-time, undertaking other studies, or may not have studied for a long time.
Let's face it, life is not predictable and in today's fast paced society it's important that your education is flexible enough to fit in with your other obligations. AIPC provides you with flexible course delivery modes so YOU set the rules for how and when you learn.

Intostudies
Bachelor of Counselling – ENROLLING NOW FOR 2011
The Bachelor of Counselling is a careful blend of theory and practical application. Theory is learnt through user-friendly learning materials that have been carefully designed to make your studies as accessible and conducive to learning as possible.
The course and its subjects are structured to progressively develop your knowledge and skills from foundational, theoretical concepts through to more complex concepts and advanced skills and applications.
On completion, you will have...
-
The capacity to apply counselling theory and skills in an intentional and mindful manner.
-
The ability to evaluate and apply a variety of counselling models according to the needs of your client.
-
The ability to analyse counselling issues with consideration to broader social and cultural perspectives and will be equipped to make a natural transition into the role of Counsellor.
IMPORTANT: The 2011 intake for the AIPC Bachelor of Counselling is closing this week.
There are only a few places remaining. So, if you're interested in studying their Bachelor of Counselling this year you must submit your interest before 5pm Friday.
Remember, with government Fee Help you can enrol now and pay later.

Intocounselling
Motivational Interviewing with Addictions
Treating any type of substance abuse and substance addiction is challenging because they both have so many dimensions and they both disrupt so many aspects of the individual's life. Effective treatment programs typically incorporate many components, each directed to a particular aspect of the condition and its consequences.
Ultimately, treatments aspire to help the individual stop using substances in an abusive or addictive way which would usually entail maintenance of a drug-free lifestyle, and achieving a productive level of functioning in the family, at work, and in society. Because addiction is typically a clients will require long-term or repeated episodes of care to achieve the ultimate goal of sustained abstinence and recovery from the negative impact on various aspects of their lives (National Institute of Drug Abuse, NIDA, 2009).
Motivational Interviewing
Motivational Interviewing is a style of person-centred counselling developed to facilitate change in health-related behaviours. The approach aims to help people explore and resolve their ambivalence about behaviour change. The approach strives to increase the client's own motivation so that change occurs from the client rather that the therapist imposing the change (Astofi & Evans, 1997).
It combines warmth and empathy from the therapist toward the client with focused reflective listening and the development of discrepancy between where the person is and where they would like to be. A core principle is that the person's motivation to change is enhanced if there is a gentle process of negotiation in which the client, not the counsellor, explores the benefits and costs involved in change.
The theory assumes that people can change their behaviour when they can clearly see a discrepancy between their behaviour and their broader personal goals (Astofi & Evans, 1997). Another strong principle of this approach is that conflict is unhelpful and that a collaborative relationship is essential between counsellor and client, in order to tackle the problem together (Miller & Rollnick, 1991).
Motivational enhancement helps change patterns of behaviour that have become habitual. It works in small doses to produce a large effect by reducing behaviours in the person that interfere with therapy.
The four central principles of motivational enhancement are outlined below.
1.
Express empathy
by using reflective listening to convey understanding of the person's point of view and underlying drives
2.
Develop the discrepancy between the person's most deeply held values and their current behaviour
(i.e. tease out ways in which current unhealthy behaviours conflict with the wish to 'be good' or different in the way they currently function)
3.
Roll with resistance
by responding with empathy and understanding rather than confrontation
4.
Support self-efficacy
by building the person's belief that change is possible
(Miller & Rollnick, 1991)
Motivational interviewing has numerous applications because it is helpful in most settings where there is resistance to change. Therefore, once the approach is learnt and developed into a constructive level of proficiency, it can be adapted to many situations. However, while the principles are simple to understand, the practical application of it is less easy.
Counsellors might use motivational interviewing for people who are undecided about change (known as the precontemplation and contemplation stages) and later shift to a more structured treatment approach such as cognitive-behavioural techniques once the person is committed to change. There needs to be room for flexibility to adjust to individual differences in the readiness to change and an empathic counsellor will know when to switch their approach depending on the client's current stance in their desire and motivation to change.
Motivational Interviewing highlights the importance of change by reflecting on the discrepancy between the person's current world and their ideal world. It also aims to bolster the client's confidence in making changes by reflecting a positive view of the person and an authentic belief in their ability to make behaviour change. The counsellor reinforces commitment to change and supports small steps towards it.
Rollnick & Miller (1995) defined key skills used by counsellors that would help lead to a stronger therapeutic alliance and a more effective therapeutic outcome. These key skills are summarised below.
The first four skills listed aim to explore the reasons the person sustains the behaviour and aim to create a shift in the balance of pros and cons towards the decision to change. The last two items in the list cover the interpersonal aspects of the relationship. The counsellor provides warmth and optimism and takes a subordinate position, putting the client in a position of power, emphasising their autonomy and right to choose.
-
Understand the person's frame of reference
-
Filter the person's thoughts so that statements encouraging change are amplified and statements that reflect the status quo are dampened down
-
Elicit from the person statements that encourage change, such as expressions of problem recognition, intention to change and recognition of ability to change
-
Match the processes used in treatment to the stage of change; ensure treatment does not jump ahead of the person
-
Affirm the person's freedom of choice and self-direction
(Rollnick & Miller, 1995)
Instead of trying to 'fix' the person's dependence by forceful instruction, counsellors are encouraged to use warmth and respect to show the value of change to the client. Motivational counsellors need to hold back any inclination they might have to try to solve the client's problems and instead remain flexible and able to provide an appropriate balance between acceptance and drive for change.
Studies focused on the process of change within motivational interviewing have been able to highlight key factors that help to facilitate change. For example, Miller, Benefield & Tonigan (1993) found that a low level of resistance within the counselling session predicts change.
Resistance often arises in the presence of confrontation, so if the counsellor behaves in a way that minimises confrontation, and in turn resistance, then change will most likely follow. An increase in the rate of 'self-motivational statements' by the client that clearly express interest in and intent to change, is positively associated with behaviour change.
In motivational interviewing, any arguments for change should come from the client, not the counsellor. The natural expected outcome of a counsellor making an argument for change is that an ambivalent client will argue against it. A client will often become more committed to what they hear themselves saying, so if the counsellor causes a client to argue against the need for change, they are being encouraged not to make changes.
When asking "On a scale of 0 to 10, how important is it for you to change your drug use behaviour?" (When 0 is not considered important at all and 10 is extremely important) and the client answers 5 out of 10... an appropriate follow-up question could be "Why are you at a 5 and not 0?" This is an appropriate follow-up question because the answer to this prompts the client to give a reason for change.
Asking instead, "Why are you a 5 and not a 10?" is not motivational because the answer to this question encourages the client to provide reasons against change.
This involves understanding the person's feelings and perspectives without judging, criticising or blaming. The counsellor simply accepts the person's ambivalence about change as a normal part of human experience whereby reluctance to give up the problem behaviour is to be expected.
Change is motivated by the size of the discrepancy between where a person is and where they want to be. The bigger the discrepancy, the stronger the motivation is for change. Often clients who ask to change their use of drugs and alcohol experience a discrepancy between their current behaviour and how they see themselves in the future (Astofi & Evans, 1997).
This approach often utilises what is often referred to as the "Colombo approach" where the counsellor plays detective, investigating a mystery where the clues don't add up and therefore they engage the client in the process to help solve the mystery. This process encourages the client to recognise reasons for change. A number of strategies can be useful at this stage:
Future projection
: exploring how the drug and alcohol use interferes with the client's future goals
For example:
Do you think you will be able to walk your daughter down the aisle if you continue to smoke 2 packs a day. She is 15 years old now?
Looking back
: exploring strengths in the client's life prior to the onset of the substance abuse/dependency
For example: You once told me how you used to run 10 km every day before you started using. You must have been very fit and healthy.
Explore extremes
: loosening the client's attachment to their substance abuse/dependency by exploring their worst fears.
For example:
What is the worst thing that could happen to you if you keep using the way you have been?
Respectfully provide information on the negative consequences of the substance abuse/dependence.
For example: Have you thought about giving up your regular drinking? Drinking that much is really putting your liver at risk.
Challenging the client's statements.
For example:
You mentioned that you have concerns about your physical health, yet you continue to drink excessively every day. I'm not sure how these two go together?
Externalise the substance abuse/dependence
- this is a process of separating out the abuse/dependence from the client and can be done through talking to or writing letters directly to the drug or alcohol behaviour.
Therapist
:
If you could talk to the alcohol, what would you say?
Client
: You ruined my life. My wife left me and I can't even see my children. Now you are attacking my health. What more do you want to take from me? I've had a gut full of you... just get out of my life and don't come back.
There are four types of resistance:
1.
Arguing
– the person contests the accuracy, expertise or integrity of the counsellor
2.
Interrupting
– the person interrupts the counsellor in a defensive manner
3.
Denying
– the person expresses an unwillingness to recognise problems, or to cooperate and accept responsibility
4.
Ignoring
– the person shows signs of ignoring or not following what the counsellor is saying
In motivational interviewing, arguments are considered counterproductive because defending breeds defensiveness. The best strategy is to respond with none resistance – or roll with resistance - by acknowledging the client's perception.
Therapist
: Have you thought about giving up smoking as you know it is unhealthy particularly for your blood pressure?
Client
: Yes. I have tried though it is very difficult and to be honest I enjoy it.
Therapist
: But isn't there a lot of other things that you enjoy too? If you gave up smoking then you can take up something else that you enjoy instead.
Client
: Yes. I am aware of the health risks. But it is not as easy as it sounds.
This step involves supporting the person's belief in their ability to succeed in changing behaviour. The counsellor encourages the person to remember any achievements they may have had in the past.
They also assist the person to develop an internal locus of control whereby they are encouraged to take personal responsibility for change by seeing change happening as a direct consequence of their choices and actions, rather than attributing change to external factors outside their control that is seen as being independent of their choices and actions (an external locus of control).
-
Miller, W. R., & Rollnick, S. (1991). Motivational interviewing: Preparing people for change. New York: Guilford Press.
-
Rollnick, S., & Miller, W. R. (1995). Motivational interviewing: What is motivational interviewing? Retrieved on August 11, 2009 from the World Wide Web:
www.motivationalinterview.org
.
Did you enjoy this article?
Then share the feeling and forward it to a friend! Quick reminder: Please send this eZine to all your family and friends so they too can enjoy the benefits. Thank you.

Intobookstore
The Institute has a list of recommended textbooks and DVDs which can add great value to your learning journey - and the good news is that you can purchase them very easily. The AIPC bookstore will give YOU:
This fortnight's feature is...
Name: Theory & Practice of Counseling and Psychotherapy
Corey's current conscientious and student-friendly book shows you how to put eleven key counselling theories into practice and helps you develop the counselling method that's right for you.
To order this book, simply contact your nearest
Student Support Centre
or the AIPC Head Office (1800 657 667).

Intoarticles
7 Common Relationship Challenges
Like most interpersonal relationships, most romantic couples experience some challenge at some point in their relationship. Some of these common challenges may include infidelity, loss of intimacy, communication difficulties, coping with stress challenges, financial pressures, boundary violations, difficulty balancing individual and couple expectations, divorce, separation and breaking up. Whatever the challenge, it is important to note that all dyadic relationships will experience some kind of distress at some point. We will examine some of the more common romantic relationship challenges below.
Infidelity is increasingly becoming one of the most common relationship challenges in romantic relationships. The acts of infidelity or cheating can have devastating consequences on those involved. Having been cheated on can result in anguish, depression, fury and humiliation (Brand, Markey, Mills & Hodges, 2007). It has been suggested that infidelity is one of the leading causes of divorce and romantic relationship breakdown (Brand, Markey, Mills & Hodges, 2007).

Intotools
Looking for psychological tests on the web for you and your clients? Here's a short list with some websites that offer them as both free and paid resources.
Disclaimer:
Some Psychological Tests may require the person conducting the test and/or interpreting the results to possess certain qualifications or experience. AIPC recommends that all psychology tests be conducted and/or results interpreted by suitably qualified and experienced persons.

Intoteam
Education Adviser – Diploma of Counselling
Daniele Aglio holds a Bachelor of Science in Psychology from Brazil where she graduated with distinction, as well as Graduate Diplomas in Cognitive Behaviourist Psychology and Institutional Psychology Pedagogy. She also holds a Diploma of Business (Human Resources) from Martin College (Australia) and a Diploma of Community Welfare Work from TAFE (Australia) where she received an Excellence in Adversity Award.
Daniele is a partner of the Brazilian Human Resources Association, partner of the Brazilian Cognitive Therapy Association and founding partner of the Cognitive Therapy Association of Rio de Janeiro.
Daniele's field experience includes CBT treatment of anxiety and depression, family support counselling, research project on "Panic Disorder" and two community projects in Caboolture and Redcliffe.
As an Education Adviser with AIPC's Diploma of Counselling, Daniele is responsible for assessing students and providing academic support through the Study Assistance Line. This includes providing teaching and guidance on specific concepts and clarifying questions on workbook topics.

Intodevelopment
Convenient Professional Development
Hundreds of counsellors, psychologists, social workers, mental health nurses and allied health professionals already access over 100 Hours of Professional Development online, for less than $1 a day. Now it's your turn.
Mental Health Academy (MHA) is the leading provider of professional development education for the mental health industry. MHA provides the largest variety of courses and videos workshops, all conveniently delivered via the internet.
With MHA, you no longer have to worry about high costs, proximity and availability, or fitting a workshop around your lifestyle!
You can access the huge range of PD, including courses and video workshops, whenever and from wherever you want.
Whether you are looking for courses on anxiety and depression, or a video workshop discussing the intricacies of relationship counselling - Mental Health Academy is your gateway to over 100 hours of professional development content.
Take a quick look at what Mental Health Academy offers:
-
Over 70 professionally developed courses.
-
On-demand, webstreamed video workshops.
-
Over 100 hours of professional development.
-
Extremely relevant topics.
-
New courses released every month.
-
Video supported training.
-
Online, 24/7 access to resources.
-
Endorsement by multiple Associations, including AASW, ACA and APS.
Begin your journey today
. Click on the link below to register for a monthly or annual unlimited membership. As an unlimited member, you can access all MHA courses for less than $1 per day, and receive discounts when purchasing any video workshops:

Intoconnection
Have you visited Counselling Connection, the Institute's Blog yet? We continually publish new and interesting posts including case studies, profiles, success stories and much more. Make sure you too get connected (and thank you for those who have already submitted comments and suggestions).
An Insight into Relationship Counselling
A month ago I stepped on a sharp pointed tooth pick which went between my toes and awkwardly sat in my foot until I yelled at my partner in a slightly hysterical voice, that he should do something about it. The hero that he is, he quickly came to my rescue and with one swift pull he removed the toothpick without leaving any evidence of its presence in my foot. For three days all seemed normal. I had no pain, maybe just a twinge reminding me that a toothpick had protruded from my foot for a moment - but otherwise nothing. But on the fourth day I woke up to a different foot. It was swollen and getting bigger by the minute. Where the toothpick had rested there was a volcano of ugly blue and black. It looked evil!
With two visits to the doctor I was put on an antibiotic that slowly began to reduce the infection. It was the threat of going to the hospital however that did the trick. My body kicked into healing mode and I was on the way to recovery.
When it comes to infusing creativity into counseling sessions, an open mind and a willingness to try are more important than artistic expertise
.
Picture this: Somewhere, a counselor sits with a client who is struggling to make progress. Traditional talk therapy isn't moving the client forward. The counselor thinks, "I wish I were more of an artist because I'd love to try out a painting exercise with this client." Substitute photography, dance, music or any other of the wide range of creative interventions for the word painting, and you'll find the reason why so many counselors hesitate to fully embrace creativity in counseling — they think they have to be experts at the particular artistic enterprise themselves.
That idea couldn't be further from the truth, says Heather Trepal, associate professor of counseling at the University of Texas at San Antonio (UTSA) and president of the Association for Creativity in Counseling, a division of the American Counseling Association. "I think some people get afraid of creativity because they think it needs to be creative arts — that you need to be a van Gogh, be trained in an instrument or really be an expert in whatever you might try with your clients," Trepal says. "Creativity can be anything. It can be any out-of-the-box moment that helps a client to therapeutically move."

Intotwitter
If you're interested in Legal and Criminological Psychology, here's a free resource (British Psychological Society): https://bit.ly/gARpO0
Connecting Career and Mental Health Counseling: Integrating Theory and Practice (PDF): https://bit.ly/hf5bpg
Note that you need a Twitter profile to follow a list. If you do not have one yet, visit https://twitter.com to create a free profile today!

Intoquotes
"For fast-acting relief, try slowing down."

Intoseminars