In this Issue
Contact us
Publications
Editor: Sandra Poletto
Email: ezine@aipc.net.au
Website: www.aipc.net.au
AIPC appreciates your feedback. Please email ezine@aipc.net.au with any comments, suggestions or editorial input for future editions of Institute Inbrief.
Support Centres
Brisbane 1800 353 643
Sydney 1800 677 697
Melbourne 1800 622 489
Adelaide 1800 246 324
Sunshine Coast 1800 359 565
Port Macquarie 1800 625 329

Singapore 800 1301 333
New Zealand 0011 64 9919 4500
Join us…
If you are not already on the mailing list for Institute Inbrief, please subscribe here.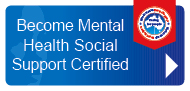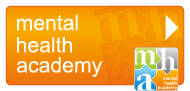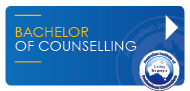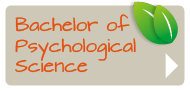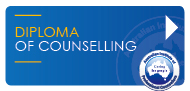 No part of this publication may be reproduced without permission. Opinions of contributors and advertisers are not necessarily those of the publisher. The publisher makes no representation or warranty that information contained in articles or advertisements is accurate, nor accepts liability or responsibility for any action arising out of information contained in this e-newsletter.
Copyright: 2012 Australian Institute of Professional Counsellors

Hello!
Welcome to Edition 131 of Institute Inbrief, and to 2011! To kick-off the 8th year of Australia's most popular counselling eNewsletter, we discuss incident counselling and crisis assessment.
-
CBT with Substance Dependence
-
Tips to Cope with Stress
-
Professional Development news
-
Blog and Twitter updates

Intothediploma
The Diploma of Counselling is supported by a number of optional Advanced Study Majors. Advanced Study Majors allow you to study and gain advanced knowledge and skill in the specialised counselling area of your choice.
The Advanced Study Major Program involves the completion of one or more optional Advanced Study Majors in addition to the Diploma of Counselling. The Majors provide you with the opportunity to specialise in any of the following highly relevant fields of counselling:
The Majors are specifically designed to provide you with a higher level of practical and theoretical knowledge in a specialised field of counselling. You are able to enrol into an Advanced Study Major at the time of your enrolment into the Diploma of Counselling, or at any subsequent time.
The advantage of early enrolment in an Advanced Study Major is that studies can be completed concurrently with your Diploma. There is also no limit on the number of Advanced Study Majors you can undertake.
The Advanced Study Majors can be completed either externally or face-to-face. Studying your ASM via the traditional external option follows a similar process as completing your studies for the Diploma. Students are sent a workbook and readings for the ASM and submit their assessment for marking.
Alternatively, students are also able to complete their ASM by attending a workshop. Many students enjoy the interactive, practical workshops because they are a refreshing change from the traditional external study method and provide the opportunity to meet other students. Students also have the flexibility to change into this mode of study even after selecting the external option.

Intostudies
Become a Counsellor or Expand On Your Qualifications with Australia's
Most Cost Effective and Flexible Bachelor of Counselling
The Bachelor of Counselling is a careful blend of theory and practical application. Theory is learnt through user-friendly learning materials that have been carefully designed to make your studies as accessible and conducive to learning as possible.
The course and its subjects are structured to progressively develop your knowledge and skills from foundational, theoretical concepts through to more complex concepts and advanced skills and applications.
On completion, you will have...
-
The capacity to apply counselling theory and skills in an intentional and mindful manner.
-
The ability to evaluate and apply a variety of counselling models according to the needs of your client.
-
The ability to analyse counselling issues with consideration to broader social and cultural perspectives and will be equipped to make a natural transition into the role of Counsellor.

Intocounselling
Crisis Assessment in Critical Incident Counselling
Over time, the distinction between the three terms, stress, traumatic stress, and crisis, have become blurred, thus numerous professionals started using these terms synonymously. Some authors specifically indicate that they deal with both stress and developmental crisis, but do not make distinctions between these terms/concepts.
Others define their work as dealing with crisis, but take cases from stress (Cornell & Sheras, 1998). Only a few authors have been consistent with the more traditional definition of stress and thus use the term crisis in terms of its proposed meaning of developmental crisis (France, 1990). In order to alleviate this confusion stress and crisis have been defined below.
Stress
is the tension felt internally by an organism when an external threat (stressor) disrupts the normal course of life, requiring some action of coping in order to regain homeostasis. When an individual faces a threat, he/she must go through an appraisal process in which the realistic essence of the risk involved is evaluated and at the same time, the person evaluates possible ways of coping, inner resources, and potential help and support from trusted others.
Crisis
refers to an acute disruption to psychological homeostasis in which one's usual coping mechanisms fail and there exists evidence of distress and functional impairments. It incorporates the subjective reaction to the relevant stressful life events and the related experiences that compromise the individual's stability and ability to cope (Lewis & Roberts, 2001).
Thus, a person is in a crisis state if they have experienced an event or situation whereby they have failed to cope with it due to not being able to lessen the impact of the event by using customary coping strategies and, as a result, enter into a state of disequilibrium (Dulmus & Hilarski, 2003). While the most overt causes of crisis are intensely stressful, traumatic or hazardous events, crisis events are not limited to this.
How the individual responds to a crisis event depends on the individual's perception of the event and their ability to cope with it (Roberts & Ottens, 2005). If the event is perceived to be the cause of considerable upset and disruption and their ability to resolve the disruption by previously used coping methods is perceived to be unlikely, then the person will most likely move in to a state of crisis (Roberts & Ottens, 2005). Thus crisis is an acute response to a critical incident or event whereby:
-
Psychological homeostasis is disrupted
-
Usual coping mechanisms have failed
-
There is evidence of human distress/dysfunction
Among the vast array of possible stressor events or crises (e.g., migration, unemployment, illness, etc.), there are some that are more likely to lead to traumatic stress situations, such as rape, child abuse combat trauma, natural disasters, and terminal illness. This is because they constitute a threat to the individual's existence rather than simply create a state of disequilibrium (Kardiner & Spiegel, 1947). Thus traumatic stress is when an event or crisis is perceived as life threatening and overwhelms normal coping skills (Behrman & Reid, 2002).
When a traumatic stress is not coped with successfully, the person is flooded with intense feelings of helplessness, rage, and resentment at the apparent or actual arbitrariness of the traumatic event. In some cases after the traumatic event, these feelings may periodically return for an extended period of time, sometimes for life, in the form of images, feelings, somatic sensations, and other reactions related to recollections of its impact and memories of the traumatic event. Following a traumatic experience, the body, mind, spirit and relationships with others can be wounded.
The predominant therapeutic models for treating trauma and survivors of major disaster have tended to be individually focused and pathology based, centred on identifying and reducing symptoms of post traumatic stress disorder (PTSD) (Walsh, 2007). Studies suggest that acute stress symptoms are very commonly experienced immediately after extreme trauma situations. However, most people are resilient in coping and adaptation and therefore do not suffer long term disturbance (Walsh, 2007).
When a catastrophe occurs it appears to evoke a deep humanitarian need to want to help. Historically this help has been dominated by providing basic physical care e.g. shelter and first aid. However, since the mid 1980s, there has been increased interest in early psychological interventions following exposure to traumatic events. In particular, there has been a huge increase in the use of 'one off' sessions of a procedure termed 'critical incident stress debriefing' (Mitchell, 1983). Because crisis intervention strategies have become one of the most widely used time limited modalities of treatment they have also inevitably, come under rigorous scientific scrutiny for their effectiveness.
Traumatic events are a particular form of crisis that can cause psychological morbidity. This is not only due to large scale disasters but also a consequence of the more common day to day catastrophes such as road traffic accidents or assaults.
For example, Mayou, Bryant and Duthie (1993) reported that one year after a road traffic accident a quarter of those followed up had defined psychiatric disorders, with 11% showing evidence of post traumatic stress disorder (PTSD). The current best estimate of the prevalence of PTSD suggests it has a lifetime prevalence of 5% in males and 10% in females (Kessler, 1995).
The primary role of the counsellor in conducting an assessment is to gather information that can help resolve the crisis. While crisis assessment is orientated to the individual, it always must include an assessment of the person's immediate environment and interpersonal relationships (Roberts, 2002). Crisis assessment facilitates the treatment planning and decision making.
The ultimate goal of crisis assessment is to provide a systematic method of organising client information related to personal characteristics, parameters of the crisis episode and the intensity and duration of the crisis in order to utilise the data to develop effective treatment plans.
Not all traumatised individuals move into a crisis state therefore, it is important to assess and measure whether or not the person is in fact in a crisis state to insure that appropriate crisis interventions are implemented (Roberts, 2002, Lewis & Roberts, 2001).
Some of the common crisis assessment tools include the following:
-
Crisis Triage Rating Scale (CTRS)
-
Triage Assessment Form (TAF)
-
The Suicide Assessment Checklist
-
Scale for Suicide Ideation (SDI)
Triage Assessment:
In the immediate aftermath of a traumatic event, the first type of assessment by a mental health practitioner should be a psychiatric triage. Triage has been defined as the medical "process of assigning patients to appropriate treatments depending on their medical conditions and availability of medical resources" (Roberts, 2002).
Psychiatric or psychological triage assessment refers to the immediate decision making process in which a mental health practitioner determines the lethality and referral needs of the client to one of the following alternatives:
-
Emergency hospitalisation
-
Outpatient treatment facility or private therapist
-
Support group or social service
A triage or screening tool can be useful in gathering and recording information about the initial contact between a person experiencing trauma or crisis and the mental health practitioner. Demographic details such as name, address, contact number, should also be collected. Other information that must be collected at this stage include perception of the magnitude of the traumatic event, coping methods and presenting problems, safety issues, social support networks, drug and alcohol use, pre-existing psychiatric conditions, suicide risk and homicide risk (Roberts, 2002).
Biopsychosocial and Cultural Assessments:
These assessments are designed to measure such things as the client's situation, stress levels, presenting problems and acute crisis episodes. These assessments include monitoring, and observing through a client log, semi structured interviews, individualised rating scales and goal attainment scales.
Specifically, it is important for the mental health practitioner to gather information of the following:
1.
Current Health Status: (e.g. past health status or injuries, current medication use, health and lifestyle behaviours such as exercise.)
2.
The Psychological status of the client including mental status and appearance
3.
The sociocultural experiences and background of the client including ethnicity, language, social networks and relationships (e.g. family and friends).
The 10 basis elements of biopsychosocial assessment include but are not limited to the following:
-
Current and previous agency contacts
-
Medical, psychiatric and substance abuse history
-
Brief history of client and significant others
-
Summary of client's current situation
-
Presenting problems as defined by the client and the counsellor
-
Contact agreed on by client and counsellor
-
Behrman, G. & Reid, W. J. (2002). Post trauma intervention: Basic tasks. Brief Treatment and Crisis Intervention, 2, 39-47.
-
Dulmus, C.N. (2003). When stress constitutes trauma and trauma constitutes crisis. The stress–trauma-crisis continuum. Brief Treatment and Crisis Intervention, 3, 27-35.
-
France, K., (1990). Crisis Intervention: A Handbook of Immediate Person-to- Person Help. (2nd Ed.). Springfield, Ill.: Charles Thomas Pub.
-
Kessler, R., Somnnega, A., Bromet, E., & Nelson. C. (1995). Post-traumatic stress disorder in the National Comorbidity Survey. Archives of General Psychiatry, 52, 1048–1060.
-
Lewis, S. & Roberts, A.R. (2001).Crisis assessment tools: The good, the bad and the available. Brief Treatment and Crisis Intervention, 1, 17-28.
-
Mayou, R., Bryant, B., & Duthie, R. (1993). Psychiatric consequences of road traffic accidents. BMJ, 307, 647–51.
-
Mitchell, J.T., Everly, G.S. (1997). The scientific evidence for critical incident stress management. Journal of Emergency Medical Service, 22, 86–93.
-
Roberts, A. R. (2002). Assessment, crisis intervention and trauma treatment: The integrative ACT intervention model. Brief Treatment and Crisis Intervention, 2, 1-21
-
Roberts, A.R. & Ottens, A.J. (2005). The seven stage crisis intervention model: A road map to goal attainment, problem solving and crisis resolution. Brief Treatment and Crisis Intervention, 5, 329-339.
-
Walsh, F. (2007). Traumatic loss and major disasters: Strengthening family and community resilience, Family Process, 46, 207-227.
Did you enjoy this article?
Then share the feeling and forward it to a friend! Quick reminder: Please send this eZine to all your family and friends so they too can enjoy the benefits. Thank you.

Intobookstore
The Institute has a list of recommended textbooks and DVDs which can add great value to your learning journey - and the good news is that you can purchase them very easily. The AIPC bookstore will give YOU:
This fortnight's feature is...
Name: Culturally Relevant Ethical Decision-Making in Counselling
Author: Houser, Rick & Wilczenski, Felicia L. & Domokos-Cheng, Ham, Maryanna
This book presents a hermeneutic orientation and framework to address contextual issues in ethical decision-making in counseling and psychotherapy. It incorporates broad perspectives of ethical theories which are grounded in various worldviews and sensitive to cultural issues.

Intoarticles
CBT with Substance Dependence
Cognitive-behaviour therapy aims to help substance-dependent people abstain from using by applying the same learning processes that developed the substance dependence initially. In treating substance dependence, the goal of cognitive behaviour therapy is to teach the person to:
1.
Recognise situations in which they are most likely to use the substance,
2.
Avoid these circumstances wherever practical and possible, and
3.
Use more effective ways of coping with the range of various problems and behaviours which may lead to their substance use/abuse in the first place.
While this approach is valuable in the treatment of most addictions, it has proven to be most effective in the treatment of behavioural addictions; for example, gambling.
The cognitive aspect of CBT is based on the process of (1) Identifying a client's irrational thinking (2) Challenge the irrational thinking identified (3) Identifying core beliefs and (4) Challenge the core beliefs identified. Cognitive behavioural approaches teach clients the skills to evaluate their own thought patterns and core beliefs (McMullin, 2000).

Intostress
"This is too much – I've had it!"
Is this what you are feeling right now? Comments such as these are common everyday occurrences in our busy lives – and we call it STRESS.
Not that long ago, the terms worry, anxiety, fear, impatience, and anger gave way to what has been formally termed stress and its offshoots, stressful, stress-related, and stressed-out. The popularity and acknowledgement of this concept became increasingly related to everyday life in our fast-paced society.
Whether or not you are currently feeling "stressed out", it is a good idea to review what strategies and skills are available to help you keep your stress under control – right from the start of the year!

Intodevelopment
Convenient Professional Development
Hundreds of counsellors, psychologists, social workers, mental health nurses and allied health professionals already access over 100 Hours of Professional Development online, for less than $1 a day. Now it's your turn.
Mental Health Academy (MHA) is the leading provider of professional development education for the mental health industry. MHA provides the largest variety of courses and videos workshops, all conveniently delivered via the internet.
With MHA, you no longer have to worry about high costs, proximity and availability, or fitting a workshop around your lifestyle!
You can access the huge range of PD, including courses and video workshops, whenever and from wherever you want.
Whether you are looking for courses on anxiety and depression, or a video workshop discussing the intricacies of relationship counselling - Mental Health Academy is your gateway to over 100 hours of professional development content.
Take a quick look at what Mental Health Academy offers:
-
Over 70 professionally developed courses.
-
On-demand, webstreamed video workshops.
-
Over 100 hours of professional development.
-
Extremely relevant topics.
-
New courses released every month.
-
Video supported training.
-
Online, 24/7 access to resources.
-
Endorsement by multiple Associations, including AASW, ACA and APS.
Begin your journey today
. Click on the link below to register for a monthly or annual unlimited membership. As an unlimited member, you can access all MHA courses for less than $1 per day, and receive discounts when purchasing any video workshops:

Intoconnection
Have you visited Counselling Connection, the Institute's Blog yet? We continually publish new and interesting posts including case studies, profiles, success stories and much more. Make sure you too get connected (and thank you for those who have already submitted comments and suggestions).
Goal Orientations Theory of Motivation
Goal orientations are cognitive representations of the general type of goal an individual will tend to pursue. Goal orientations are dynamic and subject to change as information pertaining to one's performance on the task is processed. While an individual can hold a number of goal orientations that govern their reasons for engaging in an activity, research has primarily focused on two types of goals namely, task oriented goals and ego oriented goals.
Task orientated goals
: The primary motivation for action in pursuing the task oriented goal is to achieve mastery over the task through the application of relevant skills. By gaining mastery over a given task, the individual experiences self improvement which is also a motivational component for action.
For many couples, 'making love' involves a sense of intimacy and emotional closeness. An intimate sexual relationship involves trust and being vulnerable with each other. Closeness during sex is also linked to other forms of intimacy.
It is important to share a whole range of emotions with a partner, otherwise some people begin to feel lonely and isolated regardless of how good their sexual experiences may be. Explore ways to share love and affection without sex. Often, the more a couple is intimate with each other in ways other than sex, the more fulfilling their sex life becomes.

Intotwitter
Note that you need a Twitter profile to follow a list. If you do not have one yet, visit
https://twitter.com
to create a free profile today!

Intoquotes
"For fast-acting relief, try slowing down."

Intoseminars