In this Issue
Contact us
Publications
Editor: Sandra Poletto
Email: ezine@aipc.net.au
Website: www.aipc.net.au
AIPC appreciates your feedback. Please email ezine@aipc.net.au with any comments, suggestions or editorial input for future editions of Institute Inbrief.
Support Centres
Brisbane 1800 353 643
Sydney 1800 677 697
Melbourne 1800 622 489
Adelaide 1800 246 324
Sunshine Coast 1800 359 565
Port Macquarie 1800 625 329

Singapore 800 1301 333
New Zealand 0011 64 9919 4500
Join us…
If you are not already on the mailing list for Institute Inbrief, please subscribe here.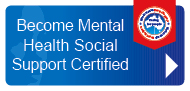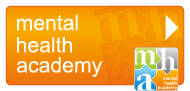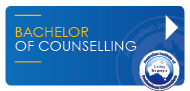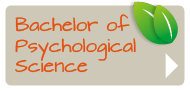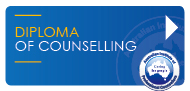 No part of this publication may be reproduced without permission. Opinions of contributors and advertisers are not necessarily those of the publisher. The publisher makes no representation or warranty that information contained in articles or advertisements is accurate, nor accepts liability or responsibility for any action arising out of information contained in this e-newsletter.
Copyright: 2012 Australian Institute of Professional Counsellors

Hello!
Welcome to Edition 127 of Institute Inbrief. What makes us motivated? In this edition's featured article we explore principles of Self Determination Theory (SDT), and look at the difference between intrinsic and extrinsic motivation.
-
Client Centred Play Therapy
-
Professional Development news
-
Blog and Twitter updates
If you would like to access daily articles & resources, and interact with over 2900 peers, make sure you join our Facebook community today: www.facebook.com/counsellors. It is a great way to stay in touch and share your knowledge in counselling.

Intothediploma
The Institute's Diploma of Counselling is an Industry Recognised Qualification, Allowing You to Practice as a Qualified Counsellor.
The nationally recognised Diploma of Counselling is recognised by the Australian Counselling Association (ACA), Australia's largest Member Association for Counsellors.
As part of its charter, ACA recognises courses that meet its training standards. These standards cover a broad range of areas, encompassing core organisational, staffing and educational competencies, as well as ensuring AIPC as a training body maintains an exceptionally high professional standard.
When you graduate, you are automatically eligible to become a Qualified Member of the Australian Counselling Association. You will be able to get professional indemnity insurance (preferred rates), and your qualification and Membership will be accepted and regarded in the industry.
And while you're studying with the Institute...
Simply put, AIPC sets the benchmark in education support. Even if you decide to study entirely at home or online, you'll never be alone in your studies. We have specialised in external education for over 19 years and have the most highly qualified, professional support team in the industry. Help is only ever a phone call or email away. Our enormous pool of educational resources means you have access to:
-
An Education team of over 65 degree qualified counselling professionals, all with extensive industry experience and teaching and assessing qualifications.
-
You'll have access 24 hours a day, 7 days a week to the online Knowledge Base that contains over 4,000 specific questions and answers relating to your course.
-
You'll have unlimited FREE access 9am to 5pm (EST) to the 1300 Study Assistance Line where you can discuss any study questions you may have with qualified team members.
-
You'll have unlimited email support. Send a question any time and have your enquiry replied to within 12 hours.
-
And you'll have the support of your local Student Support Centre who will link you into a local student support network (if you wish to stay in touch with other students); help you prepare for your practical assessments; co-ordinate your In-Class or tutorial activities; and set you up in a number of volunteer opportunities if you wish to practice your skills in the field.

Intostudies
Become a Counsellor or Expand On Your Qualifications with Australia's
Most Cost Effective and Flexible Bachelor of Counselling
The Bachelor of Counselling is a careful blend of theory and practical application. Theory is learnt through user-friendly learning materials that have been carefully designed to make your studies as accessible and conducive to learning as possible.
The course and its subjects are structured to progressively develop your knowledge and skills from foundational, theoretical concepts through to more complex concepts and advanced skills and applications.
On completion, you will have...
-
The capacity to apply counselling theory and skills in an intentional and mindful manner.
-
The ability to evaluate and apply a variety of counselling models according to the needs of your client.
-
The ability to analyse counselling issues with consideration to broader social and cultural perspectives and will be equipped to make a natural transition into the role of Counsellor.

Intocounselling
Motivation: Self Determination Theory
Theories of motivation may be viewed as being on a continuum ranging from deterministic to mechanistic to organismic to cognitive. The deterministic to mechanistic theories view humans as being passively driven by psychological needs or drives. Organismic theories acknowledge innate needs but also take into account the dialectics that occurs between the organism and their environment.
Cognitive theories on the other hand view humans as highly active in initiating action, rather than being passively driven, through subjective interpretation of what is required to be achieved (Roberts, Treasure & Conroy, 2007). Some of the core theories along this continuum of motivation include self determination theory, cognitive evolution theory, achievement theory, self efficacy theory and flow theory.
In this article we explore the principles of Self Determination Theory (SDT), as well as Intrinsic and Extrinsic motivation.
Self Determination Theory (SDT)
As a micro theory of human motivation, self determination theory addresses such basic issues as personality development, self regulation, universal psychological needs, life goals, aspirations and a wide range of other life domains (Deci & Ryan, 2008; Ryan & Deci, 2008). The premise of this theory is in differentiating the types of motivation. The idea is that it is the type or quality of an individual's motivation and not the amount of motivation that predicts important outcomes such as psychological health and wellbeing, effective performance in work or sport, creative problem solving and conceptual learning (Deci & Ryan, 2008).
According to this theory, reasons behind the individual's motivation or why they choose to participate, exert effort and continue in an activity can be organized along a continuum of self determined behaviour (Kipp & Amarose, 2008). At one end of the continuum is intrinsic motivation which refers to participating in an activity for the personally inherit fulfilment and/or satisfaction derived from being involved in the activity and on the other end of the continuum is the least self determined form of motivation referred to as amotivation, which is lacking intention or reasons for participation. Amotivation includes a feeling of powerlessness to produce any desired result with their behaviour (Walker, Foster, Daubert & Nathan, 2005).
In the middle of the continuum, between intrinsic motivation and amotivation, is extrinsic motivation. In this theoretical model, extrinsic motivation defines a motivation to participate in an activity for instrumental reasons or as a means to achieve some other desired end (Kipp & Amarose, 2008; Wilson, Mack & Grattan, 2008; Reed & Cox, 2007). People participate in sports for various reasons, some intrinsic, some extrinsic. However, engaging in sports for more intrinsically self determined reasons is associated with a number of benefits including greater persistence and enjoyment in the activity.
According to self determination theory, individuals develop a self determined motivational orientation when participation in an activity leads to the fulfilment of three basic psychological needs. These needs are competence, autonomy and relatedness. Competence involves a feeling of being effective at a certain task; autonomy is perceived as having both a choice in and control over one's own behaviour and relatedness is a sense of belonging toward others.
Determination theory suggests that Individuals will seek out activities that satisfy these three fundamental needs whereby anything that impacts on the person's sense of competence, autonomy and relatedness will impact on the type of motivation developed.
Intrinsic and Extrinsic Motivation
Intrinsic motivation and extrinsic motivation are two categories of factors that regulate an individual's level of motivation. Several theories have attempted to explain both intrinsic and extrinsic motivation in sports and exercise.
Intrinsic motivation is a self determined motivation propelled by the personal benefits and qualities perceived to be gained by the activity itself (Darner, 2009; Gagne & Deci, 2005). Such motivation is internally regulated whereby it is a consequence of the individual who facilitates the level of motivation being activated and expressed.
Extrinsic motivation is where an individual's desire to pursue a certain activity is fuelled by external rewards such as recognition, monetary gains, prizes etc. making that individual's motivation externally regulated (for example, I only exercise when the trainer is watching). The assumption is that when an individual's motivation is externally regulated, then such people will work with the intention of obtaining the desired reward. As a consequence their level of motivation is regulated by the reward and how much they would like to have it (Gagne & Deci, 2005).
Attempts to externally regulate or reward intrinsically motivated behaviours through extrinsically based motivational sources may have negative impact on the behaviour, whereby motivation that was once intrinsic has a tendency to shift to being extrinsic (Darner, 2009). For example, where an athlete may have once been motivated by the personal degree of satisfaction and sense of achievement through competing, if introducing other external rewards like prizes, they may start to rely on such things more so than the original intrinsic motivators. On the other hand, some activities that the individual might perceive as "not interesting" or is yet to understand the benefits of it, will often require extrinsic motivation to spark an interest at the beginning.
Interestingly, there are times when the externally regulated behaviour through rewards can become internalized. Internalization is when the individual takes on board (internalises) other values and attitudes towards the activity beyond the notion of just getting a reward, thus transforming the behaviour from external regulation to internal regulation (for example, someone may start to exercise even when the coach is not watching and encouraging because they begin to enjoy the feeling of being fit).
When internalization occurs, the individual will no longer require the presence of the external reinforcement (in this instance the coach watching and encouraging) because, through the changing attitudes and values now placed on the activity, they have increased ownership of the activity whereby they want to do it for their own reasons beyond just getting the reward, in this instance of being noticed and encouraged by the coach (Gagne & Deci, 2005).
The internalising of behaviour regulation occurs through the following three processes; Introjection, identification and integration.
Introjected regulation
involves behaviour being executed by the individual but has not yet been accepted as their own because it is still regulated by external sources making it an internalised extrinsic motivation. For example, "I exercise because I am told it will improve my health".
Identified regulation
, is more congruent with personal goals and identities. In this case, people are more likely to identify with the behaviour seeing it as their own chosen goals. For example, "I exercise because I would like to feel healthy"
Integrated regulation
, is when individuals consider the behaviour to be a fundamental part of who they are and the desire to execute that behaviour stems from their sense of self thus making it self determined. Therefore an integrated individual who exercises will not only identify with feeling healthy but would integrate the health benefits of regular exercise to the point where exercise becomes central to their identity and their lifestyle. Because the behaviour is integrated they now view the behaviour as being consistent with their identity or sense of self. For example, "I exercise because I am a healthy person".
By integrating the concept of being a healthy person they have now integrated the health related behaviour thus being motivated to maintain such things as a healthy diet and regular exercise because it is who they are rather than because it is what they do or what they are told to do.
This type of regulation is considered to be the most advanced form of extrinsic motivation that shares qualities with intrinsic motivation. However, it is still considered extrinsic because the motivation remains characterised by external personal goals (e.g., being a healthy person) with little interest being seen or expressed in the activities themselves (Gagne & Deci, 2005).
The defining qualities of internal motivation will be reviewed in a future article.
-
Darner, R. (2009). Self determination theory as a guide to fostering environmental motivation. The Journal of Environmental Education, 40, 39-49.
-
Deci, E.L. & Ryan, R. (2008). Self determination: a macrotheory of human motivation, development and health. Canadian Psychology, 49, 182-185.
-
Gagne, M. & Deci, E. (2005). Self determination theory and work motivation. Journal of Organisational behaviour, 26. 331-362. Journal of Sport Behaviour, 30, 307-329.
-
Kipp, L. & Amarose, A. (2008). Perceived motivational climate and self determined motivation in female high school athletes. Journal of Sport Behaviour, 31, 108-129.
-
Reed, C.E., & Cox, R. (2007). Motives and regulatory style underlying senior athletes participation in sport.
-
Roberts, G.C., Treasure, D, C., & Conroy, D.E. (2007). Understanding the dynamics of motivation in sport and physical activity: An achievement gaol interpretation in Tenenbaum, G. & Eklund, R.C. (Eds.).
-
Ryan, R.M. & Deci, E.L. (2008). A Self determination theory approach to psychotherapy. The motivational basis for effective change. Canadian Psychology, 49, 186-193.
-
Walker, B., Foster, S., Daubert, S. & Nathan, D. (2005). Motivation. In Taylor, J. & Wilson, G. (2005) (Eds.). Applying Sport Psychology: Four Perspectives, Champaign: Human Kinetics.
-
Wilson, P.M., Mack, D.E. & Grattan, K.P. (2008). Understanding motivation for exercise: A self determination theory perspective. Canadian Psychology, 49, 250-256.
Did you enjoy this article?
Then share the feeling and forward it to a friend! Quick reminder: Please send this eZine to all your family and friends so they too can enjoy the benefits. Thank you.

Intobookstore
The Institute has a list of recommended textbooks and DVDs which can add great value to your learning journey - and the good news is that you can purchase them very easily. The AIPC bookstore will give YOU:
This fortnight's feature is...
Name: Putting together Your Own Life: A workbook for you to manage recovery
This will provide an invaluable aid for survivors of all forms of trauma who courageously choose to move beyond their pain and suffering in the quest to rebuild their lives. This workbook is a logical extension to assisting trauma survivors.

Intoarticles
Client Centred Play Therapy
While interest in play as a therapeutic intervention has been around since the 1920's, professional interest has grown steadily over the past decade. This has been driven in part by the recognition of the number of children and adolescents who require effective help, counsellors becoming increasingly aware of the seriousness of emotional difficulties often experienced by children and their likely need for treatment and the growing understanding of the usefulness of play in the child's life.
Play therapy can be defined as a means through which a therapeutic relationship between the therapist and child is created whereby play becomes the principal medium of communication, shared understanding, insight and change (Wilson 2000).
Play is considered a necessity for normal childhood growth and development (Botkin, 2000). It is through play, that children learn the art of living. There is also a congruent honesty and vividness of expression in the way children interact and communicate while in a play situation (Axline, 1974).

Intodevelopment
Convenient Professional Development
Hundreds of counsellors, psychologists, social workers, mental health nurses and allied health professionals already access over 100 Hours of Professional Development online, for less than $1 a day. Now it's your turn.
Mental Health Academy (MHA) is the leading provider of professional development education for the mental health industry. MHA provides the largest variety of courses and videos workshops, all conveniently delivered via the internet.
With MHA, you no longer have to worry about high costs, proximity and availability, or fitting a workshop around your lifestyle!
You can access the huge range of PD, including courses and video workshops, whenever and from wherever you want.
Whether you are looking for courses on anxiety and depression, or a video workshop discussing the intricacies of relationship counselling - Mental Health Academy is your gateway to over 100 hours of professional development content.
Take a quick look at what Mental Health Academy offers:
-
Over 70 professionally developed courses.
-
On-demand, webstreamed video workshops.
-
Over 100 hours of professional development.
-
Extremely relevant topics.
-
New courses released every month.
-
Video supported training.
-
Online, 24/7 access to resources.
-
Endorsement by multiple Associations, including AASW, ACA and APS.
Begin your journey today
. Click on the link below to register for a monthly or annual unlimited membership. As an unlimited member, you can access all MHA courses for less than $1 per day, and receive discounts when purchasing any video workshops:
Date: 12-13 November 2010
Location: Radisson Resort, Palm Meadows Drive, Gold Coast - QLD
Counsellor Camps is a unique opportunity for counselling professionals including students, psychologists, counsellors, psychotherapists, mental heath nurses and workers, social workers and anyone else working with people! Our aim is for participants to access a cost effective way to attain professional development, networking and burnout prevention through relaxation/retreat. It has been designed and created BY counsellors FOR counsellors.
Counsellor Camps is a two day professional development retreat to enhance a counselling professionals counselling and intervention skills as well as self care. Our workshop program for this event includes a range of experiential workshops lead by counselling professional and practicing facilitators in their field of expertise.
The program features a choice of small group experiential workshops as well as 15 minute massages and an hour's yoga session for complete relaxation; all included in our cost effective conference fee. Our interactive, relevant and professionally facilitated workshops include a choice of:
-
Using mapping to enhance effectiveness
-
Effective note taking and report writing for counselling professionals
-
Being creative with Motivational Interviewing
-
Psychopharmacology basics for counselling professionals
-
Yoga (1 hour day 2 included in registration fee)
-
15 Minute massages throughout two day Camp
-
Assessing risk and dealing with the involuntary client
-
Putting CBT into everyday practice
-
Working in a couples context
-
Using genograms in a family therapy context
-
Creating a memory box working with grief and loss
-
Group supervision: working with anxiety
-
Mindfulness relaxation throughout the two days
-
Conference Dinner at end of day one
Non-student earlybird on/before 20 October: $420.00
Non-Student after 20 October: $450.00
Student (counselling related) earlybird on/before 20 October: $370.00
Student after 20 October: $400.00
Non-student early bird on/before 20 October: $280.00
Non-Student after 20 October: $310.00
Student early bird on/before 20 October: $250.00
Student after 20 October: $280.00
Conference dinner: $70.00 per head
15 minute massage (15 minutes) included in conference fee
Yoga session (1 hour) included in two day conference

Intoconnection
Have you visited Counselling Connection, the Institute's Blog yet? We continually publish new and interesting posts including case studies, profiles, success stories and much more. Make sure you too get connected (and thank you for those who have already submitted comments and suggestions).
Critical Incident - What Happens After?
When we experience a threatening event, our bodies automatically respond in a way that allows us to protect ourselves or escape from the situation. This fight or flight involves an increase in heart rate, blood pressure, muscle tension, and breathing rate. All these changes help us to physically deal with danger or leave the situation very quickly if necessary.
During a critical or traumatic incident with a client this reaction will be very strong, especially if it is the first occurrence and experience the mental health professional has had in working with a challenging client.
The common reactions experienced may include...
Techniques in Grief Counselling
Below are examples of some useful techniques in grief counselling that stem from a range of different theoretical frames.
The underlying assumption with this approach is that our thoughts influence our feelings; particularly the secret self scripts that are constant in our minds. It is not unusual for the grieving person to experience some irrational self scripts, (e.g. "I'm all alone" or "no one will ever love me again") as they get overwhelmed by the reality of the loss. The role of the counsellor is to identify these thoughts of the client, challenge them for accuracy and help the client replace those thoughts with more functional and realistic ones. This technique is particularly useful in challenging feelings of false guilt.

Intotwitter
Scientists closer to grasping how the brain's 'hearing center' spurs responses to sound: Just as we visually map a...
https://bit.ly/dpJDI6
Magnets used to treat patients with severe depression: John O'Sullivan had struggled with bipolar depression since...
https://bit.ly/cO8lmz
A fascinating look at schizophrenia in an interview with Dr. Frederick Frese at the 2010 Voice Awards:
https://bit.ly/cNNsxG
When I'm Feeling the Blues... coping strategies and tips to help you combat sadness, and move towards happiness:
https://bit.ly/PpuHg
Note that you need a Twitter profile to follow a list. If you do not have one yet, visit
https://twitter.com
to create a free profile today!

Intoquotes
"Shoot for the moon. Even if you miss, you'll land among the stars."

Intoseminars