In this Issue
Contact us
Publications
Editor: Sandra Poletto
Email: ezine@aipc.net.au
Website: www.aipc.net.au
AIPC appreciates your feedback. Please email ezine@aipc.net.au with any comments, suggestions or editorial input for future editions of Institute Inbrief.
Support Centres
Brisbane 1800 353 643
Sydney 1800 677 697
Melbourne 1800 622 489
Adelaide 1800 246 324
Sunshine Coast 1800 359 565
Port Macquarie 1800 625 329

Singapore 800 1301 333
New Zealand 0011 64 9919 4500
Join us…
If you are not already on the mailing list for Institute Inbrief, please subscribe here.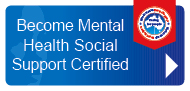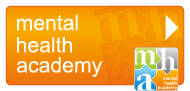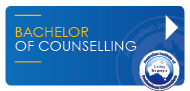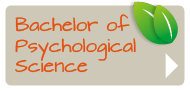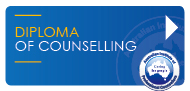 No part of this publication may be reproduced without permission. Opinions of contributors and advertisers are not necessarily those of the publisher. The publisher makes no representation or warranty that information contained in articles or advertisements is accurate, nor accepts liability or responsibility for any action arising out of information contained in this e-newsletter.
Copyright: 2012 Australian Institute of Professional Counsellors

Hello!
Welcome to Edition 125 of Institute Inbrief.
Verbal and nonverbal feedback from clinical supervisors allows the supervisee to form an opinion about how they are going in their growth and development as a practitioner. This edition
's featured article discusses feedback in supervision.
-
Counselling an Adult with an Intellectual Impairment
-
Professional Development news
-
Blog and Twitter updates
If you would like to access daily articles & resources, and interact with over 2800 peers, join our Facebook community today:
www.facebook.com/counsellors
. It's a great way to stay in touch and share your knowledge in counselling.

Enjoy your reading!

Intothediploma
The Diploma of Counselling is supported by a number of optional Advanced Study Majors. Advanced Study Majors allow you to study and gain advanced knowledge and skill in the specialised counselling area of your choice.
The Advanced Study Major Program involves the completion of one or more optional Advanced Study Majors in addition to the Diploma of Counselling. The Majors provide you with the opportunity to specialise in any of the following highly relevant fields of counselling:
The Majors are specifically designed to provide you with a higher level of practical and theoretical knowledge in a specialised field of counselling. You are able to enrol into an Advanced Study Major at the time of your enrolment into the Diploma of Counselling, or at any subsequent time.
The advantage of early enrolment in an Advanced Study Major is that studies can be completed concurrently with your Diploma. There is also no limit on the number of Advanced Study Majors you can undertake.
The Advanced Study Majors can be completed either externally or face-to-face. Studying your ASM via the traditional external option follows a similar process as completing your studies for the Diploma. Students are sent a workbook and readings for the ASM and submit their assessment for marking.
Alternatively, students are also able to complete their ASM by attending a workshop. Many students enjoy the interactive, practical workshops because they are a refreshing change from the traditional external study method and provide the opportunity to meet other students. Students also have the flexibility to change into this mode of study even after selecting the external option.

Intostudies
Learn How You Can Gain Specialty Expertise And A Graduate Qualification With A Vocational Graduate Certificate Or Vocational Graduate Diploma In Counselling...
...In Only 6 to 12 Months
More and more Counsellors are gaining advanced specialist skills with a Vocational Graduate qualification. Vocational Graduate qualifications provide a higher level, vocational alternative to traditional Post Graduate courses offered by Universities.
It's time and cost effective, meaning you can gain a formal graduate qualification in 6 to 12 months in your specialist area. Here's how a graduate qualification can advance your career:
-
Develop a deeper understanding of your area of interest and achieve more optimal outcomes with your clients.
-
A graduate qualification will assist you move up the corporate ladder from practitioner to manager/supervisor.
-
Make the shift from being a generalist practitioner to a specialist.
-
Gain greater professional recognition from your peers.
-
Increase client referrals from allied health professionals.
-
Maximise job opportunities in your preferred specialty area.
-
Formalise years of specialist experience with a respected qualification.
Save Over $6,000 (67% Discount to Market)
A Vocational Graduate Diploma at a university costs between $10,000 and $38,000. BUT, you don't have to pay these exorbitant amounts for an equally high quality qualification. You can do your qualification with the Institute and save a massive $6,000+ on the cost of doing a similar course at university.
To learn more, please visit
www.aipc.net.au/vgd
. Alternatively, call your nearest Institute branch on the FreeCall numbers shown below:
Regional NSW: 1800 625 329
Regional QLD: 1800 359 565
NT/Tasmania: 1800 353 643

Intocounselling
Verbal and nonverbal feedback from clinical supervisors allows the supervisee to form an opinion about how they are going in their growth and development as a practitioner. Feedback offers clarity on specific areas, for example, on how well they might be applying micro-counselling skills or on the depth, quality and accuracy of individual case conceptualisation.
Supervisor feedback is best conveyed if it is tailored to suite the supervisee's specific supervisory stage of professional developmental. Good feedback should be:
Clear
: Be clear about any feedback delivered. Being vague and faltering will increase anxiety in supervisee and may not be understood.
Owned
: The feedback given is the supervisor's own perspective and not the ultimate truth. Therefore phrases used should reflect that it is the supervisor's own perception or opinion
Regular
: When feedback is given regularly it is more often useful to supervisees. Try to give feedback as close to the event as possible and early enough for the supervisee to do something about it.
Balanced
: It is good to balance negative feedback with positive feedback, whereby if feedback is given in either always a positive or always a negative way, then this can undermine the credibility of the feedback suggesting that the supervisor's view may be distorted in some way.
Specific
: Generalised feedback is hard to learn from. For example, phrases like, "You are irritating" will most likely only lead to hurt and anger. Whereas, "I feel irritated when you don't use the pink phone message slips for phone messages because when you use plain white paper I do not register that I have to return a call back somewhere" is more constructive and informative offering greater clarity by keeping it focused specifically on the issue. Positive feedback also needs to be specific; otherwise it will not clarify the specific areas in which the supervisee has achieved.
Feedback for Beginner Counsellors
Counsellors at this level need to be encouraged and affirmed for taking risks with the supervisor. Supervisory interventions that are most helpful to these new counsellors are praise, reinforcement of the appropriate demonstration of skills, careful and attentive listening, other indications of appreciation and care.
A study by Daniels and Larson (2001) demonstrated that when new counsellors experienced positive affirming feedback they interpreted the clinical encounter as a mastery experience and their sense of self efficacy increased while their performance anxiety decreased. Conversely when new counsellors who did the same intervention as the other group were given negative feedback about the strategy they attempted, they interpreted this as a failed experience and their sense of self efficacy decreased while their performance anxiety increased.
While prescriptive interventions are what many new counsellors may desire and at times need, they must be gradually exposed to and offered alternative interventions so they can begin to develop autonomy and a broader foundation of approaches and responses as a counsellor in the counselling process.
Stimulation of growth as a counsellor can also occur by encouraging the new counsellor to link an intervention to its theory. Also, while the supervisor will at times need to challenge or confront the new counsellor, it is best to try to wait until their anxiety has reduced and they have begun to demonstrate an increased level of autonomy.
Using confrontational feedback too early in the supervisee's development can result in inhibiting the counsellor's capacity to learn and grow due to its potential of increasing anxiety, stifle creativity and have them concerned about trying things out through fear of being criticised.
Once the supervisee exhibits increased comfort in their place within the supervisory process and show a willingness to take risks within the supervisory relationship then increased confrontation can be applied as it will be less likely to be taken personally and instead be embraced as part of the learning journey in the development of their professional competence and expertise.
Confrontation can also be used if the supervisee starts to show complacency or if overly comfortable in a standard approach to their counselling to encourage them out of their safety zone into trying new techniques and methods of approach.
Feedback should also be used to expand the awareness of the new counsellor to key aspects of clinical practice (e.g. comments on the treatment process, exploring the counsellor's thoughts or feelings about a particular point in the counselling process with a client). This is usually more effective in the latter part of the beginner counsellor's development helping them grow in awareness of client issues.
In this context, Fitch and Marshall (2002) found cognitive interventions with new counsellors during supervision helped to redress self defeating thoughts within the supervisee, thus helping to stop such thoughts sabotage their performance with clients.
Observation via direct or videotaped aspects of the counsellor's interactions with clients is quite important for the new counsellor. Constructive feedback on these interactions helps to reinforce the successful use of skills while helping to refine those aspects needing more work.
Use of role playing and role reversal can also be used to allow opportunity to feedback on the new counsellor's effectiveness in the execution of relevant skills and other aspects of the approach applied by the supervisee in such role-plays. Ultimately, when offering feedback to new counsellors, it is vital to ensure that it is balanced whereby comments on the strengths in the counsellor are offered first and then comments on growth areas needing to be addressed should follow.
Feedback for Intermediate Counsellors
Supervisors need to be flexible with counsellors functioning at this level. The task for supervisors when working with intermediate level counsellors is to provide a balance between guidance, support, autonomy and challenge. In order to foster independence and confidence in the counsellor, the supervisory environment must be different to the beginner level counsellor. Supervisors need to decrease the structure and increase the supervisee's autonomy.
Facilitative interventions that express care and support are also important. Sharing or disclosing one's own past difficulties in similar situations with supervisee's is very helpful to the counsellor at the intermediate level. Prescriptive interventions are also periodically needed but at times the intermediate level counsellor may get defensive or resistant to such things, while at other times shift to being overly dependant on them.
Supervisors can and should challenge the counsellor in this stage of professional development and encourage the supervisee to state rationales and conceptualisations for choosing certain strategies with clients over others, that they wish to implement.
There should also be an increase in catalytic feedback which is meant to further facilitate the counsellor's awareness of them selves and any personal issues that appear to be triggered by the clients' problems or the dynamics between the client and the counsellor. Pointing out transference and counter-transference issues as well as delivering process comments about the relationship between the supervisee and supervisor can be a great catalyst towards increasing his or her awareness of self, the client's and the supervisor.
Challenge that is supportive is essential to assist the intermediate counsellor to continually increase their level of competence. Counsellors at the intermediate level begin to demonstrate a greater level of openness to discussing and processing personal issues of; self awareness, defensiveness, transference and counter transference found within the client-counsellor relationship and the supervisor-supervisee relationship. Monitoring through videotapes and direct observation should continue to be regularly done at this level.
As supervisees progress through this level of competence and experience they progressively come to understand, accept and appreciate that fluctuations in motivation within themselves are a normal part of their professional development and that the complex array of issues clients bring into the counselling room are wide and varied. As a consequence, they become more secure, less defensive and more open as they move onto a more advanced level of functioning as a therapist
Feedback for Advanced level Counsellors
These are professionals who have substantial experience and are well aware of what works for them within the supervisory relationship. They are able to effectively communicate their needs and they possess the ability to use the consultation or supervision process to their benefit. These supervisees are less likely to bring into supervision the good work they are doing with clients. Rather, they tend to focus on the glitches experienced instead.
This is because they will normally feel secure in their self efficacy, as a therapist thus appreciate the challenge of extending themselves through difficult case scenarios. Because of this, while facilitative interventions of support and affirmation continue to be important they are far less crucial when supervising the advanced practitioner.
At the advanced level the supervisee has developed considerable confidence in their capacity as a counsellor and prescriptive interventions are used rarely due to the greater depth and breadth of experienced gained in practice. A more focused prescriptive approach may still be appropriate whenever the counsellor is less skilled in certain domains.
Confrontational or challenging interventions are still occasionally needed but the response of a counsellor in this stage is very different compared to the beginner and intermediate level supervisee. This is because the challenge or insightful confrontation by the supervisor is usually met with acceptance and a commitment to self analysis on the issue.
While the advanced supervisee may not agree with the subject of conversation the analysis of the issue will almost certainly be done. Catalytic interventions are used in response to the supervisee being blocked or stagnated in a particular process of approach with a client and occasional viewing of videotapes can still be beneficial.
Below is a list of things to do and/or apply when giving feedback as a supervisor to supervisees.
Acknowledge that supervision is an unequal relationship right from the beginning despite the high level of empathy that most supervisors try to provide
. Show sensitivity to the position of the supervisee to ensure the supervision involves compassionate evaluation.
Be clear
. Explain administrative supervision versus clinical supervision and the various roles that the supervisor might play. Discuss early on about the whole feedback process both in week to week sessions and in the summative evaluation process. Give a copy of the forms used right away.
Address supervisee defensiveness openly
. Remember that clinical supervision can make the supervisee feel quite vulnerable, particularly in the initial stages or in those times critical analysis and review is required. Because defenses are natural, don't hold the supervisee's vulnerability against them and also, don't take it personally.
Address individual differences openly
.
Make feedback a mutual and continuous process
where the supervisee is actively involved in identifying his or her own growth objectives and is also involved in evaluating the effectiveness of the supervision.
Remain as flexible as possible
. From this context realise that short term intrusions on the supervisee's life (e.g., a new baby, a new partner, elderly parents, death of a love one etc.) should not jeopardize the overall summative evaluation of them.
Avoid evaluating the supervisee too prematurely
prior to gaining enough information and clarity.
Model professional development to your supervisee
by taking time for relevant training and by keeping a balanced life.
Pay attention to the health of the supervisor/supervisee relationship
. Even though it is an unequal relationship it should still be positive and supportive.

Related Articles
-
Daniels, J., & Larson, L. (2001). The impact of performance feedback on counselling self- efficacy and counsellor anxiety. Counsellor Education and Supervision, 41, 120-130.
-
Fitch, T, & Marshall, J. (2002). Using cognitive interventions with counselling practicum students during group supervision. Counsellor Education and Supervision, 41, 335-342.
Did you enjoy this article?
Then share the feeling and forward it to a friend! Quick reminder: Please send this eZine to all your family and friends so they too can enjoy the benefits. Thank you.

Intobookstore
The Institute has a list of recommended textbooks and DVDs which can add great value to your learning journey - and the good news is that you can purchase them very easily. The AIPC bookstore will give YOU:
This fortnight's feature is...
Name: Case Approach to Counselling and Psychotherapy
Organised to allow different theories to be compared easily, this book illustrates the skilful application of theory and allows you to learn by seeing a therapeutic approach in action.

Intoarticles
Counselling an Adult with an Intellectual Impairment
Simone's Employment Support Worker has arranged for her to receive counselling, with her consent, to assist her day and residential service provider to ascertain the cause of her recent behaviour change. Staff have observed that Simone is increasingly lethargic and withdrawn. An assessment by her GP eliminated any physical cause. The GP noted that while there was no evidence of depression, Simone seemed to be "troubled about something" and referred her to the Counsellor. Despite attempts from staff and Simone's family to help Simone express her feelings and concerns, Simone continued to quietly deny that there were any problems.
Given that the purpose of the session was to assist Simone to identify her concerns so that her service-provider could then address the issues, no distinct therapeutic approach was used. The core conditions of counselling were applied, for example; empathy, unconditional positive regard, and respect for the client to foster a secure and comfortable counselling environment in which the client could safely explore and express her concerns.

Intodevelopment
Convenient Professional Development
Hundreds of counsellors, psychologists, social workers, mental health nurses and allied health professionals already access over 100 Hours of Professional Development online, for less than $1 a day. Now it's your turn.
Mental Health Academy (MHA) is the leading provider of professional development education for the mental health industry. MHA provides the largest variety of courses and videos workshops, all conveniently delivered via the internet.
With MHA, you no longer have to worry about high costs, proximity and availability, or fitting a workshop around your lifestyle!
You can access the huge range of PD, including courses and video workshops, whenever and from wherever you want.
Whether you are looking for courses on anxiety and depression, or a video workshop discussing the intricacies of relationship counselling - Mental Health Academy is your gateway to over 100 hours of professional development content.
Take a quick look at what Mental Health Academy offers:
-
Over 70 professionally developed courses.
-
On-demand, webstreamed video workshops.
-
Over 100 hours of professional development.
-
Extremely relevant topics.
-
New courses released every month.
-
Video supported training.
-
Online, 24/7 access to resources.
-
Endorsement by multiple Associations, including AASW, ACA and APS.
Begin your journey today
. Click on the link below to register for a monthly or annual unlimited membership. As an unlimited member, you can access all MHA courses for less than $1 per day, and receive discounts when purchasing any video workshops:

Intoconnection
Have you visited Counselling Connection, the Institute's Blog yet? We continually publish new and interesting posts including case studies, profiles, success stories and much more. Make sure you too get connected (and thank you for those who have already submitted comments and suggestions).
Critical Incident Counselling
Over time, the distinction between the three terms, stress, traumatic stress, and crisis, have become blurred, thus numerous professionals started using these terms synonymously. Some authors specifically indicate that they deal with both stress and developmental crisis, but do not make distinctions between these terms/concepts. Others define their work as dealing with crisis, but take cases from stress (Cornell & Sheras, 1998).
Only a few authors have been consistent with the more traditional definition of stress and thus use the term crisis in terms of its proposed meaning of developmental crisis (France, 1990). In order to alleviate this confusion stress and crisis have been defined below.
A Short Case Exploring Loss and Grief
The concept of happiness is the corner stone of the assumptions of positive psychology. Sue and Tom lost their child Jill to leukaemia approximately one year ago. Tom suggested that Sue attend Professional Counselling because she still doesn't seem to be able to cope with everyday living. For ease of writing the Professional Counsellor is abbreviated to C.
In the first session C concentrated on building rapport with Sue and listening to her story. Sue felt that it was the first time that anybody had really listened. She felt that her friends and family didn't want to even mention her daughter as they didn't want to upset her. A lot of useful information was gathered throughout this session which is summarised below.

Intotwitter
Human unconscious is transferred to virtual characters - Virtual characters can behave according to actions carried ... https://ow.ly/194Q8d
Note that you need a Twitter profile to follow a list. If you do not have one yet, visit https://twitter.com to create a free profile today!

Intoquotes
"Never mistake knowledge for wisdom. One helps you make a living; the other helps you make a life."

Intoseminars