In this Issue
Contact us
Publications
Editor: Sandra Poletto
Email: ezine@aipc.net.au
Website: www.aipc.net.au
AIPC appreciates your feedback. Please email ezine@aipc.net.au with any comments, suggestions or editorial input for future editions of Institute Inbrief.
Support Centres
Brisbane 1800 353 643
Sydney 1800 677 697
Melbourne 1800 622 489
Adelaide 1800 246 324
Sunshine Coast 1800 359 565
Port Macquarie 1800 625 329

Singapore 800 1301 333
New Zealand 0011 64 9919 4500
Join us…
If you are not already on the mailing list for Institute Inbrief, please subscribe here.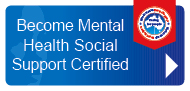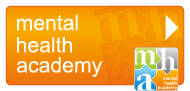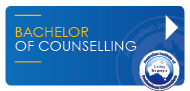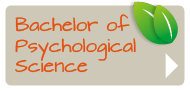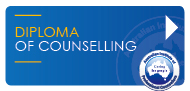 No part of this publication may be reproduced without permission. Opinions of contributors and advertisers are not necessarily those of the publisher. The publisher makes no representation or warranty that information contained in articles or advertisements is accurate, nor accepts liability or responsibility for any action arising out of information contained in this e-newsletter.
Copyright: 2012 Australian Institute of Professional Counsellors

Hello!
Welcome to Edition 123 of Institute Inbrief. This edition's featured article explores the
dangerous and pervasive problem of self harming
. We will define what self harming is; and look at its commonly associated behaviours, functions, types and causes.
-
How to Manage Anger in Your Relationship
-
Professional Development news
-
Blog and Twitter updates
If you would like to access daily articles & resources, and interact with over 2700 peers, make sure you join us on Facebook:
www.facebook.com/counsellors
. It is a great way to stay in touch and share your knowledge in counselling.

Enjoy your reading!

Intothediploma
The Institute's Diploma of Counselling is an Industry Recognised Qualification, Allowing You to Practice as a Qualified Counsellor.
The nationally recognised Diploma of Counselling is recognised by the Australian Counselling Association (ACA), Australia's largest Member Association for Counsellors.
As part of its charter, ACA recognises courses that meet its training standards. These standards cover a broad range of areas, encompassing core organisational, staffing and educational competencies, as well as ensuring AIPC as a training body maintains an exceptionally high professional standard.
When you graduate, you are automatically eligible to become a Qualified Member of the Australian Counselling Association. You will be able to get professional indemnity insurance (preferred rates), and your qualification and Membership will be accepted and regarded in the industry.
And while you're studying with the Institute...
Simply put, AIPC sets the benchmark in education support. Even if you decide to study entirely at home or online, you'll never be alone in your studies. We have specialised in external education for over 19 years and have the most highly qualified, professional support team in the industry. Help is only ever a phone call or email away. Our enormous pool of educational resources means you have access to:
-
An Education team of over 65 degree qualified counselling professionals, all with extensive industry experience and teaching and assessing qualifications.
-
You'll have access 24 hours a day, 7 days a week to the online Knowledge Base that contains over 4,000 specific questions and answers relating to your course.
-
You'll have unlimited FREE access 9am to 5pm (EST) to the 1300 Study Assistance Line where you can discuss any study questions you may have with qualified team members.
-
You'll have unlimited email support. Send a question any time and have your enquiry replied to within 12 hours.
-
And you'll have the support of your local Student Support Centre who will link you into a local student support network (if you wish to stay in touch with other students); help you prepare for your practical assessments; co-ordinate your In-Class or tutorial activities; and set you up in a number of volunteer opportunities if you wish to practice your skills in the field.

Intostudies
Learn How You Can Gain Specialty Expertise And A Graduate Qualification With A Vocational Graduate Certificate Or Vocational Graduate Diploma In Counselling...
...In Only 6 to 12 Months
More and more Counsellors are gaining advanced specialist skills with a Vocational Graduate qualification. Vocational Graduate qualifications provide a higher level, vocational alternative to traditional Post Graduate courses offered by Universities.
It's time and cost effective, meaning you can gain a formal graduate qualification in 6 to 12 months in your specialist area. Here's how a graduate qualification can advance your career:
-
Develop a deeper understanding of your area of interest and achieve more optimal outcomes with your clients.
-
A graduate qualification will assist you move up the corporate ladder from practitioner to manager/ supervisor.
-
Make the shift from being a generalist practitioner to a specialist.
-
Gain greater professional recognition from your peers.
-
Increase client referrals from allied health professionals.
-
Maximise job opportunities in your preferred specialty area.
-
Formalise years of specialist experience with a respected qualification.
Save Over $6,000 (67% Discount to Market)
A Vocational Graduate Diploma at a university costs between $10,000 and $38,000. BUT, you don't have to pay these exorbitant amounts for an equally high quality qualification. You can do your qualification with the Institute and save a massive $6,000+ on the cost of doing a similar course at university.
To learn more, please visit
www.aipc.net.au/vgd
. Alternatively, call your nearest Institute branch on the FreeCall numbers shown below:
Regional NSW: 1800 625 329
Regional QLD: 1800 359 565
NT/Tasmania: 1800 353 643

Intocounselling
Understanding Self Harming
Self harming is a dangerous and pervasive problem especially common among adolescents and young adults (Craigen & Foster, 2009; Craigan & Foster, 2009). Self harming is considered to be a common reason for emergency admission to hospital and also a common reason for suicide (Low, Jones, Duggan, Power & Mac Leod, 2001).
However, research suggests that self harm and suicide are different whereby self harming does not occur as an attempt to end life (Gollust, Eisenberg & Golberstein, 2008). Self harming, or self injury as it is often referred to, is defined as a deliberate destruction of one's own body tissue without the aid of another person and without a conscious decision to suicide. Suicide refers to a self inflicted injury with an intent to end one's own life (Knock, 2007).
The definition of self harming behaviour encompasses two elements. These are; 1) there is acute damage to the self (this excludes behaviours that may induce harm through a chronic course such as smoking or eating an unhealthy diet) and 2) damage is intentional (therefore, excluding accidents or behaviours such as starving where the motive is to lose weight as in case of anorexia nervosa) (Straker, 2006).
Tattoos and body piercings are not generally considered self-injury because emotional relief is not the intended goal of these acts. They are usually an effort to decorate or alter the appearance of a person's body. Also, another person is usually involved. Engaging in self harm can generate negative social reactions, disrupt relationships, produce feelings of shame & isolation and can lead to serious physical harm. Self harming can also be difficult to detect because it often occurs in private (Gollust, Eisenberg & Golberstein, 2008).
Self harming behaviours include:
-
Cuts are the most common
-
Picking at scabs and scratches
-
Self-inflicted bruising
-
Refusal to take needed medications
Functions of Self Harming
Motivations underlying self harming behaviour can occur for a number of reasons. Three common motivations for self harming are listed and defined below.
Affect regulation
: In the face of turbulent or unsettling feelings, self harming can often act as a self soothing mechanism to the self harmer. This can be achieved through the way the self harming behaviour is seen to aid in; reconnecting with the body after a dissociative episode, calming of the body in times of high emotional and physiological arousal, validating the inner pain with an outer expression of self harming, and/or avoiding suicide in the decision to self harm instead as a way of dealing with unbearable feelings.
Communication
: Some people may self-harm to express things they cannot voice. This is particularly in the context of highly intense emotion and/or significantly intense and difficult situations that cannot be easily put in to words. When self harming, as a form of communication, is directed at others it is often seen as manipulative.
Because manipulation is usually an indirect attempt to get a need met; if a person learns that a direct request, rather than self-harming, will be listened to and addressed, then the need for indirect self harming attempts can potentially decrease.
Thus, understanding what an act of self-harm is trying to communicate can help curb the self harming behaviour. Conversely, some dysfunctional relational environments will reinforce the self harming behaviour if the relevant needs being sought are actually met whenever the person chooses to self harm.
Control/punishment
: The self-punishment view of self harming considers it to be an expression of anger towards self. It is believed that those who engage in self harming as a form of punishment have learnt to punish themselves after doing what they perceive to be "bad". This perception may have been influenced, encouraged and/or enforced by their current and present environment or past traumatic experiences.
Psychological Factors
: Overall, self harming has been termed a maladaptive behaviour that serves as a coping mechanism for managing overwhelming negative feelings such as anger, sadness, loneliness, shame, guilt and emotional pain. (Gollust, Eisenberg & Golberstein, 2008). A person may begin to self harm when confronted by a painful experience or recollection of a past incident such as, rejection by a loved one, other's refusal to validate feelings, insults from loved ones or more intense forms of violence, trauma and abuse from significant others in either childhood or adulthood (Yip, 2006).
Such experiences may instil a sense of vulnerability and self doubt within the individual facing such things (Rao, 2006; Yip, 2006), thereby potentially resulting in self harming to decrease tension, provide relief from such troubling emotions and manage stress and distress (Gollust, Eisenberg & Golberstein, 2008). Research has suggested that people who self harm have difficulty coping or talking about their emotions. As a consequence, when coupled with intense emotion, self harming is then used as an alternative means to communicate these emotions and, more specifically, an attempt to articulate a need so it can be heard and taken seriously (Straker, 2006; Craigen & Foster, 2009).
Alternatively, victims of chronic abuse will often accommodate the abuse initially as an adaptive strategy for survival by; denying its occurrence, altering their affective responses related to the trauma, and altering their thought processes about those who are supposed to protect them but instead harm them. As a result, the victim will most likely experience anger or more intense feelings of disgust that is redirected toward them selves and as a consequence, such self directed anger and disgust could manifest or be expressed in the form of self-harming behaviours.
The distress from a traumatic experience, or an unhappy situation, will often lead to feelings of low self-esteem and in more intense cases even self-hatred. These emotions can build up in the context of being suppressed and denied and then as the intensity of such emotion increases, the person may not know who to turn too for help. As a consequence, self-harming may be a way to cathartically express or release these pent-up feelings and as a consequence may become the primary way through which the person copes with most of their problems and the emotions they can cause.
It is important to point out that self harming is not usually an attempt to seek attention as it is often believed. It is usually always a sign of emotional distress (Straker, 2006; Craigen & Foster, 2009; Yip, 2006) and, as stated previously, it can also be a primary way through which the person is expressing or communicating that emotional distress.
Self harming has also been linked to Borderline Personality Disorder (BPD). According to the DSM-IV-TR (2000), self harming is a criterion for borderline personality disorder and it is common in people who suffer the disorder (Ebrinc, Semiz, Basoglu, Cetin, Agargun, Algul & Ates, 2008). Self harming behaviour in Borderline Personality Disorder is also considered to be a maladaptive way of trying to cope with negative emotions that are not understood by those with BPD.
Those individuals who suffer BPD will also often display severe impulsivity exhibited by their self harming behaviour (Berlin & Rolls, 2004). Repetitive self-harm is generally considered to be an impulsive act, whereby impulsivity is a core symptom for the diagnosis for BPD (APA, 2000). This clear connection between BPD and self harming behaviour does not mean that those who self harm are also always suffering from Borderline Personality Disorder. Self harming does also occur independently from BPD.
Self harming has also been associated with anxiety, depression, post traumatic stress disorder and panic disorder (Klonsky, Oltmanns & Turkheimer, 2003; Ebrinc et al., 2008; Gollust, Eisenberg & Golberstein, 2008).While self harming is often associated with other mental health issues, it is important to note that self harming can be a direct reflection of the person's distress independent of any other mental illness.
Self harming has also been associated with Dissociative Disorders. In an attempt to understand this link between self harming and dissociative disorders, some have hypothesised that self harming terminates the discomfort of dissociative experiences and depersonalisation by allowing individuals who self harm to "feel" and connect with their environment.
Many self harmers report feeling emotionally numb and detached from themselves or dead inside prior to self harming. They also report little or no physical pain during self harming and feeling more "alive" after the self harming act. Because dissociation (losing touch with yourself and your surroundings) is the main characteristic of dissociative disorders, it may be the development of this dissociation that leads to a tendency to self harm. In this context, inflicting physical pain is often viewed by the self harmer as a way of coming to "life" (Ebrinc et al., 2008; Rao, 2006).
Social Factors
: Self harming has also been linked to individuals from broken families, where there is drug and alcohol use and with low economic background (Gollust, Eisenberg & Golberstein, 2008). Literature also suggests that people who practice self-injury are more likely to be raised in an atmosphere that devalues their feelings (Linehan, 1993).
While such an atmosphere is, without doubt, common in families with troubled parental relationships displayed through acts of violence, relatively 'normal' families may create this atmosphere too. Feelings can become devalued due to the child not having opportunity to discuss his or her personal experience and emotions (Purington & Whitlock, 2004).
This lack of opportunity could be due to such things as poor relational dynamics, extraneous circumstances and/or stressors being faced by the family (e.g. caring for another child who is terminally ill, abuse and/or traumatic situations being faced by the self harmer and a range of other possibilities).
The absence of recognition and support at a time of extreme and distressing events can lead to a sense of powerlessness and an incapacity to understand and manage painful feelings. Linehan (1993) refers to this as an 'invalidating environment' because the individual's experience of reality and their responses to it goes unrecognised and unsupported. Invalidation has two primary characteristics.
First, it tells the individual that they are wrong in both their description and analyses of their own experiences, particularly their views on what is causing their own emotions, beliefs, and actions. Second, it attributes experiences to socially unacceptable characteristics or personality traits within themselves. As a consequence of these two key factors, chronic invalidation can lead to a subconscious self-invalidation and self-distrust (Linehan, 1993).
As stated previously, evidence from research suggests that there is a relationship between child sexual abuse and self harming behaviours in adulthood. It has also been noted that while childhood trauma contributes heavily to the initiation of self harming behaviour, lack of secure attachments maintains it (Boudewyn & Leim, 1995).
Social isolation and living alone may also increase the risk to self harm. Unstable living conditions, such as unemployment and divorce can also contribute (Vajani, Annett, Crosby, Alexander & Millet, 2007). However, it is important to note that some people who self-injure have no experience of these factors.
Biological Factors
:
Biologically speaking, cutting the skin releases "feel good" chemicals called endorphins. These chemicals can give the self harmer a sense of relief. After self harming they may therefore feel better for a time, but the chemical release does wear off. As a consequence, this can lead to an addictive cycle where the person cuts more and more frequently and deeply in order to experience the same emotional relief (Purington & Whitlock, 2004).
This is because, when tolerance to pain builds, the harmer may need increased episodes of self harming to achieve the same relief from the unwanted negative emotions (Purington & Whitlock, 2004). Despite the self harmer being perfectly aware of the destructive nature and overall negative impact of this kind of behaviour and the related health risks, they will often feel like they cannot help it.
As a result, self harming can become an impulsive response to any sort of distress, positive or negative. Low levels of serotonin in the brain is another factor that has been linked to both impulsivity and self injury whereby deficit's in serotonin heightens aggressive responses and has the potential to escalade in to self injury, suicide or attack on others (Chapman, Derbidge, Cooney, Hong & Linehan, 2009).
Varieties of Self Harming
The literature suggests three primary types of deliberate self harming (Favazza, 1996). The rarest and most extreme form is major self-mutilation. As a form of self harming, major self mutilation is direct, not repetitive, and of high lethality that usually results in permanent disfigurement (e.g. castration or limb amputation) and it is associated with psychotic states.
Another form is stereo typical self-mutilation which usually consists of head banging, eyeball pressing and biting. Stereotypic self-mutilation tends to be direct, repetitive, and of low lethality. The third and most common form is superficial or moderate self-mutilation which usually involves cutting, burning, hair-pulling, bone breaking, hitting, interference with wound healing and basically any method used to harm oneself.
Moderate/superficial self-harm is direct, repetitive, and of low lethality and can be further divided into impulsive and compulsive types. While individuals may have more than one method of self harming, they will usually have a preferred method (Favazza, 1996).
Compulsive self-harm
: Compulsive self-harm comprises of hair-pulling (trichotillomania), skin picking, and excoriation when it is done to remove perceived faults or blemishes in the skin. These acts may be part of an OCD ritual involving obsessional thoughts whereby the person tries to relieve tension and prevent some bad thing from happening by engaging in these self-harm behaviours. Compulsive self-harm has a somewhat different nature and different origins from the impulsive, or the episodic and repetitive types of, self harm.
Impulsive self-harm
:
Both episodic and repetitive self-harm are impulsive acts, whereby the difference between them seem to be a matter of degree. Episodic self-harm is self-injurious behaviour that may be engaged in every so often by people who don't think about it as an issue and who don't see themselves as "self-injurers". It generally is a symptom of some other psychological disorder like borderline personality disorder. What begins as episodic self-harm can escalate into repetitive self-harm (Favazza & Rosenthal, 1993; Kahan & Pattison, 1984; Miller, 1994).
Repetitive self-harm is marked by a shift toward ruminating on self-injury even when not actually doing it, and is also accompanied by a high self-identification as a self-injurer (Favazza, 1996). Because self harming is impulsive in nature, if done repetitively it will eventually become a reflex response to any sort of stress, positive or negative. The impulsivity of the self harming act might also render the self harmer incapable of coping with unbearable affect and cognitions in more adaptive ways (Mangnall & Yurkovich, 2008).
-
Berlin, H.A., & Rolls, E.T. (2004). Time perception, impulsivity, emotionality and personality in self harming borderline personality disorder patients. Journal of Personality Disorders, 18, 358-378.
-
Boudewyn, A.C., & Liem, J.H. (1995). Childhood sexual abuse as a persecutor to depression and self destructive behaviour in adulthood. Journal of Traumatic Stress, 8, 445-449.
-
Craigen, L.M., & Foster, V. (2009). It was like a partnership of the two of us against cutting: Investigating the couselling experience of young adult women who self injure. Journal of Mental health Couselling, 31, 76-94.
-
Ebrinc, S., Semiz, U.B., Basoglu, C., Cetin, M, Agargun, M.Y., Alguil, A., Ates, A. (2008). Self mutilating behaviour in patients with dissociative Disorders: The role of innate hypnotic capacity. The Israel Journal of Psychiatry and Related Sciences. 45, 39-48.
-
Gullust, S.E., Eisenberg, D., Golberstein, E. (2008). Prevalence and correlates of self injury among university students. Journal of American College Health, 56, 491-498.
-
Klonsky, E.D., Oltmanns, T.F., & Turkheimer, E. (2003). Deliberate self harm in a nonclinical population: Prevalence and psychological correlates. American Journal of Psychiatry, 160, 1501-1508.
-
Linehan M (1993) Cognitive-Behavior Therapy for Borderline Personality Disorder. New York: Guilford Press.
-
Low, G., Jones, D., Duggan, C., Power, M., Macleod, A. (2001). The treatment of deliberate self harm in borderline personality disorder using dialectical behaviour therapy: A pilot study in a high security hospital. Behavioral and Cognitive Psychotherapy, 29, 85-92.
-
Purington, A., & Whitlock, J. (2004) Self injury fact sheet. Research Facts and Findings, 1-4.
-
Rao, R. (2006). Wounding to heal: the role of the body in self cutting. Qualitative Research in Psychology, 3, 45-58.
-
Straker, G. (2006). Signing with a scar. Understanding self harm. Psychoanalytic Dialogues, 16, 93-112.
-
Vajani, M., Annest, A., Crosby, A.E., Alexander, J.D. & Millet, L., M. (2007). Nonfatal and fatal self injuries among children aged 10-14 years in United States and Oregon. Suicide and Life Threatening Behaviour, 37, 493-505.
-
Yip, K. (2006). A strength
'
s perspective in working with an adolescent with self cutting behaviours. Child and Adolescent Social Work Journal, 23, 134-146.
Did you enjoy this article?
Then share the feeling and forward it to a friend! Quick reminder: Please send this eZine to all your family and friends so they too can enjoy the benefits. Thank you.

Intobookstore
The Institute has a list of recommended textbooks and DVDs which can add great value to your learning journey - and the good news is that you can purchase them very easily. The AIPC bookstore will give YOU:
This fortnight's feature is...
Name: Interviewing for Solutions
Author: De Jong, P & Kim Berg, Insoo
The authors help you develop solution-building skills for achieving the best outcomes in interviews. They encourage you to view clients as competent as you help them visualise the changes they want to make in their lives and build on what is already working for them.
To order this book, simply contact your nearest
Student Support Centre
or the AIPC Head Office (1800 657 667).

Intoarticles
How to Manage Anger in Your Relationship
Anger is an emotion that although not classified as either good or bad can damage a relationship if it is not understood or dealt with in an appropriate manner. It is only human to get angry now and then at issues that are important to us.
If left unaddressed anger can become abusive and may be just one more symptom of a dysfunctional relationship. In this article we are not entering the realms of abusive anger but are exploring how to control anger so it does not escalate and impede the flow of an otherwise healthy relationship.
Anger is not an emotion that inflicts everybody. Some people due to their inherited predispositions and their life experience may be more prone to anger responses than others. Major causes can be...

Intodevelopment
Convenient Professional Development
Hundreds of counsellors, psychologists, social workers, mental health nurses and allied health professionals already access over 100 Hours of Professional Development online, for less than $1 a day. Now it's your turn.
Mental Health Academy (MHA) is the leading provider of professional development education for the mental health industry. MHA provides the largest variety of courses and videos workshops, all conveniently delivered via the internet.
With MHA, you no longer have to worry about high costs, proximity and availability, or fitting a workshop around your lifestyle!
You can access the huge range of PD, including courses and video workshops, whenever and from wherever you want.
Whether you are looking for courses on anxiety and depression, or a video workshop discussing the intricacies of relationship counselling - Mental Health Academy is your gateway to over 100 hours of professional development content.
Take a quick look at what Mental Health Academy offers:
-
Over 60 professionally developed courses.
-
On-demand, webstreamed video workshops.
-
Over 100 hours of professional development.
-
Extremely relevant topics.
-
New courses released every month.
-
Video supported training.
-
Online, 24/7 access to resources.
-
Endorsement by multiple Associations, including AASW, ACA and APS.
Begin your journey today
. Click on the link below to register for a monthly or annual unlimited membership. As an unlimited member, you can access all MHA courses for less than $1 per day, and receive discounts when purchasing any video workshops:
Kick Start Your Counselling Career (1-Day Workshop)
A one day workshop packed with interesting and valuable information specially designed for those nearing course completion or who have already graduated and are ready to start looking for an opportunity to use their counselling skills and kick start their new career.
The workshop covers the inside knowledge that can give the critical edge in an increasingly competitive job market; importantly it focuses on the tools and knowledge you will need to get a job. We will explore how to utilise what gems you are gifted with to improve your prospects.
Graduating with the Diploma marks the beginning of a journey that should lead each new counsellor to a job they really enjoy; this workshop is a great way to begin that adventure.
This workshop is designed for students:
-
Already graduated and looking for a job in counselling.
-
With clear ideas about how they want to use their counselling skills.
-
With some ideas about how they want to use their counselling skills but not sure how to get there.
-
With no concrete ideas beyond a desire to work in counselling, a related industry sector or simply to use their new skills in the workplace.
Each participant will be given examples of covering letters, a template for designing and updating their résumé and examples relevant to different jobs and organisations.
Who should attend this workshop?
Students who are asking themselves questions such as:
-
Do I know which area of counselling I will be considering for a job?
-
Do I know anything about the organisations that offer these positions?
-
What if I don't have a clear idea of either the area of counselling or organisations I want to work for?
-
What are the realistic options once I have my diploma?
-
How do I decide which is best suited to me?
-
Do I know where to begin looking?
-
Am I prepared? Do I have all the resources, knowledge and tools that will help me find and get the job I really want?
Experienced facilitators Kaye and Frances will guide you through important processes. They will work with you to decide which job and in what area you could kick-start your new career in counselling. They will take you through the whole process of making the application, attending an interview and getting the job offer. Both have extensive and varied industry experience, in all sectors, at all levels and across many industries. They are there to assist and have relevant skills to provide valuable information.
Kaye Laemmle
B Soc Sci., Counselling, Interpersonal, Communication & Relationships; Dip Prof Couns., Conflict Resolution, Grief & Loss, Relationship Counselling; Adv Dip P. Th.; Dip T. An.; Family Systems, Supervision, CMACA; FPCQ; Cert IV Workplace Trainer & Assessor.
Frances Lamb
M Mgt., Dip Couns., Career, Workplace and Relationship Counselling and Conflict Resolution; Effective Negotiation Skills; Negotiation Skills for Women; Business Mentoring; Professional Member CDAA.
The workshop dates for the next 3 Months are:
-
Wednesday September 1st @ Kingfisher Centre, 11/13 Karp Court, Bundall
-
Saturday September 18th @ Kingfisher Centre 11/13 Karp Court, Bundall
-
Wednesday October 13th @ Kingfisher Centre 11/13 Karp Court, Bundall
-
Saturday October 23rd @ Kingfisher Centre 11/13 Karp Court, Bundall
To register, please fill out the attendance form with your information and pay the fee into the ANZ account. Please provide your name when transferring money so you can be identified and notified. A receipt will be given to you on the day of the workshop.
ACA/NZAC Joint Conference
The Australian Counselling Association (ACA) and New Zealand Association of Counsellors (NZAC) will be co-hosting the "Pacific Counselling Hui 2010: Nations coming together as whanau/family in the great ANZAC tradition" conference in Auckland, New Zealand.
Dates: 30th September until 2nd October 2010
Location: Langham Hotel, Auckland
This event is highly recommended if you're a counsellor/therapist in Australia, New Zealand or neighbouring countries.

Intoconnection
Have you visited Counselling Connection, the Institute's Blog yet? We continually publish new and interesting posts including case studies, profiles, success stories and much more. Make sure you too get connected (and thank you for those who have already submitted comments and suggestions).
Children and Emotional Development
A child's earliest experiences with emotion most often occurs in the family setting. Consequently, the family plays an important role in the development of emotional understanding, particularly interactions between parents and children. For example, children who possess secure attachments with their parents show greater emotional understanding than those children who do not possess secure attachments (Laible & Thompson, 1998).
Denham, Zoller, and Couchoud (1994) examined family relationships and the discourse they hold around emotions. It was found that maternal emotional discourse is especially salient in a child's development of emotional understanding.
Specifically, mothers who explain their emotions to their children help to promote proficiency in their child's emotional understanding. Furthermore, children who are exposed to negative maternal emotions, such as anger, appear to be at a disadvantage in understanding the emotions of others and their own.
Reasons for Unresolved/Complicated Grief
Anger and guilt can often be a key source of adjustment difficulties in the process of grief. Guilt can inhibit the grief process if mourners are unable to confront the guilt that arises when reflecting on their life with the person that died. Guilt may encourage the mourner to be anxious or afraid of their grief because it may surface negative feelings or acts they have directed to the bereaved. It is also common for individuals going through grief to experience feelings of anger.

Intotwitter
The give-and-take of group work offers clients a nurturing environment for growth, change, renewal and connection: https://bit.ly/b73YIs
Note that you need a Twitter profile to follow a list. If you do not have one yet, visit https://twitter.com to create a free profile today!

Intoquotes
"There's a bit of magic in everything, and some loss to even things out."

Intoseminars