In this Issue
Contact us
Publications
Editor: Sandra Poletto
Email: ezine@aipc.net.au
Website: www.aipc.net.au
AIPC appreciates your feedback. Please email ezine@aipc.net.au with any comments, suggestions or editorial input for future editions of Institute Inbrief.
Support Centres
Brisbane 1800 353 643
Sydney 1800 677 697
Melbourne 1800 622 489
Adelaide 1800 246 324
Sunshine Coast 1800 359 565
Port Macquarie 1800 625 329

Singapore 800 1301 333
New Zealand 0011 64 9919 4500
Join us…
If you are not already on the mailing list for Institute Inbrief, please subscribe here.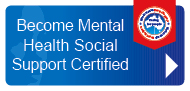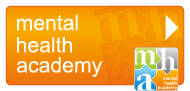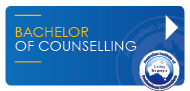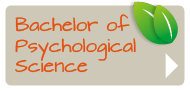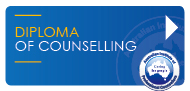 No part of this publication may be reproduced without permission. Opinions of contributors and advertisers are not necessarily those of the publisher. The publisher makes no representation or warranty that information contained in articles or advertisements is accurate, nor accepts liability or responsibility for any action arising out of information contained in this e-newsletter.
Copyright: 2012 Australian Institute of Professional Counsellors

Hello!
Welcome to Edition 121 of Institute Inbrief. This edition's featured article explores the differences between directive vs non-directive approaches in Play Therapy
, and provides an overview of Psychoanalytic and Jungian Play Therapy.
-
Listening: The Key to Effective Communication
-
Professional Development news
-
Blog and Twitter updates

Intothediploma
AIPC Is Determined To Make Counselling An Attainable Career For You, Just Like Over 55,000 Other Students In The Past 19 Years
We have helped over 55,000 people from 27 countries pursue their dream of assisting others with a recognised Counselling qualification.
It's been a wonderful journey over the last 19 years (the Institute was first established in 1990). And it's been a pleasure to assist so many people realise their counselling aspirations in that time.
Why are so many people delighted with their studies? Our research over the years highlights three keys points...
Our courses and personnel have just ONE specific focus... Excellence in Counselling Education. We live and breathe counselling education! Nothing else gets in the way.
Exceptional value in your education investment

. Our courses are always (always) much less than other providers that deliver counselling education. Our unique focus on counselling education, the large number of students undertaking our programs, and the creative way we deliver our courses provide us with cost savings that we pass on to you.
The flexibility to study where, when and how you want to. You can study Externally, In-Class, On-Line or any combination. And you can undertake your studies at a pace that suits you... 12 to 18 months or over 2, 3 even 4 years or more. You decide because you are in charge.
We understand that no two people have the same circumstances. You no doubt have issues affecting your life that are unique to you and affect the speed and manner you'd like to study. You may be working full or part-time, undertaking other studies, or may not have studied for a long time.
Let's face it, life is not predictable and in today's fast paced society it's important that your education is flexible enough to fit in with your other obligations. AIPC provides you with flexible course delivery modes so YOU set the rules for how and when you learn.

Intostudies
Learn How You Can Gain Specialty Expertise And A Graduate Qualification With A Vocational Graduate Certificate Or Vocational Graduate Diploma In Counselling...
...In Only 6 to 12 Months
More and more Counsellors are gaining advanced specialist skills with a Vocational Graduate qualification. Vocational Graduate qualifications provide a higher level, vocational alternative to traditional Post Graduate courses offered by Universities.
It's time and cost effective, meaning you can gain a formal graduate qualification in 6 to 12 months in your specialist area. Here's how a graduate qualification can advance your career:
-
Develop a deeper understanding of your area of interest and achieve more optimal outcomes with your clients.
-
A graduate qualification will assist you move up the corporate ladder from practitioner to manager/ supervisor.
-
Make the shift from being a generalist practitioner to a specialist.
-
Gain greater professional recognition from your peers.
-
Increase client referrals from allied health professionals.
-
Maximise job opportunities in your preferred specialty area.
-
Formalise years of specialist experience with a respected qualification.
Save Over $6,000 (67% Discount to Market)
A Vocational Graduate Diploma at a university costs between $10,000 and $38,000. BUT, you don't have to pay these exorbitant amounts for an equally high quality qualification. You can do your qualification with the Institute and save a massive $6,000+ on the cost of doing a similar course at university.
To learn more, please visit
www.aipc.net.au/vgd
. Alternatively, call your nearest Institute branch on the FreeCall numbers shown below:
Regional NSW: 1800 625 329
Regional QLD: 1800 359 565
NT/Tasmania: 1800 353 643

Intocounselling
Directive vs Non-Directive Play Therapy
There are two major approaches to play therapy that most orientations can be categorised in to. These are either directive approaches where the therapist assumes responsibility for guidance and interpretation of the play interactions or non-directive approaches where the therapist will tend to leave the responsibility and direction of the therapeutic process to the child (Rasmussen & Cunnigham, 1995).
The main difference between directive and non-directive approaches is in the role that the therapist takes on in the process.
Psychoanalytic Play Therapy
Psychoanalytic play therapy is a directive approach where play is used to establish contact with the client, as a medium of observation, and sometimes, as something that promotes interpretive communication. Psychoanalytic therapy was originally founded and developed by Sigmund Freud in 1909 and it holds the views that "play" is a means by which the therapist and the child work toward resolution of the conflict and their common therapeutic goal (Ramirez, Flores-Torres, Kranz & Lund, 2005).
Anna Freud (1928, 1964, 1965), Margaret Lowenfeld (1935, 1970) and Melanie Klein (1961, 1987) also posited the theoretical premise for the use of play as a therapeutic tool and stipulated that the child's spontaneous play can be used as a substitute for the free association typically used within adult psychoanalysis (Geldard & Geldard, 2008).
Psychoanalytic play therapy goes beyond the immediate pain or difficulty that the child may experience through aiming to clear the way so that healthy psychosocial development can resume from where it had been halted by external trauma or invalid internal conflict. It is considered effective in helping children who have real and significant limitations come to terms with who they are by helping them develop more secure, adaptive, compensating, and self-accepting ways.
Psychoanalytic therapy involves the therapist in a role of participant and observer. The therapist allows the child to play and may at times participate with the child in play, but will also aim to shift the play on to more verbal interaction between them when necessary.
The psychoanalytic play therapist takes on the responsibility to gain an understanding and then communicate the meaning of the child's play in order to increase the child's self awareness of any pertinent conflict within themselves. Such insight is then believed to give rise to an adaptive resolution for the child as a natural response to altered meaning communicated by the therapist.
The therapist will often direct the conversation about key issues by asking open ended questions to the child. This allows the child to speak metaphorically rather than literally. This is important as the child may not be ready to articulate those thoughts into words or, due to their age, vocabulary may be quite limited making it difficult to articulate verbally many of the issues and difficulties being faced.
Another approach to play therapy developed by Carl Jung in 1912 espoused the therapist as taking on an active role of facilitator with the child but not as a leader. Jung believed that the child's psyche would know where it needed to go, and therefore, it was the therapist's job to follow it there rather than direct it.
Jungian play therapy depends a great deal on the therapist to build trust with the child and sensitively discuss with the child about their play. It can be said that Jungian play therapy adopts a more non-directive approach.
Directive vs Non-Directive Approaches
One key concern over non-directive techniques is in the context of how young children will not necessarily have the cognitive skills and emotional capacity to repair and master traumatic experiences on their own (Rasmussen & Cunningham, 1995).
For example, abused children are unlikely to deal with issues underlying their sexually inappropriate behaviours unless the therapist raises these issues directly (Rasmussen & Cunningham, 1995).
As such, a more directive approach in these instances may be considered more appropriate. It has also been suggested that when the therapist places the responsibility for change completely on the child, they may give the child an additional burden which could encourage resistance in the child with the process.
As a consequence of these and other issues, there is an ongoing debate in the play therapy field over which approach is "better", non-directive or directive. The most common consensus is that there is not one right way to proceed in therapeutic work with children. In this sense, many approaches with varying degrees of directive and non-directive emphasis can work well in the right context.
For example, a therapist may choose to be quite directive with methods used in a session, and non directive with regard to the interpretation of the material which arises during a session, and then quite directive again in the issues of safety and best interests of the child.
Interestingly many therapists who call themselves non-directive or client-centred are often only non-directive in terms of what they do in a session. In this sense, while allowing the child to play how they want and with the toys they want, the therapist will become more directive in their interpretation and analysis of the child's inner world and in the way they may choose to reflect such things back to the child (Rasmussen & Cunnigham, 1995).
1.
Botkin, D. R. (2000). Family play therapy: a creative approach to including young children in family therapy. Journal of Systematic Therapies, 19, 31-42.
2.
Geldard, K. & Geldard, D. (2008). Couselling Children. A Practical Guide (3rd ed.). London: Sage Publications
3.
Gurney, L.F. (1983). Client centred non directive play therapy. In C.E. Schaefer and K.J.O'Connor (Eds.), Handbook of Play Therapy. (pp.21-64) New York: John Wiley & Sons.
4.
Hebert, B.B. & Ballard, M.B. (2007). Children and Trauma: A post Katrina and Rita response. ASCA
5.
Landreth, G.L. (1991). Play Therapy: The Art of the Relationship.
6.
Ramirez, S.Z., Flores-Torres, L.L., Kranz, P.L., & Lund, N.L. (2005). Using Axline's eight principles of play therapy with Mexican –American children. Journal of Instructional Psychology, 32, 329-337.
7.
Rasmussen, L.A. & Cunningham, C. (1995). Focused play therapy and non directive play therapy: can they be integrated. Journal of Child Sexual Abuse, 4, 1-20.
Did you enjoy this article?
Then share the feeling and forward it to a friend! Quick reminder: Please send this eZine to all your family and friends so they too can enjoy the benefits. Thank you.

Intobookstore
The Institute has a list of recommended textbooks and DVDs which can add great value to your learning journey - and the good news is that you can purchase them very easily. The AIPC bookstore will give YOU:
This fortnight's feature is...
Name: Psychology: The Science of Behaviour 6th edition
Author: Carlson, Neil. R.
This edition continues to treat the discipline as an experimental and natural science, combining a scholarly survey of research with applications of research results to problems that confront us today. Emphasises psychology as a science.
To order this book, simply contact your nearest
Student Support Centre
or the AIPC Head Office (1800 657 667).

Intoarticles
Listening: The Key to Effective Communication
Communication breakdown in relationships has reached epidemic proportions. Couples are very busy. In most cases both partners work; they have children to raise; and family and friends to attend to.
They are always in a hurry.
In the Rush that has become their life, they find that they haven't got the time to listen and to respond to each other. Before they know it they have stopped communicating and perhaps have even stopped relating.
If this problem is not addressed it may result in the demise of many relationships. The thing is that most couples are not aware that their communication has broken down. They accept as normal their brief contacts over a meal or as they rush off to work. With little time for sharing they establish a communication pattern based on a lack of listening as they pay lip service to what their partner is saying.

Intolife
Below is a list of descriptions that Cognitive Behavioural counsellors can use to categorise automatic thoughts. These are descriptions of the common types of faulty thinking.
Recognising these patterns and adjusting your thinking is a great way to improve your day-to-day productivity and inner motivation. Can you recognise any of these types of faulty thinking?
All-or-nothing thinking
: You see things in black & white categories. If your performance falls short of perfect, you see yourself as a total failure.
Overgeneralization
: You see a single negative event as a never-ending pattern of defeat.
Mental filter
: You pick out a single negative detail and dwell on it exclusively so that your vision of all reality becomes darkened, like the drop of ink that discolours the entire beaker of water.
Disqualifying the positive
: You reject positive experiences by insisting they "don't count" for some reason or other. You maintain a negative belief that is contradicted by your everyday experiences.
Jumping to conclusions
: You make a negative interpretation even though there are no definite facts that convincingly support your conclusion.
Mind reading
: You arbitrarily conclude that someone is reacting negatively to you and don't bother to check it out.
The Fortune Teller Error
: You anticipate that things will turn out badly and feel convinced that your prediction is an already-established fact.
Magnification (catastrophizing) or minimization
: You exaggerate the importance of things (such as your goof-up or someone else's achievement), or you inappropriately shrink things until they appear tiny (your own desirable qualities or the other fellow's imperfections). This is also called the "binocular trick".
Emotional reasoning
: You assume that your negative emotions necessarily reflect the way things really are: "I feel it, therefore it must be true".
Should statements
: You try to motivate yourself with shoulds and shouldn'ts, as if you had to be whipped and punished before you could be expected to do anything. "Musts" and "oughts" are also offenders. The emotional consequence is guilt. When you direct should statements toward others, you feel anger, frustration, and resentment.
Labelling and mislabelling
: This is an extreme form of overgeneralization. Instead of describing your error, you attach a negative label to yourself: "I'm a loser". When someone else's behaviour rubs you the wrong way, you attach a negative label to him, "He's a damn louse". Mislabelling involves describing an event with language that is highly coloured and emotionally loaded.
Personalization
: You see yourself as the cause of some negative external event for which, in fact, you were not primarily responsible.
Did you enjoy this article?
Then share the feeling and forward it to a friend! Quick reminder: Please send this eZine to all your family and friends so they too can enjoy the benefits. Thank you.

Intodevelopment
Convenient Professional Development
Hundreds of counsellors, psychologists, social workers, mental health nurses and allied health professionals already access over 100 Hours of Professional Development online, for less than $1 a day. Now it's your turn.
Mental Health Academy (MHA) is the leading provider of professional development education for the mental health industry. MHA provides the largest variety of courses and videos workshops, all conveniently delivered via the internet.
With MHA, you no longer have to worry about high costs, proximity and availability, or fitting a workshop around your lifestyle!
You can access the huge range of PD, including courses and video workshops, whenever and from wherever you want.
Whether you are looking for courses on anxiety and depression, or a video workshop discussing the intricacies of relationship counselling - Mental Health Academy is your gateway to over 100 hours of professional development content.
Take a quick look at what Mental Health Academy offers:
-
Over 60 professionally developed courses.
-
On-demand, webstreamed video workshops.
-
Over 100 hours of professional development.
-
Extremely relevant topics.
-
New courses released every month.
-
Video supported training.
-
Online, 24/7 access to resources.
-
Endorsement by multiple Associations, including AASW, ACA and APS.
Begin your journey today
. Click on the link below to register for a monthly or annual unlimited membership. As an unlimited member, you can access all MHA courses for less than $1 per day, and receive discounts when purchasing any video workshops:
ACA/NZAC Joint Conference
The Australian Counselling Association (ACA) and New Zealand Association of Counsellors (NZAC) will be co-hosting the "Pacific Counselling Hui 2010: Nations coming together as whanau/family in the great ANZAC tradition" conference in Auckland, New Zealand.
Dates: 30th September until 2nd October 2010
Location: Langham Hotel, Auckland
This event is highly recommended if you're a counsellor/therapist in Australia, New Zealand or neighbouring countries.

Intoconnection
Have you visited Counselling Connection, the Institute's Blog yet? We continually publish new and interesting posts including case studies, profiles, success stories and much more. Make sure you too get connected (and thank you for those who have already submitted comments and suggestions).
Values and Conflict Resolution
Every person has distinctive viewpoints that are equally valid (from where they stand) as the other party involved in the conflict. Each person's viewpoint makes a contribution to the whole and requires consideration and respect in order to form a complete solution.
This wider view can open up the communication transaction possibilities. It may require one party to change their mind chatter that says: "For me to be right, others must be wrong" (Alexelrod, 1984).
To apply conflict resolution skills, individuals need to consider how the problem or the relationship will look over a substantial period of time. Looking at the conflict or problem in question in terms of a longer timeframe can help individuals become more realistic about the consequences of the conflict as well as exploring options to resolve the conflict (Alexelrod, 1984).
7 Ways to Improve Intimacy in Your Relationship
Good relationships don't just happen. Many people have the attitude that, "If I have to work at it, then it can't be the right relationship". This is not a true statement, any more than it's true that you don't have to work at good physical health through exercise, eating well, and stress reduction.
There are choices you can make that will not only improve your relationship, but can turn a failing relationship into a successful one.

Intotwitter
We've settled into a routine now. My therapist and I sit opposite each other in armchairs in a dimly lit room... https://bit.ly/c7iFZt
Note that you need a Twitter profile to follow a list. If you do not have one yet, visit https://twitter.com to create a free profile today!

Intoquotes
"You can discover more about a person in an hour of play than in a year of conversation."

Intoseminars