In this Issue
Contact us
Publications
Editor: Sandra Poletto
Email: ezine@aipc.net.au
Website: www.aipc.net.au
AIPC appreciates your feedback. Please email ezine@aipc.net.au with any comments, suggestions or editorial input for future editions of Institute Inbrief.
Support Centres
Brisbane 1800 353 643
Sydney 1800 677 697
Melbourne 1800 622 489
Adelaide 1800 246 324
Sunshine Coast 1800 359 565
Port Macquarie 1800 625 329

Singapore 800 1301 333
New Zealand 0011 64 9919 4500
Join us…
If you are not already on the mailing list for Institute Inbrief, please subscribe here.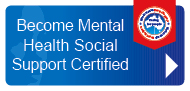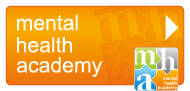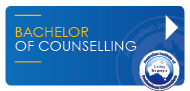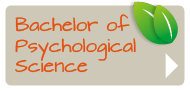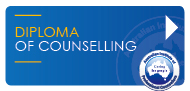 No part of this publication may be reproduced without permission. Opinions of contributors and advertisers are not necessarily those of the publisher. The publisher makes no representation or warranty that information contained in articles or advertisements is accurate, nor accepts liability or responsibility for any action arising out of information contained in this e-newsletter.
Copyright: 2012 Australian Institute of Professional Counsellors

Hello!
Welcome to Edition 120 of Institute Inbrief. This edition's featured article explores
Emotional Focused Therapy (EFT) - an integrative style of therapy drawing its theoretical framework from ideas on attachment, existentialism, systemic approaches and Gestalt perspective.
Communication and Relationships

10 Guidelines for Grief Counselling

Professional Development news

Blog and Twitter updates

Upcoming seminar dates

Intothediploma
The Institute's Diploma of Counselling is an Industry Recognised Qualification, Allowing You to Practice as a Qualified Counsellor.
The nationally recognised Diploma of Counselling is recognised by the Australian Counselling Association (ACA), Australia's largest Member Association for Counsellors.
As part of its charter, ACA recognises courses that meet its training standards. These standards cover a broad range of areas, encompassing core organisational, staffing and educational competencies, as well as ensuring AIPC as a training body maintains an exceptionally high professional standard.
When you graduate, you are automatically eligible to become a Qualified Member of the Australian Counselling Association. You will be able to get professional indemnity insurance (preferred rates), and your qualification and Membership will be accepted and regarded in the industry.
And while you're studying with the Institute...
Simply put, AIPC sets the benchmark in education support. Even if you decide to study entirely at home or online, you'll never be alone in your studies. We have specialised in external education for over 19 years and have the most highly qualified, professional support team in the industry. Help is only ever a phone call or email away. Our enormous pool of educational resources means you have access to:
An Education team of over 65 degree qualified counselling professionals, all with extensive industry experience and teaching and assessing qualifications.
You'll have access 24 hours a day, 7 days a week to the online Knowledge Base that contains over 4,000 specific questions and answers relating to your course.
You'll have unlimited FREE access 9am to 5pm (EST) to the 1300 Study Assistance Line where you can discuss any study questions you may have with qualified team members.
You'll have unlimited email support. Send a question any time and have your enquiry replied to within 12 hours.
And you'll have the support of your local Student Support Centre who will link you into a local student support network (if you wish to stay in touch with other students); help you prepare for your practical assessments; co-ordinate your In-Class or tutorial activities; and set you up in a number of volunteer opportunities if you wish to practice your skills in the field.

Intostudies
Mid Year Intake for the Bachelor of Counselling CLOSING...
ACT NOW
to secure your place.
The Bachelor of Counselling is a careful blend of theory and practical application. Theory is learnt through user-friendly learning materials that have been carefully designed to make your studies as accessible and conducive to learning as possible.
The course and its subjects are structured to progressively develop your knowledge and skills from foundational, theoretical concepts through to more complex concepts and advanced skills and applications.
Here are some facts about the course:
You can study from home

.

Most cost effective Bachelor of Counselling in the country (save over $13,000.00).

Enrol now and pay later with government FEE-HELP.

Study from anywhere in Australia, even overseas.

Practical skills honed at residential schools.
The mid-year intake to AIPC's Bachelor of Counselling is about to close. If you want to gain a Bachelor of Counselling qualification you should act now. You can gain up to a full year's academic credit with a Diploma qualification. And with Fee-Help you don't have to pay your subject fees upfront.

Intocounselling
Emotional Focused Therapy (EFT)
Emotional Focused Therapy (EFT) is an integrative style of therapy drawing its theoretical framework from ideas on attachment, existentialism, systemic approaches and Gestalt perspectives (Elliott & Greenberg, 2007). EFT has a specific focus on the couple's experience of emotions and the concept of wholeness as it relates to interpersonal relationships.
The theory underlying this approach suggests that emotion is the fundamental construction of the self and a key determinant of self organization whereby our emotions are considered to be connected to our most essential needs and therefore can alert us of situations that are essential to our wellbeing (Greenberg, 2006).
In serving as a prompt to important situations, emotions are also seen to guide us in to actions that try to meet our needs within relevant situations. Therefore, it is thought to be the prevalent emotions within the individual that will guide them towards what changes need to occur. So once the underlying emotions in a conflict are identified, the negative views and behavioural reactions that result from those emotions can be changed for the better.
A quote from Johnson (2007) from the International Centre for Excellence in Emotion Focused Therapy (ICEEFT) clarifies the philosophy of this approach. "We adhere to the philosophy that relationships are at the core of human experience. Research indicates that emotionally fulfilling relationships are integral components of mental and physical health, and that emotionally focused interventions have the power to establish and re-create supportive bonds among individuals.
We are therefore dedicated to the understanding and enhancement of couple and family relationships through an emphasis on emotions and their interpersonal impact. We believe that all people can maximize their potential given a nurturing social environment, which we endeavour to foster in our work with clients".
The essence of EFT is helping distressed couples reprocess their emotional responses in order to adopt a healthier interaction. The therapeutic environment plays a vital role in this style of therapy. The focus of the therapist using this model is to help clients identify their experience more effectively and then to encourage them to explore and make sense of their emotions prompted by the experience.
The therapist must be fully engaged, unconditionally accepting, empathetic and genuine, to enhance interpersonal safety and freedom for the couple so they can explore their emotions. The therapist also functions as a coach, guiding the couple as they explore their emotions. Some have suggested that this type of therapy is more suited to couples who are moderately distressed (Vatcher & Bogo, 2001).
EFT adopts a perspective that change occurs by means of:
3.
Emotional transformation and
4.
Emotional reflection (Pos & Greenberg, 2007; Greenberg, 2006).
Emotional awareness
involves clients being aware of their primary emotions. This involves the actual feeling of the emotions and being aware of it. Greenberg (2006) suggested that it is only after one feels the emotion that they can express it, thus increasing their awareness and acceptance of the emotion. Acceptance of emotion is viewed as the first step to change.
Emotional regulation
refers to the ability to contain and regulate emotional experiences in order to learn distress tolerance skills. This is achieved by the therapist providing a safe, supportive and empathetic environment in which clients can learn emotional regulation skills.
Emotional regulating skills include identifying and labelling emotions, allowing and tolerating emotions, increasing positive emotions and reducing vulnerability to negative emotions (Greenberg, 2006) Negative emotions often express an attempt or intention to exclude the other. Negative emotions are often fuelled by an underlying fear of the unknown, a fear of the actions of others, and a need to control them or stop them to avoid being harmed.
For example
: apathy, grief, fear, hatred, shame, blame, regret, resentment, anger, hostility.
Positive emotions express an attempt or an intention to include the other. This is characterised by working on learning more viewpoints, interacting more with others, enjoying making things better. Positive emotions are fuelled by an underlying desire for enjoyment and unity.
For example
: interest, enthusiasm, laughter, empathy, action, curiosity.
Emotional transformation
The term 'transformation' of emotional states refers to a thorough and rapid progression through an emotional state that is likely to change that emotion into a healthier, more functional and productive state. For example, hopelessness often transforms into empowerment, sadness into love, fear into confidence, anger into peace, etc.
The strategy involves the person briefly facing the challenging emotion in such a way that it facilitates a reduction of the emotion and then a new emotional state emerges.
Emotional reflection
refers to making meaning of the emotion experienced. Reflection on experience (verbally or writing) can help couples express their experience and gain understanding of their emotions (Greenberg, 2006). Emotional reflection promotes emotional awareness, which is the focal point for change to occur, according to this style of therapy.
1.
Create a more secure and resilient bond between the couple by getting them to express their emotions.
2.
Normalising attachment needs of each partner
3.
Maintain a neutral, collaborative therapeutic relationship with the couple to promote emotional acceptance
4.
Create a shift in each partners interactional positions and initiate new cycles of interaction
Source: (Long & Young, 2007)
1.
Based on clear, explicit conceptualisations of marital distress and adult love. These conceptualisations are supported by empirical research on the nature of marital distress and adult attachment.
2.
EFT is collaborative and respectful of clients and emphasises therapeutic relationship that is necessary for growth.
3.
Applicable to many different kinds of problems and populations.
1.
May not be suitable for clients who experience more profound problems.
2.
Focus is on emotions and neglects other behaviours that may contribute to the problem.
3.
May be dismissed by those clients that seek psychotherapeutic depth in their therapy.
Did you enjoy this article?
Then share the feeling and forward it to a friend! Quick reminder: Please send this eZine to all your family and friends so they too can enjoy the benefits. Thank you.

Intobookstore
The Institute has a list of recommended textbooks and DVDs which can add great value to your learning journey - and the good news is that you can purchase them very easily. The AIPC bookstore will give YOU:
Discounted prices

.

Easy ordering method.

Quality guarantee!
This fortnight's feature is...
Name: Psychology 8th edition package
Author: Wade, C. and Travis, Carol
The authors of this book advance their acclaimed, pioneering treatment of critical and creative thinking and their goal of getting students actively involved in the study of psychology. This book is praised by teachers and students for being thought-provoking, inclusive, candid and involving.
To order this book, simply contact your nearest
Student Support Centre
or the AIPC Head Office (1800 657 667).

Intoarticles
10 Guidelines for Grief Counselling
Whatever the circumstances of loss and grief, there are certain principles and procedures that contribute to the effectiveness of grief counselling. Some of the guidelines adapted from Worden (2005) are listed below.
1. Help the bereaved actualize the loss
The goal is to help the bereaved come to a place of complete awareness that the death has occurred. The mourner must accept reality before they can deal with the emotional impact of the loss. The best way to actualize the loss is to talk about the loss. The counsellor's role is to be a patient listener and encourage the person to talk about the loss including past and present memories of the deceased.
Bringing the client to a greater sense of clear awareness that the death has occurred can be achieved through such questions as "how did the funeral go?" "Where were you when you heard?"

Intolife
Communication and Relationships
When problems develop in a relationship, it can be the cause of great distress. Most of us wish to have committed and fulfilling relationships and the breaking down of an important relationship can create feelings of anger, sadness, grief, and isolation.
People going through a relationship breakdown are more likely to experience mental health problems (especially in the form of anxiety or depression), poor physical health, and reduced productivity at work.
Lack of communication is a common problem and the one that probably needs most attention when dealing with relationship problems. One partner or sometimes both simply don't know how to put into words what they feel. They may have grown up in a family where personal feelings were never shared openly, and so they lack the confidence to be open with their partner for fear of looking silly or being rejected.
When problems arise in relationships, it is often as a result of poor communication. In order to communicate our desires and needs to our partner, we need a healthy sense of our own identity. A successful relationship is dependent upon there being two individuals with a strong sense of self and clearly defined, healthy, personal boundaries. An appreciation of our own qualities enables us to see and value them in another and increases our capacity for intimacy and commitment.
Increasing our understanding of who we are and how we have developed as well as learning practical skills in communication and problem solving, can lead to more satisfying and harmonious relationships, and to personal fulfillment.
There are some basic principles that are worth following if we want to have good communication with our partner:
1.
Be clear about what you want to communicate - if you don't know, they won't either
2.
Use "I" statements, stating what you want or feel rather than making "you" statements about your partner
3.
Don't blame or label your partner
4.
Choose a time when you have their attention and there are no distractions
5.
Take time to listen to what your partner is saying and resist the temptation to interrupt
6.
If you are unclear or upset about what they have said, check for accuracy before you respond
7.
Be encouraging and supportive
8.
Be willing to negotiate
Unresolved emotional differences
These can put a very firm brake on the development of communication and intimacy in a relationship. Anger, hurt or resentment of one partner by the other, along with a lack of trust or a sense of not being appreciated by their partner, are examples.
These can reduce the level of intimacy in some relationships at different times. Examples might be financial concerns, pressures at work, difficulties with children, or just being too busy to really connect with each other.
These are often at the root of some people's difficulty establishing intimacy. A person who has experienced a great deal of hurt as a child will often find it hard as an adult to trust their partner, however much they may be in love. Examples of childhood pain that affects adult relationships include long-term conflict between parents, physical or sexual abuse, or a loss or death that was never properly accepted and grieved.
Such experiences can lead to a child having poor self-esteem, a basic doubt about whether or not he or she is worthy of love. These doubts can be carried into adulthood, making it very difficult for the person to open up to someone else in case they are rejected and their doubts are confirmed.
Intimacy does not happen by magic. It must be built up over time. This takes some people longer than for others. Often the harder you work at intimacy, the more valuable and rewarding it is. The following are some steps that may help.
Be positive about what you have in your relationship and let your partner know what you value about him/her and about the relationship
. Put it into words, don't assume they already know. Everybody likes to be told that they are appreciated and loved.
Create opportunities for intimacy - times when you can be alone together in a situation where you can focus on each other and on your relationship
. The harder it is to do this because of the children, work or other commitments, the more important it is that you do it! Try to plan a regular evening, day or weekend for the two of you to be alone.
Practise making "I" statements about how you feel. This avoids putting your partner on the spot, and may help him or her do the same. For example "I feel hurt you didn't ask me before you decided" instead of "Why didn't you ask me first?"
After an argument look at the deeper feeling behind the anger, hurt, anxiety, or sense of being let down
. Talk to your partner about these feelings.
Achieving intimacy is not always easy, and sometimes help is needed
. Try doing a course or workshop for couples. There are many courses available that combine activities couples complete together with opportunities to discuss important issues about their relationship.
For some of us, our best efforts are not enough, and our relationship comes to an end. Rebuilding your life after a relationship has ended can be a painful and challenging process. The end of a relationship can result in disruption to the extent that we need to create a whole new way of life - often with a different place to live and with different relationships with family and friends. Finding our feet in these circumstances can be very difficult indeed.
Not Repeating the Old Patterns
Each of us is unique. We have learned how to be who we are through the particular circumstances of our family, and the society in which we live. Unfortunately, some of our early conditioning may result in us having feelings and behaviours that no longer serve us well, reduce our capacity for spontaneity and individuality, and our ability to relate well. Low self-esteem, poor personal boundaries, difficulties with intimacy, and feelings of shame and guilt impede our capacity to relate.
Letting go of this negative conditioning is possible. We tend to hang on fondly to old patterns of being and relating, fearing change or of being confronted with aspects of our personalities we prefer to keep at the blurry edges of our awareness. Whilst dipping into the unknown can be anxiety-provoking, it can also be exciting and enlivening, opening up possibilities only previously dreamed of. Consider embarking on a journey toward something better.
Did you enjoy this article?
Then share the feeling and forward it to a friend! Quick reminder: Please send this eZine to all your family and friends so they too can enjoy the benefits. Thank you.

Intodevelopment
Watch Industry Experts from the Comfort of Your Home
Right now you can access online video workshops from leading industry experts via the Mental Health Academy website. It's your on-demand channel for ongoing professional development in counselling and mental health!
1.
Mental Health Academy video records a live seminar or workshop with the presenter's permission;
2.
The video is edited, and published via the Mental Health Academy portal, along with any educational resources provided by the presenter - such as PowerPoint notes;
3.
You can then purchase access to the video and watch it over and over again via your tailored member profile!
It's the most convenient and cost-effective way to access current, high quality content - especially from those events you could not attend in the past! And you can also accrue OPD points with the Australian Counselling Association for each video you watch (you'll be provided with an attendance certificate).
And if you register for a monthly or annual unlimited membership with the Academy, you can also purchase any video workshop with exclusive discounts!
Want to find out more? Refer to the following link to review all currently available videos, divided into 12 categories:
ACA/NZAC Joint Conference
The Australian Counselling Association (ACA) and New Zealand Association of Counsellors (NZAC) will be co-hosting the "Pacific Counselling Hui 2010: Nations coming together as whanau/family in the great ANZAC tradition" conference in Auckland, New Zealand.
Dates: 30th September until 2nd October 2010
Location: Langham Hotel, Auckland
This event is highly recommended if you're a counsellor/therapist in Australia, New Zealand or neighbouring countries.

Intoconnection
Have you visited Counselling Connection, the Institute's Blog yet? We continually publish new and interesting posts including case studies, profiles, success stories and much more. Make sure you too get connected (and thank you for those who have already submitted comments and suggestions).
Attachment theory has emerged as a leading tool for understanding the deeper roots of the dynamics in a close relationship. Originally developed to explain attachments of children to their caregivers, this theory has been especially fruitful in couple therapy as it helps to explain how adults come to depend on one another.
Attachment is viewed as an affective connection between two individuals that provides them with a firm emotional foundation from which they can interact with the world, an imperative in close romantic relationships. Adult attachment can be conceptualized on three dimensions of; anxious attachment, avoidant attachment and secure attachment.
Behaviour couple therapy is concerned about how people learn and unlearn dysfunctional behaviours. The model relies on cognitive behaviour theory whereby the general assumption is that changing the cognitions of an individual is critical to help clients overcome their problematic behaviours and bring about change.
The theory also believes that behaviour is maintained by its consequences. The consequences that accelerate the behaviour are termed reinforcers where as those that hinder the behaviour are termed punishers. Reinforcement occurs when a behavioural response is strengthened by an outcome.

Intotwitter
Note that you need a Twitter profile to follow a list. If you do not have one yet, visit https://twitter.com to create a free profile today!

Intoquotes
"Let go of your attachment to being right, and suddenly your mind is more open. You're able to benefit from the unique viewpoints of others, without being crippled by your own judgment."

Intoseminars