In this Issue
Contact us
Publications
Editor: Sandra Poletto
Email: ezine@aipc.net.au
Website: www.aipc.net.au
AIPC appreciates your feedback. Please email ezine@aipc.net.au with any comments, suggestions or editorial input for future editions of Institute Inbrief.
Support Centres
Brisbane 1800 353 643
Sydney 1800 677 697
Melbourne 1800 622 489
Adelaide 1800 246 324
Sunshine Coast 1800 359 565
Port Macquarie 1800 625 329

Singapore 800 1301 333
New Zealand 0011 64 9919 4500
Join us…
If you are not already on the mailing list for Institute Inbrief, please subscribe here.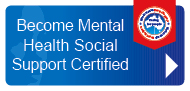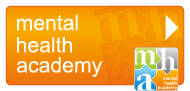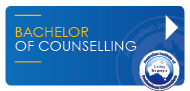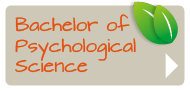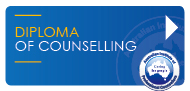 No part of this publication may be reproduced without permission. Opinions of contributors and advertisers are not necessarily those of the publisher. The publisher makes no representation or warranty that information contained in articles or advertisements is accurate, nor accepts liability or responsibility for any action arising out of information contained in this e-newsletter.
Copyright: 2012 Australian Institute of Professional Counsellors

Hello!
Welcome to Edition 119 of Institute Inbrief. In this edition
's featured article, we'll explore the difference between OCD (Obsessive-Compulsive Disorder) and OCPD (Obsessive-Compulsive Personality Disorder
).
Bachelor of Counselling

's 2nd Semester Intake - now open

Manifestations of Normal Grief

A Brief Introduction to Dissociation

Professional Development news

Blog and Twitter updates

Upcoming seminar dates

Intothediploma
AIPC Is Determined To Make Counselling An Attainable Career For You, Just Like Over 55,000 Other Students In The Past 19 Years
We have helped over 55,000 people from 27 countries pursue their dream of assisting others with a recognised Counselling qualification.
It's been a wonderful journey over the last 19 years (the Institute was first established in 1990). And it's been a pleasure to assist so many people realise their counselling aspirations in that time.
Why are so many people delighted with their studies? Our research over the years highlights three keys points...
Our courses and personnel have just ONE specific focus... Excellence in Counselling Education. We live and breathe counselling education! Nothing else gets in the way.
Exceptional value in your education investment

. Our courses are always (always) much less than other providers that deliver counselling education. Our unique focus on counselling education, the large number of students undertaking our programs, and the creative way we deliver our courses provide us with cost savings that we pass on to you.
The flexibility to study where, when and how you want to. You can study Externally, In-Class, On-Line or any combination. And you can undertake your studies at a pace that suits you... 12 to 18 months or over 2, 3 even 4 years or more. You decide because you are in charge.
We understand that no two people have the same circumstances. You no doubt have issues affecting your life that are unique to you and affect the speed and manner you'd like to study. You may be working full or part-time, undertaking other studies, or may not have studied for a long time.
Let's face it, life is not predictable and in today's fast paced society it's important that your education is flexible enough to fit in with your other obligations. AIPC provides you with flexible course delivery modes so YOU set the rules for how and when you learn.

Intostudies
Become a Counsellor or Expand Your Qualifications with Australia's Most Cost Effective and Flexible Bachelor of Counselling
The Bachelor of Counselling is a careful blend of theory and practical application. Theory is learnt through user-friendly learning materials that have been carefully designed to make your studies as accessible and conducive to learning as possible.
The course and its subjects are structured to progressively develop your knowledge and skills from foundational, theoretical concepts through to more complex concepts and advanced skills and applications.
We have now opened the 2010 Second Semester intake for the Bachelor of Counselling. Places are strictly limited and applications are assessed and offered on a first in basis, so please act now.
Here are some facts about the course:
You can study from home

.

Most cost effective Bachelor of Counselling in the country (save over $13,000.00).

Enrol now and pay later with government FEE-HELP.

Study from anywhere in Australia, even overseas.

Practical skills honed at residential schools.
Fee Help is a government loan scheme that assists eligible fee-paying students to pay their tuition fees. Under Fee Help the government pays your fees in advance and you repay them once your annual income exceeds a minimum amount (currently $41,595 per annum).

Intocounselling
Obsessive-Compulsive Personality Disorder (OCPD)
Obsessive-Compulsive Personality Disorder, or OCPD, is characterised by perfectionism and an excessive concern with maintaining order (Barlow & Durand, 2009). This perfectionism is often dysfunctional because such individuals are always careful not to make mistakes as such, check for minor details and errors. Because they are often preoccupied with trivial details, they use time poorly which can prevent OCPD employees from finishing projects and meeting their deadlines (Butcher, Mineka & Hooley, 2009).
At an interpersonal level, they will often have difficulty delegating tasks to others while they will frequently be viewed as being quite rigid and stubborn (Butcher, Mineka & Hooley, 2009). Individuals with this disorder are extremely conscientious, scrupulous, and inflexible about matters of morality, ethics and values and usually hold very strict standards of performance.
It is important to note that individuals with this disorder do not have true obsessions or compulsive rituals that are the source of extreme anxiety or distress in the Axis I Obsessive Compulsive Disorder (Butcher, Mineka & Hooley, 2009). It is important to distinguish between OCPD and obsessive-compulsive disorder (OCD), which is an anxiety disorder characterised by the presence of intrusive or disturbing thoughts, impulses, images or ideas (obsessions), accompanied by repeated attempts to suppress these thoughts through the performance of irrational and ritualistic behaviours or mental acts (compulsions).
The Differences between OCD and OCPD
While there appears to be some overlap between these two disorders, there are a number of ways to tell these disorders apart. The biggest difference between OCD and OCPD is the presence of true obsessions and compulsions. Obsessions and compulsions are not present in OCPD. People with obsessive compulsive disorder (OCD) are often aware that their obsessions are abnormal, but are compelled to perform them anyway. People with obsessive compulsive personality disorder (OCPD) believe their need for strict order and rules is perfectly normal. Obsessive compulsive disorder often interferes with the OCD sufferer's success in social and work environments.
While people with obsessive compulsive personality disorder certainly have difficulties with social relationships, they usually tend to perform well in work environments. In addition, individuals with OCD will usually seek help for the psychological stress caused by having to carry out compulsions or the disturbing content or themes of their obsessions. In contrast, if one has OCPD, they will usually seek treatment because of the conflict caused between them and their family and friends related to their need to have others conform to their way of doing things.
Associated Features and Diagnosis
The essential feature of Obsessive-Compulsive Personality Disorder is that individuals may have difficulty deciding which tasks take priority or what is the best way of doing particular tasks. For example, a sufferer of this disorder will get quite upset if even minor variations of his daily routines occurred. They are prone to becoming angry or upset in situations where they are not able to maintain control of their physical or interpersonal environment.
Affection is expressed in a highly controlled manner even in the presence of others who are emotionally expressive. They often hold back to ensure that what they will say is perfect. Individuals with this disorder experience occupational difficulties and distress particularly when confronted with situations that demand flexibility and compromise (APA, 2000).
DSM-IV- TR Diagnostic Criteria for OCPD
A pervasive pattern of preoccupation with orderliness, perfectionism, and mental and interpersonal control at the expense of flexibility, openness, and efficiency, beginning by early adulthood and present in a variety of contexts as indicated by four or (more) of the following:
1.
Is preoccupied with details, rules, lists, order, organisation or schedules to the extent that the major point of the activity is lost.
2.
Shows perfectionism that interferes with task completion (e.g. is unable to complete a project because his or her overly strict standards are not met)
3.
Is excessively devoted to work and productivity to the exclusion of leisure activities and friendships (not accounted for by obvious economic necessity).
4.
Is overconscientious, scrupulous and inflexible about matters of morality, ethics, or values (not accounted for by cultural or religious identification)
5.
Is unable to discard worn-out or worthless objects even when they have no sentimental value
6.
Is reluctant to delegate tasks or to work with others unless they submit to exactly his or her ways of doing things.
7.
Adopts a miserly spending style toward both self and others; money is viewed as something to be hoarded for future catastrophes.
8.
Shows rigidity and stubbornness
Individuals seek treatment for issues in their life that have become overwhelming to their existing coping skills. These skills may be somewhat limited, in the first place, because of their disorder. While they may be generally effective enough in most instances to shield the client from stress and emotional difficulties, during times of increased stress, work pressure, family problems, etc., the underlying disorder will become more evident in day-to-day behaviours. As with most personality disorders, treatment is often focused on short-term symptom relief and the support of existing coping mechanisms while teaching new ones.
Obsessive-compulsive personality disorder is especially resistant to such changes, because of the basic makeup of this disorder. Short-term therapy will most likely be beneficial when the client's current support system and coping skills are examined. Those skills that are not currently working could be reinforced with additional skill sets. Social relationships can also be examined, reinforcing strong, positive relationships while having the client re-examine negative or harmful relationships.
One important aspect is to try and have the individual examine and properly identify their feeling states, rather than just intellectualising or distancing themselves from their emotions. This can be accomplished through a variety of techniques, such as feeling identification (e.g., the "feeling faces") at the onset of every therapy session. Homework might include writing feelings down in a journal, especially as they notice them. Proper identification and realisation of feelings can bring about much change (Levin, 2005).
Individuals suffering from obsessive-compulsive personality disorder often are not in touch with their emotional states as much as their thoughts. Leading the client away from describing situations, events, and daily happenings and to talking about how such situations, events and daily happenings made them feel may be helpful. Sometimes the client may complain he or she doesn't remember or know how he or she felt at the time; the journal becomes a useful tool at this point (Levin, 2005).
Therapists must be willing to undergo verbal attacks on their professionalism and knowledge, as such skepticism about a therapist's treatment approach from the client with this disorder can be expected. Therapists should also be careful about engaging the client within these verbal attacks or intellectual discussions, as they continue to distance the patient from his or her feelings, and take the focus off of the client and onto unrelated matters (e.g. a therapist's professional training).
Most people who suffer from this personality disorder (and the different, but related, obsessive-compulsive disorder) lead relatively normal lives, may have a family, friends, and work regularly. Therapists should be careful not to overgeneralise psychopathology and look to change aspects of the patient's personality he or she is not ready or willing to change.
This means, in effect, that if the way they relate to others in their environment (which a therapist might characterise as a personality disorder) is working for them, a therapist should not seek to change it without the client's purposeful consent. Therapy will most often be most effective when it focuses on correcting short-term difficulties currently being experienced. It will become increasingly less effective when the goal of therapy is complex, long-term personality change (Levin, 2005).
1.
American Psychiatric Association, (2000). Diagnostic and Statistical Manual of Mental Disorders. (4th ed.). Text Revision. Washington, DC: American Psychiatric Association.
2.
Barlow, D.H., & Durand, V.M. (2009). Abnormal psychology: An integrative approach (5th ed.). Belmont, CA: Wadsworth Cengage Learning.
3.
Butcher, J.N., Mineka, S., & Hooley, J.M. (2007). Abnormal Psychology. Boston: Allyn & Bacon.
Did you enjoy this article?
Then share the feeling and forward it to a friend! Quick reminder: Please send this eZine to all your family and friends so they too can enjoy the benefits. Thank you.

Intobookstore
The Institute has a list of recommended textbooks and DVDs which can add great value to your learning journey - and the good news is that you can purchase them very easily. The AIPC bookstore will give YOU:
Discounted prices

.

Easy ordering method.

Quality guarantee!
This fortnight's feature is...
Name: The Resilient Practitioner
Skovholt gives clear explanations of practitioner stress and provides remedies that can be implemented. Caring professionals will find this book to be a rich resource of encouragement for professional development.
To order this book, simply contact your nearest
Student Support Centre
or the AIPC Head Office (1800 657 667).

Intoarticles
A Brief Introduction to Dissociation
"It is by no means certain that our individual personality is the single inhabitant of these our corporeal frames... We all do things both awake and asleep which surprise us. Perhaps we have co-tenants in this house we live in." ~ Oliver Wendell Holmes
There are few constructs in psychology that are as misunderstood as those relating to dissociation. There are times when many of us have experienced the sensation of being away from ourselves – so engaged in a book or movie that we lose track of time, or driving somewhere and having no memory of the journey.
This is a very basic understanding of the concept however does explain the basic element of removal from self that underlies an awareness of dissociation. In a therapeutic sense, dissociation is a common defence or reaction to a traumatic situation (Steinberg, 2008). It is a natural bodily response to life threatening situations or trauma.

Intolife
Manifestations of Normal Grief
With a number of people undergoing grief, it is important to understand signs of normal grief. Worden (2005) identified 4 categories that demonstrate normal grief. This includes feelings, cognitions, physical sensations and behaviours (these signs of grief will vary from individual to individual).
Sadness is a common feeling experienced after the loss of a loved one. This is often demonstrated by crying, a gesture that evokes a sympathetic and protective reaction from others. Not allowing sadness to be experienced with or without tears has the potential to lead to complicated grief.
Numbness or shock is often experienced immediately after a loss. This serves as a defense to block pain and to protect the bereaved from being overwhelmed. It allows opportunity to be gradually introduced to the reality of the loss.
Anger is frequently associated with loss. It is not uncommon for the anger experienced to be directed at either the deceased of the bereaved, the bereaved themselves or both. Worden (2005) suggests that anger comes from a sense of frustration due to an inability to prevent the death and as a regressive experience that occurs after losing someone close. Anger experienced by the bereaved needs to be appropriately identified in order to bring it to a healthy conclusion.
Guilt is also common in the process of grief (Worden, 2005). The bereaved might feel guilty about being alive while the loved one is dead. Guilt is often manifested over something that occurred during the time of death that the bereaved individual feels they could have prevented somehow.
Most guilt is irrational and can be overcome by "testing reality" except where the bereaved is responsible for the death, then other interventions will be more appropriate. Guilt may also relate to unfinished business the bereaved might have with the loved one. For example, things left unsaid, a longing to have done things differently and other potential regrets can all encourage the bereaved to feel guilty.
Anxiety is a common feeling associated with loss and it comes primarily from; a fear that they will not be able to take care of themselves and a heightened sense of personal death awareness. The anxiety experienced may vary from mild anxiety to more extreme panic attacks. In this sense, being confronted with the reality of death can be a little frightening.
Other feelings associated with grief include loneliness, fatigue, helplessness, yearning and emancipation (Freeman, 2005; Worden, 2005).
The most common cognitive response to death is a preoccupation with the deceased, which occurs as a form of obsessional thinking. Some preoccupation may be in the form of intrusive thoughts that may be related to guilt or other unresolved issues. This commonly occurs in the early stages of grief and disappears after a short while.
Prolonged experience of these thoughts may trigger depression. Hallucination (visual and auditory) of the deceased loved one is also a frequent experience of the bereaved. Other cognitive responses may include confusion, disbelief, and passive suicidal thoughts.
In addition to feelings and cognitions associated with grief, there are also physical sensations that transpire during the grieving process. Although often overlooked, they may be key indicators of the individual's grief reaction. Examples of commonly reported physical sensations are listed in the table below.
Physical sensations of grief:
-
Hollowness in the pit of the stomach
-
Tightness in the chest and throat
-
Oversensitivity to noise
There are a number of behaviours associated with a normal grief reaction too. These are often experienced immediately after a loss and correct themselves over time.
Disturbances in sleep and eating patterns are very common during times of grief. Absent mindedness and social withdrawal are also common behaviours that are evident in the grieving process. Behaviours such as dreams of the deceased and avoiding reminders of the deceased are also reported in the early stages following loss.
There is a wide variety of feelings, cognitions and behaviours that are associated with loss. As such, it is imperative for counsellors to understand behaviours of normal grief (Freeman, 2005; Worden, 2005).
Did you enjoy this article?
Then share the feeling and forward it to a friend! Quick reminder: Please send this eZine to all your family and friends so they too can enjoy the benefits. Thank you.

Intodevelopment
Watch Industry Experts from the Comfort of Your Home
Right now you can access online video workshops from leading industry experts via the Mental Health Academy website. It's your on-demand channel for ongoing professional development in counselling and mental health!
1.
Mental Health Academy video records a live seminar or workshop with the presenter's permission;
2.
The video is edited, and published via the Mental Health Academy portal, along with any educational resources provided by the presenter - such as PowerPoint notes;
3.
You can then purchase access to the video and watch it over and over again via your tailored member profile!
It's the most convenient and cost-effective way to access current, high quality content - especially from those events you could not attend in the past! And you can also accrue OPD points with the Australian Counselling Association for each video you watch (you'll be provided with an attendance certificate).
And if you register for a monthly or annual unlimited membership with the Academy, you can also purchase any video workshop with exclusive discounts!
Want to find out more? Refer to the following link to review all currently available videos, divided into 12 categories:
ACA/NZAC Joint Conference
The Australian Counselling Association (ACA) and New Zealand Association of Counsellors (NZAC) will be co-hosting the "Pacific Counselling Hui 2010: Nations coming together as whanau/family in the great ANZAC tradition" conference in Auckland, New Zealand.
Dates: 30th September until 2nd October 2010
Location: Langham Hotel, Auckland
This event is highly recommended if you're a counsellor/therapist in Australia, New Zealand or neighbouring countries.

Intoconnection
Have you visited Counselling Connection, the Institute's Blog yet? We continually publish new and interesting posts including case studies, profiles, success stories and much more. Make sure you too get connected (and thank you for those who have already submitted comments and suggestions).
Counseling Children and Adolescents (4th Edition)
Children and adolescents of the 21st century encounter challenges and difficulties that are indicative of contemporary society, thus it is important that as therapists we equip ourselves with the most pertinent up-to-date information available.
Counseling children and adolescents (2009) by Ann Vernon acknowledges the changing face of society and within it the complexities confronting our young people. This latest edition includes practical strategies and 'how to' information for counselling children and adolescents, as well as information in regard to working within the family and parental contexts.
Temperament and Personality Disorders
Personality disorders are thought to result from a difficult temperament (as well as biological and social factors). Personality traits and temperaments are dimensional characteristics that are heritable and manifest early in life. These characteristics underlie or influence cognitive processes, interpersonal and social functions, emotional and affective states and biological stress systems (Howland, 2007; Shiner, 2005).

Intotwitter
Note that you need a Twitter profile to follow a list. If you do not have one yet, visit https://twitter.com to create a free profile today!

Intoquotes
"Your ability to use the principle of autosuggestion will depend, very largely, upon your capacity to concentrate upon a given desire until that desire becomes a burning obsession."
~ Napoleon Hill

Intoseminars