In this Issue
Contact us
Publications
Editor: Sandra Poletto
Email: ezine@aipc.net.au
Website: www.aipc.net.au
AIPC appreciates your feedback. Please email ezine@aipc.net.au with any comments, suggestions or editorial input for future editions of Institute Inbrief.
Support Centres
Brisbane 1800 353 643
Sydney 1800 677 697
Melbourne 1800 622 489
Adelaide 1800 246 324
Sunshine Coast 1800 359 565
Port Macquarie 1800 625 329

Singapore 800 1301 333
New Zealand 0011 64 9919 4500
Join us…
If you are not already on the mailing list for Institute Inbrief, please subscribe here.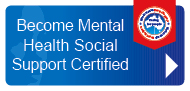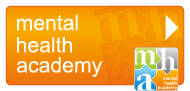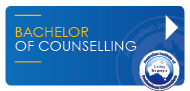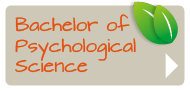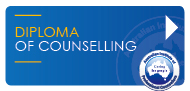 No part of this publication may be reproduced without permission. Opinions of contributors and advertisers are not necessarily those of the publisher. The publisher makes no representation or warranty that information contained in articles or advertisements is accurate, nor accepts liability or responsibility for any action arising out of information contained in this e-newsletter.
Copyright: 2012 Australian Institute of Professional Counsellors

Hello!
Welcome to Edition 116 of Institute Inbrief. In this edition
's featured article we define what addiction is – and explore the psychological, biological and social factors that contributed to the development of addictions
.
Cognitive Restructuring with Anxiety

Tips to Help Others Grieve

Blog and Twitter updates

Upcoming seminar dates

Loads of resources, events and opportunities

Intothediploma
AIPC Is Determined To Make Counselling An Attainable Career For You, Just Like Over 55,000 Other Students In The Past 19 Years
We have helped over 55,000 people from 27 countries pursue their dream of assisting others with a recognised Counselling qualification.
It's been a wonderful journey over the last 19 years (the Institute was first established in 1990). And it's been a pleasure to assist so many people realise their counselling aspirations in that time.
Why are so many people delighted with their studies? Our research over the years highlights three keys points...
Our courses and personnel have just ONE specific focus... Excellence in Counselling Education. We live and breathe counselling education! Nothing else gets in the way.
Exceptional value in your education investment

. Our courses are always (always) much less than other providers that deliver counselling education. Our unique focus on counselling education, the large number of students undertaking our programs, and the creative way we deliver our courses provide us with cost savings that we pass on to you.
The flexibility to study where, when and how you want to. You can study Externally, In-Class, On-Line or any combination. And you can undertake your studies at a pace that suits you... 12 to 18 months or over 2, 3 even 4 years or more. You decide because you are in charge.
We understand that no two people have the same circumstances. You no doubt have issues affecting your life that are unique to you and affect the speed and manner you'd like to study. You may be working full or part-time, undertaking other studies, or may not have studied for a long time.
Let's face it, life is not predictable and in today's fast paced society it's important that your education is flexible enough to fit in with your other obligations. AIPC provides you with flexible course delivery modes so YOU set the rules for how and when you learm.

Intostudies
Learn How You Can Gain Specialty Expertise And A Graduate Qualification With A Vocational Graduate Certificate Or Vocational Graduate Diploma In Counselling...
...In Only 6 to 12 Months
More and more Counsellors are gaining advanced specialist skills with a Vocational Graduate qualification. Vocational Graduate qualifications provide a higher level, vocational alternative to traditional Post Graduate courses offered by Universities.
It's time and cost effective, meaning you can gain a formal graduate qualification in 6 to 12 months in your specialist area. Here's how a graduate qualification can advance your career:
Develop a deeper understanding of your area of interest and achieve more optimal outcomes with your clients.

A graduate qualification will assist you move up the corporate ladder from practitioner to manager/ supervisor.

Make the shift from being a generalist practitioner to a specialist.

Gain greater professional recognition from your peers.

Increase client referrals from allied health professionals.

Maximise job opportunities in your preferred specialty area.

Formalise years of specialist experience with a respected qualification.
Save Over $6,000 (67% Discount to Market)
A Vocational Graduate Diploma at a university costs between $10,000 and $38,000. BUT, you don't have to pay these exorbitant amounts for an equally high quality qualification. You can do your qualification with the Institute and save a massive $6,000+ on the cost of doing a similar course at university.
To learn more, please visit
www.aipc.net.au/vgd
. Alternatively, call your nearest Institute branch on the FreeCall numbers shown below:
Regional NSW: 1800 625 329
Regional QLD: 1800 359 565
NT/Tasmania: 1800 353 643

Intocounselling
Addiction is a plague that affects individuals and society in an adverse manner. It is a very costly illness that has worldwide prevalence. A study conducted in Australia found that $437m was lost in 2001 due to alcohol related absenteeism (Pidd, Berry & Roche, 2006). In the United Kingdom, a study conducted in 2001 found that alcohol related work absenteeism had an economic cost of an average £1.5bn per year (Institute of Alcohol Studies, 2009).
There are many forms of addiction. The most commonly recognised addictions include alcoholism, cigarette smoking, marijuana smoking and illicit drug use. Research has shown that other forms of addictions have become problematic including gambling, workaholism, exercise, viewing pornography and other sexual behaviours. These are commonly referred to as behavioural addictions (Martin, Weinberg & Bealer, 2007; DiClemente, 2006).
The National Drug Strategy Household Survey (NDSHS) conducted in 2007 recruited 25,000 Australians aged 14 years and older as participants to investigate drug use trends in Australia. The study found that 38.1% of Australians aged 14 years and older had used illicit drugs at some point in their lives and 13.4% of Australians reported they had used drugs in the last12 months. The most commonly used drugs were Marijuana (9.1%) and ecstasy (3.5%). The study also reported an increase in cocaine use between 2004 and 2007. 8.1% reported daily use of alcohol (Australian Institute of Health and Welfare, 2008).
The National Survey on Drug Use and Health (NSDUH) conducted in 2007, surveyed over 67, 000 Americans who were 12 years and older. This study found that 8% of the population were illicit drug users with marijuana being the most commonly used drug. 6.9% of the population reported to be heavy drinkers while 23% of the population reported participating in binge drinking (Substance Abuse and Mental Health Services Administration [SAMHSA], 2008).
The 2007 United Kingdom Focal Point report, covering 16 to 59 year olds from England and Wales found that, 35.4% used drugs in their lifetime (ever); 10.2% used drugs in the last year (recent use); and 6 % used drugs in the last month (current use). The latest findings from the 2007-2008 British Crime Survey found that 9.3% of 16 to 59 year olds used drugs in the last year and 5.3 % used drugs in the last month.
Like Australia and the USA, Cannabis/Marijuana was the most commonly used drug across all recall periods in the UK followed by cocaine for recent and current use (REITOX National Focal Point, 2008).
Addiction refers to persistent, repetitive and often irresistible self destructive activity that, at its beginning, is perceived as rewarding. It involves addictive behaviour that once learnt it becomes difficult to get rid of despite its negative consequences on the individual and their environment. The term addiction is often used to refer to physiological dependence on the substance (DiClemente, 2003; Martin, Weinberg & Bealer, 2007).
All addictions are said to be disorders that result in uncontrolled repetitive behaviours and in most cases addicts may not recognize the harmful effects of their behaviours until the behaviour progressively disrupts their lives (Martin, Weinberg & Bealer, 2007). Addiction is viewed as a chronically relapsing disorder characterised by compulsion to take the substance, loss of control and emergence of negative emotional stages of dysphoria (Koob & Simon, 2009).
Drug use along with other potentially addictive activities such as gambling or sex causes the brain to release dopamine, a chemical involved in experiencing pleasure (Phillips & Crabble, 2005). This surge in dopamine can be so powerful that it compels users to keep taking the drug. With prolonged use, however, drugs can alter the brain so that experiencing pleasure without the drug is nearly impossible.
At this point, drug use does not raise dopamine levels or produce a "high", instead, the user keeps taking the drug to manage painful withdrawal symptoms such as fever, cramps, violent nausea, and depression (Robbins & Everitt, 1999). Based on research of how drugs affect the brain, scientists have theorised that people who are deficient in dopamine may be more likely than others to become addicted (Robbins & Everitt, 1999). The two contrasting perspectives on addiction, biological versus behavioural influences, is an ongoing debate over the appropriate way to treat drug addictions and alcoholism.
Almost all substance use affects the "reward mechanism" in the brain. The main chemical messenger involved in the brain's reward mechanism is dopamine. Each time the person uses a substance they will tend to feel 'good', which makes them want to use the substance again. Over time, changes in the brain occur (e.g. less dopamine is produced), which lessens the pleasurable effects of the substance and therefore larger amounts are needed to get the same affect.
The early stages of addiction are actually associated with both positive and negative reinforcements. Reinforcement refers to a process in which the substance use behaviour is strengthened due to previous consequences experienced by the user as a result of the substance use behaviour.
Positive reinforcement refers to a situation where there is a rewarding experience obtained from the using behaviour (for example, feeling calm and relaxed after smoking cannabis or feeling sociable after drinking alcohol). The rewarding experience increases the probability of the using behaviour occurring again, in order for the user to have the rewarding experience again.
For example: if a person feels relaxed after drinking alcohol, they are more likely to use alcohol to obtain that same relaxed feeling again.
Negative reinforcement refers to a situation where there is a negative experience avoided as a result of the using behaviour (for example, a person may be able to avoid the feelings of anxiety by smoking cannabis or avoid social anxiety by drinking alcohol).
The successful avoidance of the negative experience through the using behaviour increases the likelihood of the behaviour occurring again in order to avoid the same negative experience again (Koob & Simon, 2009; Gilpin & Koob, 2008).
It is common for individuals to get caught up in the addictive use and abuse of substances in order to eliminate negative emotions such as stress, depression, anxiety and irritability. After repeated use, an individual will come to realise that they don't experience these emotions when they use the desired substance.
This operates as a motivator for continued use, not only to avoid such negative reinforcers but also to manage withdrawal symptoms that they may have experienced following cessation of the substance at various times (McMullin, 2000; Gilpin & Koob, 2008).
In this sense addicted individuals do not only use substances to avoid negative emotions and chemically induce more positive side effects, the motivation for continued use is also fuelled by the physiological and psychological need to manage withdrawal symptoms that develop with their dependency (Gilpin & Koob, 2008; McMullin, 2000).
There is compelling research to suggest that the development of addiction, particularly with alcohol and drugs, is influenced by genetic factors. For example, numerous twin studies have shown that having more substance abusers in the immediate family increases the probability that others in the immediate family will become a substance abuser even if raised in a different environment (Phillips & Crabbe, 2005). Specifically, twin and adoption studies have convincingly demonstrated that genes contribute to the development of alcohol dependence and other illicit drugs, with heritability estimates ranging from 50 to 60 percent for both men and women.
Data from the Virginia Twin Registry found that a common genetic factor seemed to contribute to the total variance in alcohol dependence, illicit drug abuse and dependence, conduct disorder, and adult antisocial behaviour (Dick & Agrawal, 2008). In their study, Nielsen, Ji, Yuferov, Ho, Chen, Leveran, Ott and Kreek (2008) claimed to have identified a specific genotype and other genes that are associated with heroin addiction. Although there is increasing evidence of a relationship between genetic makeup and addiction, further research is needed to ascertain the specific genes involved in substance dependency.
The role of society, peers, and family systems has all been found to be associated with the adoption and maintenance of addiction. For example, conformity to some social norms have been said to contribute to the onset of addiction (DiClemente, 2006). It has also been suggested by some authors that social policies attempting to control the use of drugs, by making them illegal, have perpetuated addiction by increasing a preoccupation with the drugs in some individuals (Martin, Weinberg & Bealer, 2007; DiClemente, 2006).
Changing social trends whereby the use of alcohol and illicit drugs is more readily acceptable and in some cases associated with a certain status, is also viewed as a contributing factor. (E.g. cocaine use is associated with the rich and famous). Glamorising of substance use, particularly drugs by celebrities, has also been implicated in the development of addiction among young adults.
Family influences have also been implicated in the development of addictive behaviours (DiClemete, 2006). Advocates of family systems ideas hold problematic parental modelling of adult roles as a key contributing factor. Excessive substance abuse on the part of the parent is seen to influence undesirable behaviour in children that can result in them experimenting with and continuing to use substances, making them more susceptible to addiction (DiClemete, 2006).
Social relationship influences commonly referred to as 'peer pressure' has also been seen to contribute to an individual's vulnerability to developing substance addiction. Attitudes of favoured friends regarding substance use can prompt substance use which can ultimately lead to addiction (Beck, Arria, Caldeira, Vincent, O'Grady & Wish, 2008; Martin, Weinberg & Bealer, 2007). It is clear that social and environmental factors also make a significant contribution to both acquisition and maintenance of addictions.
Did you enjoy this article?
Then share the feeling and forward it to a friend! Quick reminder: Please send this eZine to all your family and friends so they too can enjoy the benefits. Thank you.

Intobookstore
The Institute has a list of recommended textbooks and DVDs which can add great value to your learning journey - and the good news is that you can purchase them very easily. The AIPC bookstore will give YOU:
Discounted prices

.

Easy ordering method.

Quality guarantee!
This fortnight's feature is...
Name: Supervision in the Helping Professions: A Practical Approach
Author: McMahon, M. & Patton, W.
This book is a useful and practical guide for those who participate in supervision, yet have received no formal training. It provides those who are being supervised with some idea of what to expect. It is an outstanding and valuable resource for practitioners, academics and students alike.

Intoarticles
Cognitive Restructuring with Anxiety
Cognitive restructuring, straight thinking or logical reanalysis is based on the belief that the way we feel, behave and respond to situations is based on the way we think. This approach attempts to modify unhelpful thought patterns and beliefs. Cognitive restructuring, also known as cognitive reframing, is a technique drawn from cognitive therapy that can help people identify, challenge and alter anxiety provoking thought patterns and beliefs.
Thinking that is not straight or accurate is based on false assumptions about other people and the world in general and is often the basis of anxiety and other negative mood states. For example, a woman who suffers social anxiety may hate to stand in line in the grocery store because she is afraid that everyone is watching her.
Once a false assumption has been made, it will then often be used as a basis for prompting key behaviours that end up acting in response to the false assumption as if it were true. Irrational thoughts like this, and their accompanying behaviours, play a big part in the onset of anxiety.

Intolife
You may be reading this article wondering how to help someone close to you grieve the loss of their loved one. Some people have firm beliefs about the grieving process and what should and should not be done when assisting others. Generally speaking, there are some myths about grieving which should be considered when assisting the bereaved.
Myth:
People who are grieving don't want to talk about their loss, and bringing up the name of the deceased should be avoided.
Don't be afraid to talk about the deceased or mention his/her name as it is probable that the bereaved person will want to talk about it.
Myth:
Keep the bereaved person busy in order to avoid them thinking about the deceased.
If the bereaved person is kept too busy, the grieving process could be delayed. They need to have a healthy balance of alone time and time with people who can support them.
Myth:
The grieving period is lasting too long and the person should be over it by now.
The grieving process is individual to each person and dependent on many things. These may include the type of relationship with the deceased together with the level of support available to the bereaved. Other stressors in the person's life may also hinder the grieving process.
Myth:
The bereaved person appears to be OK, so I will avoid any mention of their loss when I see them.
Some people feel very uncomfortable mentioning death or even being around people who are grieving. It is not only important to keep in contact with the bereaved, but to acknowledge the loss.
Myth:
A person who is not showing signs of grieving is probably coping well.
Sometimes people avoid grieving publicly because they believe they have to be brave for the sake of others. By holding back their emotions, they are more than likely delaying the grieving process which can be unhealthy for their eventual recovery.
Many of us find talking to someone who is grieving, extremely difficult. It may be so difficult we decide to avoid the bereaved person for a period of time. Here is a list of helpful tips to remember.
DO use the deceased person's name

.

DO talk about the deceased person. Keep memories alive by looking at photos, recognizing anniversaries and commemorating the person.

DO share you feelings with the bereaved. Be honest about your fears of saying the wrong thing, but be there anyway.

DO provide opportunities for the bereaved to express their feelings.

DO be patient with the bereaved.

DON'T use euphemisms like 'passed away'.

DON'T say things like "you must be brave" – people don't have to be brave, they should be allowed to express their emotions.

DON'T say "you should be better by now". There is no timetable for grief.
Did you enjoy this article?
Then share the feeling and forward it to a friend! Quick reminder: Please send this eZine to all your family and friends so they too can enjoy the benefits. Thank you.

Intodevelopment

Intoconnection
Have you visited Counselling Connection, the Institute's Blog yet? We continually publish new and interesting posts including case studies, profiles, success stories and much more. Make sure you too get connected (and thank you for those who have already submitted comments and suggestions).
A requirement for being an effective counsellor is being able to practice and impart the skill of empathy in the client-counsellor interaction. Being empathetic ensures you are listening and dealing with the clients concerns as they present them. You are not judging them.
In this post we'll look at how empathy can assist counsellors when dealing with challenging clients. Here are some issues for you to consider:
Classical vs Operant Conditioning and Social Learning
According to Wikipedia, "Learning is a change in behavior based on previous experience. It may involve processing different types of information.
Learning functions can be performed by different brain learning processes, which depend on the mental capacities (of which are dynamic) of learning subject/agent, the type of knowledge which has to be acquitted, as well as on socio-cognitive and environmental circumstances."
In this post we look at three different types of learning: classical conditioning, operant conditioning and social learning.

Intotwitter
Looking for top Twitter Profiles to follow? Our Education List includes 25 great sources of Tweets, ranging from Psychologists to educational organisations and institutions. To follow this list, visit the following URL:
Note that you need a Twitter profile to follow a list. If you do not have one yet, visit https://twitter.com to create a free profile today!

Intoquotes
"Anxiety equals excitement plus inadequate supply of oxygen"

Intoseminars