In this Issue
Contact us
Publications
Editor: Sandra Poletto
Email: ezine@aipc.net.au
Website: www.aipc.net.au
AIPC appreciates your feedback. Please email ezine@aipc.net.au with any comments, suggestions or editorial input for future editions of Institute Inbrief.
Support Centres
Brisbane 1800 353 643
Sydney 1800 677 697
Melbourne 1800 622 489
Adelaide 1800 246 324
Sunshine Coast 1800 359 565
Port Macquarie 1800 625 329

Singapore 800 1301 333
New Zealand 0011 64 9919 4500
Join us…
If you are not already on the mailing list for Institute Inbrief, please subscribe here.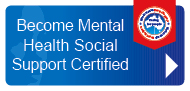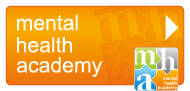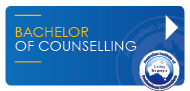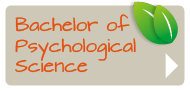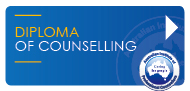 No part of this publication may be reproduced without permission. Opinions of contributors and advertisers are not necessarily those of the publisher. The publisher makes no representation or warranty that information contained in articles or advertisements is accurate, nor accepts liability or responsibility for any action arising out of information contained in this e-newsletter.
Copyright: 2012 Australian Institute of Professional Counsellors

Hello!
Welcome to Edition 115 of Institute Inbrief. CBT aims to help substance-dependent people abstain from using by applying the same learning processes that developed the substance dependence initially. In this edition
'
s featured article, we explore practical CBT techniques when working with substance-dependent clients.
Case Study: A Case Using CBT

Questioning Techniques in Grief Counselling

Featured Article – Reacting to Your Child Being Bullied

Blog and Twitter updates

Upcoming seminar dates

Loads of resources, events and opportunities
Wishing all our readers a safe and happy long Easter weekend. Enjoy your reading!

Intothediploma
The Diploma of Counselling is supported by a number of optional Advanced Study Majors. Advanced Study Majors allow you to study and gain advanced knowledge and skill in the specialised counselling area of your choice.
The Advanced Study Major Program involves the completion of one or more optional Advanced Study Majors in addition to the Diploma of Counselling. The Majors provide you with the opportunity to specialise in any of the following highly relevant fields of counselling:
The Majors are specifically designed to provide you with a higher level of practical and theoretical knowledge in a specialised field of counselling. You are able to enrol into an Advanced Study Major at the time of your enrolment into the Diploma of Counselling, or at any subsequent time.
The advantage of early enrolment in an Advanced Study Major is that studies can be completed concurrently with your Diploma. There is also no limit on the number of Advanced Study Majors you can undertake.
The Advanced Study Majors can be completed either externally or face-to-face. Studying your ASM via the traditional external option follows a similar process as completing your studies for the Diploma. Students are sent a workbook and readings for the ASM and submit their assessment for marking.
Alternatively, students are also able to complete their ASM by attending a workshop. Many students enjoy the interactive, practical workshops because they are a refreshing change from the traditional external study method and provide the opportunity to meet other students. Students also have the flexibility to change into this mode of study even after selecting the external option.

Intostudies
Learn How You Can Gain Specialty Expertise And A Graduate Qualification With A Vocational Graduate Certificate Or Vocational Graduate Diploma In Counselling...
...In Only 6 to 12 Months
More and more Counsellors are gaining advanced specialist skills with a Vocational Graduate qualification. Vocational Graduate qualifications provide a higher level, vocational alternative to traditional Post Graduate courses offered by Universities.
It's time and cost effective, meaning you can gain a formal graduate qualification in 6 to 12 months in your specialist area. Here's how a graduate qualification can advance your career:
Develop a deeper understanding of your area of interest and achieve more optimal outcomes with your clients.

A graduate qualification will assist you move up the corporate ladder from practitioner to manager/ supervisor.

Make the shift from being a generalist practitioner to a specialist.

Gain greater professional recognition from your peers.

Increase client referrals from allied health professionals.

Maximise job opportunities in your preferred specialty area.

Formalise years of specialist experience with a respected qualification.
Save Over $6,000 (67% Discount to Market)
A Vocational Graduate Diploma at a university costs between $10,000 and $38,000. BUT, you don't have to pay these exorbitant amounts for an equally high quality qualification. You can do your qualification with the Institute and save a massive $6,000+ on the cost of doing a similar course at university.
To learn more, please visit
www.aipc.net.au/vgd
. Alternatively, call your nearest Institute branch on the FreeCall numbers shown below:
Regional NSW: 1800 625 329
Regional QLD: 1800 359 565
NT/Tasmania: 1800 353 643

Intonews
Watch Industry Experts from the Comfort of Your Home
Right now you can access online video workshops from leading industry experts via the Mental Health Academy website. It's your on-demand channel for ongoing professional development in counselling and mental health!
1.
Mental Health Academy video records a live seminar or workshop with the presenter's permission;
2.
The video is edited, and published via the Mental Health Academy portal, along with any educational resources provided by the presenter - such as PowerPoint notes;
3.
You can then purchase access to the video and watch it over and over again via your tailored member profile!
It's the most convenient and cost-effective way to access current, high quality content - especially from those events you could not attend in the past! And you can also accrue OPD points with the Australian Counselling Association for each video you watch (you'll be provided with an attendance certificate).
Want to find out more? Click on the following link and navigate through each category to view 16 currently available video workshops:
If you register for a monthly or annual unlimited membership with the Academy, you can also purchase any video workshop with 30% discount.
Current experts who deliver they content via Mental Health Academy include:
Dr Peter Parry MBBS, FRANZCP, Cert Child & Adolescent Psychiatry (RANZCP)
Richard Hill BA (Linguistics), DipProfCouns, MA (Social Ecology)

Intocounselling
CBT with Substance Dependence
Cognitive-behaviour therapy aims to help substance-dependent people abstain from using by applying the same learning processes that developed the substance dependence initially. In treating substance dependence, the goal of cognitive behaviour therapy is to teach the person to:
1.
Recognise situations in which they are most likely to use the substance,
2.
Avoid these circumstances wherever practical and possible, and
3.
Use more effective ways of coping with the range of various problems and behaviours which may lead to their substance use/abuse in the first place.
While this approach is valuable in the treatment of most addictions, it has proven to be most effective in the treatment of behavioural addictions; for example, gambling.
The cognitive aspect of CBT is based on the process of (1) Identifying a client's irrational thinking (2) Challenge the irrational thinking identified (3) Identifying core beliefs and (4) Challenge the core beliefs identified. Cognitive behavioural approaches teach clients the skills to evaluate their own thought patterns and core beliefs (McMullin, 2000).
Examples are illustrated below:
Identifying the client's irrational thinking
Counsellor: Now, Tom, I'd like to spend a few minutes talking about the connection between your thoughts and your emotions. Can you think of some times this week when you didn't drink alcohol?
Counsellor: How did you feel?
Don: I felt tense and anxious
Counsellor: What was going through your mind?
Don: That I need to drink to help me relax
Counsellor: Okay. You just identified what we call an automatic thought. Everyone has them. They are thoughts that immediately pop in to our mind without any effort on our part. Most of the time the thought occurs so quickly, we don't even notice, but it has an impact on your emotions.
It's usually the emotion that we notice, rather than the thought. Often these automatic thoughts are distorted in some way but we usually don't stop to question them.
Challenging the client's irrational thinking
Counsellor: Ok Don, I want you to think about the automatic thought we've just identified, "I have to drink to help me relax". Tell me... what's the worst thing that could happen if you didn't drink?
Don: Well, I guess I would end up feeling pretty damn anxious and restless
Counsellor: And, if this were to happen, could you live through it?
Don: What do you mean live through it? If I don't drink it doesn't stop?
Counsellor: Are you sure about that Mitch? Are you saying that if you don't have a drink you would always be feeling anxious? And that drinking is the only way to stop feeling anxious?
Don: Well, I do get scared about never being able to stop feeling anxious... and drinking just seems to stop it pretty good.
Counsellor: Has there ever been a time when you have not felt anxious and you weren't drinking?
Don: Well yeah, of course...
Counsellor: Ok... so you don't necessarily always need a drink in order for you not to feel anxious?
Don: Hmmm... never thought of it like that... I suppose I can feel fine sometimes without a drink.
Counsellor: Ok, so you agree... there are times you can feel just fine without having to have a drink to make that happen.
Don: (Smiling with a sense of knowing that his logic has been caught a little short) well yeah... true... very true... when you put it that way... I suppose I don't always need a drink... and I can feel fine sometimes without having a drink.
Counsellor: Ok, so what's the worst thing that could happen if you were feeling anxious and you didn't drink?
Don: Hmm, ok... when I really think about it... I suppose I'd just get over it eventually… I'd feel anxious and spin out for a bit, but then I suppose I'd end up focusing on something else... go for a walk, watch the TV... don't know... but I suppose I'd get over it.
Counsellor: Is that true? You really couldn't live without alcohol?
Don: Hmmm, that's a tough one... When I really think about it though... while I would be a bit nervous... and it'd probably result in some pretty boring parties... deep down I know I could live without it if I really had to...
Counsellor: What if you were feeling really anxious? Could you live without it if you were feeling really anxious?
Don: Well... I wouldn't really want to but when I think about it if I really had to… yeah. Yes – of course I would be able to live without alcohol… even if I was really anxious. I don't know what I would do... might go crazy... but yeah; if I had to live without it, I would.
Counsellor: So you are upset that you can't stop gambling.
Client: Yes, that's right. I have to win
Counsellor: So, you've got to win because...?
Client: Because if I don't win I will not be able to provide for my family and it would prove that I'm a worthless and useless failure...
Counsellor: Do you feel like a worthless and useless failure now?
Client: Yes... I'm pathetic... useless...
Counsellor: You're pathetic and useless? How pathetic and useless?
Client: Completely useless; and that's pathetic... I can't do anything right...
Counsellor: Do you see how extreme you are in your beliefs about yourself? You're honestly trying to tell me that you can't do anything right? Absolutely nothing right... If that were true though... how did you even get to this appointment? How did you end up getting married and having a family... you must have done something right there at some point along the way...
Client: Yeah, but I'm just useless. And worthless... my family would be better off without me.
Counsellor: Would your son would be better off without you, his dad?
Counsellor: If you just decided to leave home now... never to come back... how would it affect your son...?
Client: He'd get over it...
Counsellor: He'd get over what?
Client: He'd get over me not being around...
Counsellor: But if your son thought you were so useless and worthless why would he need to get over anything if you left and never came back?
Client: I don't know... its cause he's a kid... I don't know...
Counsellor: Do you think that it might be because he might value his dad? Do you think it might be because he doesn't think you're as useless as you do?
Client: Yeah, I know... he does look up to his old man... but he's young he wouldn't know would he... how useless I am...
Counsellor: Who's his old man?
Counsellor: So you son looks up to you?
Counsellor: Your son looks up to you... he thinks you're all right... he looks up to you?
Counsellor: So he doesn't think you're worthless and useless?
Counsellor: Do you disagree with him...?
Client: Well, no, I... hmmm, I just don't want to let him down. I want to do the best I can for him... but it's so hard; bringing up a family is so hard. It's so easy to get it wrong.
Counsellor: Ok so what you're saying is that you love your son very much and you want to do the very best you can for him – but sometimes you feel you stuff up with that or that its not always that easy to make sure the best happens for your son?
Client: Yeah... that's it...
Counsellor: So where does the "I'm useless and worthless" thing come in to it then?
Client: I don't know... I just wish I could be a better dad...
Counsellor: Well it certainly sounds like you've got your heart in the right place... your goal and your desire for your son sounds like a pretty valuable goal to have... and you sound really adamant on trying to achieve it as best you can... how is all this of no value? How do you end up rating such goals and aspirations you have as useless and worthless?
Client: Well because it's so hard sometimes...
Counsellor: Ok... so you're saying you are pathetic, useless and worthless because you find it hard to be a parent sometimes? Isn't that being a bit harsh on yourself?
Client: Yeah... I know... I suppose I might beat myself up a bit too much... you know that's what my wife says... she says the kids love me and they 'worship their dad'... I suppose sometimes I just don't see it... I don't know...
Counsellor: And you think you can fix it all by gambling? Now really... are you sure about that?
Client: When you put it like that. It does sound pretty stupid and desperate...
Counsellor: Well, there's better ways of trying to do the best for your family don't you think?
Client: Yeah... true... I don't know what I was thinking...
Did you enjoy this article?
Then share the feeling and forward it to a friend! Quick reminder: Please send this eZine to all your family and friends so they too can enjoy the benefits. Thank you.

Intobookstore
The Institute has a list of recommended textbooks and DVDs which can add great value to your learning journey - and the good news is that you can purchase them very easily. The AIPC bookstore will give YOU:
Discounted prices

.

Easy ordering method.

Quality guarantee!
This fortnight's feature is...
Name: Stress: Myth, Theory and Research
Author: Jones, F. & Bright, M
This book provides a clear overview of our current understanding of stress. It highlights some of the popular misconceptions about stress, providing a valuable resource in terms of suggestions for further reading and the guidance it provides through a developing and complex field.
To order this book, simply contact your nearest
Student Support Centre
or the AIPC Head Office (1800 657 667).

Intoarticles
Motivational Enhancement Therapy
Motivational enhancement is a style of person-centred counselling developed to facilitate change in health-related behaviours. The core principle of the approach is negotiation rather than conflict. It aims to help people explore and resolve their ambivalence about behaviour change.
It combines warmth and empathy with focused reflective listening and the development of discrepancy between where the person is and where they would like to be. A core principle is that the person's motivation to change is enhanced if there is a gentle process of negotiation in which the client, not the counsellor, explores the benefits and costs involved in change.

Intolife
Principles of Time Management
There are some recurring principles in time management that are worth considering:
The 80/20 rule
- The 80/20 principle is also known as the Pareto principle. It is based on the ideas of an Italian economist called Vilfredo Pareto. Pareto was a French–Italian economist and philosopher who lived between 1848 and 1923. Initially his observations were based largely on the distribution of wealth.
In other words, he saw that 20 per cent of people owned 80 per cent of wealth. The remaining 80 per cent control only 20 per cent of the wealth. Over time it was realized that the same principle could be applied to many areas. In time management this can be applied in a number of ways. One of these is to say that 20 per cent of what you do accounts for 80 per cent of your results (Koch, 1997).
Prime time
- In line with the 80/20 rule is the idea of 'Prime Time'. It is found that not only do 20 per cent of your efforts account for 80 per cent of your results, but also that your best efforts occur in 20 per cent of the day.
In other words, most people are found to be somewhat inefficient for 80 per cent of their time. If someone is found to have a time in the day that is more productive than other times, this is when they should carry out their priority work and this is the time of the day they should protect themselves against distractions and diversions.
Don't try to change everything at once
- Also following on from the 80/20 principle, it is best to help a client to focus on certain areas of their life, and set tasks that gradually help them to build from one success to another. For example, if a client is simply not sleeping well and their average day is a disaster due to exhaustion, then we know that a very large result can be obtained by working on this one problem.
Similarly, if we go to a client's workplace and observe them spending 5 out of every 15 minutes looking for something, then we know that helping them to reorganize their work area will give them an immediately significant result. From each success we can go on to the next area, rather than adding to their overload by trying to do too much at once.
New habits take time to form - it can take 21 days to learn a new habit (Tracy, 2007). Therefore clients may need coaching, may need to do homework exercises and may need to repeat basics many times before they will really get a grasp on what they need to do.
Tasks take up available time
- When clients are attempting tasks they should keep in mind an old truth about time keeping; that a task will tend to fill the time allowed for it. We have all experienced this. If we think that we will stay up all night if necessary to get something done, often that will be the case.
If we think that a chore will be done some time on the weekend, often we are racing to finish it on Sunday night. This is important when setting goals and deadlines. If people give themselves limitations on the time they are willing to allocate to tasks, they can quickly become more efficient.
What are we going to stop doing? Time is a limited commodity. Management of time is partly looking at what can be done better or more efficiently, but it is of course also going to consist of finding things that should not be done or that no longer need to be done.
Work efficiency and family time
- Tracy (2007) makes the important point that what people require of their business and work time is efficiency, whereas family and personal life tends to come down to quantity of time.
Taking a broad look at the problem
- If a client wants to manage their time more efficiently, we (as counsellors) have to be able to look at their life broadly and see what may really be going on. As counsellors we might detect some discontentment with life; hidden standards about what people think their life should be or underlying repressed emotions that are making them want to squeeze more out of every moment. People are complex so we have to expect anything. For this reason, this course will focus on a variety of approaches to time management.
Did you enjoy this article?
Then share the feeling and forward it to a friend! Quick reminder: Please send this eZine to all your family and friends so they too can enjoy the benefits. Thank you.

Intodevelopment
Tired Of Expensive Hotel Bookings, Inconvenient Flight Schedules, Traffic Jams, Bad Conference Seats And Waiting Months For Events You Want To Attend?
Access Premium Quality Professional Development Online. There's No Simpler, More Cost Effective Way To Attain Your Mandatory PD And Learn New Skills.
All Mental Health Academy courses and video workshops can be conveniently accessed online 24/7 - wherever you are! Imagine not having to worry about spending hundreds of dollars a year to accrue your mandatory PD points... well, that's already a reality.
With Mental Health Academy, all you need is a computer with internet connection. You no longer have to worry about high costs, proximity and availability, or fitting an event around your lifestyle. You can access the huge range of PD, including courses and video workshops, whenever and from wherever you want.
Professionally Developed Programs
We understand the necessity to deliver high quality training as well as providing a practical platform to access it. That's why we employ a team of professionals (mostly with Masters and/or PhD qualifications) to develop courses non-stop.
For this reason, numerous Associations around Australia recognise Mental Health Academy training for PD Points, including the Australian Counselling Association (ACA), Australian Association of Social Workers (AASW) and Australian Psychological Society (APS).
Mental Health Academy's Unlimited Access membership options give you access to over 55 courses; 19 videos (over 20 hours of video content); as well as access to all newly developed courses.
What do you normally pay for a professional development workshop? $150? $350? With MHA's Unlimited Access Account you have access to over 55 courses and 19 videos for under $1 a day!
As an Unlimited user you can:
Subscribe to as many courses as you want, with just one click.
Access 19 free video workshops.

Fast-track

your professional development.

Easily meet your professional PD/CPE requirements.

Save $$$

with our monthly or annual payment options.

Manage all your PD training needs

from a single location.

Receive a 30% discount on purchase of video workshops.

Intoconnection
Have you visited Counselling Connection, the Institute's Blog yet? We continually publish new and interesting posts including case studies, profiles, success stories and much more. Make sure you too get connected (and thank you for those who have already submitted comments and suggestions).
Suicide is a serious health problem. The World Health Organisation estimates that one suicide attempt occurs every three seconds and one completed suicide occurs approximately every minute (WHO, 2000). Each day, approximately 210 Australians attempt to end their life and each year over 2500 will commit suicide.
Suicide in Australia kills 8.5 times more people than homicides and 1.5 times more than motor vehicle accidents. This means that more people die by suicide. Consequently, reducing suicide has become an important international health goal.
Interesting Article: Inviting families into the support circle
Much attention is justifiably focused on providing treatment to those diagnosed with a mental illness, but clients' families are often left to cope on their own as best they can.
It was 25 years ago when Bette Stewart's husband was diagnosed with a mental illness. "I felt angry and alone, like my life was coming apart at the seams", she recalls. "I asked the psychiatrist for help. I know now that if (my husband) was an alcoholic, I would have been referred to Al-Anon (an organization that offers help and support to family members of problem drinkers). But the doctor knew of no place to send me."
Fortunately, Stewart found her way to a support network run by the National Alliance on Mental Illness (NAMI), an organization that serves individuals and families impacted by mental illness via education programs and political advocacy. Today, she coordinates NAMI support groups throughout Maryland.

Intotwitter
Strategies to Build Rapport with Clients: https://bit.ly/cfjagu
An informative post on pain (physical and emotional) management via Mindfulness and Psychotherapy: https://bit.ly/dCx8v1
Looking for top Twitter Profiles to follow? Our Education List includes 25 great sources of Tweets, ranging from Psychologists to educational organisations and institutions. To follow this list, visit the following URL:
Note that you need a Twitter profile to follow a list. If you do not have one yet, visit https://twitter.com to create a free profile today!

Intoquotes
"Every form of addiction is bad, no matter whether the narcotic be alcohol or morphine or idealism."

Intoseminars