In this Issue
Contact us
Publications
Editor: Sandra Poletto
Email: ezine@aipc.net.au
Website: www.aipc.net.au
AIPC appreciates your feedback. Please email ezine@aipc.net.au with any comments, suggestions or editorial input for future editions of Institute Inbrief.
Support Centres
Brisbane 1800 353 643
Sydney 1800 677 697
Melbourne 1800 622 489
Adelaide 1800 246 324
Sunshine Coast 1800 359 565
Port Macquarie 1800 625 329

Singapore 800 1301 333
New Zealand 0011 64 9919 4500
Join us…
If you are not already on the mailing list for Institute Inbrief, please subscribe here.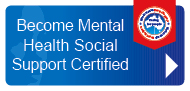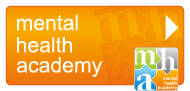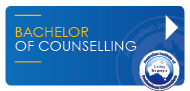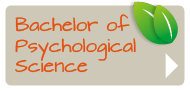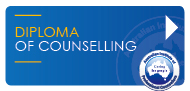 No part of this publication may be reproduced without permission. Opinions of contributors and advertisers are not necessarily those of the publisher. The publisher makes no representation or warranty that information contained in articles or advertisements is accurate, nor accepts liability or responsibility for any action arising out of information contained in this e-newsletter.
Copyright: 2012 Australian Institute of Professional Counsellors

Hello!
Welcome to Edition 114 of Institute Inbrief. In this edition, we overview the principles, techniques and applications of the Person-Centred approach in counselling.
Case Study: A Case Using CBT

Questioning Techniques in Grief Counselling

Featured Article – Reacting to Your Child Being Bullied

Blog and Twitter updates

Upcoming seminar dates

Loads of resources, events and opportunities
Wishing all our readers a safe and happy long Easter weekend. Enjoy your reading!

Intothediploma
AIPC Is Determined To Make Counselling An Attainable Career For You, Just Like Over 55,000 Other Students In The Past 19 Years
We have helped over 55,000 people from 27 countries pursue their dream of assisting others with a recognised Counselling qualification.
It's been a wonderful journey over the last 19 years (the Institute was first established in 1990). And it's been a pleasure to assist so many people realise their counselling aspirations in that time.
Why are so many people delighted with their studies? Our research over the years highlights three keys points...
Our courses and personnel have just ONE specific focus... Excellence in Counselling Education. We live and breathe counselling education! Nothing else gets in the way.
Exceptional value in your education investment

. Our courses are always (always) much less than other providers that deliver counselling education. Our unique focus on counselling education, the large number of students undertaking our programs, and the creative way we deliver our courses provide us with cost savings that we pass on to you.
The flexibility to study where, when and how you want to. You can study Externally, In-Class, On-Line or any combination. And you can undertake your studies at a pace that suits you... 18 to 24 months or over 3 or 4 years or more. You decide because you are in charge.
We understand that no two people have the same circumstances. You no doubt have issues affecting your life that are unique to you and affect the speed and manner you'd like to study. You may be working full or part-time, undertaking other studies, or may not have studied for a long time.
Let's face it, life is not predictable and in today's fast paced society it's important that your education is flexible enough to fit in with your other obligations. AIPC provides you with flexible course delivery modes so YOU set the rules for how and when you learn.

Intostudies
Become a Counsellor or Expand Your Qualifications with Australia's Most Cost Effective and Flexible Bachelor of Counselling
The Bachelor of Counselling is a careful blend of theory and practical application. Theory is learnt through user-friendly learning materials that have been carefully designed to make your studies as accessible and conducive to learning as possible.
The course and its subjects are structured to progressively develop your knowledge and skills from foundational, theoretical concepts through to more complex concepts and advanced skills and applications.
On completion, you will have...
The capacity to apply counselling theory and skills in an intentional and mindful manner.
The ability to evaluate and apply a variety of counselling models according to the needs of your client.
The ability to analyse counselling issues with consideration to broader social and cultural perspectives and will be equipped to make a natural transition into the role of Counsellor.

Intocasestudy
Jocelyn works as a Human Resources Manager for a large international organisation. She is becoming more and more stressed at work as the company is constantly changing and evolving. It is a requirement of her job that she keeps up with this change by implementing new strategies as well as ensuring focus is kept on her main role of headhunting new employees.
She finds that she is working twelve-hour days, six days a week and doesn't have time for her friends and family. She has started yelling at staff members when they ask her questions and when making small mistakes in their work. Concerned about her stress levels, Jocelyn decided to attend a counselling session.

Intonews
New Online Article Library is Launched
Looking for articles in counselling and mental health? Our new library has over 120 articles, divided into 19 categories.
This revamped online resource makes it very easy to find the content you want, with live updates from Counselling Connection and a practical category search box (both located on the right-side column).
The new library also provides a range of social media tools that make sharing articles via Twitter, Facebook or Digg extremely easy (look for the tweet and share this buttons).
Become a fan of AIPC's Facebook Page to receive fresh news and updates from the Institute - and lots of great articles and resources.
The official AIPC page is updated daily and includes live feeds from our Twitter and Blog, information about Institute courses, and much more. Through our official page you can also network with other students, leave your suggestions for AIPC educational resources, and engage in discussions.
We would love you to join our page. Refer to the link below to become a fan (note that you must have a Facebook profile and be logged on to your account:

Intocounselling
The person-centred approach was developed from the concepts of humanistic psychology. The humanistic approach "views people as capable and autonomous, with the ability to resolve their difficulties, realize their potential, and change their lives in positive ways" (Seligman, 2006).
Carl Rogers (a major contributor of the client-centred approach) emphasised the humanistic perspective as well as ensuring therapeutic relationships with clients promote self-esteem, authenticity and actualisation in their life, and help them to use their strengths (Seligman, 2006).
The person-centred approach was originally focused on the client being in charge of the therapy which led to the client developing a greater understanding of self, self-exploration, and improved self-concepts. The focus then shifted to the client's frame of reference and the core conditions required for successful therapy such as ensuring the therapist demonstrates empathic understanding in a non-judgemental way.
Currently, the person-centred approach focuses on the client being able to develop a greater understanding of self in an environment which allows the client to resolve his or her own problems without direct intervention by the therapist. The therapist should keep a questioning stance which is open to change as well as demonstrating courage to face the unknown. Rogers also emphasized the attitudes and personal characteristics of the therapist and the quality of the client-therapist relationship as being the determinants for a successful therapeutic process (Corey, 2005).
"Contemporary person-centred therapy is best considered as the result of an evolutionary process that continues to remain open to change and refinement. Certain trends go back more than 55 years. Roger's original emphasis was on methods of reflecting feelings. As his view of psychotherapy developed, its focus shifted away from therapeutic techniques and toward the therapist's personal qualities, beliefs and attitudes and toward the relationship with the client" (Corey, pp. 179).
The humanistic influence on person-centred therapy
As previously mentioned, the humanistic approach has been a major influence on person-centred therapy. Person-centred therapists believe that clients are capable and trustworthy and they focus on clients' ability to make changes for themselves.
People have the tendency to work towards self-actualisation. Self-actualisation refers to developing in a complete way. It occurs throughout the lifespan as the individual works towards "intrinsic goals, self-realization and fulfilment, involving autonomy and self-regulation" (Seligman, 2006).
Conditions of worth influence the way in which a person's self-concept is shaped from important people in his or her life. Conditions of worth refer to judgemental and critical messages from important people that influence the way the individual acts and reacts to certain situations. When an individual has conditions of worth imposed on him or her, self-image is often low. Also, if the individual is exposed to overprotective or dominating environments, this can also have a negative impact on self-image (Seligman, 2006).
The fully functioning person
The fully functioning person is an individual who has "ideal emotional health" (Seligman, 2006). Generally, the fully functioning person will be open to experience, lives with a sense of meaning and purpose, and trusts in self and others. One of the main goals of person-centred therapy is to work towards becoming "fully functioning".
Phenomenological perspective
The phenomenological approach refers to the unique perception by each individual of his or her own world. The individual experiences and perceives his or her own world and reacts in an individual way. Person-centred therapy focuses on the individual's own experience informing how treatment will work.
General Ideas about Personality Development
There are a number of general ideas about personality development with regard to person-centred therapy. Basically, person-centred therapy states that personality can be fully actualised when the individual is exposed to unconditional positive regard.
An individual who has been exposed to conditional positive regard can have low self-esteem and low feelings of worth. An individual who is self-actualised will be more open to experience and less defensive, will learn to live in the moment, will trust own decision-making skills, will have more life choices and be more creative.
The techniques employed in person-centred therapy are different from those employed in other therapies. The difference is that other therapies are often focused on something the client can do during the therapy session, whereas the techniques used in person-centred therapy are employed by the therapist to create an environment that facilitates the process of self-awareness. The following techniques will be discussed in relation to the person-centred approach: congruence, unconditional positive regard and acceptance, empathy, and reflection of feelings.
Congruence is whether or not therapists are genuine and authentic in what they say and do. Quite often, if the therapist is saying one thing but the body language is reflective of something else, clients are aware of this and may impact on their trust and openness in the therapeutic relationship (Seligman, 2006).
For example, a therapist may say "I understand where you are coming from" to a client but have a confused look on his or her face. The client can see this confusion and feels uncomfortable with expressing feelings from this point forward.
Therefore, a major role of therapists is to be aware of their body language and what they are saying as well as being in the present moment. If confusion arises, the therapist needs to be able to address this with the client. Going back to the previous example of the therapist stating understanding and having a confused look, the therapist notices the client looks uneasy after the comment about understanding and goes on to explain to the client why and how he or she understands the statement. This puts the client at ease and ensures the continuation of trust.
Unconditional positive regard
Unconditional positive regard refers to the therapist accepting, respecting and caring about clients (Seligman, 2006). It does not mean the therapist has to agree with everything the client says or does, however, the therapist should see the client as doing the best he or she can and demonstrate this by expressing concern rather than disagreeing with him or her. Unconditional positive regard allows clients to express how they are thinking without feeling judged, and help to facilitate the change process by showing they can be accepted.
Empathy is a skill used by person-centred therapists to show understanding of the client's emotions. Empathy is different to sympathy in that sympathy is often seen as feeling sorry for the client whereas empathy shows understanding and allows the client to further open up (Seligman, 2006). An example follows:
Client: I feel as though no one cares about me and that I am all alone.
Empathy Response: So you are feeling alone at the moment and as if no one cares.
Sympathy Response: I'm sorry that you feel that way.
The person-centred approach utilises nondirectiveness as a technique by its therapists. Nondirectiveness refers to allowing clients to be the focus of the therapy session without the therapist giving advice or implementing strategies or activities.
Person centred therapy, as with most therapeutic approaches, requires the counsellor to have mastered their listening and communication skills. The extract below summarises the most commonly used communication barriers and examines the impact of introducing these on the development of rapport and the progress of communication. Read the extract below now and answer the assessment questions that follow.
The person-centred approach can be applied to working with individuals, groups and families (Corey, 2005). The person-centred approach has been successful in treating problems including anxiety disorders, alcoholism, psychosomatic problems, agoraphobia, interpersonal difficulties, depression, and personality disorders (Bozrath, Zimring & Tausch, as cited in Corey, 2005).
It could also be used in counselling people with unwanted pregnancy, illness or loss of a loved one. When compared with other therapies such as goal-focused therapies, person-centred therapy has been shown to be as effective as them (Corey, 2005).
Watch Person Centred Therapy and other therapeutic approaches demonstrated live by professionals! Click here for more information.
Did you enjoy this article?
Then share the feeling and forward it to a friend! Quick reminder: Please send this eZine to all your family and friends so they too can enjoy the benefits. Thank you.

Intobookstore
The Institute has a list of recommended textbooks and DVDs which can add great value to your learning journey - and the good news is that you can purchase them very easily. The AIPC bookstore will give YOU:
Discounted prices

.

Easy ordering method.

Quality guarantee!
This fortnight's feature is...
Name: Theories and Strategies in Counselling and Psychotherapy, 5th Ed
This is a text that operates in "real time". It puts the student directly into psychotherapy as it is being practised today through the latest theoretical research and delivery systems.

Intoarticles
Reacting to Your Child Being Bullied
If you believe that your child is a victim of bullying, you are most probably experiencing two reactions. Firstly, outrage, coupled with other emotions such as confusion and guilt. Secondly, this may raise memories of your own experiences with bullying – either as being bullied, as the bully or as a bystander.
It is absolutely natural if you are experiencing these memories and feelings. However, it is better to acknowledge them and use them to your benefit, rather then letting your feelings filter through onto your child and their need for support. If your reaction is to seek justice for your child, you are not alone.
However you need to think about what this will accomplish… not really much at all!

Intotechniques
Grief Counselling through Questioning
Questioning is used for therapeutic assessment and to facilitate the client's expression of emotion, which is a crucial part of the therapeutic process in complicated grief counselling. Examples of questions and their purposes are outlined below.
"Can you tell me about the death?"
"What happened that day"?
"Where were you when you found out about the death"?
These questions open up the topic of grief and grant the bereaved permission to talk about the loss. It also provides further information relating to the nature and circumstances of the death (e.g. whether the death was anticipated or unexpected). Denial and other coping mechanisms will begin to emerge. Feelings of guilt and anger if present will also begin to surface. The bereaved emotional repose will be evident.
"Can you tell me about your loved one?"
"Did you get along well with him?
These questions allow the counsellor to gather history of the deceased and the relationship that the bereaved client had with the person. In the responses, the counsellor should listen for the information that indicates the quality of the relationship, expectations, needs, conflicts and rules governing the expression of emotions.
The history together with congruence between content and affect will be a clear indicator of existing ambivalence and conflicted feelings. Emotions associated with grief may be identified indicating the stage of progress through the grief process.
"What has happened since the death?
"How have things been with you and family and friends?"
These questions allow for exploration of family and social patterns of interaction following the loss. It includes sociocultural factors that may influence the grieving process. Paying attention to terms of inclusion will assist in assessing the bereaved client's acceptance of the permanence of the loss.
"Have you been through any other bad times recently prior to this loss?"
This question allows for the assessment of prior or additional recent losses that might have an impact on mourning. It is in this questioning that the possibility of disenfranchised losses can be explored.
Did you enjoy this article?
Then share the feeling and forward it to a friend! Quick reminder: Please send this eZine to all your family and friends so they too can enjoy the benefits. Thank you.

Intodevelopment
Tired Of Expensive Hotel Bookings, Inconvenient Flight Schedules, Traffic Jams, Bad Conference Seats And Waiting Months For Events You Want To Attend?
Access Premium Quality Professional Development Online. There's No Simpler, More Cost Effective Way To Attain Your Mandatory PD And Learn New Skills.
All Mental Health Academy courses and video workshops can be conveniently accessed online 24/7 - wherever you are! Imagine not having to worry about spending hundreds of dollars a year to accrue your mandatory PD points... well, that's already a reality.
With Mental Health Academy, all you need is a computer with internet connection. You no longer have to worry about high costs, proximity and availability, or fitting an event around your lifestyle. You can access the huge range of PD, including courses and video workshops, whenever and from wherever you want.
Professionally Developed Programs
We understand the necessity to deliver high quality training as well as providing a practical platform to access it. That's why we employ a team of professionals (mostly with Masters and/or PhD qualifications) to develop courses non-stop.
For this reason, numerous Associations around Australia recognise Mental Health Academy training for PD Points, including the Australian Counselling Association (ACA), Australian Association of Social Workers (AASW) and Australian Psychological Society (APS).
Mental Health Academy's Unlimited Access membership options give you access to over 55 courses; 19 videos (over 20 hours of video content); as well as access to all newly developed courses.
What do you normally pay for a professional development workshop? $150? $350? With MHA's Unlimited Access Account you have access to over 55 courses and 19 videos for under $1 a day!
As an Unlimited user you can:
Subscribe to as many courses as you want, with just one click.
Access 19 free video workshops.

Fast-track

your professional development.

Easily meet your professional PD/CPE requirements.

Save $$$

with our monthly or annual payment options.

Manage all your PD training needs

from a single location.

Receive a 30% discount on purchase of video workshops.

Intoconnection
Have you visited Counselling Connection, the Institute's Blog yet? We continually publish new and interesting posts including case studies, profiles, success stories and much more. Make sure you too get connected (and thank you for those who have already submitted comments and suggestions).
Graded Exposure with Anxiety
When a person has experienced anxiety in a certain place or situation previously, they are more likely to anticipate the anxiety recurring under similar circumstances. This can lead to avoidance, which further reinforces the anxiety and its association with the particular place or situation where the anxiety initially occurred.
The decrease in anxiety, when the situation is avoided, tells the person that avoidance is a useful strategy. Unfortunately the anxiety will remain whenever the person is faced with this situation, and it is likely that the number of situations in which the anxiety is anticipated will increase. Therefore, rather than avoiding the anxiety provoking situation, exposure to it can be used as a more effective long-term strategy in reducing the anxiety associated with the particular situation(s).
Passionate About Helping Others
It's rare these days to hear people talk about their work with true passion. You hear so many stories of people working to pay the bills; putting up with imperfect situations; and compromising on their true desires.
That's why it's always so refreshing to hear regular stories from graduates living their dream to be a Counsellor. They're always so full of energy, enthusiasm and passion. There's no doubt that counselling is one of the most personally rewarding and enriching professions.

Intotwitter
Principles of Active Listening: Active listening is an essential skill counsellors can exploit... https://bit.ly/28yUQO
Looking for top Twitter Profiles to follow? Our Education List includes 25 great sources of Tweets, ranging from Psychologists to educational organisations and institutions. To follow this list, visit the following URL:
Note that you need a Twitter profile to follow a list. If you do not have one yet, visit https://twitter.com to create a free profile today!

Intoquotes
"Always bear in mind that your own resolution to succeed is more important than any other."

Intoseminars