In this Issue
Contact us
Publications
Editor: Sandra Poletto
Email: ezine@aipc.net.au
Website: www.aipc.net.au
AIPC appreciates your feedback. Please email ezine@aipc.net.au with any comments, suggestions or editorial input for future editions of Institute Inbrief.
Support Centres
Brisbane 1800 353 643
Sydney 1800 677 697
Melbourne 1800 622 489
Adelaide 1800 246 324
Sunshine Coast 1800 359 565
Port Macquarie 1800 625 329

Singapore 800 1301 333
New Zealand 0011 64 9919 4500
Join us…
If you are not already on the mailing list for Institute Inbrief, please subscribe here.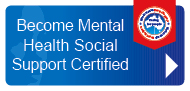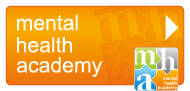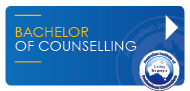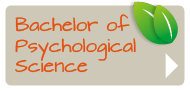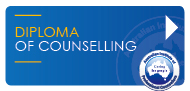 No part of this publication may be reproduced without permission. Opinions of contributors and advertisers are not necessarily those of the publisher. The publisher makes no representation or warranty that information contained in articles or advertisements is accurate, nor accepts liability or responsibility for any action arising out of information contained in this e-newsletter.
Copyright: 2012 Australian Institute of Professional Counsellors

Hello!
Welcome to Edition 113 of Institute Inbrief. In this edition, we explore the ethical decision making process in counselling, including a brief overview of five ethical principles.
Counselling Dilemma: Child Welfare and Safety

Tips to Develop Healthy Intimacy

Review – Childhood Defining Bullying

Blog and Twitter updates

Upcoming seminar dates

Loads of resources, events and opportunities

Intothediploma
The Institute's Diploma of Counselling is an Industry Recognised Qualification, Allowing You to Practice as a Qualified Counsellor.
The nationally recognised Diploma of Counselling is recognised by the Australian Counselling Association (ACA), Australia's largest Member Association for Counsellors.
As part of its charter, ACA recognises courses that meet its training standards. These standards cover a broad range of areas, encompassing core organisational, staffing and educational competencies, as well as ensuring AIPC as a training body maintains an exceptionally high professional standard.
When you graduate, you are automatically eligible to become a Qualified Member of the Australian Counselling Association. You will be able to get professional indemnity insurance (preferred rates), and your qualification and Membership will be accepted and regarded in the industry.
And while you're studying with the Institute...
Simply put, AIPC sets the benchmark in education support. Even if you decide to study entirely at home or online, you'll never be alone in your studies. We have specialised in external education for over 19 years and have the most highly qualified, professional support team in the industry. Help is only ever a phone call or email away. Our enormous pool of educational resources means you have access to:
An Education team of over 65 degree qualified counselling professionals, all with extensive industry experience and teaching and assessing qualifications.
You'll have access 24 hours a day, 7 days a week to the online Knowledge Base that contains over 4,000 specific questions and answers relating to your course.
You'll have unlimited FREE access 9am to 5pm (EST) to the 1300 Study Assistance Line where you can discuss any study questions you may have with qualified team members.
You'll have unlimited email support. Send a question any time and have your enquiry replied to within 12 hours.
And you'll have the support of your local Student Support Centre who will link you into a local student support network (if you wish to stay in touch with other students); help you prepare for your practical assessments; co-ordinate your In-Class or tutorial activities; and set you up in a number of volunteer opportunities if you wish to practice your skills in the field.

Intostudies
Become a Counsellor or Expand Your Qualifications with Australia's Most Cost Effective and Flexible Bachelor of Counselling
The Bachelor of Counselling is a careful blend of theory and practical application. Theory is learnt through user-friendly learning materials that have been carefully designed to make your studies as accessible and conducive to learning as possible.
The course and its subjects are structured to progressively develop your knowledge and skills from foundational, theoretical concepts through to more complex concepts and advanced skills and applications.
On completion, you will have...
The capacity to apply counselling theory and skills in an intentional and mindful manner.
The ability to evaluate and apply a variety of counselling models according to the needs of your client.
The ability to analyse counselling issues with consideration to broader social and cultural perspectives and will be equipped to make a natural transition into the role of Counsellor.

Intodilemmas
John has been attending counselling sessions for several months seeking help with the difficulties he is finding in dealing with his relationship break-up. He and his partner were together for ten years and have two children, a boy aged 9 and a girl aged 7. John has access to them every other weekend and for part of each school holiday. This arrangement has been operating reasonably well for the past two years.
In John's sessions with you, you become increasingly aware of building frustrations and stress regarding visitation and access to his children. His heightened display of frustration has raised a number of concerns for you about the stability of his mood and thought processes.
Aware of recent reports about parents taking the lives of their children and themselves in similar circumstances, you begin to become apprehensive about the children's welfare and safety.
As a counsellor, what would you do in this situation?
(3 people commented on this dilemma - click here to read their responses)

Intocounselling
The Ethical Decision Making Process
Often a dilemma can be easily solved through applying basic problem solving concepts and/or by looking at relevant ethical codes. There are times when neither process will be sufficient to address the scope of a dilemma. When this arises, an ethical dilemma or problem may be approached from a number of frameworks.
Two approaches are considered in this article:
2.
Ethical Decision Making Framework
In all aspects of ethical problem solving, it is best to take a clear systematic approach avoiding ambiguity.
Ethical principles are one framework that can be used to work through an ethical dilemma. All principles are considered equal with generally, no one holding greater weight or importance than another. Application of the ethical principles may provide sufficient scope and information to either clarify the dimensions of the problem or even, formulate an acceptable action to address an ethical dilemma.
There are five (5) ethical principles considered relevant to counselling:
The freedom of clients to choose their own direction – respecting that the client has the ability to make choices free from the constraints of others (Welfel, 1998; Corey, Corey and Callanan, 2007). The role of the counsellor is to acknowledge client autonomy and to respect this right.
An autonomous action is one that cannot interfere with the autonomy of another. An individual is to be aware of the choice taken and the effect/consequences it has on others (Welfel, 1998).
Limitations to client autonomy apply to those clients who are currently unable to understand the repercussions of their action – for example children and mental health patients (Welfel, 1998).
This term means to do no harm. It is a concept derived from the medical profession. Autonomy relates to the individual client, non-maleficence refers to the abilities of the counsellor. Counsellors have a responsibility to avoid utilising interventions that could or have the potential to harm clients (Welfel, 1998; Corey et al., 2007).
In practice counsellors are expected to undertake thorough evaluation of the client's concerns and apply appropriately determined and explained interventions.
Considered the responsibility to do good and to contribute to the welfare of the client (Forester-Miller and Davis 1996). The counsellor is expected to do the best for the client and if unable to assist, to offer alternatives as appropriate.
Welfel (1998, p36) also asserts that beneficence 'requires that counselors engage in professional activities that provide general benefit to the public.'
Justice means to act in a fair or just manner. It is expected that counsellors will act in a non-discriminatory manner to individuals or groups. Forester-Miller and Davis (1996) suggest that although justice instructs counsellors to act fairly it does not mean treating all individuals the same rather it relates to equity. It is the counsellor's ability to acknowledge inequity and apply intervention to suit.
This principle deals with the trust relationship between the counsellor and their client. The interests of the client are placed before those of the counsellor even if such loyalty (towards the client) is inconvenient or uncomfortable for the counsellor (Welfel, 1998).
A client needs to be able to trust that the words and actions of the counsellor are truthful and reliable. The counsellor however, does not need to share every fleeting thought or reaction.
Application of ethical principles may provide a counsellor with solution to an ethical dilemma.

Counsellors acknowledge client autonomy and respect this right unless it interferes with the autonomy of others.

Non-maleficence is the principle of 'do no harm' in which counsellors do not undertake and actively avoid activities that could be detrimental to clients

.

Beneficence involves doing good both within the counselling relationship and as a member of the greater community.

Justice entitles client to treatment based on fairness and equity. The counsellor acting a manner that is non-discriminatory.

Fidelity is based on trust within the client-counsellor relationship.
Did you enjoy this article?
Then share the feeling and forward it to a friend! Quick reminder: Please send this eZine to all your family and friends so they too can enjoy the benefits. Thank you.

Intobookstore
The Institute has a list of recommended textbooks and DVDs which can add great value to your learning journey - and the good news is that you can purchase them very easily. The AIPC bookstore will give YOU:
Discounted prices.

Easy ordering method.

Quality guarantee!
This fortnight's feature is...
Name: Basic Personal Counselling, 5th Edition
A training manual for counsellors which is a comprehensive, easy-to-read introduction to personal counselling, written for professional and volunteer counsellors and those who train them.

Intoreview
Article: Defining Bullying
According to Rigby (2006), bullying is the intentional act of causing harm and unhappiness to others through harassment, physical assault, cyber assault, or other more subtle methods of coercion such as manipulation. Further, the harassment can be verbal, physical and/or emotional.
Bullying is a general term applied to a pattern of behaviour whereby one person (the bully) who has uncontrolled anger, resentment and/or aggression (and lacks interpersonal/social skills) chooses to displace their aggression, social dominance and power onto another (the victim). Bullies use tactics, such as criticism, manipulation, ridicule, exclusion, isolation and teasing to ridicule or incite the victim (Masheder, 1998).

Intorelationships
How Healthy Intimacy is Developed
Intimacy is one of the main ingredients of a successful, 'ideal' relationship along with passion and commitment (Hanna, 1991). Intimacy is a journey – it is not a tangible thing. It takes place over time, is ever-changing and is not stagnant. In fact, any kind of stagnation in a relationship may damage intimacy.
It is important in the counselling process to have an understanding of how intimacy develops in a relationship as well as some of the factors that could potentially be harmful to the development of it. The following factors will be discussed in relation to the development of intimacy including:
Conditions that make it more likely to develop

Gender differences

Individual differences
Conditions for the development of intimacy
There are a number of conditions that are more beneficial to the healthy development of intimacy in a relationship. Intimacy requires time to develop as well as dedication and is a challenging task to not only develop intimacy but to maintain it. Another condition is trust; trust is required to allow each person in the relationship to feel comfortable to self-disclose and be vulnerable with each other (Brown & Brown, 1995).
Trust is defined as the "reliability, fairness, and faith" one has in his or her partner and without a certain level of trust the likelihood of intimate interactions is lessened (Prager, 1995).
Affection is another condition that goes hand in hand with intimacy as there should be a certain amount of positive feelings between the couple for the want or need of intimacy to be present (Prager, 1995). Cohesiveness is another factor that is generally required for intimacy in a relationship.
Cohesiveness refers to the sharing of time and activities in a relationship and for intimacy to occur spending time together is required (Prager). Finally, commitment between the couple is also a condition in which intimacy is more likely to occur ("Intimacy", 1993).
Intimacy is generally viewed differently by males and females in relationships and this may impact on the development of it in a relationship due to the differing expectations (Brown & Brown, 1995; Prager, 1995). Women are more likely to view emotional intimacy in a relationship as more important whereas men tend to favour sexual intimacy and experiential intimacy.
Women have a heightened propensity to initiate verbal conversations about their feelings than men as well as being more likely to express when their intimacy needs are not being met. Men are more likely to look at how to resolve a problem rather than talk through their feelings about it (Brown & Brown).
Some research has also suggested that men may be less intimate in their relationships due to defining themselves in terms of autonomy and not requiring the level of emotional intimacy that women do (Heller & Wood, 1998). This may be due to the way in which the genders are socialised from a young age.
For example, in the past, men have been taught to be assertive, autonomous, self-confident and to not express intimate feelings. Women on the other hand are taught to maintain the emotional aspects of family life thus enhancing their expression of intimacy (Mackey, Diemer, & O'Brien, 2000).
Individual differences in the relationship may also impact on the development of intimacy. Individual differences include culture, economic and social status, childhood development, and personality factors.
Although the research on intimacy and cultural differences is limited, there is a substantial amount of information on cultural differences that impacts on the functioning of the relationship which could potentially impact on intimacy. The major theme in the literature is that cultural variations lead to differences in expectations and attitudes about relationships (Brown & Brown, 2002).
For example, some cultures may be more likely to discuss and analyse a problem in the relationship whereas others may not be as willing to do this. Due to this type of influence being ingrained from a young age, issues in intimacy may arise if one partner is willing to open up and the other is not.
There may also be differences in gender roles (as previously discussed under gender differences) as well as the relationship with other family members. For example, some cultures are heavily involved in each other's lives and as such may "intervene" in a couple's relationship rather than allowing them to talk to each other about what is happening and resolve the problem on their own (Brown & Brown).
Economic and social status may also have an impact on intimacy in a relationship. One reason for this is when a couple decide to share finances, the couple may have differences in opinion in how they want to spend money. For example, one person in the couple may want to spend the money whereas the other may want to save (Hanna, 1991).
Childhood Development has also been linked to the development of intimacy in relationships. As individuals develop in childhood, they experience intimate relationships with the people around them. This develops ways of behaving in interactions and relationships and may be transferred to intimate relationships later on in life (Prager, 1995).
Personality has also been linked to the level of intimacy developed in a relationship. People that are shy, anxious in social situations, have poor social skills and/or have difficulty trusting people have more trouble forming intimate relationships. Other traits affect the deepening of relationships such as those that use self-monitoring behaviour. There are personality traits that impact the likelihood of an ongoing intimate relationship.
Traits such as self-consciousness increase the level of intimate disclosures therefore increase the ongoing nature of the intimate relationship. Other traits include perspective-taking capacity (i.e. how well one accepts another's perspective), neuroticism, openness to experience, empathy, intimacy motivation, intimacy capacity, and self-esteem also impact on intimacy in the relationship (Prager, 1995).
Another factor relevant to each person is the perceptions of risk by each individual. This is the risk of exposure, being rejected, losing control, or being manipulated or betrayed in intimate exchanges. If an individual perceives a high risk in intimacy, they are less likely to engage in these behaviours and therefore more likely to have lower-quality relationships (Brunell, Pilkington & Webster, 2007).
Overall, the development of intimacy in a relationship may be influenced by many aspects including conditions that make it more likely to develop such as trust and time as well as differences between genders and other individual differences such as personality and perceptions of risk.
Did you enjoy this article?
Then share the feeling and forward it to a friend! Quick reminder: Please send this eZine to all your family and friends so they too can enjoy the benefits. Thank you.

Intodevelopment
Tired Of Expensive Hotel Bookings, Inconvenient Flight Schedules, Traffic Jams, Bad Conference Seats And Waiting Months For Events You Want To Attend?
Access Premium Quality Professional Development Online. There's No Simpler, More Cost Effective Way To Attain Your Mandatory PD And Learn New Skills.
All Mental Health Academy courses and video workshops can be conveniently accessed online 24/7 - wherever you are! Imagine not having to worry about expensive, time consuming live PD events... well, that's already a reality.
With Mental Health Academy, all you need is a computer with internet connection. You have the flexibility you want to fit your professional development around your life - and not the other way around. That means more time with your family, clients and friends when they need you.
Professionally Developed Programs
We understand the necessity to deliver high quality training as well as providing a practical platform to access it. That's why we employ a team of professionals (mostly with Masters and/or PhD qualifications) to develop courses non-stop.
For this reason, numerous Associations around Australia recognise Mental Health Academy training for PD Points, including the Australian Counselling Association.
Mental Health Academy's Unlimited Access memberships give you access to over 55 courses; 19 videos and hours of quality training; as well as access to all newly developed courses.
What do you normally pay for a professional development workshop? $150? $350? With MHA's Unlimited Access Account you have access to over 55 courses and 19 videos for under $1 a day!
As an Unlimited user you can:
Subscribe to as many courses as you want, with just one click.
Access 19 free video workshops.

Fast-track

your professional development.

Easily meet your professional PD requirements.

Save $$$

with our monthly or annual payment options.

Manage all your PD training needs

from a single location.

Receive a 30% discount on purchase of video workshops.

Intoconnection
Have you visited Counselling Connection, the Institute's Blog yet? We continually publish new and interesting posts including case studies, profiles, success stories and much more. Make sure you too get connected (and thank you for those who have already submitted comments and suggestions).
Beck Depression Inventory
The Beck Depression Inventory is copyrighted by the Psychological Corporation. Material presented here is only for educational purpose because the BDI should be used only by registered professionals. The original version of the BDI was introduced by Beck, Ward, Mendelson, Mock and Erbaugh in 1961 (cited in Victims' Web, 2007). The BDI was revised in 1971 and made copyright in 1978.
The BDI is a 21 item self-report rating inventory measuring characteristic attitudes and symptoms of depression. Each item represents one attitude, such as sadness, pessimism, sense of failure, dissatisfaction, guilt, expectation of punishment, dislike of self, self accusation, suicidal ideation, episodes of crying, irritability, social withdrawal, indecisiveness, change in body image, retardation, insomnia, fatigability, loss of appetite, loss of weight, somatic preoccupation and low level of energy.
Upcoming Event: Counsellor Camps
Cost Effective Professional Development Conference
Location: Mercure Hotel, Parramatta, NSW
Counsellor Camps is a unique opportunity for counselling professionals including students, psychologists, counsellors, psychotherapists, mental heath nurses and workers, social workers and anyone else working with people!

Intotwitter
Influencing is part of all counselling. Even if the counsellor only used attending skills to actively listen to the... https://bit.ly/V28HK
Applying a strengths-based approach to collaborative efforts in schools can greatly enhance student development and... https://bit.ly/dkevES
Divorce has recently been reported to be the number one 'wealth buster' of all the financial hazards in life: https://bit.ly/qvjGq
Treatment for depression: Cognitive Therapy, Peer Support Group Therapy, Family Therapy, Family Support Group Therapy: https://bit.ly/Q6cgF
Looking for top Twitter Profiles to follow? Our Education List includes 25 great sources of Tweets, ranging from Psychologists to educational organisations and institutions. To follow this list, visit the following URL:
Note that you need a Twitter profile to follow a list. If you do not have one yet, visit https://twitter.com to create a free profile today!

Intoquotes
"We are all inventors, each sailing out on a voyage of discovery, guided each by a private chart, of which there is no duplicate. The world is all gates, all opportunities."

Intoseminars