In this Issue
Contact us
Publications
Editor: Sandra Poletto
Email: ezine@aipc.net.au
Website: www.aipc.net.au
AIPC appreciates your feedback. Please email ezine@aipc.net.au with any comments, suggestions or editorial input for future editions of Institute Inbrief.
Support Centres
Brisbane 1800 353 643
Sydney 1800 677 697
Melbourne 1800 622 489
Adelaide 1800 246 324
Sunshine Coast 1800 359 565
Port Macquarie 1800 625 329

Singapore 800 1301 333
New Zealand 0011 64 9919 4500
Join us…
If you are not already on the mailing list for Institute Inbrief, please subscribe here.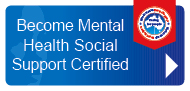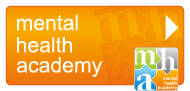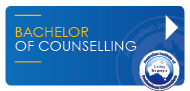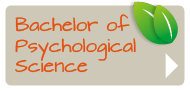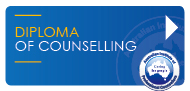 No part of this publication may be reproduced without permission. Opinions of contributors and advertisers are not necessarily those of the publisher. The publisher makes no representation or warranty that information contained in articles or advertisements is accurate, nor accepts liability or responsibility for any action arising out of information contained in this e-newsletter.
Copyright: 2012 Australian Institute of Professional Counsellors

Hello!
Welcome to Edition 112 of Institute Inbrief. In this edition, we explore the topic of loss and grief - including theories which explain that grief process experienced by most people, and the psychology behind unresolved or complicated grief.
Case Study: A Case of Grief Using an Eclectic Approach

Theories of Grief and Loss

Review – Childhood Worries and Anxiety

Staff Profile – Gillian Lane

The Psychology of Unresolved Grief

Blog and Twitter updates

Upcoming seminar dates

Loads of resources, events and opportunities

Intothediploma
AIPC Is Determined To Make Counselling An Attainable Career For You, Just Like Over 55,000 Other Students In The Past 19 Years
We have helped over 55,000 people from 27 countries pursue their dream of assisting others with a recognised Counselling qualification.
It's been a wonderful journey over the last 19 years (the Institute was first established in 1990). And it's been a pleasure to assist so many people realise their counselling aspirations in that time.
Why are so many people delighted with their studies? Our research over the years highlights three keys points...
Our courses and personnel have just ONE specific focus... Excellence in Counselling Education. We live and breathe counselling education! Nothing else gets in the way.
Exceptional value in your education investment

. Our courses are always (always) much less than other providers that deliver counselling education. Our unique focus on counselling education, the large number of students undertaking our programs, and the creative way we deliver our courses provide us with cost savings that we pass on to you.
The flexibility to study where, when and how you want to. You can study Externally, In-Class, On-Line or any combination. And you can undertake your studies at a pace that suits you... 12 to 18 months or over 2, 3 even 4 years or more. You decide because you are in charge.
We understand that no two people have the same circumstances. You no doubt have issues affecting your life that are unique to you and affect the speed and manner you'd like to study. You may be working full or part-time, undertaking other studies, or may not have studied for a long time.
Let's face it, life is not predictable and in today's fast paced society it's important that your education is flexible enough to fit in with your other obligations. AIPC provides you with flexible course delivery modes so YOU set the rules for how and when you learn.

Intostudies
Learn How You Can Gain Specialty Expertise And A Graduate Qualification With A Vocational Graduate Certificate Or Vocational Graduate Diploma In Counselling...
...In Only 6 to 12 Months
More and more Counsellors are gaining advanced specialist skills with a Vocational Graduate qualification. Vocational Graduate qualifications provide a higher level, vocational alternative to traditional Post Graduate courses offered by Universities.
It's time and cost effective, meaning you can gain a formal graduate qualification in 6 to 12 months in your specialist area. Here's how a graduate qualification can advance your career:
Develop a deeper understanding of your area of interest and achieve more optimal outcomes with your clients.

A graduate qualification will assist you move up the corporate ladder from practitioner to manager/ supervisor.

Make the shift from being a generalist practitioner to a specialist.

Gain greater professional recognition from your peers.

Increase client referrals from allied health professionals.

Maximise job opportunities in your preferred specialty area.

Formalise years of specialist experience with a respected qualification.
Save Over $6,000 (67% Discount to Market)
A Vocational Graduate Diploma at a university costs between $10,000 and $38,000. BUT, you don't have to pay these exorbitant amounts for an equally high quality qualification. You can do your qualification with the Institute and save a massive $6,000+ on the cost of doing a similar course at university.
To learn more, please visit www.aipc.net.au/vgd. Alternatively, call your nearest Institute branch on the FreeCall numbers shown below:
Regional NSW: 1800 625 329
Regional QLD: 1800 359 565
NT/Tasmania: 1800 353 643

Intocasestudy
Grief is a complex and individual process. There are a number of well documented stages to the grief process such as numbness, guilt, despair, panic and acceptance to name a few. The order in which these stages are experienced and the intensity and duration of each stage will be different for each individual.
It is therefore understandable that an eclectic counselling approach to grief can be beneficial in allowing for the flexibility needed to work with individuals through various stages of the grief process. The following case is a practical application of a variety of counselling approaches to one client and her experience of grief.

Intocounselling
Theories of Loss and Grief
The loss of a loved one is a universal experience. Every person will experience loss and traumatic circumstances at some point in their lives. This experience has the potential to displace a person from their anticipated life course.
Several models and theories that have attempted to explain the complex process of loss and grief. In this article, we explore three of these models:
Freud's Model of Bereavement

Kubler-Ross Grief Cycle

Bowlby's Attachment Theory
1. Freud's Model of Bereavement
The emphasis in Freud's ideas on grief is about personal attachment. The theory stresses that grieving individuals are searching for an attachment that has been lost. He describes mourning as detachment from the loved one. Freud defines mourning as a state of melancholia suggesting that when mourning goes wrong, melancholia escalates.
Melancholia is seen as a profound presentation of depression involving a complete loss of pleasure in all or almost everything. The process of mourning is viewed as a task to rebuild one's inner world by experiencing the intense pain of loss that reawakens the loving affect of the lost loved one. The death of a loved one can result in individuals losing their sense of identity (Freke, 2004). It is suggested that in grieving, the bereaved is letting go of multiple attachments that are involved in the formation of a relationship.
When the loss is accepted, the ego is said to accommodate the loss enabling the bereaved to search for new attachments (Humphrey & Zimpfer, 1998; Susillo, 2005).
2. Kubler-Ross Grief Cycle
The grief cycle model is a useful perspective for understanding our own and other people's emotional reaction to personal trauma and change, irrespective of the cause. The model was originally developed to explain the experience of those dying from terminal illness. It is now also widely used to explain the process of grief more broadly.
From this model's perspective, it is important to note that grief is not a linear process. Grief is considered to be fluid and as a result it is believed that most people do not progress through the stages of this model in an orderly manner (Baxter & Diehl, 1998).
Kubler-Ross 5 stages of Grief cycle:
Denial

: Denial is a conscious or unconscious refusal to accept facts, information, reality, etc., relating to the situation concerned. It's a defence mechanism and perfectly natural. It is easy for people to become stuck at this stage when dealing with traumatic events.

Anger

: Anger can manifest in different ways. People dealing with emotional upset can be angry with themselves, and/or with others, especially those close to them. Anger can also be expressed towards the deceased.

Bargaining

: Traditionally the bargaining stage for people facing death can involve attempting to bargain with whatever 'god' the person believes in. Bargaining rarely provides a sustainable solution, especially if it's a matter of life or death.

Depression

: This stage is characterized by feelings of sadness and regret, fear, uncertainty, etc. This is an indication that the person has at least begun to accept the reality of the loss.

Acceptance

: This stage symbolises emotional detachment and objectivity. The grieving individual is beginning to come to terms with their loss. The bereaved make an effort to move on with life.
3. Bowlby's Attachment Theory
Bowlby argues that attachments develop early in life and offer security and survival for the individual. It is when these affectional attachments are broken or lost, that individuals experience distress and emotional disturbance such as anxiety, crying and anger (Freeman, 2005).
These emotions are often expressed as mourning. Bowlby suggests that there are four general phases of mourning that include: numbing, yearning and searching, disorganization, reorganization.
Numbing
is characterised by feelings of disbelief that the death has occurred, providing the grieving person with temporary relief from the pain associated with the loss. This usually lasts for a short period and is typically followed by emotional outbursts.
Yearning
and searching involves the realisation of the loss when the numbness begins to fade away. Anger and frustration is common at this phase as the grieving individual is searching for someone to place the blame on.
The disorganization phase involves accepting the reality of the loss along with all the turmoil it brings. Evaluation of self without the deceased often occurs at this phase.
The reorganization phase takes effect once the bereaved comes to a realisation of a new life after the deceased. This phase is characterised by gradual changes as the bereaved attempts to move on with life (Freeman, 2005; Worden, 2005).
Other models and theories of grief include Lindemann's grief work, Rando's six "R" Model, the Multidimensional Model and Strobe's Dual Process Model. Though different in approach, each of these models of the grief process do share commonalities.
They all understand grief to involve a painful emotional adjustment which takes time and cannot be hurried along. This appears to be universally true, although each person's grief experience will be unique.
Also, rather than being in contradiction to each other each theory helps to present a piece of the larger puzzle in the grief process demonstrating collectively that grief is a complex process that holds both universal characteristics and unique variations.
Did you enjoy this article?
Then share the feeling and forward it to a friend! Quick reminder: Please send this eZine to all your family and friends so they too can enjoy the benefits. Thank you.

Intobookstore
The Institute has a list of recommended textbooks and DVDs which can add great value to your learning journey - and the good news is that you can purchase them very easily. The AIPC bookstore will give YOU:
Discounted prices.

Easy ordering method.

Quality guarantee!
This fortnight's feature is...
Name: Psychology 8th edition package
Author: Wade, C. and Travis, Carol
The authors of this book advance their acclaimed, pioneering treatment of critical and creative thinking and their goal of getting students actively involved in the study of psychology. This book is praised by teachers and students for being thought-provoking, inclusive, candid and involving.
To order this book, simply contact your nearest Student Support Centre or the AIPC Head Office (1800 657 667).

Intoreview
Article: Childhood Worries and Anxiety
Childhood worries and anxiety are a common challenge for many parents. Yet, children may be taught how to identify anxiety when it occurs and learn ways to cope appropriately. Strategies such as self-talk, visualisation, deep breathing and relaxation may help children who are prone to experiencing anxiety.
To work on these issues it is crucial that parents have developed a parent-child relationship based on solid communication and trust. Parents must be willing to take a step back from the situation and view their child's behaviour in context.
What is unacceptable behaviour to a parent may seem logical and appropriate to a child. The key to helping a child manage their own behaviour is to teach them realistic, constructive alternatives to the behaviour habits they have already developed.

Intogrief
The Psychology of Unresolved/Complicated Grief
Anger and guilt can often be a key source of adjustment difficulties in the process of grief. Guilt can inhibit the grief process if mourners are unable to confront the guilt that arises when reflecting on their life with the person that died. Guilt may encourage the mourner to be anxious or afraid of their grief because it may surface negative feelings or acts they have directed to the bereaved.
It is also common for individuals going through grief to experience feelings of anger. Anger may be due to feelings of frustration and a sense of helplessness that may end up being directed at either the deceased or deflected onto others. If the anger is not directed at the deceased and it is not displaced onto someone else, the anger may be turned inward and manifest as depression (Worden, 2005).
The difficulties associated with unresolved grief have also been attributed to a previous insecure attachment to the deceased. Insecure attachments of any kind can encourage distorted perspectives on the meaning of the relationship thereby complicating grief as the mourner grieves from a distorted perspective of the deceased and the meaning they have given to the relationship.
Due to the insecure attachment, the mourner may be afraid to grieve in order to avoid the distorted perceptions of what has been lost and the accompanying feelings of intense helplessness, fear of loneliness and other related overwhelming feelings that can often surround the loss of an insecure attachment figure.
One overwhelming feeling often experienced with such cases is a deep sense of abandonment within those who have lost their insecure attachment figure. It is such feelings of abandonment that could have some individuals reluctant to grieve because the grieving reawakens the painful and very profound sense of being left all alone to fend for them selves in the world.
Multiple losses can also hinder the normal grieving process. Those who experience multiple losses over a short period of time may experience difficulty in grieving because the combined losses are too overwhelming to contemplate and deal with all at once.
People with severe ego impairments (e.g. personality disorders) are often unable to adequately complete the grief process. Such people may have difficulty successfully engaging normal grief processes and instead experience feelings of intense hopelessness, frustration, anxiety and depression resulting in complicated grief (Williamson & Shneidman, 1995; Freeman, 2005).
For example, individuals who suffer Borderline Personality Disorder may have difficulty in mastering the grieving tasks before them as they may not be able to fully understand and express their emotions accurately or appropriately. It is common for some individuals to deny themselves the opportunity to grieve because of their beliefs about what it means to grieve.
For example, some individuals may deny themselves the opportunity to experience the full extent of their grief because they may fear losing control or may perceive such intense emotional expression as "weak". Others may not want to give up the pain of the loss because they believe it binds them closer to the deceased resulting in chronic grief. Those individuals with a history of depression are also at risk of developing complicated grief (Mitchell, 1999).
Such issues, and others, that may interfere with the normal grief process need to be addressed for the individual to successfully work through it.
Did you enjoy this article?
Then share the feeling and forward it to a friend! Quick reminder: Please send this eZine to all your family and friends so they too can enjoy the benefits. Thank you.

Intodevelopment
Tired Of Expensive Hotel Bookings, Inconvenient Flight Schedules, Traffic Jams, Bad Conference Seats And Waiting Months For Events You Want To Attend?
Access Premium Quality Professional Development Online. There's No Simpler, More Cost Effective Way To Attain Your Mandatory PD And Learn New Skills.
All Mental Health Academy courses and video workshops can be conveniently accessed online 24/7 - wherever you are! Imagine not having to worry about expensive, time consuming live PD events... well, that's already a reality.
With Mental Health Academy, all you need is a computer with internet connection. You have the flexibility you want to fit your professional development around your life - and not the other way around. That means more time with your family, clients and friends when they need you.
Professionally Developed Programs
We understand the necessity to deliver high quality training as well as providing a practical platform to access it. That's why we employ a team of professionals (mostly with Masters and/or PhD qualifications) to develop courses non-stop.
For this reason, numerous Associations around Australia recognise Mental Health Academy training for PD Points, including the Australian Counselling Association.
Mental Health Academy's Unlimited Access memberships give you access to over 55 courses; 19 videos and hours of quality training; as well as access to all newly developed courses.
What do you normally pay for a professional development workshop? $150? $350? With MHA's Unlimited Access Account you have access to over 55 courses and 19 videos for under $1 a day!
As an Unlimited user you can:
Subscribe to as many courses as you want, with just one click.
Access 19 free video workshops.

Fast-track

your professional development.

Easily meet your professional PD requirements.

Save $$$

with our monthly or annual payment options.

Manage all your PD training needs

from a single location.

Receive a 30% discount on purchase ofMHA's video portal workshops.

Intoteam
Staff Profile
–
Gillian Lane
Position: Senior Education Adviser
Gillian recently took up the role of Senior Education Advisor for the AIPC. She completed a Bachelor of Social Science (Behavioural Science and Pastoral Counselling) before going on to complete a Bachelor of Education (Primary), a Graduate Certificate in Education (Educational Counselling), and more recently a Master of Education (Career Development).
Prior to her position with the Institute, Gillian has worked as a counsellor in a range of areas including domestic violence, crisis counselling, and educational counselling, and has worked for various not-for-profit organisations, employment services, and in school settings.
She has a passion for education and counselling, but student services are a specific area of interest for her. Personally, Gillian lives on Brisbane's Northside with her wonderful partner Jonathan and enjoys home renovations, catching up with friends, and trying to maintain a healthy balanced lifestyle!

Intoconnection
Have you visited Counselling Connection, the Institute's Blog yet? We continually publish new and interesting posts including case studies, profiles, success stories and much more. Make sure you too get connected (and thank you for those who have already submitted comments and suggestions).
Challenges of Adolescence
While the definition of adolescent can differ from culture to culture, it is generally accepted that the time referred to as adolescence is the period between childhood and adulthood, a sort of "no man's land".
Geldard and Geldard (2006) explain that adolescence is a time in a young person's life where they move from dependency on their parents to independence, autonomy and maturity. The young person begins to move from the family group being their major social system, to the family taking a lesser role and being part of a peer group becomes a greater attraction that will eventually lead to the young person to standing alone as an adult.
Generalised Anxiety Disorder (GAD)
Generalised anxiety disorder is a common chronic anxiety disorder that affects twice as many women as men (Brawman-Mintzer, & Lydiard, 1997). As the name implies, it is characterised by worry that is excessive and unrealistic and lasts more than six months. Long-lasting anxiety is not focused solely on one specific object or situation, however in adults the anxiety may focus on issues such as health, money and career.

Intotwitter
Helping a client with depressive behaviour: 10 people have commented on this counselling dilemma... join the talk: https://bit.ly/5Biri
There is not a clear cut off line from where the assessment ends and the intervention begins in child and family work: https://bit.ly/WSM7U
The Courage to Commit - Fear of commitment is rooted in the demand for perfection in an imperfect universe. T... https://ow.ly/16zUxO
The essential features of Bulimia Nervosa are binge eating and inappropriate compensatory methods... https://bit.ly/3k2aT
Get all the love knowledge you need for Valentine's Day. Type "Love" in our Blog search mechanism to find great posts: https://bit.ly/chOsG9
A Day for Hearts: Congenital Heart Defects Awareness Day. Find out how you can help this worthwhile cause... https://bit.ly/9GUzOP
Looking for top Twitter Profiles to follow? Our Education List includes 25 great sources of Tweets, ranging from Psychologists to educational organisations and institutions. To follow this list, visit the following URL:
Note that you need a Twitter profile to follow a list. If you do not have one yet, visit https://twitter.com to create a free profile today!

Intoquotes
"When you are sorrowful look again in your heart, and you shall see that in truth you are weeping for that which has been your delight."

Intoseminars