In this Issue
Contact us
Publications
Editor: Sandra Poletto
Email: ezine@aipc.net.au
Website: www.aipc.net.au
AIPC appreciates your feedback. Please email ezine@aipc.net.au with any comments, suggestions or editorial input for future editions of Institute Inbrief.
Support Centres
Brisbane 1800 353 643
Sydney 1800 677 697
Melbourne 1800 622 489
Adelaide 1800 246 324
Sunshine Coast 1800 359 565
Port Macquarie 1800 625 329

Singapore 800 1301 333
New Zealand 0011 64 9919 4500
Join us…
If you are not already on the mailing list for Institute Inbrief, please subscribe here.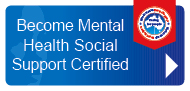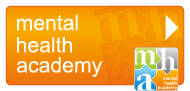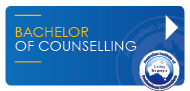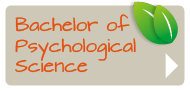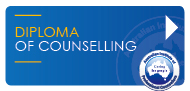 No part of this publication may be reproduced without permission. Opinions of contributors and advertisers are not necessarily those of the publisher. The publisher makes no representation or warranty that information contained in articles or advertisements is accurate, nor accepts liability or responsibility for any action arising out of information contained in this e-newsletter.
Copyright: 2012 Australian Institute of Professional Counsellors

Hello!
Welcome to Edition 110 of Institute Inbrief. This edition marks the start of our 5th consecutive year producing Institute Inbrief, and the start of a whole new decade! We hope your aspirations for the next 10 years are high!
To celebrate the start of 2010, we look back at the top 20 articles published at this newsletter during 2009. It's free content and a great opportunity for you to catch up on some quality reading.
Counselling Dilemma: A Client with Depressive Behaviour

The General Adaptation Syndrome

Review – A Case of Using REBT

Staff Profile – Natasha Mataroa

The Meaning of Intimacy

Blog and Twitter updates

Upcoming seminar dates

Loads of resources, events and opportunities

Intothediploma
The Institute's Diploma of Counselling is an Industry Recognised Qualification, Allowing You to Practice as a Qualified Counsellor.
The nationally recognised Diploma of Counselling is recognised by the Australian Counselling Association (ACA), Australia's largest Member Association for Counsellors.
As part of its charter, ACA recognises courses that meet its training standards. These standards cover a broad range of areas, encompassing core organisational, staffing and educational competencies, as well as ensuring AIPC as a training body maintains an exceptionally high professional standard.
When you graduate, you are automatically eligible to become a Qualified Member of the Australian Counselling Association. You will be able to get professional indemnity insurance (preferred rates), and your qualification and Membership will be accepted and regarded in the industry.
And while you're studying with the Institute...
Simply put, AIPC sets the benchmark in education support. Even if you decide to study entirely at home or online, you'll never be alone in your studies. We have specialised in external education for over 19 years and have the most highly qualified, professional support team in the industry. Help is only ever a phone call or email away. Our enormous pool of educational resources means you have access to:
An Education team of over 65 degree qualified counselling professionals, all with extensive industry experience and teaching and assessing qualifications.
You'll have access 24 hours a day, 7 days a week to the online Knowledge Base that contains over 4,000 specific questions and answers relating to your course.
You'll have unlimited FREE access 9am to 5pm (EST) to the 1300 Study Assistance Line where you can discuss any study questions you may have with qualified team members.
You'll have unlimited email support. Send a question any time and have your enquiry replied to within 12 hours.
And you'll have the support of your local Student Support Centre who will link you into a local student support network (if you wish to stay in touch with other students); help you prepare for your practical assessments; co-ordinate your In-Class or tutorial activities; and set you up in a number of volunteer opportunities if you wish to practice your skills in the field.
Want to find out more? Visit www.aipc.net.au/lz.

Intostudies
B
ecome a Counsellor or Expand Your Qualifications with Australia's Most Cost Effective and Flexible Bachelor of Counselling
The Bachelor of Counselling is a careful blend of theory and practical application. Theory is learnt through user-friendly learning materials that have been carefully designed to make your studies as accessible and conducive to learning as possible.
The course and its subjects are structured to progressively develop your knowledge and skills from foundational, theoretical concepts through to more complex concepts and advanced skills and applications.
On completion, you will have...
The capacity to apply counselling theory and skills in an intentional and mindful manner.
The ability to evaluate and apply a variety of counselling models according to the needs of your client.
The ability to analyse counselling issues with consideration to broader social and cultural perspectives and will be equipped to make a natural transition into the role of Counsellor.

Intodilemmas
Melody has come for counselling to deal with the death of her husband. You have been counselling her for four weeks and in that time Melody has reported that she feels "depressed". In addition, she complains of being constantly tired and lacking motivation to do simple tasks such as showering and cooking for herself.
As you have no formal qualifications or training to diagnose or treat psychological disorders such as depression, you encourage Melody to visit a GP to have her symptoms assessed. In the next session, Melody reported that her GP had not given her a diagnosis; however he had prescribed an eight week course of anti-depressant medication.
Given this outcome, would you continue to counsel Melody?
(4 people commented on this dilemma - click here to read their comments)

Intonews

Intocounselling
The General Adaptation Syndrome
General adaptation syndrome describes the body's short-term and long-term reaction to stress. Originally described by Hans De Solye in the 1920s, the general adaptation syndrome describes a three stage reaction to stress covering our initial reaction to the stressor, our resistance and adaptation to coping with the stressor and our eventual exhaustion after dealing with the stress whereby in normal circumstances we will recover from that exhaustion and live to deal with stressors another day.
During the alarm reaction phase, a stressor disturbs homeostasis. Homeostasis is a point of balance or internal biological equilibrium. The brain subconsciously perceives the stressor and prepares the body either to fight or to run away, a response sometimes called the fight or flight response. When the mind perceives a stressor, the cerebral cortex, is called to attention. If the cerebral cortex consciously or unconsciously perceives a threat, it triggers an autonomic nervous system response that prepares the body for action.
The autonomic nervous system is the portion of the central nervous system that regulates bodily functions that we do not normally consciously control. When we are stressed, the rate of all these bodily functions increases dramatically to give us the physical strength to protect ourselves against an attack, or to mobilize internal forces.
In addition to this, the hypothalamus, a section of the brain, functions as the control centre and determines the overall reaction to stressors. When the hypothalamus perceives that extra energy is needed to fight a stressor, it stimulates the adrenal glands to release the hormone epinephrine, also called adrenaline. Epinephrine causes more blood to be pumped with each beat of the heart, dilates the air sacs in the lungs to increase oxygen intake, increases the breathing rate, stimulates the liver to release more glucose, and dilates the pupils to improve visual sensitivity.
The body is then poised to act immediately. Other physical responses to stress during this stage include "butterflies" in the stomach, an elevation in blood pressure, dry mouth and tensing of muscles. In some instances if too intense or if for too long the individual may find it difficult to concentrate on preparing well to deal with the stress properly.
The alarm reaction directs resources away from the digestive and immune systems to more immediate muscular and emotional needs. In normal circumstances the alarm reaction phase will not last for very long, in some instances it may only be for a few seconds, in other instances longer. The alarm reaction phase is only meant to be a preliminary phase of activating the body and mind into dealing effectively with the presenting stressor or threat.
Resistance (adaptation) Phase
As we move from the initial alarm reaction phase, as a preparatory response to the presenting stressor, we then move onto the resistance or adaptation phase. It is in this phase where the body is now actively dealing with the stressor. If this adaptation phase continues for a prolonged period of time without periods of relaxation and rest to counterbalance the stress response and allow time for the body to replenish and repair from the exertion required to execute the appropriate stress response, sufferers become prone to fatigue, concentration lapses, irritability and lethargy as the effort to sustain arousal slides into negative stress.
At the most fundamental level of response the organism is going to be either fighting or fleeing in some way, in an attempt to resist the negatively perceived consequences of the threatening stressor. This resistance may be required for either, a few moments, days, months and sometimes even years. The form of resistance employed will have varying degrees of success depending on how well it is employed and how relevant it is in dealing with the stressor situation.
Regardless of the length of time, once the threatening stressor has been dealt with effectively the organism is able to return to its pre-activated state and recover from the ordeal. It is in the process of recovery that adaptation occurs.
Every organism has restricted resources to adapt to stressors. Therefore, whenever someone has to adapt to a stressor they will lose "adaptation energy" meaning that they will have less resources to adapt next time they are confronted with a stressor unless they adapt successfully.
Successful adaptation from resistance is when the body and mind adapts to a point of being more capable in its capacity to resist if ever confronted by the stressor again. In this sense, successful adaptation means the organism has increased its biopsychosocial level of fitness whereby it can take on the same threat more effectively next time or successfully take on a bigger threat next time.
It is through this process of adaptation that we learn how to cope better and deal with things more effectively. At a physiological level successful adaptation actually means getting physically fitter. Psychosocially it means having greater levels of resilience, working better coping strategies and having more appropriate emotions and thought processes around the challenging situation.
Problems occur at the resistance/adaptation phase if the combined biological, psychological and social responses employed do not deal with the threat effectively or if the threat is chronic whereby it eventually wears down the capacity of the organism to resist the threat or deal with it properly. This problem leads us to the exhaustion phase of the general adaptation syndrome.
A person can only fight or flee for so long before they begin to wear down in their capacity to resist and deal with it. If the stressor environment is chronic and excessive without any real opportunity to recover or adapt successfully, the organism will begin to show signs of adaptation failure. Systems begin to break down and we become more susceptible to a range of biopsychosocial symptoms. If we persist in functioning at this level, death can occur.
Did you enjoy this article?
Then share the feeling and forward it to a friend!
Quick reminder: Please send this eZine to all your family and friends so they too can enjoy the benefits. Thank you.

Intobookstore
The Institute has a list of recommended textbooks and DVDs which can add great value to your learning journey - and the good news is that you can purchase them very easily. The AIPC bookstore will give YOU:
Discounted prices.

Easy ordering method.

Quality guarantee!
This fortnight's feature is...
Name: The Resilient Practitioner
Skovholt gives clear explanations of practitioner stress and provides remedies that can be implemented. Caring professionals will find this book to be a rich resource of encouragement for professional development.
To order this book, simply contact your nearest Student Support Centre or the AIPC Head Office (1800 657 667).

Intoreview
Article: A Case of Using REBT
Thomas is a 33 year old married man, who has recently become a father. He explains that he feels his self-esteem has been gradually deteriorating ever since he was married. He says that he can't find reasons to enjoy life with his wife due to feelings of inadequacy as a husband.
In his new role as a father, Thomas had hoped to find the happiness that he was looking for; however this has not been the case. He mentions that his relationship with his wife's family is strained and thinks that this is the root of his problem.
In this scenario, the Professional Counsellor will be using a Rational Emotive Behavioural approach with Thomas.

Intorelationships
Intimacy is a journey - it is not a tangible thing. It takes place over time, is ever-changing and is not stagnant. In fact, any kind of stagnation in a relationship kills intimacy.
Intimacy can also take many forms. One form of intimacy is cognitive or intellectual intimacy where two people exchange thoughts, share ideas and enjoy similarities and differences between their opinions. If they can do this in an open and comfortable way, they can become quite intimate in an intellectual area.
A second form of intimacy is experiential intimacy where people get together to actively involve themselves with each other in mutual activities. This can range from a couple to a group of many people and doesn't always involve talking or sharing but may just include activities - for example, a group of women all working together on a quilt.
A third form of intimacy is emotional intimacy where two persons can comfortably share their feelings with each other or when they empathise with the feelings of the other person, really trying to understand and trying to be aware of the other person's emotional side.
A fourth form of intimacy is sexual intimacy. This is the stereotypical definition of intimacy that most people are familiar with. However, this form of intimacy includes a broad range of sensuous activity and is much more than just sexual intercourse. It is any form of sensual expression with each other. Therefore, intimacy can be many things for different people at different times.
Intimacy with another person can be seen as the:
Unmasking of yourself in order to make yourself vulnerable in a trusting, loving, secure relationship.

Sense that you have a special, unique, and distinct bond joining you and another person.

Sense of closeness and proximity or oneness and unity.

Sharing of tenderness, caring, and affection.

Sharing of secrets, hidden feelings, and private thoughts.

Free will offering and receiving of each other.

Sense of being in a non-punitive, non-abusive and non-manipulative environment.

Mutual respect, recognition, and approval of each other's need to be a sexual being. In a marital relationship this shared sexuality ultimately results in loving sexual intercourse.
10 Indicators of Intimacy in a Relationship:
Continuous, honest communication and contact with one another exists even if the contact is not in person but is by phone, email, or some other form.

A mutual task to carry out is willingly shared, discussed, and enjoyed together.

An affinity or attraction to one another exists to the exclusion of others.

The company of one another is sought even when you both have a wide selection of other individuals from which to choose.

A sixth sense or other extra sensory facility develops with which you can communicate at a non-verbal level, with no need for words to clutter or detract from the communication.

A sense of humour or sense of play and casualness develops in which you enjoy "give and take" and are relaxed in each other's company.

A protective sense of privacy and guardedness about your relationship exists; it is not subjected to public scrutiny, criticism, or judgment.

The relationship is a productive enterprise resulting in mutual satisfaction, reward, and reinforcement for each other.

The relationship has a purpose, direction, and order to it that is reasonable, realistic, and healthy for both of you.

A firm commitment, agreement, or contract exists with each other to be mutually supportive, understanding, and accepting of one another.

Intodevelopment
Tired Of Expensive Hotel Bookings, Inconvenient Flight Schedules, Traffic Jams, Bad Conference Seats And Waiting Months For Events You Want To Attend?
Access Premium Quality Professional Development Online. There's No Simpler, More Cost Effective Way To Attain Your Mandatory PD And Learn New Skills.
All Counselling Academy courses and video workshops can be conveniently accessed online 24/7 - wherever you are! Imagine not having to worry about expensive, time consuming live PD events... well, that's already a reality.
With Counselling Academy, all you need is a computer with internet connection. You have the flexibility you want to fit your professional development around your life - and not the other way around. That means more time with your family, clients and friends when they need you.
Professionally Developed Programs
We understand the necessity to deliver high quality training as well as providing a practical platform to access it. That's why we employ a team of professionals (mostly with Masters and/or PhD qualifications) to develop courses non-stop.
For this reason, numerous Associations around Australia recognise Counselling Academy training for PD Points, including Australian Psychological Society (video workshops) and Australian Counselling Association.
Counselling Academy's Unlimited Access memberships give you access to over 50 courses; over 560 hours of quality training; as well as access to all newly developed courses.
What do you normally pay for a professional development workshop? $150? $350? With CA's Unlimited Access Account you have access to over 50 training programs for under $1 a day!
As an Unlimited user you can:
Subscribe to as many courses as you want, with just one click.
Access exclusive video workshops.

Fast-track

your professional development.

Easily meet your professional OPD requirements.

Save $$$

with our monthly or annual payment options.

Manage all your OPD training needs

from a single location.

Intoteam
Staff Profile – Natasha Mataroa
Position: Administration Officer
Natasha is originally from the Cook Islands and travelled to Brisbane, Australia in 1997 when she received a scholarship to study a Bachelor of Information Technology course at the Queensland University of Technology. Since graduating she has worked with a variety of companies as well as volunteering her services within the community. This included assisting staff and students at the Yeronga State High School with web page development and computer assistance.
Natasha also helped develop and deliver a Basic Computer Tutoring program at the Annerley & District Community Centre provided to the general public. Natasha joined the Australian Institute of Professional Counsellors mid-March of 2007 and has been a vital part of the administration team at Head Office. She initially started out as an assistant by handling general enquiries from students and the general public to looking after student assessments and online issues.
She has grown in her administrative abilities as well as her capacity to handle complex situations with calmness and a smile on her face. Natasha recently took up the supervisory role of Administration Officer overseeing Head Office administrative staff, assisting managerial staff at Head Office and Student Support Centres, liaising with external clients and pretty much keeping things in order.
On a personal note, Natasha loves music and is actively involved in her local church band as a singer and musician. She takes after her father who, to this day, still plays and sings back in the Cook Islands. Other interests include outdoor sports, travelling, reading, watching a good action-packed movie or comedy and cheering on her favourite Rugby Union team - the New Zealand All Blacks.

Intoconnection
Have you visited Counselling Connection, the Institute's Blog yet? We continually publish new and interesting posts including case studies, profiles, success stories and much more. Make sure you too get connected (and thank you for those who have already submitted comments and suggestions).
Gary Chapman (1995) in his benchmark book 'The Five Languages of Love', gives us a detailed look at how we may differ from our partner in the way we like to be shown that we are loved.
Your love language probably differs from your spouse's. Each of us speaks and understands one that makes it easy for us to feel loved. If you try to communicate using only your native language, it may be foreign to your husband or wife. To be understood, you need to know - and speak - your spouse's language. Which is it?
Xmas Message from Sandra Poletto, CEO
Hello everyone! It's been an exciting year here at AIPC and it's always great to look back over the year and see all that has been achieved during the year.
Possibly one of our most important achievements during 2009 has been obtaining approval in August as a Higher Education Provider. This means that AIPC Bachelor of Counselling students are able to pay their degree subject fees through the Fee Help system.

Intotwitter
The essential features of treating clients with depression relate to physical treatment, psychotherapy... https://bit.ly/Q6cgF.
6 ways to make a relationship breakup easier: https://bit.ly/YmKJe.
RT @DrCarlHindy: Psychotherapy, guided self-help best for binge eating. (Reuters) https://viigo.im/1Ymv.
13 strategies for striking a more healthy balance between work and life: https://bit.ly/2f6Qml.
A voyage of self-discovery: At its heart, career counseling is about empowering clients, not simply helping them... https://bit.ly/4VeVim.
Integrated care models are knocking down walls between medical and mental health care and lowering the stigma barrier: https://bit.ly/5giXUx.
To be understood, you need to know - and speak - your spouse's language. Which is it? https://bit.ly/5cVHjo.
Looking for top Twitter Profiles to follow? Our Education List includes 25 great sources of Tweets, ranging from Psychologists to educational organisations and institutions. To follow this list, visit the following URL:
Note that you need a Twitter profile to follow a list. If you do not have one yet, visit https://twitter.com to create a free profile today!

Intoquotes
"If you can imagine it, you can achieve it. If you can dream it, you can become it."

Intoseminars