In this Issue
Contact us
Publications
Editor: Sandra Poletto
Email: ezine@aipc.net.au
Website: www.aipc.net.au
AIPC appreciates your feedback. Please email ezine@aipc.net.au with any comments, suggestions or editorial input for future editions of Institute Inbrief.
Support Centres
Brisbane 1800 353 643
Sydney 1800 677 697
Melbourne 1800 622 489
Adelaide 1800 246 324
Sunshine Coast 1800 359 565
Port Macquarie 1800 625 329

Singapore 800 1301 333
New Zealand 0011 64 9919 4500
Join us…
If you are not already on the mailing list for Institute Inbrief, please subscribe here.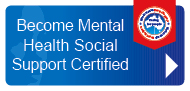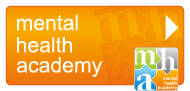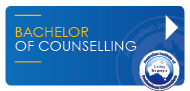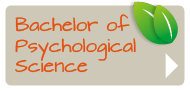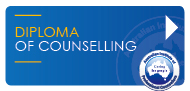 No part of this publication may be reproduced without permission. Opinions of contributors and advertisers are not necessarily those of the publisher. The publisher makes no representation or warranty that information contained in articles or advertisements is accurate, nor accepts liability or responsibility for any action arising out of information contained in this e-newsletter.
Copyright: 2012 Australian Institute of Professional Counsellors

Hello!
Welcome to Edition 118 of Institute Inbrief. While interest in play as a therapeutic intervention has been around since the 1920's, professional interest has grown steadily over the past decade. In this edition's featured article, we explore client centred play therapy.
Effects of Alcohol Abuse

Personality Traits and Patterns in Children

Professional Development news

Blog and Twitter updates

Upcoming seminar dates

Loads of resources, events and opportunities

Intothediploma
The Diploma of Counselling is supported by a number of optional Advanced Study Majors. Advanced Study Majors allow you to study and gain advanced knowledge and skill in the specialised counselling area of your choice.
The Advanced Study Major Program involves the completion of one or more optional Advanced Study Majors in addition to the Diploma of Counselling. The Majors provide you with the opportunity to specialise in any of the following highly relevant fields of counselling:
The Majors are specifically designed to provide you with a higher level of practical and theoretical knowledge in a specialised field of counselling. You are able to enrol into an Advanced Study Major at the time of your enrolment into the Diploma of Counselling, or at any subsequent time.
The advantage of early enrolment in an Advanced Study Major is that studies can be completed concurrently with your Diploma. There is also no limit on the number of Advanced Study Majors you can undertake.
The Advanced Study Majors can be completed either externally or face-to-face. Studying your ASM via the traditional external option follows a similar process as completing your studies for the Diploma. Students are sent a workbook and readings for the ASM and submit their assessment for marking.
Alternatively, students are also able to complete their ASM by attending a workshop. Many students enjoy the interactive, practical workshops because they are a refreshing change from the traditional external study method and provide the opportunity to meet other students. Students also have the flexibility to change into this mode of study even after selecting the external option.

Intostudies
Learn How You Can Gain Specialty Expertise And A Graduate Qualification With A Vocational Graduate Certificate Or Vocational Graduate Diploma In Counselling...
...In Only 6 to 12 Months
More and more Counsellors are gaining advanced specialist skills with a Vocational Graduate qualification. Vocational Graduate qualifications provide a higher level, vocational alternative to traditional Post Graduate courses offered by Universities.
It's time and cost effective, meaning you can gain a formal graduate qualification in 6 to 12 months in your specialist area. Here's how a graduate qualification can advance your career:
Develop a deeper understanding of your area of interest and achieve more optimal outcomes with your clients.

A graduate qualification will assist you move up the corporate ladder from practitioner to manager/ supervisor.

Make the shift from being a generalist practitioner to a specialist.

Gain greater professional recognition from your peers.

Increase client referrals from allied health professionals.

Maximise job opportunities in your preferred specialty area.

Formalise years of specialist experience with a respected qualification.
Save Over $6,000 (67% Discount to Market)
A Vocational Graduate Diploma at a university costs between $10,000 and $38,000. BUT, you don't have to pay these exorbitant amounts for an equally high quality qualification. You can do your qualification with the Institute and save a massive $6,000+ on the cost of doing a similar course at university.
To learn more, please visit
www.aipc.net.au/vgd
. Alternatively, call your nearest Institute branch on the FreeCall numbers shown below:
Regional NSW: 1800 625 329
Regional QLD: 1800 359 565
NT/Tasmania: 1800 353 643

Intocounselling
Client Centred Play Therapy
While interest in play as a therapeutic intervention has been around since the 1920's, professional interest has grown steadily over the past decade. This has been driven in part by the recognition of the number of children and adolescents who require effective help, counsellors becoming increasingly aware of the seriousness of emotional difficulties often experienced by children and their likely need for treatment and the growing understanding of the usefulness of play in the child's life.
Play therapy can be defined as a means through which a therapeutic relationship between the therapist and child is created whereby play becomes the principal medium of communication, shared understanding, insight and change (Wilson 2000).
Play is considered a necessity for normal childhood growth and development (Botkin, 2000). It is through play, that children learn the art of living. There is also a congruent honesty and vividness of expression in the way children interact and communicate while in a play situation (Axline, 1974).
Playfulness in children is considered to be a stable aspect of personality related to such things as creativity, imaginativeness, positive effect, emotional expressiveness and physical activity; which are all resources for creative solutions to problems (Botkin, 2000).
In the context of the important role that play has in the normal growth and development of the child play therapy has been specifically developed to take advantage of this in order to help children between the ages of 3 to 12 years of age to communicate and interact effectively with the therapist in order to address their problems or challenges (Geldard & Geldard, 2008).
Through the medium of play, child and therapist work together in a counselling space called a playroom, which is equipped with toys that aim to encourage clear and vivid expression of feelings while supporting the development of healthier behaviours in a safe, non-threatening environment (Herbert & Ballard, 2007; Levy, 2008; Rasmussen & Cunnigham, 1995).
Theories and practice surrounding play therapy differ within each child psychotherapy tradition. However, each tradition is connected by the central proposition that play transmits and communicates the child's unconscious experiences, desires, thoughts and emotions whereby it can help the child contextualise meaning and communicate concepts beyond the scope of their limited vocabulary and current understanding of the world and the situation they may be facing.
Virginia Axline (1969, 1971) developed a play therapy for children based on key principles of the person-centred approach. Her approach became known as non-directive play therapy. The person centred approach, originated by Carl Rogers, places a primary focus on the relationship between therapist and client that is based on genuineness, acceptance and trust.
Axline devised a clear and concise Play Therapy theory and method around the same ideas and in doing so, identified 8 core principles of play therapy from this perspective of approach. These core principles are outlined below (Geldard & Geldard, 2008).
Axline's Eight Principles of Play Therapy
1.
The therapist must develop a warm and friendly relationship with the child in which good rapport is established.
2.
The therapist accepts the child as he/ she is.
3.
The therapist establishes a relationship in which the child is free to express their feelings completely.
4.
the therapist is alert to recognise the feelings the child is experiencing and reflects those feelings back to the child in a manner that allows the child to gain insight into his/her behaviour.
5.
The therapist maintains a deep respect for the child's ability to solve their own problems. The child has the responsibility to make choices and implement change.
6.
The child leads the way. The therapist does not direct the child's action or conversation in any manner.
7.
The therapist does not attempt to hurry the therapy along. The therapist recognises that play therapy is a gradual process.
8.
The therapist establishes only those limitations that are necessary to make the child aware of their responsibilities.
(Adapted from Ramirez, Flores-Torres, Kranz & Lund, 2005)
The primary goal of non-directive client centred play therapy is to encourage self directed growth and change in the child. This process occurs through the exploration of the child's feelings through play to encourage the child's increased sense of self worth (Moustakas, 1959).
Self directed growth is facilitated by the therapist showing the child they are understood while conveying to the child their potential for self growth. Guerney (1983) noted that client centred play therapy cultivates maturity in children by allowing them opportunity for self exploration. Within the permissive and accepting atmosphere of the play room, it is believed the child will come to recognise their own power for self directed growth.
The goal of the therapist therefore, is to establish a safe environment where through play, the child can freely express their emotions, facilitate decision making, gain a feeling of control, and verbalise their experience (Landreth, 1993).
This approach suggests that the therapist's role is to create the right conditions to promote such desired therapeutic outcomes. There are 3 core conditions considered essential for the therapist to emulate, in order to catalyse the desired outcomes of this therapeutic approach with the child. These are listed below:
Genuineness and authenticity
: the capacity to be real and be themselves as distinct from adopting a role or a defensive posture.
Non-possessive warmth
: an attitude of caring and being engaged with friendly concern without becoming overly involved emotionally or offering help for self-serving reasons.
Accurate empathy
: the ability to feel and articulate those feelings in a way that helps the child feel understood, and which also helps the child gain understanding of their own feelings.
The therapist also must accept the child unconditionally without any judgements, prejudice or stereotypes that may be derived from the child's behaviour or history of treatment. In non-directive client centred play therapy, responsibility and direction are left to the child, unlike directive play therapy, in which the therapist may assume responsibility for guidance and interpretation of therapeutic dialogue and direction.
Therapeutic sessions are characterised by a warm, supportive, friendly, and accepting atmosphere that helps build rapport. The therapist aims to encourage the playroom to be seen by the child as their own special place, where they can play with things just about any way he or she would like.
1.
Botkin, D. R. (2000). Family play therapy: a creative approach to including young children in family therapy. Journal of Systematic Therapies, 19, 31-42.
2.
Geldard, K. & Geldard, D. (2008). Couselling Children. A Practical Guide (3rd ed.). London: Sage Publications
3.
Gurney, L.F. (1983). Client centred non directive play therapy. In C.E. Schaefer and K.J.O'Connor (Eds.), Handbook of Play Therapy. (pp.21-64) New York: John Wiley & Sons.
4.
Hebert, B.B. & Ballard, M.B. (2007). Children and Trauma: A post Katrina and Rita response. ASCA
5.
Landreth, G.L. (1991). Play Therapy: The Art of the Relationship.
6.
Ramirez, S.Z., Flores-Torres, L.L., Kranz, P.L., & Lund, N.L. (2005). Using Axline's eight principles of play therapy with Mexican –American children. Journal of Instructional Psychology, 32, 329-337.
7.
Rasmussen, L.A. & Cunningham, C. (1995). Focused play therapy and non directive play therapy: can they be integrated. Journal of Child Sexual Abuse, 4, 1-20.
Did you enjoy this article?
Then share the feeling and forward it to a friend! Quick reminder: Please send this eZine to all your family and friends so they too can enjoy the benefits. Thank you.

Intobookstore
The Institute has a list of recommended textbooks and DVDs which can add great value to your learning journey - and the good news is that you can purchase them very easily. The AIPC bookstore will give YOU:
Discounted prices

.

Easy ordering method.

Quality guarantee!
This fortnight's feature is...
Name: Small Groups in Counselling and Therapy, Process and Leadership
To work effectively with small groups, all professionals need the same basic conceptual knowledge about group process, group development and leadership. This edition attempts to meet these general and universal needs.
To order this book, simply contact your nearest
Student Support Centre
or the AIPC Head Office (1800 657 667).

Intoarticles
Personality Traits and Patterns in Children
This article discusses personality traits and patterns in children. Whether you have your own children, look after nieces and nephews, or find yourself a good example of a highly active 'inner child'; this content is certainly worth reflecting upon.
According to Greenspan and Salmon (1995) a child's personality is not simply a product of nature and nurture but a product of the continuous interplay between nature and nurture. Greenspan and Salmon (1995) state that "this interplay happens between children and their parents".
For example, parents nurture their child with warmth and love which interacts with the child's nature, a new pattern of interaction is created. This new form of relationship helps children to develop the warmth and confidence they need. A child's temperament (nature) is considered to be what they are born with.

Intolife
"When the wine goes in, strange things come out" ~ Johann Christoph Friedrich von Schiller, The Piccolomini, 1799
Alcohol consumption is part of our daily lives. It is used and enjoyed in most developed and developing countries around the world. Alcohol is a central nervous system depressant even though it is commonly mistaken to be a stimulant (Butcher, Mineka & Hooley, 2005).
Alcohol is a generic term for ethanol which is found in drinks intended for human consumption. Other forms of alcohol, including methanol, which is more toxic to humans than ethanol and therefore not suitable for human consumption (National Health and Medical Research Council, 2009). Alcohol is produced when certain food stuffs such as barley, grapes and hops are fermented by combining yeast and sugar (Barlow & Durand, 2009).
People use alcohol for a wide range of reasons and in different social and cultural contexts. They may drink for sociability, cultural participation, religious observance or as a result of peer influence. Individuals may also drink for pleasure, relaxation, mood alteration, enhanced creativity, intoxication, addiction, boredom, habit, to overcome inhibitions or to escape or forget troubles' (National Health and Medical Research Council, 2009).
Whatever the reason, most of us have consumed some kind of alcohol at some point in our lives. One of the main perceived benefits of drinking alcohol is that it is liberating and empowering. The immediate pleasurable effect of drinking alcohol is to relax, lessen inhibitions and promote a sense of freedom and wellbeing. This is often experienced as heightened confidence.
Moderate use of alcohol is usually accepted. However, alcohol is commonly misused. When this occurs, it can have drastic effects on the consumer. Although it varies between individuals, there is a relationship between the concentration of alcohol in the blood (Blood Alcohol Concentration - BAC) and its effects. Mild euphoria and stimulation of behaviour occur initially with minor effects on performance which become more pronounced as the concentration of alcohol rises (Drug and Alcohol Services South Australia, 2005).
Prolonged alcohol use can lead to psychological damage. Research has demonstrated a strong association with alcohol misuse and mood disorders particularly depression and anxiety. The reciprocal implications of this suggests that alcohol on one hand may be used in an attempt to self medicate against various mood disorders, while on the other hand it can also exacerbate mood disorders if used in excess (Prince, Akincigil, Hoover, Walkup, Bilder, Crystal, 2009; Agabio, Marras, Gessa, & Carpiniello, 2007).
For example, studies have found that people with alcohol disorders often suffer from some kind of depression whereby to relieve the symptoms of the depression, they will often embark in excessive alcoholic use; which in turn exacerbates their depression.
The prevalence of depression in alcohol abusing/dependent individuals range from 15 to 70%, including primary depression. Depression ranks high among mood disorders that are comorbid with excessive alcohol use (Butcher, Mineka and Hooely, 2005).
The literature surrounding anxiety suggests that individuals with social phobia often feel a lot more comfortable in social settings if they have used alcohol (Abrams, Kushner, Reinertsen, 2002). Comorbidity of social phobia in excessive alcohol users is quite common. Changes in personality such as increased irritability, impaired reasoning and poor judgment are said to be consequences of excessive alcohol use (Butcher, Mineka & Hooley, 2005).
There is also a well established comorbidity between schizophrenia and heavy alcohol use too (National Health and Research Council, 2009). It is suggested that heavy alcohol use may increase the severity of common symptoms associated with schizophrenia such as hallucinations.
It needs to be clarified that while research has found clear associations between these psychological disorders and excessive alcohol use, there is still further clarity required on why these links are there.
Excessive use of alcohol can have adverse impact not only on the individual user, but also on the general community. Heavy alcohol use has been implicated in increased incidents of violent crime. Family units are often affected if one member of the family is a heavy alcohol user (Butcher, Mineka & Hooley, 2005). Family issues such as marital breakup, domestic violence and spouse abuse are strongly tied to high use of alcohol (Skrtic, Karlovic, Kruljac, 2008; Ogborne, 2000).
Risk behaviours such as drinking and driving and inappropriate sexual behaviours are also common practices linked to alcohol use. Alcohol is also considered to be a causal factor in most motor vehicle accidents. Financial problems and job loss are also associated with high risk alcohol use (Shand, Gates, Fawcett & Mattick, 2003).
The work force is impacted as personality and poor judgments deteriorate due to excessive use of alcohol. A study conducted in Australia found that $437m was lost in 2001 due to alcohol related absenteeism (Pidd, Berry & Roche, 2006). In the UK, a study conducted in 2001 found that alcohol related work absenteeism had an economic cost of an average £1.5bn per year (Institute of Alcohol Studies, 2009).
This article is an extract of Mental Health Academy's Alcohol Addiction PD course.
1.
Abrams K, Kushner M, Reinertsen K (2002) Effects of alcohol on anxiety-relevant cognitions in individuals with social phobia. Cognitive Behaviour Therapy, 31, 97–110.
2.
Agabio, R., Marras, P., Gessa, G.L., Carpiniello, B. (2007). Alcohol use disorders and at patients affected by mood disorders in Cagliari. Italy. Sensitivity and specificity of different questionnaires. Alcohol and Alcoholism, 42, 575-581.
3.
Barlow, D.H., & Durand, V.M. (2009). Abnormal psychology: An integrative approach (5th ed.). Belmont, CA: Wadsworth Cengage Learning.
4.
Butcher, J.N., Mineka, S., & Hooley, J.M. (2007). Abnormal Psychology. Boston: Allyn & Bacon.
5.
Drug and Alcohol Services South Australia, (2005). Blood Alcohol Concentration. Adelaide, SA. Retrieved on July 29 2009 from World Wide Web
https://www.dassa.sa.gov.au/
.
6.
Institute of Alcohol Studies IAS (2009). Alcohol and the workplace. 1-13.
7.
National Health and Medical Research Council (NHMRC) (2009). Australia guidelines to reduce health risks from alcohol. Canberra: Common Wealth of Australia:
8.
Prince, J.P., Akincigil, A., Hoover, D.R., Walkup, J.T., Bilder, S., Crystal, S. (2009). Substance abuse and mood disorders among medical beneficiaries. American Journal of Public Health, 99, 1-9.
9.
Skrtic, D., Karlovic, R., Kruljac, LM. (2008). Alcohol dependence. One of the causes of the entire family criminal activities. Alcoholism, 44, 79-93.
Did you enjoy this article?
Then share the feeling and forward it to a friend! Quick reminder: Please send this eZine to all your family and friends so they too can enjoy the benefits. Thank you.

Intodevelopment
Watch Industry Experts from the Comfort of Your Home
Right now you can access online video workshops from leading industry experts via the Mental Health Academy website. It's your on-demand channel for ongoing professional development in counselling and mental health!
1.
Mental Health Academy video records a live seminar or workshop with the presenter's permission;
2.
The video is edited, and published via the Mental Health Academy portal, along with any educational resources provided by the presenter - such as PowerPoint notes;
3.
You can then purchase access to the video and watch it over and over again via your tailored member profile!
It's the most convenient and cost-effective way to access current, high quality content - especially from those events you could not attend in the past! And you can also accrue OPD points with the Australian Counselling Association for each video you watch (you'll be provided with an attendance certificate).
And if you register for a monthly or annual unlimited membership with the Academy, you can also purchase any video workshop with exclusive discounts!
Want to find out more? Refer to the following link to review all currently available videos, divided into 12 categories:
ACA/NZAC Joint Conference
The Australian Counselling Association (ACA) and New Zealand Association of Counsellors (NZAC) will be co-hosting the "Pacific Counselling Hui 2010: Nations coming together as whanau/family in the great ANZAC tradition" conference in Auckland, New Zealand.
Dates: 30th September until 2nd October 2010
Location: Langham Hotel, Auckland
This event is highly recommended if you're a counsellor/therapist in Australia, New Zealand or neighbouring countries.

Intoconnection
Have you visited Counselling Connection, the Institute's Blog yet? We continually publish new and interesting posts including case studies, profiles, success stories and much more. Make sure you too get connected (and thank you for those who have already submitted comments and suggestions).
This assessment tool provides a number of subcategories. They are explained below.
The Marital Satisfaction scale provides a global measure of satisfaction by surveying ten areas of the couple's marriage. These areas include the major categories in ENRICH: i.e. personality, role responsibilities, communication, conflict resolution, financial concerns, management of leisure time, sexual relationship, parental responsibilities, relationships with family and friends, and religious orientation (https://www.prepare-enrich.com/indexm.cfm).
Romance, Intimacy and Conflict
Becoming a couple is one of the most complex relationships in adulthood. It is also well known that being a couple can contribute to personal growth and self awareness (Long & Young, 2007). Romantic couples are a unique type of relationship that is different from friendships and family bonds because it is based on romantic love.
The triangular love theory aims to define romantic love on the basis of three key characteristics being present. These three characteristics are: intimacy, passion and decision/commitment (Hendrick, 2004).

Intotwitter
Note that you need a Twitter profile to follow a list. If you do not have one yet, visit https://twitter.com to create a free profile today!

Intoquotes
"A person's maturity consists in having found again the seriousness one had as a child, at play."

Intoseminars